Tag "Royce Gracie"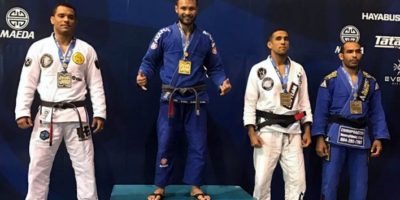 - March 20, 2017 -
Guam's Jay Palacios wins black belt gold in the Pan Ams.
- November 21, 2015 -
Royce Gracie is more than a legend. He's a humble, wise man who had a tremendous impact on our island in just five days.
- November 09, 2015 -
Jay Palacios has had the honor of earning his jiu-jitsu black belt from Master Royce Gracie. Palacios shares with GSPN his jiu-jitsu journey and what Guam can expect when Gracie comes to Guam this weekend.