[sixcol_five_last]
By Crystal Aguon
As July comes to a close, so does the preseason league for Heineken Rugby 7's.
It was a rainy Saturday that tested all skills and limits on the rugby field. Although it was not raining for the last game of the day and of the preseason, the field was left wet and muddy as the ball remained slippery throughout the game.
The Blue Comrades and Southern Rugby teams were left with not just the challenge of beating each other, but keeping the ball from slipping through their finger tips. As Southern's Paige Surber started the game with a deep kick, the rest of her teammates pushed up.
The Comrades spread the ball by passing from wing to wing, gaining one meter at a time and slowly making their way to midfield. However, with the combination of Southern's strong defense and a wet ball, it wasn't long until the Comrades lost possession due to a knock on.
A rough scrum, with both teams pushing through the muddy ground, the ball came out loose with no one having any hands on it. A fellow Comrade kicked the ball about fifteen meters sending everyone to chase. The Comrades managed to retrieve the ball and within a few seconds after a penalty was called on Southern. With the try line a few meters away, a quick pass from Comrades Mariana Crisostomo to teammate Erica Quichocho resulted in Quichocho running past surrounding defenders and placing the ball to put her team on the score board. No conversion was made, as the teams reset with the score 5-0.
The Comrades kicked off a few meters shy from the ten meter, causing a penalty, giving Southern possession of the ball and a ten meter leeway. Southern pushed their way through as much as possible and eventually being only a few meters shy of their scoring zone. Southern began to crash in one by one and giving hand offs from the ground.
Crisostomo saw an opportunity to gain possession and managed to get an interception and gain a few yards away from their danger zone. The Comrades began to crash one by one drawing the defense in.
The Comrades then began to spread the ball to gain meters as the defense tried to adjust. A spread that started from Crisostomo ended with Jonnie  Tavares placing the ball on the center of the try line. Crisostomo then made the conversion, raising their score 12-0.
"This is a team sport, but I don't take credit for someone else's hard work. If they score a try, that's their try. I'm not going to take anything away from them just because I may have helped or assisted," utility player Crisostomo stated.
As the half winded down, the Comrades did not ease up. A high left kick to Southern was followed by attacking Comrades. As Southern pushed forward, the Comrades used the side line as an extra defender and managed to pull Southern out of bounds. A quick throw in by the Comrades caught Southern off guard. As the Comrades started to spread the ball, they found themselves struggling to keep a grip due to how slippery the ball had been. A wet ball however, was not enough to stop the Comrades. Close passes from one Comrade to another, ended at the left field when Marlissa Mendoza who scored the third and final try for the first half. The conversion was missed, and the whistle was blown to end the half at 17-0.
Second Half Action
As the Comrades started the second half with a comfortable lead, Crisostomo kicked the ball right at the ten-meter mark. Quick hands from Southern was given to Demi Shimizu. An attempted juke was too rough on the wet ground causing Shimizu to lose her footing and slipping from what could have been a break away.
Surber collecting the ball from her teammate, managed to gain about twenty meters before being dragged down. Shimizu as Surber support player, received the ball and continued to march forward. Despite her great effort, Shimizu was pulled out of bounds by two Comrades giving the Comrades a line out throw.
An over throw to teammate Crisostomo sent her running about fifteen yards before being pulled out by Surber. As Southern regained possession and winning the line out, they used hands to get the ball all the way from the left to right side. Southern's Vana Terlaje chucked through two Comrades before being hit by a fellow Comrade and knocking on the ball.
A scrum was won by the Comrades and a penalty was giving to Southern.  The Comrades pushed forward as utility player Crisostomo kicked the ball to chase. However, Southern's Jena Cruz retrieved the ball and exceeded full speed ahead. A continuous crash and pass made Southern gain about thirty meters until a forward pass was called against them. A back and forth fight for possession and territory continued for the remainder of the half.
Neither teams had full control over the ball, until Crisostomo gained possession and broke the line for a vision of getting a try of her own. Crisostomo used every little ounce of energy left to make her way to the try line. As she was about to place, Crisostomo was hit from behind by a hopeful Southern defender, causing the ball to tumble out of her hands. A scrum down was called, and the whistle was blown to end the game. The Comrades finished off the preseason with a great last win of 17-0.
Other Games
Men/Women   TIME                     HOME                                   AWAY
W                          1:00pm              PTRC RED 38                      Southern Rugby 0
W                          1:20pm              Ziggys Forfeight                PTRC BLACK Win by forfeit
M                          1:40pm              PTRC RED forfeight          PTRC BLACK Win by forfeit
M                          2:00pm             South Side 24                      Halu'u 0
M                          2:20pm              South Side Colts 5            Da Doks 0
M                          2:40pm              Young Guns 36                 GSPN 0
W                          3:00pm              The Blue Comrades 0     PTRC RED 14
W                          3:20pm              Ziggys 5                               Southern Rugby 15
W                          3:40pm              Southern Rugby 5           The Blue Comrades 17
Tournament Standings
Men
1) Young Guns            6-1
2) Para Todu Black      5-2     132 points
3) Southern Colts        5-2     109 points
4) Da Doks                 4-3       99 points
5) South Side              4-3
6) Para Todu Red        3-4
7) GSPN                    1-6
8) Halu'u                     0-7
* In the event of a tied record, the winner will be chosen by points

Women
1) Para Todu Red         7–0
2) Para Todu Black       6-1 (forfeit)
3) Blue Comrades        4-3
4) Ziggys                     1-7
5) Southern                  1-5
[fbshare url="http://www.gspnlive.com/?p=14077″ type="button"][fblike url="http://www.gspnlive.com/?p=14077″ style="standard" showfaces="false" width="450″ verb="like" font="arial"]
[/sixcol_five_last][ubm_premium_banner_rotation banners=35, 18, 38 interval=9 width=120 height=600 orderby=rand]

GPS Sports Calendar
SU

MO

TU

WE

TH

FR

SA
26

27

28

29

30

1

2
Events for October
1st
No Events
Events for October
2nd
No Events
Events for October
3rd
No Events
Events for October
4th
No Events
Events for October
5th
Events for October
6th
Events for October
7th
Events for October
8th
Events for October
9th
04:00 PM - 06:00 PM
Turner Road, Nimitz Hill
Events for October
10th
No Events
Events for October
11th
No Events
Events for October
12th
Events for October
13th
Events for October
14th
Events for October
15th
Events for October
16th
31

1

2

3

4

5

6
Events for October
31st
No Events
National Guard Athletes
Rose Munoz
An educator, triathlete, mother and Guardsman all in one! The ever active Rose Munoz almost never stops moving, but she's found a way to balance her busy life while serving from home!
COMING SOON …
Guam's Strongest Man & Woman Competition OCTOBER 30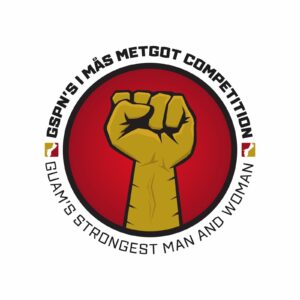 QUICK HITS
14-year-old Franny De Leon Quitugua made her muay thai amateur debut in Burbank, CA where she won the Cali Kids 2 110-lb. division.
Franny has be training muay thai for four years, starting out fighting in a youth development league and winning an International Federation of MuayThai Association gold medal along the way.
She is the daughter of Jaime Quitugua and the granddaughter of Frank and Norma Quitugua of Agat.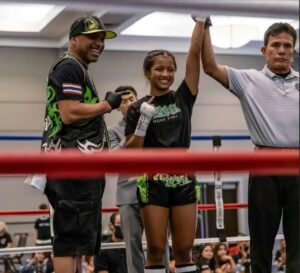 ———————————————-