[sixcol_five_last]
By Regina Shiroma
Though the St. John's Knights took the top spots in the boys and girls division, the George Washington Geckos were still able to pull off the 30-41 and 27-30 win, respectively.
With a time of 19 minutes flat, Knights' senior Jonathan Odell came in first in the boys division. This being his first year in cross-country and first time to run at GW's course, the Knights runner prepared himself well, utilizing his training for soccer as fitness for the meets.
Levi Atkinson came in second overall, though he was the first of the Geckos to cross the finish line with a time of 19 minutes and 35 seconds.
"It wasn't my best race, but I know I could've done a little bit better, but I just gotta push hard the next race. I'm glad I was able to help out my team by taking second," said Atkinson.
Taylor Fell came in first for the girls and seventh overall, recording a time of 21 minutes and 44 seconds.
"It was bad day, I was off," said Fell, who had been tired out from extracurricular activities at school.
The long course consisted of three laps that began beside the track, into the field parking lot, then along the fences of the baseball fields and football field. The 3.3-mile course consisted of running up and down slopes and through the various patches of overgrown grass.
GW's long, rigorous course is one of the difficult courses of the league this season.
"This course and the Harvest course is really difficult. I got lost between all the cones because its in and out," stated Odell.
The Knights were without their top runner, Brandon Fell, due to an injury.
"It would help if he was here, he'd help the team get higher placing, but we can fight without him, but he is still a big part of our team," said Odell.
Final Results:
Varsity Male 5000 Meter Run
====================================================================
Name                  Yr Team                      Time   Pts
——————————————————————–
1 Jon O'Dell            12 St. Johns High Schoo     19:00     1
2 Levi Atkinson            George Washington Hi     19:35     2
3 Austin Mendiola          George Washington Hi     20:10     3
4 Michael Blas             George Washington Hi     20:22     4
5 Brandon Unpingco         George Washington Hi     21:13     5
6 Michael Mendiola         George Washington Hi     21:33     6
7 Junmano Wang           9 St. Johns High Schoo     22:30     7
8 Chad Faustino            George Washington Hi     22:37     8
9 Cameron Dudkiewicz       George Washington Hi     22:38     9
10 Aaron Tydingco           George Washington Hi     23:17    —
11 Shusuke Maeda         10 St. Johns High Schoo     23:29    10
12 Scotty Ulloa          10 St. Johns High Schoo     23:32    11
13 Ezekiel Lozada           George Washington Hi     23:34    —
14 Toy Matsushita        10 St. Johns High Schoo     24:25    12
15 Joseph Babauta           George Washington Hi     24:38    —
16 Cedric Sevilla        11 St. Johns High Schoo     24:57    13
17 Hunter Stephens       12 St. Johns High Schoo     24:58    14
18 Vince Serrano         10 St. Johns High Schoo     27:00    —
19 Edward Suarez            George Washington Hi     27:02    —
20 Matthew Alegria        9 St. Johns High Schoo     27:44    —
21 William Lee           11 St. Johns High Schoo     28:36    —
22 Charlson Ro           10 St. Johns High Schoo     28:40    —
23 Edward Santos          9 St. Johns High Schoo     30:23    —
Varsity Male 5000 Meter Run Team Scores
====================================================================
Team                   Pts     1    2    3    4    5   (6)  (7)
====================================================================
1 George Washington Hi   20      2    3    4    5    6    8    9
Total Time: 1:42:53      Average: 20:34.60      1-5 Split: 1:58
2 St. Johns High Schoo   41      1    7   10   11   12   13   14
Total Time: 1:52:56      Average: 22:35.20      1-5 Split: 5:25
Varsity Female 5000 Meter Run
====================================================================
Name                  Yr Team                      Time   Pts
——————————————————————–
1 Taylor Fell            9 St. Johns High Schoo     21:44     1
2 Allie Lai             11 St. Johns High Schoo     23:26     2
3 Jeashalyn Fejerang       George Washington Hi     23:51     3
4 Raven Aguon              George Washington Hi     24:49     4
5 Alexandria Daughtry      George Washington Hi     25:29     5
6 Francesca Pangelinan     George Washington Hi     25:37     6
7 Jia Jia Zhang          9 St. Johns High Schoo     26:14     7
8 Julie Moon            11 St. Johns High Schoo     26:18     8
9 Nicole Ericsso           George Washington Hi     28:12     9
10 Unknown Unknown          George Washington Hi     28:46    10
11 Amanda Cruz              George Washington Hi     29:33    11
12 Yuri Chung            11 St. Johns High Schoo     31:12    12
Varsity Female 5000 Meter Run Team Scores
====================================================================
Team                   Pts     1    2    3    4    5   (6)  (7)
====================================================================
1 George Washington Hi   27      3    4    5    6    9   10   11
Total Time: 2:07:58      Average: 25:35.60      1-5 Split: 4:21
2 St. Johns High Schoo   30      1    2    7    8   12    –    –
Total Time: 2:08:54      Average: 25:46.80      1-5 Split: 9:28
Varsity Male 5000 Meter Run
====================================================================
Name                  Yr Team                      Time   Pts
——————————————————————–
1 Gideon Tyquiengco        Southern Christian A     20:00     1
2 Kyle Sutherland       12 Harvest Christian Ac     20:03     2
3 Jason Fisico             Harvest Christian Ac     20:26     3
4 Kevin Cho             11 Harvest Christian Ac     20:57     4
5 Benjamin Middlebrooke 11 Harvest Christian Ac     21:13     5
6 Keion Yoo             11 Harvest Christian Ac     22:47     6
7 Michael Thornton         Harvest Christian Ac     23:15     7
8 Paul Kim                 Harvest Christian Ac     23:42     8
9 Arthur Toves             Southern Christian A     23:56     9
10 Jeffrey Kim              Harvest Christian Ac     24:00    —
11 Kyle Susuico             Southern Christian A     25:20    10
12 Alan Feng             10 Harvest Christian Ac     25:48    —
13 Josiah Lanuza            Harvest Christian Ac     26:20    —
14 Michaelangelo Pascual 12 Harvest Christian Ac     27:19    —
15 Miguel Cordero           Harvest Christian Ac     27:20    —
16 Anthony Chargualaf    11 Harvest Christian Ac     27:36    —
17 Joshua Gallego           Southern Christian A     28:59    11
18 Joseph Tuazon            Harvest Christian Ac     29:47    —
19 Bryce Collier         11 Harvest Christian Ac     34:13    —
20 Lorenzo Blas             Southern Christian A     37:26    12
Varsity Male 5000 Meter Run Team Scores
====================================================================
Team                   Pts     1    2    3    4    5   (6)  (7)
====================================================================
1 Harvest Christian Ac   20      2    3    4    5    6    7    8
Total Time: 1:45:26      Average: 21:05.20      1-5 Split: 2:44
2 Southern Christian A   43      1    9   10   11   12    –    –
Total Time: 2:15:41      Average: 27:08.20      1-5 Split: 17:26
Varsity Female 5000 Meter Run
====================================================================
Name                  Yr Team                      Time   Pts
——————————————————————–
1 Keiha Yoo              9 Harvest Christian Ac     25:58     1
2 Domni Prudente        10 Harvest Christian Ac     26:08     2
3 Andraya Quiambao       9 Harvest Christian Ac     27:42     3
4 Kana Day              10 Harvest Christian Ac     28:27     4
5 Kotoha Nakamura       10 Harvest Christian Ac     29:15     5
6 Marissa Quimbao       12 Harvest Christian Ac     30:16     6
7 Kristian Bower        10 Harvest Christian Ac     30:38     7
8 RiAe Ahn              10 Harvest Christian Ac     31:16    —
Varsity Female 5000 Meter Run Team Scores
====================================================================
Team                   Pts     1    2    3    4    5   (6)  (7)
====================================================================
1 Harvest Christian Ac   15      1    2    3    4    5    6    7
Total Time: 2:17:30      Average: 27:30.00      1-5 Split: 3:17
Varsity Male 5000 Meter Run
====================================================================
Name                  Yr Team                      Time   Pts
——————————————————————–
1 John Aquino              John F. Kennedy       17:28.00     1
2 Rainier Porras           Southern High School  19:05.00     2
3 ReyJohn Flores           John F. Kennedy       19:16.00     3
4 Brian Crowe              John F. Kennedy       19:35.00     4
5 Sydney Talledo           Southern High School  19:43.00     5
6 Thomas Borgonia          John F. Kennedy       19:53.00     6
7 Paul Dimalanta           John F. Kennedy       20:05.00     7
8 Mark Macatuno            John F. Kennedy       20:15.00     8
9 Albert Linder            Southern High School  20:26.00     9
10 Austin Ignacio           John F. Kennedy       20:38.00    10
11 Michael Murphy           John F. Kennedy       20:39.00    —
12 Ken Salas                John F. Kennedy       21:01.00    —
13 Simon Mandapat           John F. Kennedy       21:38.00    —
14 Rodney Tadifa            John F. Kennedy       21:41.00    —
15 Christian Gico           Southern High School  21:44.00    11
16 Richard Celeste          Southern High School  21:45.00    12
17 John Macatuno            John F. Kennedy       21:49.00    —
18 Perry Benitez            John F. Kennedy       21:54.00    —
19 Ryan Teologo             Southern High School  22:08.00    13
20 John Conducto            John F. Kennedy       22:11.00    —
21 Patrick Concepcion       John F. Kennedy       22:29.00    —
22 Ruben Natividad          John F. Kennedy       22:47.00    —
23 Eric Oates               John F. Kennedy       22:49.00    —
24 Joshua Tingson           John F. Kennedy       22:52.00    —
25 Ken Sekine               Southern High School  22:53.00    14
26 Ethan Cruz               Southern High School  23:06.00    —
27 William Cabuhat          John F. Kennedy       23:24.00    —
28 Nicholas Cabuhat         John F. Kennedy       24:50.00    —
29 Carlos Renfro            John F. Kennedy       26:55.00    —
30 Kevin Surnip             John F. Kennedy       26:55.00    —
31 Jayce Meno               John F. Kennedy       27:24.00    —
32 Anthony Reyes            Southern High School  29:29.00    —
33 Matthew Del Cruz         Southern High School  30:20.00    —
34 Marjim Valerio           John F. Kennedy       30:24.00    —
35 Christopher Espinosa     John F. Kennedy       35:13.00    —
Varsity Male 5000 Meter Run Team Scores
====================================================================
Team                   Pts     1    2    3    4    5   (6)  (7)
====================================================================
1 John F. Kennedy        21      1    3    4    6    7    8   10
Total Time: 1:36:17      Average: 19:15.40      1-5 Split: 2:37
2 Southern High School   39      2    5    9   11   12   13   14
Total Time: 1:42:43      Average: 20:32.60      1-5 Split: 2:40
Varsity Female 5000 Meter Run
====================================================================
Name                  Yr Team                      Time   Pts
——————————————————————–
1 Quenni Agtarap           John F. Kennedy       23:42.00     1
2 Chantay Benitez          John F. Kennedy       23:42.00     2
3 Sharon Park              John F. Kennedy       23:45.00     3
4 Kreeshia Aquino          John F. Kennedy       24:51.00     4
5 Khamille Dimalanta       John F. Kennedy       25:03.00     5
6 Unknown Unknown          John F. Kennedy       25:09.00     6
7 Pilar Righetti           John F. Kennedy       25:43.00     7
8 Christine Anis           John F. Kennedy       25:53.00    —
9 Aianthe Porras           Southern High School  26:53.00    —
10 Shaylah Isechal          John F. Kennedy       27:02.00    —
11 Estelita Estay           John F. Kennedy       27:08.00    —
12 Ashley Quichocho         John F. Kennedy       27:11.00    —
13 Bonita Dydasco           Southern High School  27:35.00    —
14 Beverly Natividad        John F. Kennedy       27:49.00    —
15 Audrey George            John F. Kennedy       28:00.00    —
16 Mary Grace Miguel        John F. Kennedy       28:07.00    —
17 Gechelle Asuncion        John F. Kennedy       28:28.00    —
18 Irrah Pedemal            John F. Kennedy       28:30.00    —
19 Dayanara Calma           John F. Kennedy       28:38.00    —
20 Charlene Catunao         Southern High School  30:24.00    —
21 Moana Taijeron           John F. Kennedy       30:30.00    —
22 Ronica Perez             John F. Kennedy       32:13.00    —
23 Asceline Ajoste          John F. Kennedy       33:35.00    —
24 Joshie Aquino            John F. Kennedy       33:47.00    —
25 Joanna Ramiro            John F. Kennedy       34:27.00    —
26 Cindy Quejado            John F. Kennedy       34:36.00    —
Varsity Female 5000 Meter Run Team Scores
====================================================================
Team                   Pts     1    2    3    4    5   (6)  (7)
====================================================================
1 John F. Kennedy        15      1    2    3    4    5    6    7
Total Time: 2:01:03      Average: 24:12.60      1-5 Split: 1:21
Varsity Male 5000 Meter Run
====================================================================
Name                  Yr Team                      Time   Pts
——————————————————————–
1 Aaron Whitaker        12 Guam High School      19:26.00     1
2 Joseph Cook           10 Guam High School      19:49.00     2
3 Andrew Panaranda         Simon Sanchez High S  19:56.00     3
4 Tyler Thorne          10 Guam High School      20:20.00     4
5 Kyle Muna                Simon Sanchez High S  20:39.00     5
6 Joseph Mull           10 Guam High School      20:51.00     6
7 Benjamin Bloom        12 Guam High School      21:46.00     7
8 Cameron Crochet       10 Guam High School      21:49.00     8
9 Brenden Moore         11 Guam High School      22:12.00     9
10 Anthony Sorto         10 Guam High School      22:12.00    —
11 Andrew Bernda          9 Simon Sanchez High S  22:25.00    10
12 Herry Haight             Guam High School      22:40.00    —
13 Jake Harrold             Guam High School      23:02.00    —
14 Nikko Capati             Simon Sanchez High S  23:13.00    11
15 James Scoville        10 Guam High School      23:13.00    —
16 Richard Bahuyut       12 Simon Sanchez High S  23:32.00    12
17 Donovan Alger            Simon Sanchez High S  23:32.00    13
18 Zack MacKeller           Guam High School      23:52.00    —
19 Paul Tominez           9 Guam High School      24:04.00    —
20 Ryan Torres              Guam High School      24:39.00    —
21 Charles Roque            Simon Sanchez High S  24:48.00    14
22 Kaiser Fernandez      12 Simon Sanchez High S  25:01.00    —
23 Timothy Torres           Simon Sanchez High S  25:25.00    —
24 Adrian Manzana           Simon Sanchez High S  25:41.00    —
25 Brendan Haight           Guam High School      25:45.00    —
26 Alex Gueqero             Simon Sanchez High S  26:01.00    —
27 Davis Peters          12 Guam High School      26:11.00    —
28 Arahzaso                 Simon Sanchez High S  32:17.00    —
Varsity Male 5000 Meter Run Team Scores
====================================================================
Team                   Pts     1    2    3    4    5   (6)  (7)
====================================================================
1 Guam High School       20      1    2    4    6    7    8    9
Total Time: 1:42:12      Average: 20:26.40      1-5 Split: 2:20
2 Simon Sanchez High S   41      3    5   10   11   12   13   14
Total Time: 1:49:45      Average: 21:57.00      1-5 Split: 3:36
Varsity Female 5000 Meter Run
====================================================================
Name                  Yr Team                      Time   Pts
——————————————————————–
1 Alison Bowman            Guam High School      22:47.00     1
2 Rizzie Ubaldo         12 Simon Sanchez High S  23:16.00    —
3 Marissa Vehaulst       9 Guam High School      23:40.00     2
4 Isabella Oveido       12 Guam High School      23:57.00     3
5 Mia Aquino               Simon Sanchez High S  24:07.00    —
6 Quincy Tougher           Guam High School      25:30.00     4
7 Jodi Tumaneng         12 Simon Sanchez High S  26:38.00    —
8 Loren Magante         11 Guam High School      27:12.00     5
9 Brittany Tominez      12 Guam High School      29:39.00     6
10 DeleonGuerrero           Simon Sanchez High S  34:26.00    —
Varsity Female 5000 Meter Run Team Scores
====================================================================
Team                   Pts     1    2    3    4    5   (6)  (7)
====================================================================
1 Guam High School       15      1    2    3    4    5    6    –
Total Time: 2:03:06      Average: 24:37.20      1-5 Split: 4:25
[/sixcol_five_last][ubm_premium_banner_rotation banners=46, 14, 44 interval=8 width=120 height=600 orderby=rand]
[fbshare url="http://www.gspnlive.com/?p=15953″ type="button"][fblike url="http://www.gspnlive.com/?p=15953″ style="standard" showfaces="false" width="450″ verb="like" font="arial"]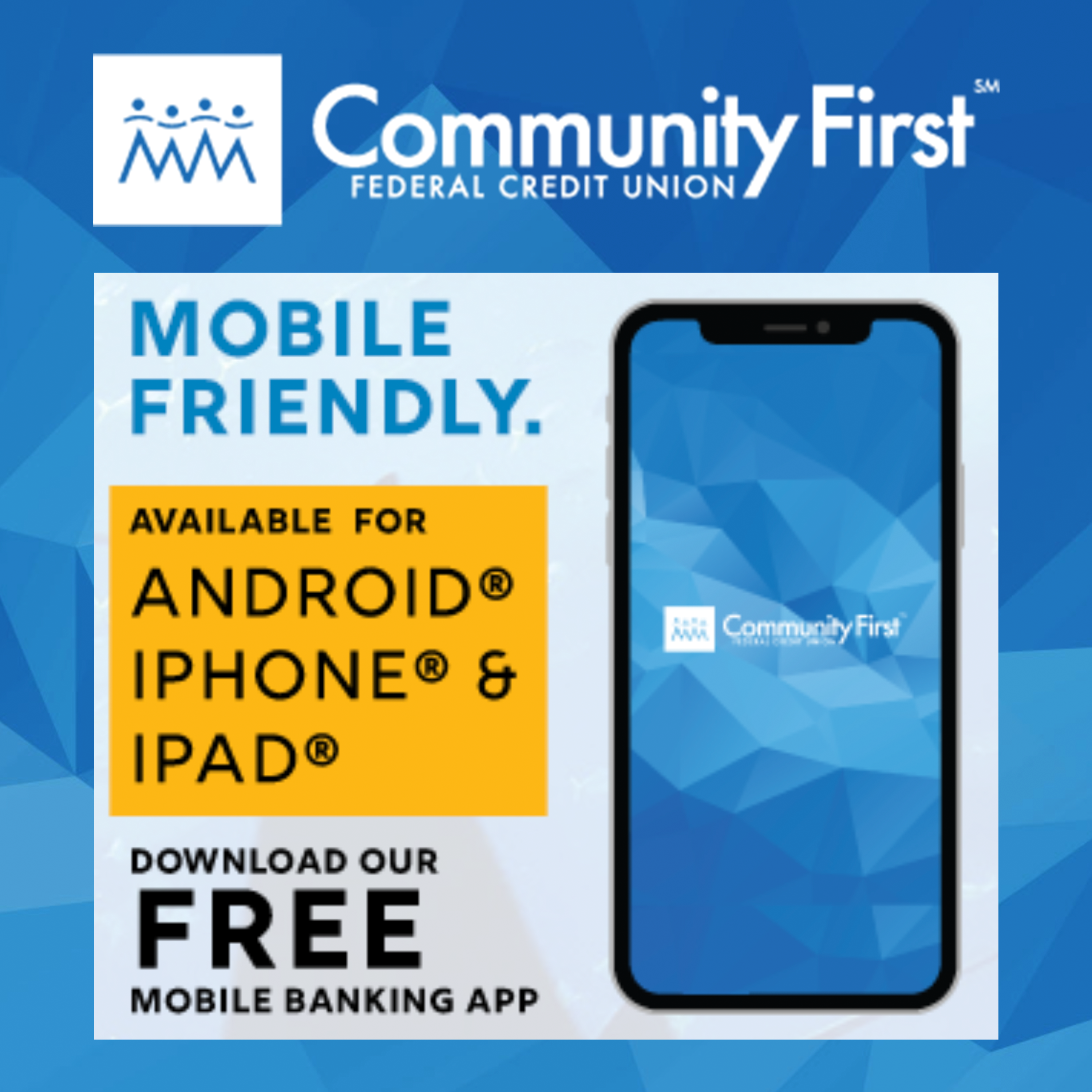 GPS Sports Calendar
SU

MO

TU

WE

TH

FR

SA
Events for November
1st
04:30 PM - 06:00 PM
Various
05:30 PM - 09:00 PM
Various
05:30 PM - 08:30 PM
Okkodo
Events for December
2nd
05:30 PM - 09:00 PM
Custom Fitness
06:00 PM - 08:00 PM
Various
Events for December
3rd
06:00 AM - 09:00 AM
Angel Santos Park
09:00 AM - 04:30 PM
UOG Field
09:00 PM - 12:00 PM
MOA Arena
Events for December
3rd
No Events
Events for December
5th
04:00 PM - 06:00 PM
Various
05:30 PM - 09:00 PM
Various
06:30 PM - 09:00 PM
UOG Calvo Field House
Events for December
6th
05:30 PM - 08:30 PM
GW Field
06:00 PM - 08:00 PM
TBA
Events for December
7th
04:00 PM - 06:00 PM
Various
05:30 PM - 08:30 PM
Various
06:30 PM - 09:00 PM
UOG Calvo Field House
Events for December
7th
No Events
Events for December
9th
04:30 PM - 06:00 PM
Two Lovers Road
04:30 PM - 08:00 PM
GW Field
05:30 PM - 09:00 PM
TBA
Events for December
10th
06:00 AM - 08:00 AM
Umatac
09:00 AM - 12:00 PM
GW Field
Events for December
10th
No Events
Events for December
12th
04:00 PM - 06:00 PM
Various
05:30 PM - 09:00 PM
TBA
Events for December
13th
04:00 PM - 09:00 PM
Guam High
04:30 PM - 06:30 PM
Academy
05:30 PM - 09:00 PM
Various
Events for December
14th
04:00 PM - 06:00 PM
Various
05:30 PM - 08:30 PM
GW Field
Events for December
14th
No Events
Events for December
15th
No Events
Events for December
17th
04:00 PM - 08:00 PM
GW Field
18

19

20

21

22

23

24
Events for December
17th
No Events
Events for December
18th
No Events
Events for December
19th
No Events
Events for December
20th
No Events
Events for December
21st
No Events
Events for December
22nd
No Events
Events for December
23rd
No Events
25

26

27

28

29

30

31
Events for December
24th
No Events
Events for December
25th
No Events
Events for December
26th
No Events
Events for December
27th
No Events
Events for December
28th
No Events
Events for December
29th
No Events
Events for December
30th
No Events
1

2

3

4

5

6

7