[sixcol_five_last]
By Derek Mandell
With the 2013 IIAAG high school track and field season winding down, athletes have displayed significant improvements across the board in hopes of being in top form at the All-Island Championships in two weeks. Friday evening at the Leo Palace track proved no different as records were broken and season bests were lowered, while the top All-Island contenders for individual and team honors continue to emerge.
The night opened up with another record setting performance in the 3000 meter run by JFK's John Aquino IV. Aquino, who recently broke the high school record in the event in 9 minutes and 21.78 seconds, was able to shave off another second by running 9:20. Aquino would later go on to win the 1500m and 800m runs, holding off Guam High's Joseph Cook and Okkodo's Mark Yoshida in both events.
Guam High's male sprinters were a dominant force once again as they swept both the 100m and 200m sprints. Mark Ecija and Aaron Whitaker both finished the 100m in a dead-even 11.57 seconds, while fellow Panther Damian Dimmick was third in 11.86.
"I started off a little bit slow, but I pulled off with a (personal record) so it feels pretty good," said Ecija, who was credited with the victory.
The Panthers own the top five fastest times in the 100m for the season and have shown no signs of slowing down or letting each other off easy.
"During practice we work hard and try to push each other to do our best and we just go 110 percent and try to do our best when we get out there," said Ecija. "We joke about (who will finish first in the team) every now and then, but it's a pretty friendly rivalry. We all just try to finish first and laugh about it."
Later in the evening, Ecija pulled away from the entire field in the 200m and won by five meters in personal best time of 23.14 seconds. Ecija's time shattered Whitaker's time of 23.63 seconds that was set in the first meet of the season. The performance was also the fastest time posted in the 200m since Guam High's Patrick Bailey ran 23.27 in 2011.
Guam High's Dimmick was second in 23.95, while teammate Austin Cantrell (24.05) edged out Okkodo's John Acuna (24.06) to complete the sweep.
Ecija, Whitaker, Dimmick, and Jacob Jawan also led Guam High in the 4x100m relay with a time of 44.32 seconds.
In the 400m, Whitaker led the way in a blistering 50.76 seconds beating out Ecija (51.32) and  Acuna (53.63), all of whom set personal bests. Whitaker's time creeped closer to the high school record of 50.43, also set by Patrick Bailey in 2011.
In the girls' distance runs, Guam High sophomore Alison Bowman came out victorious in both the 1500m and 800m runs. Bowman finished the 1500m in 5:35.23 over teammate Genina Criss (5:36.33) and JFK's Christine Anis (5:53.71).
"I think the beginning of the season was really hard; I was really out of shape," said Bowman. "I'm at the position I want to be right now. I didn't peak too early so I definitely think I'm in a good position because I've just gotten better and better each meet. First place is always nice, but I definitely think time is a big thing."
Noticeably absent Friday evening was JFK's Aria Perez-Theisen, the island's top high school middle distance runner. Bowman has found Perez-Theisen to be a good motivator to help continue to improve throughout the season.
"Aria is such a great person because we're really good friends off the track, but then once we get on the track it's a big competitor's thing," said Bowman. "(Aria) has pushed me so much in this season and I don't think I'd be where I am if it wasn't for her. She's awesome."
Ray Dionisio of GW broke 40 meters in the discus with a throw of 40.43m. His nearest competitors were JFK's George Cabrera (32.34m) and Guam High's Lordan Aguon (32.26m).
Naomi Blaz of JFK was the fastest 100m runner in the girls division with a time of 13.63 seconds. Guam High's Victoria Davis finished second in 13.66 and JFK's Queenie Agtarap was third in 13.98. Blaz would also post the fastest 400m time of the season by running 1:01.73 later in the evening.
In the girls 200m JFK freshman Regine Tugade posted a personal best of 27.13 seconds, beating out Guam High's Victoria Davis (28.33) and Okkodo's Celine Amparo (28.35).
In the shot put, Sanchez thrower Edmer Aguas was the top performer with throw of 11.11 meters. JFK's Joshua Songsong (10.77m) and Pedro Aquininoc (10.47m) rounded off the top three.
Keri Brooks of Guam High and JFK's Hiromi Item both threw 7.75 meters in the girls shot put for the farthest throw of the night. Okkodo's Tara Montgomery  was third in 7.48m.
In the 110m hurdles JFK's Logan Stafford ran away from the field in 17.50 seconds, while Jacob Jawan took the 300m hurdles in 43.16 seconds. Guam High's Christina Francisco swept both hurdle events by winning the 100m hurdles in 18.73 and the 300m hurdles in 50.72 seconds.
      IIAAG Meet #6 – 05/10/2013
Leo Palace, Mannengon Hills, OSVarsity Womens 3000 Meters
=================================================================
Name                  Yr Team                      Time   Pts
—————————————————————–
1 Genina Criss           9 Guam                  12:24.87    —
2 Emma Martin           11 Guam                  12:25.86    —
3 Pilar Righetti        11 John F. Kennedy       12:45.25    —
4 Khamille Dimalanta    11 John F. Kennedy       12:54.34    —
5 Isabella Oviedo       12 Guam                  13:43.50    —
6 Ianthe Porras         10 Southern              13:45.18    —
7 Brooklyn Miller        9 Guam                  14:00.66    —
8 Julie Anne Paulo      12 John F. Kennedy       14:03.70    —
9 Loren Magante         11 Guam                  14:18.60    —
10 Jennifer Suh          11 John F. Kennedy       14:22.38    —
11 Meghan Chico          11 Academy of Our Lady   14:26.63    —
12 Mary Grace Miguel     12 John F. Kennedy       15:00.89    —
13 Roche Selguera        10 Academy of Our Lady   16:01.12    —
14 Annie Nguyen          11 John F. Kennedy       17:18.67    —

Varsity Mens 3000 Meters
=================================================================
Name                  Yr Team                      Time   Pts
—————————————————————–
1 John Aquino           11 John F. Kennedy        9:20.51    —
2 Michael Murphy         9 John F. Kennedy       10:07.44    —
3 Rey Flores            11 John F. Kennedy       10:24.47    —
4 Nathan Abril          11 Father Duenas         10:29.53    —
5 Tyler Thorne          11 Guam                  10:46.26    —
6 Thomas Borgonia       12 John F. Kennedy       11:01.62    —
7 Jacen Blackburn       12 Guam                  11:10.94    —
8 Brandon Flores        10 Father Duenas         11:14.84    —
9 Nikko Capati          10 Simon Sanchez         11:15.99    —
10 John Conducto          9 John F. Kennedy       11:17.49    —
11 Michael Thorton        9 Guam                  11:23.82    —
12 Mlik Franklin         11 Guam                  11:26.59    —
13 Albert Linder         10 Southern              11:28.82    —
14 Andrew Baranda         9 Simon Sanchez         11:30.76    —
15 Arkel Rodriguez        9 Okkodo                11:33.55    —
16 Jayce Meno             9 John F. Kennedy       11:37.64    —
17 Joshua Ballon         11 Okkodo                11:44.87    —
18 Kaeshier Fernandez    12 Simon Sanchez         11:47.26    —
19 Corey Duenas          10 Father Duenas         11:59.24    —
20 Jay Milan             10 Father Duenas         12:24.90    —
21 Kristian Cercado       9 Simon Sanchez         12:27.42    —
22 Thomas Mendiola       11 Okkodo                12:54.61    —
23 Mark Sazon            10 Okkodo                13:46.24    —
24 Bryan Alon            10 Okkodo                13:46.90    —

Varsity Womens 100m Hurdles
==========================================================================
Name                  Yr Team                      Time  Wind H#   Pts
————————————————————————–
1 Christina Francisco   10 Guam                     18.73   NWI  1    —
1 Emanie Sanabria       11 Guam                     18.73   NWI  1    —
3 Rizzalyn Ubaldo       12 Simon Sanchez            19.18   NWI  2    —
4 Selina Paulo           9 John F. Kennedy          20.31   NWI  1    —
5 Anne Kaye Alba         9 John F. Kennedy          20.43   NWI  1    —
6 Estelita Estay        10 John F. Kennedy          20.95   NWI  1    —
7 Jessica Pierce        10 Southern                 29.72   NWI  2    —

Varsity Mens 110m Hurdles
==========================================================================
Name                  Yr Team                      Time  Wind H#   Pts
————————————————————————–
1 Logan Stafford        -4 John F. Kennedy          17.50   NWI  1    —
2 Johhny Quitigua        9 John F. Kennedy          18.14   NWI  1    —
3 Zhivoco Smith         11 Guam                     18.17   NWI  2    —
4 Ruben Natividad       10 John F. Kennedy          18.59   NWI  1    —
5 Evance Lee            12 Okkodo                   19.49   NWI  2    —
6 Zachary Cejoco        10 Okkodo                   20.00   NWI  2    —

Varsity Womens 100 Meters
==========================================================================
Name                  Yr Team                      Time  Wind H#   Pts
————————————————————————–
1 Naomi Blaz            12 John F. Kennedy          13.63   NWI  1    —
2 Victoria Davis        11 Guam                     13.66   NWI  2    —
3 Queenie Agtarap       10 John F. Kennedy          13.98   NWI  1    —
4 Celine Amparo          9 Okkodo                   14.03   NWI  2    —
5 Asia Smith            11 Guam                     14.09   NWI  2    —
6 Jonelle Sayama         9 Academy of Our Lady      14.56   NWI  1    —
7 Emanie Sanabria       11 Guam                     14.86   NWI  2    —
8 Hiromi Atem           12 John F. Kennedy          15.07   NWI  1    —
9 Jonae Sayama           9 Academy of Our Lady      15.42   NWI  1    —
10 Lexienne Kalgren      11 Okkodo                   16.34   NWI  2    —
11 Veronica Sazon        11 Okkodo                   17.39   NWI  2    —
12 Jianna Barcinas       10 Southern                 17.75   NWI  2    —

Varsity Mens 100 Meters
==========================================================================
Name                  Yr Team                      Time  Wind H#   Pts
————————————————————————–
1 Mark Ecija            11 Guam                     11.57   NWI  2    —
1 Aaron Whitaker        12 Guam                     11.57   NWI  2    —
3 Damian Dimmick        12 Guam                     11.86   NWI  2    —
4 Wes Shiroma           11 Simon Sanchez            12.12   NWI  1    —
5 Jacob Sanchez         11 Okkodo                   12.21   NWI  1    —
6 Stefan Taitano-Dalrym 11 Father Duenas            12.27   NWI  2    —
7 Bleu Perez            11 Father Duenas            12.29   NWI  1    —
8 Evance Lee            12 Okkodo                   12.31   NWI  2    —
9 Aaron Arriola         12 Father Duenas            12.38   NWI  1    —
10 John Acuna            12 Okkodo                   12.47   NWI  2    —
11 Paolo Leonardo        12 John F. Kennedy          12.76   NWI  2    —
12 Reo Hautea            11 John F. Kennedy          12.86   NWI  1    —
13 Christopher Fejeran    9 John F. Kennedy          13.55   NWI  2    —
14 Alex Aguero           10 Simon Sanchez            14.47   NWI  1    —

Varsity Womens 1500 Meters
=================================================================
Name                  Yr Team                      Time   Pts
—————————————————————–
1 Alison Bowman         10 Guam                   5:35.23    —
2 Genina Criss           9 Guam                   5:36.33    —
3 Christine Anis        12 John F. Kennedy        5:53.71    —
4 Pilar Righetti        11 John F. Kennedy        5:56.08    —
5 Isabella Oviedo       12 Guam                   5:59.58    —
6 Khamille Dimalanta    11 John F. Kennedy        6:02.73    —
7 Nikki Del Castillo    11 Okkodo                 6:04.93    —
8 Ianthe Porras         10 Southern               6:25.30    —
9 Gabrielle Pate        12 Guam                   6:27.01    —
10 Jodi Tamuneng         12 Simon Sanchez          6:40.28    —
11 Loren Magante         11 Guam                   6:43.40    —
12 Won Min So             9 John F. Kennedy        6:48.13    —
13 Roche Selguera        10 Academy of Our Lady    6:56.11    —
14 Jennifer Suh          11 John F. Kennedy        7:02.01    —
15 Meghan Chico          11 Academy of Our Lady    7:18.69    —
16 Maegan Delfin         10 Simon Sanchez          7:32.01    —
17 Matsuki Hirayama       9 John F. Kennedy        7:46.04    —

Varsity Mens 1500 Meters
=================================================================
Name                  Yr Team                      Time   Pts
—————————————————————–
1 John Aquino           11 John F. Kennedy        4:25.86    —
2 Joseph Cook           10 Guam                   4:35.92    —
3 Mark Yoshida          11 Okkodo                 4:37.96    —
4 Michael Murphy         9 John F. Kennedy        4:46.43    —
5 Rey Flores            11 John F. Kennedy        4:51.73    —
6 Thomas Borgonia       12 John F. Kennedy        4:52.59    —
7 Tyler Thorne          11 Guam                   4:55.33    —
8 Patrick Conception    12 John F. Kennedy        5:01.36    —
9 Nathan Abril          11 Father Duenas          5:03.36    —
10 Brandon Flores        10 Father Duenas          5:04.77    —
11 Albert Linder         10 Southern               5:05.34    —
12 Jacen Blackburn       12 Guam                   5:07.43    —
13 Austin Ignacio        11 John F. Kennedy        5:08.63    —
14 Ian Entilla           10 Okkodo                 5:11.15    —
15 Nikko Capati          10 Simon Sanchez          5:11.59    —
16 Arkel Rodriguez        9 Okkodo                 5:12.56    —
17 Michael Thorton        9 Guam                   5:13.27    —
18 Kaeshier Fernandez    12 Simon Sanchez          5:13.33    —
19 Andrew Baranda         9 Simon Sanchez          5:13.48    —
20 Mlik Franklin         11 Guam                   5:21.92    —
21 Joshua Ballon         11 Okkodo                 5:24.12    —
22 Ronald Marfega           Okkodo                 5:29.70    —
23 Jyrone Lazaga         11 Simon Sanchez          5:45.32    —
24 Jay Milan             10 Father Duenas          5:47.10    —
25 Joshua Manglona        9 Okkodo                 5:57.83    —

Varsity Womens 4×100 Relay
============================================================
Team                                          Time   Pts
————————————————————
1 Guam A                                       53.75    —
1) Bridgett Cantrell     2) Abigail Emmerling
3) Victoria Davis        4) Christina Francisco
5) Asia Smith
2 John F. Kennedy A                            54.09    —
1) Shaylah Isechal       2) Estelita Estay
3) Queenie Agtarap       4) Regine Tugade
3 Okkodo A                                   1:02.84    —
1) Celine Amparo         2) Cindy Belga
3) Veronica Sazon        4) Lexienne Kalgren
4 Okkodo B                                   1:09.69    —
1) Mary Jo Fernando      2) Alyssa Oftana
3) Tarra Montgomery      4) Frances De Leon
5 Southern A                                 1:10.47    —

Varsity Mens 4×100 Relay
============================================================
Team                                          Time   Pts
————————————————————
1 Guam A                                       44.32    —
1) Damian Dimmick        2) Jacob Jawan
3) Mark Ecija            4) Aaron Whitaker
2 Guam B                                       46.48    —
1) Dezmond Miller        2) Joshua Foranda
3) Austin Cantrell       4) Lordan Aguon
3 Okkodo A                                     46.66    —
1) John Acuna            2) Evance Lee
3) Zachary Cejoco        4) Jacob Sanchez
4 Southern A                                   46.92    —
1) Christian Gico        2) Iaski Ignacio
3) Estanis Ikelap        4) Ryan Teologo
5 John F. Kennedy A                            47.29    —
1) Logan Stafford        2) Nikholas Cruz
3) Mark Macatuno         4) George Cabrera
6 Father Duenas A                              48.64    —
1) Bleu Perez            2) Yernyl Florendo
3) Dean Estoy            4) Stefan Taitano-Dalrymp
5) Aaron Arriola         6) Tristan Palanca
7 Okkodo B                                     57.06    —
8 John F. Kennedy B                          1:00.47    —
1) Jaron     Bautista       2) Joshua Azicate
3) Christopher Andrada   4) Christopher Espinosa

Varsity Womens 400 Meters
====================================================================
Name                  Yr Team                      Time H#   Pts
——————————————————————–
1 Naomi Blaz            12 John F. Kennedy        1:01.73  1    —
2 Celine Amparo          9 Okkodo                 1:06.33  2    —
3 Emma Martin           11 Guam                   1:07.44  2    —
4 Christine Anis        12 John F. Kennedy        1:08.58  1    —
5 Estelita Estay        10 John F. Kennedy        1:09.63  1    —
6 Genina Criss           9 Guam                   1:10.85  2    —
7 Alison Bowman         10 Guam                   1:11.83  2    —
8 Jonae Sayama           9 Academy of Our Lady    1:15.38  1    —
9 Jianna Barcinas       10 Southern               1:22.76  2    —

Varsity Mens 400 Meters
====================================================================
Name                  Yr Team                      Time H#   Pts
——————————————————————–
1 Aaron Whitaker        12 Guam                     50.76  3    —
2 Mark Ecija            11 Guam                     51.32  3    —
3 John Acuna            12 Okkodo                   53.63  3    —
4 Dezmond Miller        12 Guam                     55.20  3    —
5 Jacob Sanchez         11 Okkodo                   55.38  3    —
6 Iaski Ignacio         12 Southern                 56.92  1    —
7 Christian Gico        10 Southern                 57.92  1    —
8 Jarren Bautista       12 Father Duenas            58.74  2    —
9 Aaron Carbullido      12 Father Duenas          1:00.28  2    —
10 Wes Shiroma           11 Simon Sanchez          1:00.37  1    —
11 Dean Estoy             9 Father Duenas          1:00.63  2    —
12 Michael Topasna        9 Southern               1:04.68  1    —
13 Andrew Baranda         9 Simon Sanchez          1:05.76  1    —
14 Alex Aguero           10 Simon Sanchez          1:06.50  1    —

Varsity Womens 300m Hurdles
====================================================================
Name                  Yr Team                      Time H#   Pts
——————————————————————–
1 Christina Francisco   10 Guam                     50.72  1    —

  2 Rizzalyn Ubaldo       12 Simon Sanchez            53.27  1    —
3 Chantay Benitez       12 John F. Kennedy          53.53  2    —
4 Emanie Sanabria       11 Guam                     56.35  1    —
5 Selina Paulo           9 John F. Kennedy          56.71  2    —
6 Hiromi Atem           12 John F. Kennedy          56.96  2    —
7 Roche Selguera        10 Academy of Our Lady    1:03.36  2    —
8 Jessica Pierce        10 Southern               1:24.58  1    –Varsity Mens 300m Hurdles

====================================================================
Name                  Yr Team                      Time H#   Pts
——————————————————————–

1 Jacob Jawan           11 Guam                     43.16  2    —
2 Ryan Teologo          10 Southern                 43.17  1    —
3 Logan Stafford        -4 John F. Kennedy          44.03  2    —
4 Zhivoco Smith         11 Guam                     45.31  1    —
5 Johhny Quitigua        9 John F. Kennedy          45.81  2    —
6 Evance Lee            12 Okkodo                   47.47  1    —
7 Zachary Cejoco        10 Okkodo                   48.41  1    —
8 Anthony Smalls         9 John F. Kennedy          49.23  2    —

Varsity Womens 800 Meters

=================================================================
Name                  Yr Team                      Time   Pts
—————————————————————–

1 Alison Bowman         10 Guam                   2:42.50    —
2 Emma Martin           11 Guam                   2:47.05    —
3 Isabella Oviedo       12 Guam                   2:48.72    —
4 Christine Anis        12 John F. Kennedy        2:50.13    —
5 Pilar Righetti        11 John F. Kennedy        2:51.47    —
6 Khamille Dimalanta    11 John F. Kennedy        2:54.51    —
7 Nikki Del Castillo    11 Okkodo                 2:54.97    —
8 Rizzalyn Ubaldo       12 Simon Sanchez          2:55.56    —
9 Ianthe Porras         10 Southern               3:03.00    —
10 Jonae Sayama           9 Academy of Our Lady    3:27.89    —

Varsity Mens 800 Meters

=================================================================
Name                  Yr Team                      Time   Pts
—————————————————————–

1 John Aquino           11 John F. Kennedy        2:06.45    —
2 Joseph Cook           10 Guam                   2:06.70    —
3 Mark Yoshida          11 Okkodo                 2:10.02    —
4 Rey Flores            11 John F. Kennedy        2:15.27    —
5 Michael Murphy         9 John F. Kennedy        2:19.91    —
6 Arkel Rodriguez        9 Okkodo                 2:23.69    —
7 Nathan Abril          11 Father Duenas          2:24.12    —
8 Iaski Ignacio         12 Southern               2:24.86    —
9 Brandon Flores        10 Father Duenas          2:25.28    —
10 Christian Gico        10 Southern               2:26.35    —
11 Jacen Blackburn       12 Guam                   2:26.56    —
12 Kaeshier Fernandez    12 Simon Sanchez          2:27.90    —
13 Nikko Capati          10 Simon Sanchez          2:28.62    —
14 Joseph Munoz          10 Okkodo                 2:43.74    —

Varsity Womens 200 Meters
==========================================================================
Name                  Yr Team                      Time  Wind H#   Pts
————————————————————————–

1 Regine Tugade          9 John F. Kennedy          27.13   NWI  1    —
2 Victoria Davis        11 Guam                     28.33   NWI  2    —
3 Celine Amparo          9 Okkodo                   28.35   NWI  2    —
4 Christina Francisco   10 Guam                     28.79   NWI  2    —
5 Jonelle Sayama         9 Academy of Our Lady      29.24   NWI  1    —
6 Bridgett Cantrell      9 Guam                     29.46   NWI  2    —
7 Julie Anne Paulo      12 John F. Kennedy          31.48   NWI  1    —
8 Alison Plummer         9 John F. Kennedy          32.89   NWI  1    —
9 Cindy Belga           10 Okkodo                   35.89   NWI  2    —

Varsity Mens 200 Meters
==========================================================================
Name                  Yr Team                      Time  Wind H#   Pts
————————————————————————–

1 Mark Ecija            11 Guam                     23.14   NWI  3    —
2 Damian Dimmick        12 Guam                     23.95   NWI  3    —
3 Austin Cantrell       11 Guam                     24.05   NWI  3    —
4 John Acuna            12 Okkodo                   24.06   NWI  3    —
5 Mark Macatuno         12 John F. Kennedy          24.35   NWI  2    —
6 Jacob Sanchez         11 Okkodo                   24.41   NWI  3    —
7 Stefan Taitano-Dalrym 11 Father Duenas            24.55   NWI  2    —
8 Ryan Teologo          10 Southern                 24.57   NWI  1    —
9 Paul Dimalanta        12 John F. Kennedy          24.58   NWI  2    —
10 Bleu Perez            11 Father Duenas            24.93   NWI  2    —
11 Estanis Ikelap        11 Southern                 25.06   NWI  1    —
12 Aaron Arriola         12 Father Duenas            25.10   NWI  2    —
13 Wes Shiroma           11 Simon Sanchez            25.34   NWI  1    —
14 John Jusi             10 Okkodo                   26.83   NWI  2    —
15 Yuji Canales          10 John F. Kennedy          27.60   NWI  2    —
16 Alex Aguero           10 Simon Sanchez            29.50   NWI  1    —
17 Alfred Simpao         12 Simon Sanchez            30.94   NWI  1    —

Varsity Womens 4×400 Relay

============================================================
Team                                          Time   Pts
————————————————————

1 John F. Kennedy A                          4:29.24    —
1) Queenie Agtarap       2) Chantay Benitez
3) Christine Anis        4) Naomi Blaz
2 Guam A                                     4:39.19    —
1) Emma Martin           2) Victoria Davis
3) Alison Bowman         4) Asia Smith
3 Academy of Our Lady of Guam A              5:27.62    —
1) Antonia Borja         2) Jonae Sayama
3) Maurissa Sayama       4) Meghan Chico
5) Samantha Uncangco     6) Roche Selguera

Varsity Mens 4×400 Relay

============================================================
Team                                          Time   Pts
————————————————————

1 Guam A                                     3:47.50    —
1) Dezmond Miller        2) Zhivoco Smith
3) Jacob Jawan           4) Joseph Cook
5) Joshua Foranda        6) Marcus Domingo
2 John F. Kennedy A                          3:51.12    —
1) Logan Stafford        2) Rey Flores
3) John Aquino           4) Paul Dimalanta
3 Father Duenas A                            4:00.57    —
1) Jarren Bautista       2) Nathan Abril
3) Dean Estoy            4) Aaron Arriola
5) Brandon Flores        6) Corey Duenas
4 Southern A                                 4:02.82    —

1) Christian Gico        2) Iaski Ignacio

3) Albert Linder         4) Estanis Ikelap
5 Okkodo A                                   4:12.56    —
1) Mark Yoshida          2) Zachary Cejoco
3) John Jusi             4) Ian Entilla
5) Yves Macalino         6) Arkel Rodriguez
6 Simon Sanchez A                            4:13.70    —
1) Jyrone Lazaga         2) Nikko Capati
3) Andrew Baranda        4) Kristian Cercado
5) Kaeshier Fernandez    6) John Martinez
7 Okkodo B                                   4:42.15    —
1) Joshua Manglona       2) Bryan Alon
3) Jonathan Manglona     4) Joseph Munoz
5) Ronald Merfega
8 John F. Kennedy B                          4:49.22    —
1) Ryan Gaza             2) Rhojine Javinal
3) Joseph Madlangbayan   4) Kevin Surnip

Varsity Womens Shot Put
=================================================================
Name                  Yr Team                      Mark   Pts
—————————————————————–
1 Keri Brooks           11 Guam                     7.75m    —
1 Hiromi Atem           12 John F. Kennedy          7.75m    —
3 Tarra Montgomery      11 Okkodo                   7.48m    —
4 Frances De Leon       11 Okkodo                   7.42m    —
5 Cindy Quejado         12 John F. Kennedy          7.31m    —
6 Mary Jo Fernando       9 Okkodo                   6.68m    —
7 Mizpah Mansanao       11 John F. Kennedy          6.43m    —
8 Kaitlin Brooks        -4 Guam                     6.35m    —
9 Zhariam Cabrera       11 Academy of Our Lady      6.34m    —
10 Victoria SanNicholas  10 Southern                 6.09m    —
11 Nina Baluran          10 Southern                 5.63m    —
12 Alyssa Swingle        12 Guam                     5.62m    —
13 Maegan Delfin         10 Simon Sanchez            5.27m    —

Varsity Mens Shot Put
=================================================================
Name                  Yr Team                      Mark   Pts
—————————————————————–
1 Edmer Aguas           11 Simon Sanchez           11.11m    —
2 Joshua Songsong       10 John F. Kennedy         10.77m    —
3 Pedro Aquininoc       10 John F. Kennedy         10.47m    —
4 Lono Brady            11 Southern                 9.86m    —
5 Damian Dimmick        12 Guam                     9.84m    —
6 Russel Cruz           12 Okkodo                   9.76m    —
7 Nathaniel Villaflores 10 Okkodo                   9.70m    —
8 Curtix Sanchez        10 John F. Kennedy          9.63m    —
9 Austin Cantrell       11 Guam                     9.45m    —
10 Joshua Foranda        12 Guam                     8.87m    —
11 Curtis Aranzaso       11 Simon Sanchez            8.77m    —
12 Alfred Simpao         12 Simon Sanchez            8.74m    —
13 Nicholas Espiritu      9 Okkodo                   8.72m    —
14 Joseph Aserios        11 Father Duenas            8.31m    —

Varsity Womens Discus
=================================================================
Name                  Yr Team                      Mark   Pts
—————————————————————–
1 Lianna Urbino         11 Simon Sanchez           20.84m    —
2 Taylor Dudkiewicz        George Washington       18.90m    —
3 Elizabeth Flisco         George Washington       17.97m    —
4 Keri Brooks           11 Guam                    17.87m    —
5 Cindy Quejado         12 John F. Kennedy         17.75m    —
6 Eugenia Jeung          9 John F. Kennedy         17.74m    —
7 Kaitlin Brooks        -4 Guam                    17.71m    —
8 Tarra Montgomery      11 Okkodo                  17.60m    —
9 Tiffany Demesa        10 Southern                17.37m    —
10 Frances De Leon       11 Okkodo                  17.35m    —
11 Maegan Delfin         10 Simon Sanchez           16.56m    —
12 Mary Grace Miguel     12 John F. Kennedy         16.23m    —
13 Alyssa Oftana          9 Okkodo                  15.32m    —
14 Katie Bilamang           George Washington       13.27m    —
15 Michaela Dayco,       11 Academy of Our Lady     13.26m    —
16 Nina Baluran          10 Southern                10.94m    —

Varsity Mens Discus
=================================================================
Name                  Yr Team                      Mark   Pts
—————————————————————–
1 Ray Dioniso              George Washington       40.43m    —
2 George Cabrera        12 John F. Kennedy         32.34m    —
3 Lordan Aguon          11 Guam                    32.26m    —
4 Edmer Aguas           11 Simon Sanchez           30.93m    —
5 Ryan Tedlogo             Southern                28.75m    —
6 Nathaniel Villaflores 10 Okkodo                  27.10m    —
7 Matthew Gagaring      12 Father Duenas           27.06m    —
8 Arvene Zapanta           George Washington       26.84m    —
9 Curtix Sanchez        10 John F. Kennedy         25.57m    —
10 John Roy Perez           George Washington       23.88m    —
11 David Santos          11 Father Duenas           23.86m    —
12 Nicholas Espiritu      9 Okkodo                  22.26m    —
13 Joseph Aserios        11 Father Duenas           22.12m    —
13 Joshua Foranda        12 Guam                    22.12m    —
15 Benedict Cook          9 Guam                    20.35m    —
16 Lono Brady            11 Southern                18.08m    —
17 Liann Torres           9 Okkodo                  17.73m    —
18 Alfred Simpao         12 Simon Sanchez           17.65m    —

Varsity Womens Javelin
=================================================================
Name                  Yr Team                      Mark   Pts
—————————————————————–
1 Lianna Urbino         11 Simon Sanchez           26.88m    —
2 Salina Voung           9 John F. Kennedy         24.92m    —
3 Tammy Salii           -4 John F. Kennedy         23.14m    —
4 Cindy Quejado         12 John F. Kennedy         23.00m    —
5 Frances De Leon       11 Okkodo                  22.20m    —
6 Tarra Montgomery      11 Okkodo                  21.86m    —
7 Emanie Sanabria       11 Guam                    18.94m    —
8 Keri Brooks           11 Guam                    15.98m    —
9 Kaitlin Brooks        -4 Guam                    14.62m    —
10 Tiffany Demesa        10 Southern                13.68m    —
11 Michaela Dayco,       11 Academy of Our Lady     13.38m    —
12 Mary Jo Fernando       9 Okkodo                  12.64m    —
13 Victoria SanNicholas  10 Southern                11.66m    —

Varsity Mens Javelin
=================================================================
Name                  Yr Team                      Mark   Pts
—————————————————————–
1 Pedro Aquininoc       10 John F. Kennedy         38.50m    —
2 Joshua Foranda        12 Guam                    37.40m    —
3 Nathaniel Villaflores 10 Okkodo                  30.98m    —
4 George Cabrera        12 John F. Kennedy         29.84m    —
5 Edmer Aguas           11 Simon Sanchez           29.38m    —
6 Andro Aserios         10 Father Duenas           28.56m    —
7 Jay Patrick Dela Cruz 10 John F. Kennedy         28.54m    —
8 Alison See            12 Okkodo                  28.16m    —
9 Marcus Domingo        12 Guam                    27.86m    —
10 John Sazon            10 Okkodo                  25.10m    —
11 David Santos          11 Father Duenas           22.74m    —
12 Lono Brady            11 Southern                21.88m    —
13 Michael Topasna        9 Southern                21.30m    —
14 Benedict Cook          9 Guam                    21.20m    —
15 Gian Paras             9 Simon Sanchez           19.78m    —

Varsity Womens Long Jump
=======================================================================
Name                  Yr Team                      Mark  Wind   Pts
———————————————————————–
1 Regine Tugade          9 John F. Kennedy          4.70m   NWI    —
2 Katrina Joiner        11 Guam                     3.83m   NWI    —
2 Abigail Emmerling      9 Guam                     3.83m   NWI    —
4 Ashley Quichocho      12 John F. Kennedy          3.47m   NWI    —
5 Jhezaryn Azicate      11 Okkodo                   3.42m   NWI    —
6 Hannah Dodd           11 Guam                     3.28m   NWI    —
7 Salina Voung           9 John F. Kennedy          3.11m   NWI    —
8 Jodi Tamuneng         12 Simon Sanchez            3.09m   NWI    —
9 Lexienne Kalgren      11 Okkodo                   2.98m   NWI    —

Varsity Mens Long Jump
=======================================================================
Name                  Yr Team                      Mark  Wind   Pts
———————————————————————–
1 Jacob Jawan           11 Guam                     5.77m   NWI    —
2 John Macatuno         11 John F. Kennedy          5.42m   NWI    —
3 Rodney Tadifa         12 John F. Kennedy          5.28m   NWI    —
4 Lordan Aguon          11 Guam                     5.05m   NWI    —
5 Marcus Domingo        12 Guam                     5.02m   NWI    —
6 Gionn Buenavidez      10 John F. Kennedy          4.97m   NWI    —
7 Ken Sekine            11 Southern                 4.82m   NWI    —
8 Richard Celeste       11 Southern                 4.76m   NWI    —
9 Angelo Cortez          9 Okkodo                   4.49m   NWI    —
10 Bryan Fagaragan       10 Okkodo                   4.30m   NWI    —
11 Tristan Palanca       11 Father Duenas            4.20m   NWI    —

Varsity Womens Triple Jump
=======================================================================
Name                  Yr Team                      Mark  Wind   Pts
———————————————————————–
1 Estelita Estay        10 John F. Kennedy          8.85m   NWI    —
2 Shaylah Isechal       12 John F. Kennedy          8.22m   NWI    —
3 Katrina Joiner        11 Guam                     7.88m   NWI    —
4 Abigail Emmerling      9 Guam                     7.61m   NWI    —
5 Ashley Quichocho      12 John F. Kennedy          7.60m   NWI    —
6 Jhezaryn Azicate      11 Okkodo                   7.27m   NWI    —
7 Lexienne Kalgren      11 Okkodo                   6.72m   NWI    —
8 Hannah Dodd           11 Guam                     6.49m   NWI    —

Varsity Mens Triple Jump
=======================================================================
Name                  Yr Team                      Mark  Wind   Pts
———————————————————————–
1 Marcus Domingo        12 Guam                    11.39m   NWI    —
2 Rodney Tadifa         12 John F. Kennedy         11.37m   NWI    —
3 Lordan Aguon          11 Guam                    10.91m   NWI    —
4 Gionn Buenavidez      10 John F. Kennedy         10.71m   NWI    —
5 Bleu Perez            11 Father Duenas            9.53m   NWI    —
6 Bryan Fagaragan       10 Okkodo                   9.39m   NWI    —
7 Angelo Cortez          9 Okkodo                   9.24m   NWI    —
[fbshare url=" http://www.gspnlive.com/runningtrack/aquino-breaks-own-record/ ‎" type="button"][fblike url=" http://www.gspnlive.com/runningtrack/aquino-breaks-own-record/ ‎" style="standard" showfaces="false" width="450″ verb="like" font="arial"]
[/sixcol_five_last][useful_banner_manager_banner_rotation banners=16, 69, 38, 53 interval=8 width=120 height=600 orderby=rand]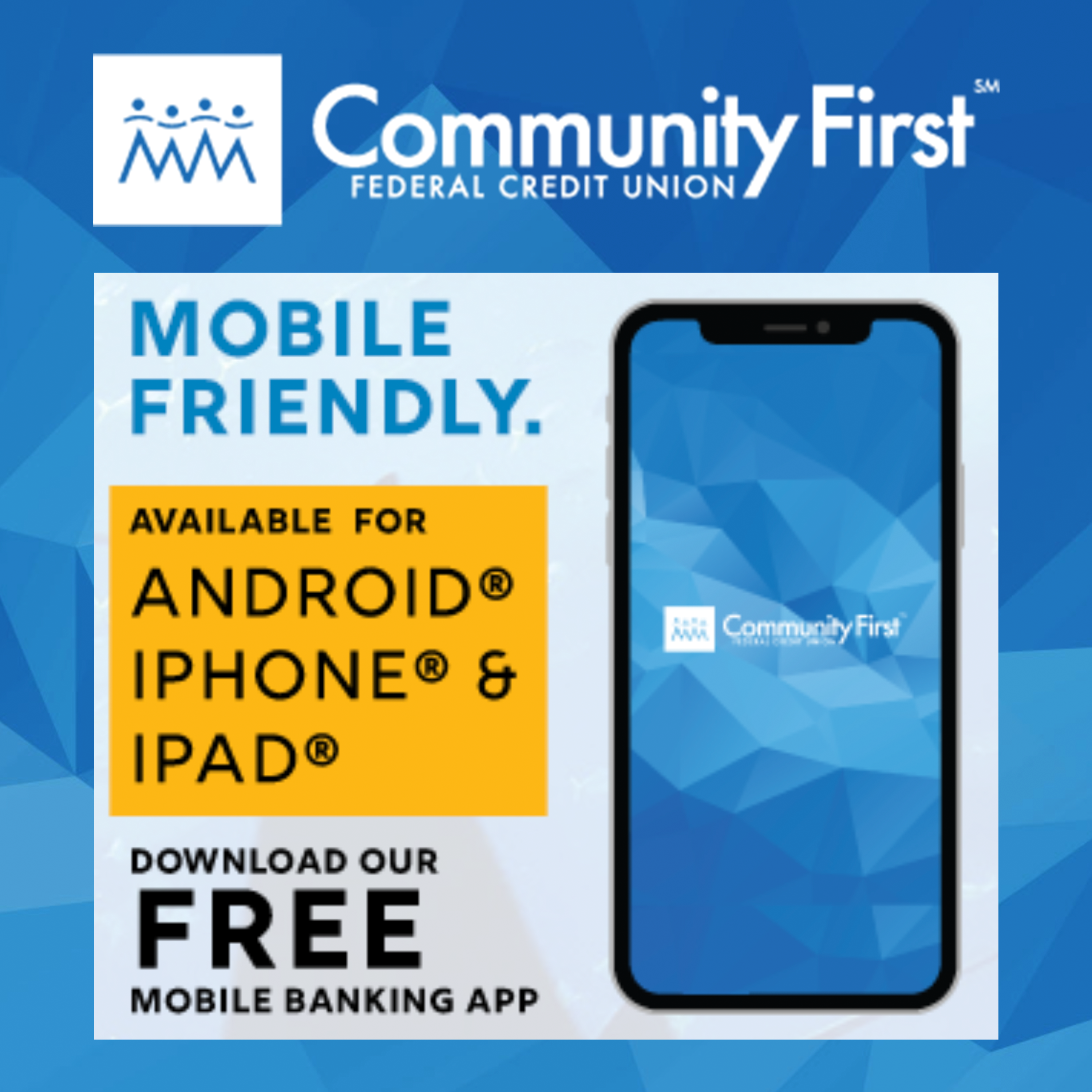 GPS Sports Calendar
SU

MO

TU

WE

TH

FR

SA
Events for November
1st
04:30 PM - 06:00 PM
Various
05:30 PM - 09:00 PM
Various
05:30 PM - 08:30 PM
Okkodo
Events for December
2nd
06:00 PM - 08:00 PM
TBA
Events for December
3rd
06:00 AM - 09:00 AM
Angel Santos Park
09:00 AM - 04:30 PM
UOG Field
09:00 PM - 12:00 PM
MOA Arena
Events for December
3rd
No Events
Events for December
5th
04:00 PM - 06:00 PM
Various
05:30 PM - 09:00 PM
Various
06:30 PM - 09:00 PM
UOG Calvo Field House
Events for December
6th
05:30 PM - 08:30 PM
GW Field
06:00 PM - 08:00 PM
TBA
Events for December
7th
04:00 PM - 06:00 PM
Various
05:30 PM - 08:30 PM
Various
06:30 PM - 09:00 PM
UOG Calvo Field House
Events for December
7th
No Events
Events for December
9th
04:30 PM - 06:00 PM
Two Lovers Road
04:30 PM - 08:00 PM
GW Field
05:30 PM - 09:00 PM
TBA
Events for December
10th
06:00 AM - 08:00 AM
Umatac
09:00 AM - 12:00 PM
GW Field
Events for December
10th
No Events
Events for December
12th
04:00 PM - 06:00 PM
Various
05:30 PM - 09:00 PM
TBA
Events for December
13th
04:00 PM - 09:00 PM
Guam High
04:30 PM - 06:30 PM
Academy
05:30 PM - 09:00 PM
Various
Events for December
14th
04:00 PM - 06:00 PM
Various
05:30 PM - 08:30 PM
GW Field
Events for December
14th
No Events
Events for December
15th
No Events
Events for December
17th
04:00 PM - 08:00 PM
GW Field
18

19

20

21

22

23

24
Events for December
17th
No Events
Events for December
18th
No Events
Events for December
19th
No Events
Events for December
20th
No Events
Events for December
21st
No Events
Events for December
22nd
No Events
Events for December
23rd
No Events
25

26

27

28

29

30

31
Events for December
24th
No Events
Events for December
25th
No Events
Events for December
26th
No Events
Events for December
27th
No Events
Events for December
28th
No Events
Events for December
29th
No Events
Events for December
30th
No Events
1

2

3

4

5

6

7