[sixcol_five_last]
By Derek Mandell
The JFK-GW match-up is one of the oldest and most competitive rivalries in high school sports on Guam, regardless of the sport.
Friday afternoon at the GW track in Mangilao entered another chapter in this historic competition and did not disappoint, at least in the girls race.  After beginning the season with a forfeit, the lady Geckos had all their runners and narrowly defeated their rival Islanders 27-28.
GW freshman Kianni Aguillard led the way for the lady Geckos and finished first with an unofficial time of 22 minutes and 9 seconds. JFK's Mika Rosario finished a distant second, followed shortly by Nicole Ericsson of GW. Similar to last week's matchup between Academy and Harvest, the Islanders and Geckos traded finishes for the remainder of the race. JFK took the 4, 6, 7, and 9 spots, while GW earned the 5, 8, and 10 spots for the close win.
The Geckos had a solid pack of runners to come away with a victory, despite having a smaller team.  Aguillard, who has been running since her days at Untalan Middle School, stressed the importance of teamwork in running cross country.
"Well, today was different because JFK is a really big team and we tried to keep up," said Aguillard. "We usually try to stick together and run near the same times."
The top three finishers, Aguillard, Rosario and Ericsson, started off the race in a pack but it was slowly strung out as the race progressed.
"When we were coming around the school on the second lap (Aguillard) started to pull away," said Rosario.
From there Aguillard built a larger lead and cruised into the finish line, leaving Rosario and Ericsson to battle it out for the remainder of the race.
"We have a lot of young runners but we are slowly working their way up and we still have a lot of potential for them to uncover," said Rosario on the end result. "We move forward by still encouraging each other.  We're still going to work together each day in practices and we are looking forward to All Island."
Aquino Dominates Boys Race
On the boys side JFK earned the default victory by way of forfeit, as GW was unable to field a full team of five runners. The race was still conducted with JFK senior John Aquino finishing well ahead of the competition. Aquino's unofficial time of 16:02 was a personal best for the GW cross country course. The Islanders took the next two spots with Michael Murphy (18:17) and Rey John Flores (18:23), however GW's Austin Mendiola prevented a top four sweep by finishing fourth in 18:27. JFK freshman Karl Almoite rounded up the top five (18:41).
Although Aquino has not been seriously challenged yet this season, he stated that he has no intention of giving a lesser effort in each race.
"Just because the competition is not there doesn't mean that there is no reason not to race," said Aquino. "Every race you have to take it hard. You either take it hard or go home. You can't relax in a race, that's why they call it a race. It's actually more cocky to relax in a race and get first, than going all out and getting first."
Other results
FD defeats Southern 28-29. Southern's Rainier Porras and Sydney Talledo finish 1-2. FD's Jaden Pangelinan and Shayne Aricayos finish 3-4.
Academy defeats Southern 15-50 via forfeit and the Guam High Panthers had a bye.
JFK vs GW
Varsity Boys 5000 Meter Run
=================================================================
Name Yr Team Time Pts
—————————————————————–
1 John Aquino John F Kennedy 1.00 1
2 Michael Murphy John F Kennedy 2.00 2
3 ReyJohn Flores John F Kennedy 3.00 3
4 Austin Mendiola George Washington 4.00 —
5 Karl Joshua Almoite John F Kennedy 5.00 4
6 Gion Buenavides John F Kennedy 6.00 5
7 Kennedy Macatuno John F Kennedy 7.00 6
8 Kenji McCarthy George Washington 8.00 —
9 Christopher Andrada John F Kennedy 9.00 7
10 John Conducto John F Kennedy 10.00 —
11 Austin Ignacio John F Kennedy 11.00 —
12 John Macatuno John F Kennedy 12.00 —
13 Jayce Meno John F Kennedy 13.00 —
14 Beato Manglona John F Kennedy 14.00 —
15 Joshua Tingson John F Kennedy 15.00 —
16 Johhny Quitugua John F Kennedy 16.00 —
17 Jonah Sablan John F Kennedy 17.00 —
18 Teodoro Aricheta Jr George Washington 18.00 —
19 Kevin Surnip John F Kennedy 19.00 —
20 Christopher Espinosa John F Kennedy 20.00 —
21 Christopher Fejeran John F Kennedy 21.00 —
22 Joshua Azicate John F Kennedy 22.00 —
Varsity Boys 5000 Meter Run Team Scores
=================================================================
Team Pts 1 2 3 4 5 (6) (7)
=================================================================
1 John F Kennedy 15 1 2 3 4 5 6 7
Total Time: 17 Average: 3.40 1-5 Split: 5
Varsity Girls 5000 Meter Run
=================================================================
Name Yr Team Time Pts
—————————————————————–
1 Aguillard Kianni George Washington 1.00 1
2 Jadine Rosario John F Kennedy 2.00 2
3 Nicole Ericsson George Washington 3.00 3
4 Keisha Yoo John F Kennedy 4.00 4
5 Fejeran Jeasalynn George Washington 5.00 5
6 Maria Ollet John F Kennedy 6.00 6
7 Khamille Dimalanta John F Kennedy 7.00 7
8 Sofia Lowe George Washington 8.00 8
9 Pilar Righetti John F Kennedy 9.00 9
10 Rhea'da Unpingco George Washington 10.00 10
11 Alyssa Cabatic John F Kennedy 11.00 11
12 Aubrie Cabatic John F Kennedy 12.00 12
13 Amberlynn Carter John F Kennedy 13.00 —
14 Kaitlyn Calma John F Kennedy 14.00 —
Varsity Girls 5000 Meter Run Team Scores
=================================================================
Team Pts 1 2 3 4 5 (6) (7)
=================================================================
1 George Washington 27 1 3 5 8 10 – –
Total Time: 27 Average: 5.40 1-5 Split: 9
2 John F Kennedy 28 2 4 6 7 9 11 12
Total Time: 28 Average: 5.60 1-5 Split: 7
Sanchez vs St. Thomas
Varsity Boys 5000 Meter Run
=================================================================
Name Yr Team Time Pts
—————————————————————–
1 Kristian Cercado Sanchez 20:39.00 1
2 Scottie Angoco St. Thomas 20:52.00 —
3 Ryan Nucum Sanchez 20:54.00 2
4 Andrew Baranda Sanchez 20:55.00 3
5 Evander DeGuzman Sanchez 20:56.00 4
6 Dean Nilo Sanchez 20:58.00 5
7 John Buan Sanchez 20:59.00 6
8 Aaron Castro Sanchez 22:45.00 7
9 Anthony Castro Sanchez 23:24.00 —
10 William Sablan Sanchez 23:44.00 —
11 Nikko Capati Sanchez 24:04.00 —
12 Ryan Nucum Sanchez 24:31.00 —
13 Edmer Aguas Sanchez 25:42.00 —
14 Ian Valencia Sanchez 25:50.00 —
15 Marciano Pangilinan St. Thomas 26:42.00 —
16 Royce Bautista Sanchez 27:21.00 —
17 Giordan Kho Sanchez 27:22.00 —
18 Michael Ocampo Sanchez 27:43.00 —
19 Jyrone Lazaga Sanchez 27:47.00 —
20 Charles Roque Sanchez 30:06.00 —
21 Jakob Rosario St. Thomas 31:56.00 —
22 Kyle Navarrete Sanchez 38:56.00 —
Varsity Boys 5000 Meter Run Team Scores
=================================================================
Team Pts 1 2 3 4 5 (6) (7)
=================================================================
1 Sanchez 15 1 2 3 4 5 6 7
Total Time: 1:44:22 Average: 20:52.40 1-5 Split: 19
Varsity Girls 5000 Meter Run
=================================================================
Name Yr Team Time Pts
—————————————————————–
1 Jeanie Nguyen Sanchez 28:05.00 —
2 Jazmine Duenas Sanchez 29:29.00 —
3 Rosalyn Mikel St. Thomas 32:01.00 —
4 Adhara Balansay Sanchez 33:37.00 —
Southern vs. Academy/FD
Varsity Boys 5000 Meter Run
=================================================================
Name Yr Team Time Pts
—————————————————————–
1 Ranier Porras Southern 16:49.00 1
2 Sydney Talledo Southern 16:53.00 2
3 Jaden Pangelinan Father Duenas 17:13.00 3
4 Shayne Aricayos Father Duenas 17:31.00 4
5 Albert Linder Southern 17:48.00 5
6 Nathan Abril Father Duenas 18:00.00 6
7 Brandon Flores Father Duenas 18:00.00 7
8 Bleu Perez Father Duenas 18:02.00 8
9 Richard Celeste Southern 18:13.00 9
10 Jace Santos Father Duenas 18:28.00 10
11 Jeff Aggabao Father Duenas 18:37.00 11
12 Ginga Ikeda Father Duenas 18:39.00 —
13 Christian Gico Southern 19:17.00 12
14 Nelson Ortega Southern 19:57.00 13
15 David Santos Father Duenas 20:17.00 —
16 Daniel Lenguin Southern 20:21.00 14
17 Tristan Paulino Father Duenas 21:28.00 —
18 Tristan Magdalera Father Duenas 21:28.00 —
19 Jay Milan Father Duenas 21:42.00 —
20 Lucas Martin Father Duenas 22:12.00 —
21 Nathaniel Santos Father Duenas 22:20.00 —
22 Aaron Martin Father Duenas 22:41.00 —
23 Adrein Teologo Southern 23:26.00 —
24 Ethan Garcia Father Duenas 30:00.00 —
Varsity Boys 5000 Meter Run Team Scores
=================================================================
Team Pts 1 2 3 4 5 (6) (7)
=================================================================
1 Father Duenas 28 3 4 6 7 8 10 11
Total Time: 1:28:46 Average: 17:45.20 1-5 Split: 49
2 Southern 29 1 2 5 9 12 13 14
Total Time: 1:29:00 Average: 17:48.00 1-5 Split: 2:28
Varsity Girls 5000 Meter Run
=================================================================
Name Yr Team Time Pts
—————————————————————–
1 Ianthe Porras Southern 22:37.00 —
2 Bonita Dydasco Southern 22:46.00 —
3 Aubrienne Pangindian Academy of Our Lady 22:51.00 1
4 Eliana Koshiba Academy of Our Lady 23:20.00 2
5 Angelyn Sy Academy of Our Lady 23:41.00 3
6 Frezzia Edubalad Southern 23:52.00 —
7 Jonelle Sayama Academy of Our Lady 24:31.00 4
8 Meghan Chico Academy of Our Lady 25:48.00 5
9 Arisa Barcinas Academy of Our Lady 26:02.00 6
Varsity Girls 5000 Meter Run Team Scores
=================================================================
Team Pts 1 2 3 4 5 (6) (7)
=================================================================
1 Academy of Our Lady 15 1 2 3 4 5 6 –
Total Time: 2:00:11 Average: 24:02.20 1-5 Split: 2:57
Harvest vs. St. John's
Varsity Boys 5000 Meter Run
=================================================================
Name Yr Team Time Pts
—————————————————————–
1 Ben Middlebrook Harvest 20:23.00 1
2 Kevin Cho Harvest 20:53.00 2
3 Benjamin Tevid Harvest 21:56.00 3
4 Jonah Jones Harvest 23:08.00 4
5 Jeffrey Kim Harvest 24:04.00 5
6 Jacob Ishizu St. Johns 24:52.00 6
7 Hyunjin Um Harvest 25:14.00 7
8 Miguel Cordero Harvest 25:18.00 8
9 Benjamin Mills Harvest 25:33.00 —
10 Randall Wiegand Harvest 25:36.00 —
11 Vince Serrano St. Johns 25:46.00 9
12 Junmao Wang St. Johns 25:58.00 10
13 Drew Guerero Harvest 26:38.00 —
14 Jeff Yoo St. Johns 26:44.00 11
15 Enjhay Serrano St. Johns 26:50.00 12
16 Joseph Tuazon Harvest 26:51.00 —
17 Masato Quinene Harvest 26:52.00 —
18 Michael Sule St. Johns 27:24.00 13
19 Matthew Alegria St. Johns 28:12.00 14
20 William Lee St. Johns 28:13.00 —
21 Matthew Manaloto St. Johns 28:14.00 —
22 Bryce Collier Harvest 28:55.00 —
23 Montano Gim Harvest 28:57.00 —
24 Bhojwani Tanish Harvest 36:54.00 —
Varsity Boys 5000 Meter Run Team Scores
=================================================================
Team Pts 1 2 3 4 5 (6) (7)
=================================================================
1 Harvest 15 1 2 3 4 5 7 8
Total Time: 1:50:24 Average: 22:04.80 1-5 Split: 3:41
2 St. Johns 48 6 9 10 11 12 13 14
Total Time: 2:10:10 Average: 26:02.00 1-5 Split: 1:58
Varsity Girls 5000 Meter Run
=================================================================
Name Yr Team Time Pts
—————————————————————–
1 Domini Prudente Harvest 25:15.00 1
2 Mia Chabanne Harvest 26:35.00 2
3 Jaia Jia Zhang St. Johns 26:59.00 —
4 Julie Moon St. Johns 28:19.00 —
5 Andraya Quiambao Harvest 28:30.00 3
6 Kristin Bower Harvest 28:49.00 4
7 Athena McNinch Harvest 28:59.00 5
8 Sowon Min St. Johns 29:02.00 —
9 Katalina Day Harvest 30:00.00 6
10 Danielle Cubacub Harvest 31:35.00 7
11 Xiao Mei Su Harvest 32:18.00 —
12 Jane Baik Harvest 32:28.00 —
13 Anne Zou St. Johns 36:14.00 —
Varsity Girls 5000 Meter Run Team Scores
=================================================================
Team Pts 1 2 3 4 5 (6) (7)
=================================================================
1 Harvest 15 1 2 3 4 5 6 7
Total Time: 2:18:08 Average: 27:37.60 1-5 Split: 3:44
[fbshare url=" http://www.gspnlive.com/runningtrack/lady-geckos-edge-islanders/ " type="button"][fblike url=" http://www.gspnlive.com/runningtrack/lady-geckos-edge-islanders/ " style="standard" showfaces="false" width="450″ verb="like" font="arial"]
[/sixcol_five_last][useful_banner_manager_banner_rotation banners=38, 53, 9 interval=8 width=120 height=600 orderby=rand]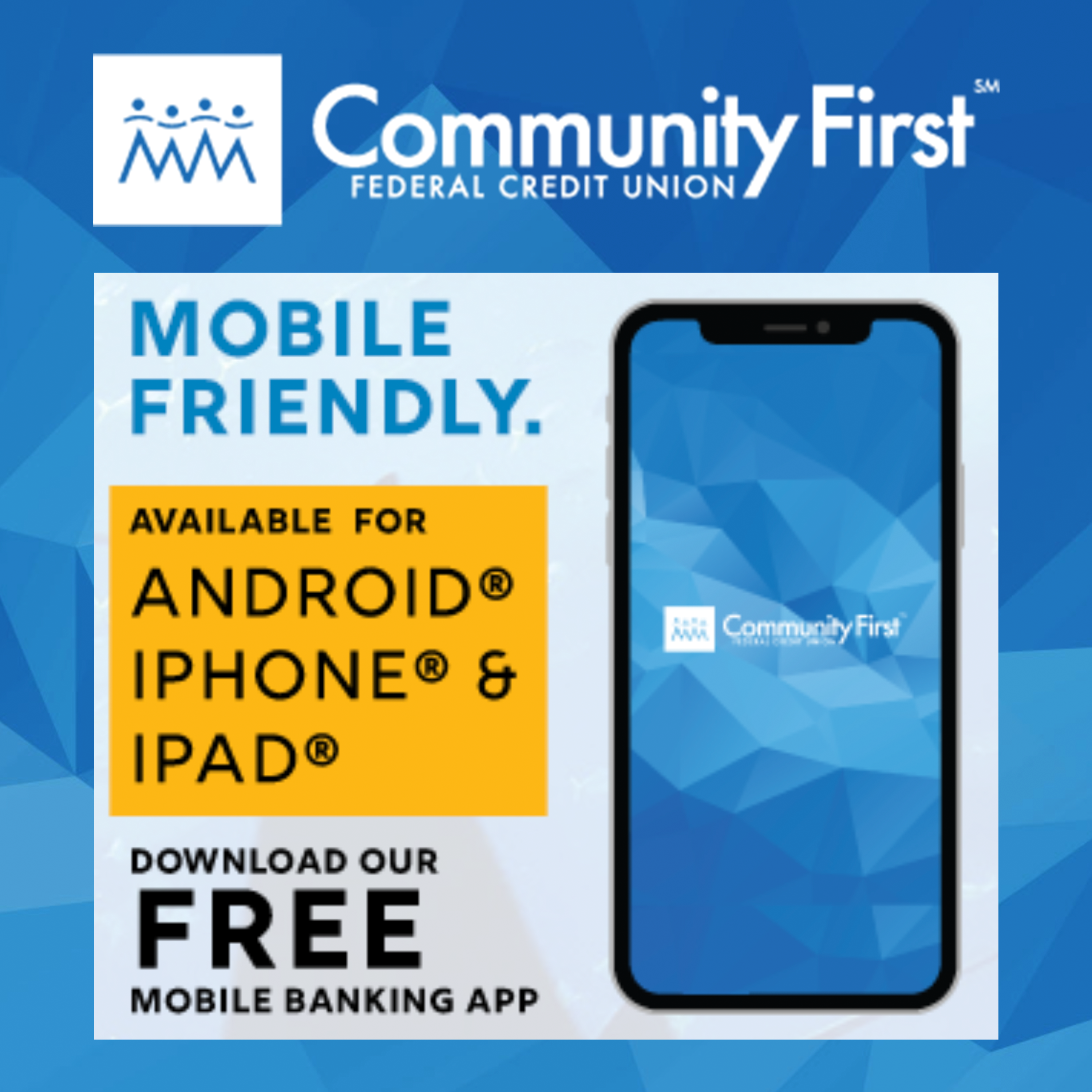 GPS Sports Calendar
SU

MO

TU

WE

TH

FR

SA
Events for November
1st
04:30 PM - 08:00 PM
JFK
05:30 PM - 08:00 PM
Various
05:30 PM - 08:00 PM
Various
Events for December
2nd
09:00 AM - 05:00 PM
FD Phoenix Center
10:00 AM - 03:00 PM
Various
10:00 AM - 04:00 PM
Various
Events for December
3rd
06:00 AM - 08:00 AM
Hilton Hotel
Events for December
4th
04:15 PM - 06:30 PM
Various
04:30 PM - 08:00 PM
GW Field
05:00 PM - 07:00 PM
Okkodo
Events for December
5th
04:00 PM - 06:00 PM
Various
05:00 PM - 08:00 PM
Various
06:00 PM - 08:00 PM
TBA
Events for December
5th
No Events
Events for December
7th
04:00 PM - 06:00 PM
Various
04:15 PM - 06:30 PM
TBA
Events for December
8th
05:00 PM - 08:00 PM
Various
Events for December
9th
Events for December
10th
05:00 AM - 09:00 AM
Skinner's Plaza, Hagatna
09:00 AM - 05:00 PM
UOG Field
Events for December
11th
04:00 PM - 06:00 PM
Father Duenas
04:15 PM - 06:30 PM
Various
Events for December
12th
04:00 PM - 06:00 PM
Various
05:00 PM - 08:00 PM
Various
Events for December
12th
No Events
Events for December
14th
04:00 PM - 06:00 PM
Various
04:15 PM - 08:00 PM
TBA
Events for December
15th
05:00 PM - 08:00 PM
Various
05:30 PM - 09:00 PM
TBA
Events for December
16th
08:00 AM - 04:00 PM
10:00 AM - 03:00 PM
Various
10:00 AM - 04:00 PM
Various
Events for December
16th
No Events
Events for December
18th
04:30 PM - 06:00 PM
Harvest Christian Academy
Events for December
19th
04:00 PM - 06:00 PM
Various
05:00 PM - 08:00 PM
Various
Events for December
19th
No Events
Events for December
21st
04:00 PM - 06:00 PM
TBA
Events for December
22nd
05:00 PM - 08:00 PM
Various
Events for December
23rd
10:00 AM - 04:00 PM
Various
04:00 PM - 10:00 PM
Okkodo
Events for December
23rd
No Events
Events for December
24th
No Events
Events for December
25th
No Events
Events for December
27th
05:30 PM - 07:00 PM
TBA
Events for December
27th
No Events
Events for December
29th
05:30 PM - 09:00 PM
TBA
Events for December
29th
No Events
31

1

2

3

4

5

6
Events for December
30th
No Events