PRESS RELEASE – iFITGuam is primed to become a community health and fitness center for the island, where residents of all ages can gather to learn about the healthy lifestyles that we promote. We are the island's premiere sporting facility and warmly welcome the people of Guam to join us and one of the island's most respected fighters, Baby Joe "The Juggernaut" Taimanglo.
He will be on island from December 28th to January 20th. Within that time iFITGuam will holding a unique variety of individual and group sessions, seminars and classes for kids and adults. Including self- defense, mma, jiujitsu and circuit training.
With the latest plague of disturbing videos and images of high school fights that have been whirling around the social media, we think it's time to take the first step towards putting a stop to this unacceptable behavior. We are happy to announce that Baby Joe will do his best to educate and inspire the Children of Guam to work towards molding a society devoid of any form of harsh behavior.
Our overall aim through Baby Joe's mixed martial arts training is to instill a sense of discipline and respect for not just the youth, but for all people of Guam.
Join iFitGuam and Baby Joe in this remarkable opportunity by following us on facebook (facebook.com/ifitguam), instagram @ifitguam and all other contact and detailed information at www.ifitguam.com. 
Check out Baby Joe's Return Video by iFIT Guam Here: https://drive.google.com/file/d/0B1Dp34y4PH_EWFRRRXdSb0lWUkE/view

Foody's 5 Fun Facts
NFL Fan Edition: Sherwin Paet
DID U KNOW?
Frank 'The Crank' Camacho was a competitive youth golfer in Saipan with dreams of making it to the PGA.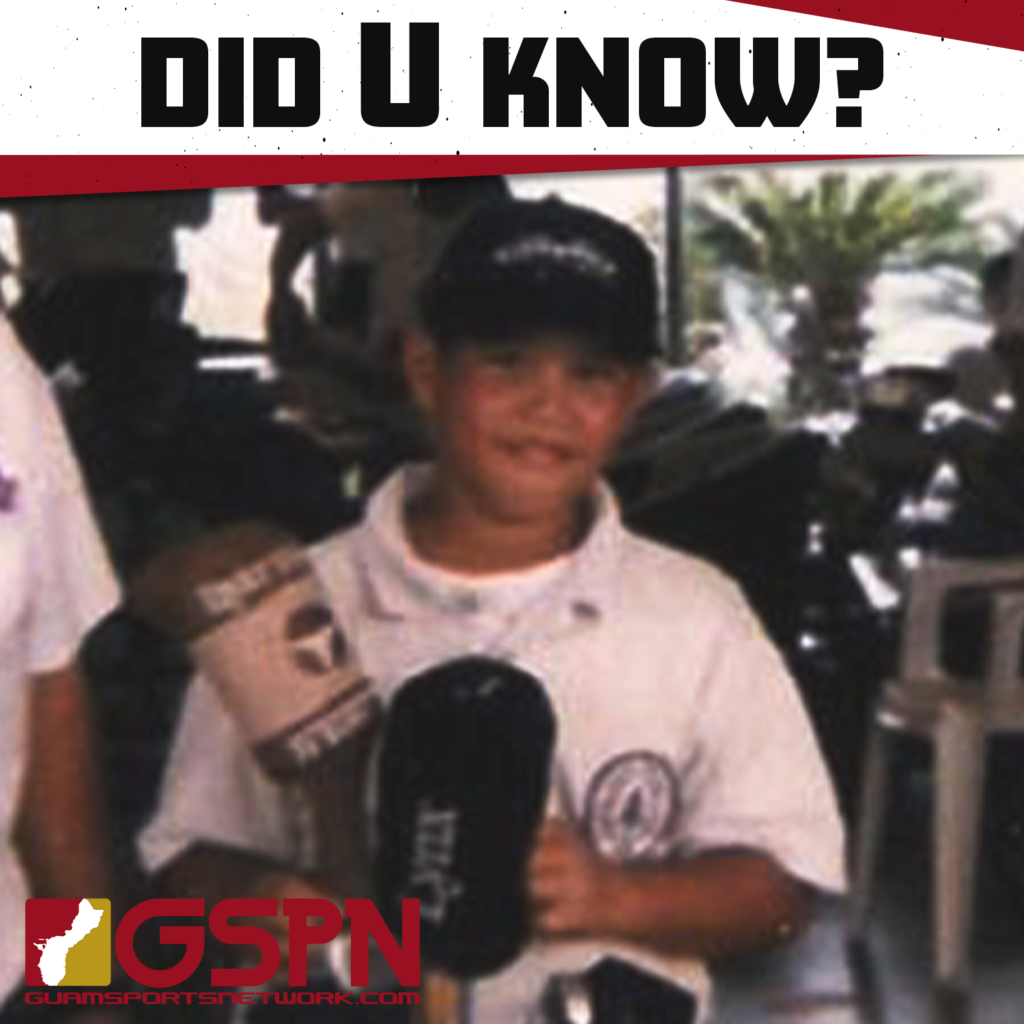 COMING SOON …
ALL SPORTING EVENTS HALTED DUE TO THE CORONAVIRUS ISSUE
QUICK HITS
Brazilian Jiu-jitsu gains another CHamoru black belt.
Johnny-James Lujan earned the honor in Colorado from Professor Tom Lynn, who is also a former US Olympian in taekwondo.
Lujan is the son of Johnny Lujan formerly of Mongmong and Janille Jamero Lujan formerly of Sinajana.