The Father Duenas Friars and Okkodo Bulldogs knocked off the top two seeded teams in the IIAAG Boys Volleyball League semifinals Tuesday night.
The same two teams that met for the boys basketball championships in March will face off again this Friday live on Docomo Pacific Channel 2 at 7 pm.
BULLDOGS POWER INTO FINALS OVER ISLANDERS
By Niko Bulaon
The third-seeded Okkodo Bulldogs pushed passed the second-seeded JFK Islanders in four sets, 25-22, 25-16, 15-25, 25-23, at the Southern High gymnasium, moving on to the finals scheduled for Friday, May 16.
"I feel excited and nervous," said Bulldogs senior All-Island First Team selectee Jeddou Antonio about his team going into the championship round.
Both the Bulldogs and the Islanders started the first set with ambition to take the lead from one another. It wasn't until a kill by Bulldogs Ben Borja sparked a small run to push passed their opponents, 14-10. An error from Okkodo gave the Islanders an opportunity to catch up; an ace by Islanders Wayne Jesus tied it at 15-15.
With the Islanders right on their tail, the Bulldogs stepped up after an ace and kill from Tristan Gonzales, putting the score at 20-18. The Islanders kept pace with their opponents until a tip by Antonio put the Bulldogs only a point away and an ace from Arvi Santos gave Okkodo the first set.
It didn't take too long for the Bulldogs to get the second set going, starting an early 3-0 lead after a kill by Antonio. JFK tried to keep up with Okkodo, but a serving error from the Islanders gave the Bulldogs the boost they needed. A block from Borja and a tip by Gonzales kept their team's lead building, 8-2.
Unforced errors from both teams kept the Islanders within reach of their opponents until another serving error by JFK sparked an Okkodo run. Kills and aces from Antonio and Gonzales built their lead to 20-10. An ace by Islanders Brian Crowe gave hope to his team for a comeback, but a kill from Gonzales broke JFK's spirits. With the score at 24-14, a tip by Kurtis Silva kept the Islanders in the game, but it was a serving error that gave the Bulldogs the second set.
The Islanders came back into the third with hope for a comeback after kills from Ian Ilagas and Karlbert Fabros, giving their team the lead, 7-3. A kill by Gonzales kept JFK at bay, but it was answered back by Ilagas to keep his team ahead of their opponents.
JFK was on a roll with ace-after-ace and kill-after-kill to push their lead to 10, 18-8. Errors from the Islanders and a block by Antonio cut into JFK's lead, but a kill from Jesus and Ilagas pushed the score to 22-13. An ace by Crowe put the score at 24-14 and an unfortunate error by the Bulldogs gave their opponents the third set, forcing a fourth to be played.
Okkodo came back into the game on fire, building a 5-0 lead. Another ace by Crowe cut into the Bulldogs' lead, but a serving error gave the Bulldogs a little push to keep their lead intact. With the Islanders only two points away, a kill by Antonio sparked a team run, building the lead to 14-10.
Errors by the Islanders and the Bulldogs kept JFK at pace with their opponents. A kill from Bulldogs sophomore sensation Aiden Ferrara looked to be his team's ticket to pushing passed the Islanders, but errors put JFK within only a point, 19-18. An ace by Ferrara and kills from teammate Gary Aromin put the score at 23-19. Ilagas answered back with a kill of his own and unforced errors by the Bulldogs put the Islanders back within reach, 23-22.
Borja put a kill down to put the Bulldogs at the winning point, but another kill from Ilagas had the fans on their feet and in anticipation. An unfortunate serving error from JFK gave Okkodo the win, putting them a step closer to the championship trophy.
"We just told each other to keep our composure," stated Antonio about his team's fourth-set performance. "Our coaches just told us to play our game, stay focused, and concentrate to do what we need to do."
Going into the championship game, Antonio said, "Our game plan is to do what we did tonight. We got to push hard in practice and make better decisions come game time."
1st Set
Service errors: Okkodo 4, JFK 2. Unforced errors: Okkodo 6, JFK 7. Aces: Okkodo 4 (Gonzales 2, Aromin 1, Santos 1), JFK 5 (Jesus 2, Silva 1, Salas 1, Perez 1). Kills: Okkodo 6 (Antonio 3, Aromin 1, Gonzales 1, Borja 1), JFK 3 (Ilagas 2, Cruz 1). Blocks: Okkodo 1 (Antonio), JFK 0, Ties: 10
2nd Set
Service errors: Okkodo 4, JFK 4. Unforced errors: Okkodo 8, JFK 4. Aces: Okkodo 5 (Antonio 2, Aromin 1, Santos 1, Gonzales 1), JFK 1 (Crowe). Kills: Okkodo 4 (Gonzales 2, Ferrara 1, Antonio 1), JFK 0. Blocks: Okkodo 2 (Antonio 1, Borja 1), JFK 0. Ties: 0
3rd Set
Service errors: Okkodo 1, JFK 3. Unforced errors: Okkodo 9, JFK 3. Aces: Okkodo 1 (Escalona), JFK 7 (Sakane 2, Crowe 2, Silva 1, Ilagas 1, Jesus 1). Kills: Okkodo 5 (Ferrara 2, Gonzales 2 Aromin 1), JFK 7 (Ilagas 4, Jesus 2, Fabros 1). Blocks: Okkodo 1 (Antonio), JFK 0. Ties: 3
4th Set
Service errors: Okkodo 2, JFK 5. Unforced errors: Okkodo 13, JFK 6. Aces: Okkodo 5 (Gonzales 3, Antonio 1, Ferrara 1), JFK 2 (Crowe 1, Salas 1). Kills: Okkodo 6 (Aromin 2, Antonio 1, Gonzales 1, Ferrara 1, Borja 1), JFK 3 (Ilagas 2, Crowe 1). Blocks: Okkodo 1 (Antonio), JFK 0. Ties: 0
PHOTO GALLERY:
FRIARS DROP TOP SEEDED EAGLES
By Kolby Chang
If the FD Friars and Harvest Eagles wanted to prove that they belonged in the championship game against the Bulldogs this Friday at the Phoenix Center, they left no doubts on the court of the Southern High gym in their semifinal match up on Tuesday night. In what can only be described as an epic encounter between two of the league's best teams, it was the Friars who emerged with the thrilling 32-30, 21-25, 25-20, 22-25, 15-13 win against the top-seeded Eagles.
"We wanted to shock the world," said the Friars junior middle blocker Eric Ada.
'Shocked' might have been the best word to describe how the Eagles felt after Friars senior team captain Jeremiah Taitano smashed down the game-winning kill. The Eagles seemed to have the momentum on their side as they won the fourth set and jumped out to an early 3-0 lead in the deciding frame after IIAAG MVP Marlon Evans tipped the ball past the Friar defense.
Kole Ada, however, responded with a kill to end the Friars drought and set the tone for the closely fought set that had the audience on their feet until the end.
Taitano's block knotted the game at 4-all and just had the Friars and Eagles did in every set of the game, they simply refused to give each other an inch of breathing room.
A couple of plays later Evans put the Eagles up by one point after he sent back a Friar kill with a thunderous block. Back-to-back kills from Misaki Cramer and an error committed by the Friars put the Eagles on top 10-7.
With the Eagles seemingly on a momentum swing, the Friars regrouped and answered with consecutive kills from Javier Dimla and Eric Ada, respectively. Jordan Javellana fired off a kill to make the score 11-9 but Eric Ada put down another kill and an Eagles error tied it at 11. Taitano's kill gave the Friars their first lead of the set but it was quickly negated after a sideout.
The Eagles' Tomo Matsumura came up big on a block and put the Eagles up by one point and left their loyal throng of fans cheering for more. At that point Taitano said there was something that clicked and the Friars never looked back.
"I guess we just found a rhythm. Once we got the momentum, our hits, our offense just started connecting," Taitano said.
A kill from Taitano tied it at 13-all and an Eagles error put it at match point. It was only fitting that the team captain who put his stamp on the semifinal matchup with some late-game heroics be the one to send his team to the championship game with a kill.
Taitano attributed the win to the team's physical conditioning as well their attention to detail during pre-game preparation. With the Bulldogs now in their sights he added that the Friars aren't going to change anything before Friday.
"We're going to have an intense practice and more conditioning," he said.
Taitano led the Friars with six kills and three blocks, while Eric Ada had five kills and two blocks.
Javellana had a game-high nine kills, four blocks and an ace for the Eagles.
The much-anticipated game got off to a roaring start as the Friars survived an exciting first set 32-30 that would set the pace for a close contest throughout the night.
It is the second straight five-set thriller for the fifth-seeded Friars. They came from behind to eliminated the three-time defending champion GW Geckos in the quarterfinals last Friday night.
PHOTO GALLERY: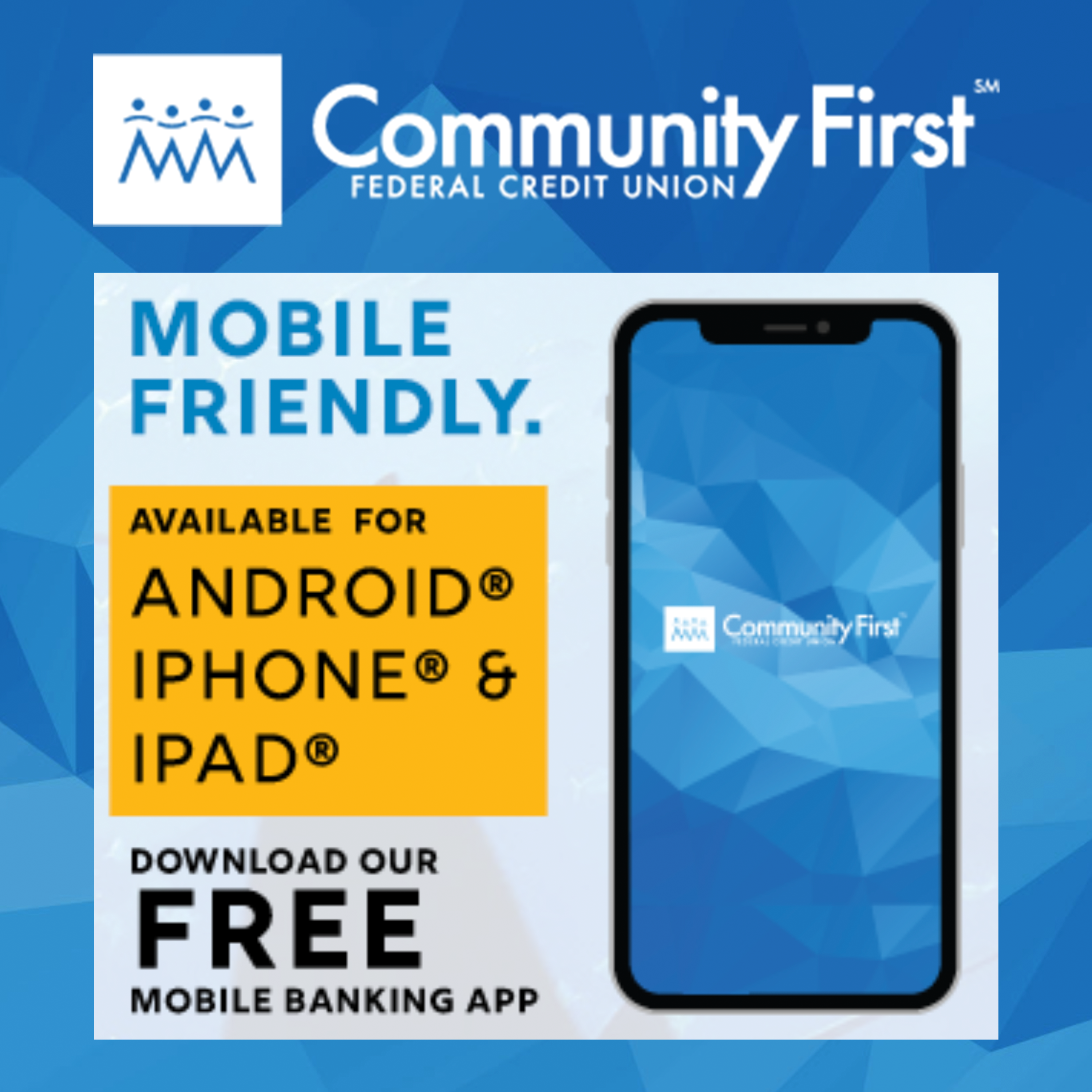 GPS Sports Calendar
SU

MO

TU

WE

TH

FR

SA
Events for November
1st
04:30 PM - 06:00 PM
Various
05:30 PM - 09:00 PM
Various
05:30 PM - 08:30 PM
Okkodo
Events for December
2nd
05:30 PM - 09:00 PM
Custom Fitness
06:00 PM - 08:00 PM
Various
Events for December
3rd
06:00 AM - 09:00 AM
Angel Santos Park
09:00 AM - 04:30 PM
UOG Field
09:00 PM - 12:00 PM
MOA Arena
Events for December
3rd
No Events
Events for December
5th
04:00 PM - 06:00 PM
Various
05:30 PM - 09:00 PM
Various
06:30 PM - 09:00 PM
UOG Calvo Field House
Events for December
6th
05:30 PM - 08:30 PM
GW Field
06:00 PM - 08:00 PM
TBA
Events for December
7th
04:00 PM - 06:00 PM
Various
05:30 PM - 08:30 PM
Various
06:30 PM - 09:00 PM
UOG Calvo Field House
Events for December
7th
No Events
Events for December
9th
04:30 PM - 06:00 PM
Two Lovers Road
04:30 PM - 08:00 PM
GW Field
05:30 PM - 09:00 PM
TBA
Events for December
10th
06:00 AM - 08:00 AM
Umatac
09:00 AM - 12:00 PM
GW Field
Events for December
10th
No Events
Events for December
12th
04:00 PM - 06:00 PM
Various
05:30 PM - 09:00 PM
TBA
Events for December
13th
04:00 PM - 09:00 PM
Guam High
04:30 PM - 06:30 PM
Academy
05:30 PM - 09:00 PM
Various
Events for December
14th
04:00 PM - 06:00 PM
Various
05:30 PM - 08:30 PM
GW Field
Events for December
14th
No Events
Events for December
15th
No Events
Events for December
17th
04:00 PM - 08:00 PM
GW Field
18

19

20

21

22

23

24
Events for December
17th
No Events
Events for December
18th
No Events
Events for December
19th
No Events
Events for December
20th
No Events
Events for December
21st
No Events
Events for December
22nd
No Events
Events for December
23rd
No Events
25

26

27

28

29

30

31
Events for December
24th
No Events
Events for December
25th
No Events
Events for December
26th
No Events
Events for December
27th
No Events
Events for December
28th
No Events
Events for December
29th
No Events
Events for December
30th
No Events
1

2

3

4

5

6

7