By Robert Balajadia
The ND Royals appeared to be on their way to a close 1-0 victory over the Academy Cougars until freshman forward Aubi Pangindian cut through the Royals defense and got a great shot over Royals goalie Kristi Stone to tie the game at 1-1. With neither team able to get another goal in the extra time the game ended in a tie. The Royals are now 4-1-1 while the Cougars go to 5-1-1.
"We were struggling to get that goal to equalize the game. Morgan Quinley, out left mid, then dribbled the ball from the sideline, crossed it in and I was there. I tried to touch it away from the defense and just took a shot," said Pangindian about her late goal.
ND had a goal taken away from them in the second half while holding a 1-0 lead. Sophomore forward Paris Blas got open for the second time in the game and sent the ball right over Cougars goalie Mya Sanchez. The side judge held the offsides flag up which took away Blas' goal giving the Cougars defense a wave of momentum.
"It's soccer, so it happens. I can't really do anything. We're going to keep pushing as a team because we know we can win," said Blas on the call.
The Royals shook off a slow start in the second half as Blas broke free for a one-on-one with Cougars' Sanchez, kicking the ball to the left corner of the goal putting the Royals up 1-0.
Royals' Destiny Castro has been a terror all season but was forced to play on both sides of the ball with the constant pressure kept up by the Cougars. Castro often found herself taking shots from a deep distance and rarely found room to get free.
"We knew that this team wasn't going to be easy. Knowing that we played our hardest really counted. It doesn't matter if we win or lose as long as we play our best as a team," said Pangindian on the time.
Cougars goalie was under fire in the first half having to make diving saves while coming up with big blocks. The pace did not slow down in the second half as Blas, Castro, and Alahas Gumataotao were relentless in their attack.
Academy's Mia Santos also had a tough time getting good looks taking shots from deep and forward Gemilie Ilao had to jump through multiple Royal defenders to get a decent look, but Stone was quick to parry all of Academy's attempts before letting Pangindian's goal through.
After going 4-0 through the first half of the season, the Royals are now winless through two games and have a tough game against the top seeded Southern Dolphins this Wednesday.
When asked where do the Royals go from here, Blas responded saying, "We learn from every game. We're going to keep doing better. We're just going to have to learn from our mistakes and we'll build off that."
PHOTO GALLERY:

Foody's 5 Fun Facts
Harvest Eagle Trinity Terlaje
DID U KNOW?
FD senior Matt Fegurgur first dunked a basketball in his freshman year when he was 6'4″. The now 6'9″ center looks to dominate high school hoops.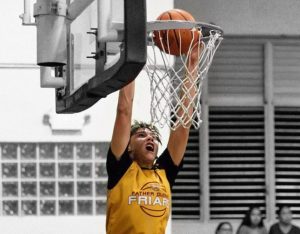 COMING SOON …
– Rizin 21: Aguon and Martinez
– FIBA Asia Cup: Guam vs. New Zealand, Feb 23
– Zach and Larry Return to Guam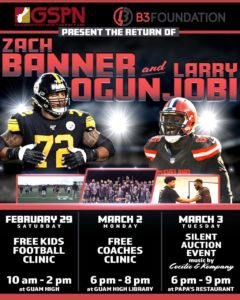 Brawl MMA March 13
QUICK HITS
190 runners took part in the 48th Hafa Marathon (half marathon).
Here are the top 5 finishers:
Ryan Matienzzo 1:13:17
Kris Lawrence 1:24:12
Taiga Sato 1:25:05
Chris Rasmussen 1:26:48
Carlos Leon Guerrero 1:28:46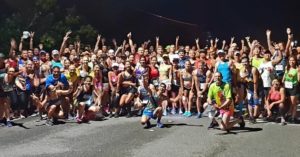 —————————————————-
Guam flags were waving in Clearwater, Florida in support of Bubba Nickles and Team USA in their Pre Olympics Softball Tour.