By Derek Mandell
Editor's note: The following is a preview of the 2014 IIAAG cross country season.
At the end of their dominant 2013 IIAAG cross country season, the JFK Islanders successfully claimed both boys and girls championship titles by more than 30 points. Led by John Aquino IV and Michael Murphy with a 1-2 finish, the Islanders took four out of the top 10 spots to secure the boys' team title. Guam High's Emma Martin placed first overall in the girls division, but JFK had four runners in the top 10: Keiha Yoo, Jadine Mika Rosario, Maria Ollet and Pilar Righetti.
However, 2014 may turn into an interesting battle, at least on the boys side. Out of the top 10 individual boys, only four are eligible to compete this season. Aquino, Rey John Flores (JFK), Mark Yoshida (Okkodo), Rainier Porras (Southern) and Sydney Talledo (Southern) all graduated this past spring, while Tyler Thorne (Guam High) has relocated to Washington state.
JFK's Murphy and incoming sophomores, Karl Almoite (JFK) and Wayne Owen (Guam High) are the top returnees from the 2013 All Island. They will need the help of teammates to step up this season. Arthur Owen, older brother of Wayne, had a good track season and could step up this year in cross country. However, both JFK and Guam High have proven programs in place and should not have any trouble replacing top runners.
The Sanchez Sharks shocked the league by finishing third overall last year and may have their entire top five runners returning. During this past track season, Sanchez twins Aaron and Anthony Castro broke into the top tier of the league and may surprise this year.
Southern was second in the team standings last year, but lost their two top runners in Porras and Talledo. The Dolphins still have their core runners, led by Albert Linder, ready fill the voids.
The lady Islanders will not have Rosario this season, but may end up being even stronger than last year. Multi-sport standout and high school 800m record holder Alison Bowman will suit up for the Islanders along with another top runner, Genina Criss. Bowman played volleyball last year but is an exceptional talent in running and will battle with Criss for the top spot. Criss was a member of the Guam track and field team that competed in the 2014 Oceania Championships this summer and was also on the Guam national triathlon team at the Pacific Island Triathlon Championships on Guam. JFK is also deep in quality with returnees Yoo (3rd overall in 2013), Ollet (6th overall in 2013), Righetti (9th overall in 2013), Loraine Milan (4th in the 3000m during track) and Kaitlyn Calma (4th in the 800m during track).
GW's Kianni Aguillard was second overall and her team finished 3rd in 2013. Aguillard was a freshman last year and should return, but the Geckos will lose key runner Jeashalyn Fejeran. Another freshman last year, Alette McGuire of Guam High, finished fourth overall last year to help her team to second place. Although Guam High lost defending champion Martin to graduation, under the helm of coaching legend Joe Taitano, the Panthers always seem to end up in contention by the All Island meet. Harvest's Domini Prudente is another returning All Island runner.
2013 Team Results
Boys
1- JFK
2- Southern
3- Sanchez
Girls
1- JFK
2- Guam High
3- GW
2013 Top Ten Individuals (All-Island Team)
Boys
John Aquino IV (JFK) 16:32
Michael Murphy (JFK) 17:51
Mark Yoshida (Okkodo) 18:04
Tyler Thorne (Guam High) 18:14
Rey John Flores (JFK) 18:19
Rainier Porras (Southern) 18:26
Sydney Talledo (Southern) 18:31
Wayne Owen (Guam High) 18:35
Karl Almoite (JFK) 18:39
John Garcia (Sanchez) 18:44
Girls
Emma Martin (Guam High) 21:44
Kianni Aguillard (GW) 22:14
Keiha Yoo (JFK) 22:27
Alette McGuire (Guam High) 22:34
Jadine "Mika" Rosario (JFK) 22:37
Maria Ollet (JFK) 22:41
Jeashalyn Fejeran (GW) 22:42
Nikki Del Castillo (Okkodo) 22:46
Pilar Righetti (JFK) 22:52
Domini Prudente (Harvest) 22:56

Foody's 5 Fun Facts
Sanchez QB Jayton Penaflor
DID U KNOW?
Kein Artero has a list of who's who of Artero uncles who've starred in Guam's gridiron: Andre Artero UOG Tritons & Hals Angels OL, Bubba Artero UOG Tritons & Hals Angels OL, Kenny Artero SSHS DB/Baseball Pitcher, Jesse Sablan FD & Hals Angels FB, Roland San Nicolas FD & Hals Angels OL, Chuck Ada SSHS & Hals Angels DB,  Ed "Rock" Artero SSHS & Hals Angels MLB, "Wild" Bill Ada FD & Hals Angels ML, Jared Ada FD & Hals Angels WR/Utility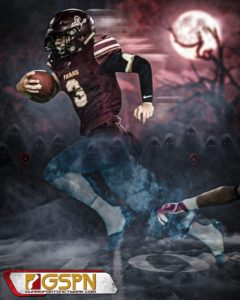 COMING SOON …
– 24th Marianas Fishing Derby
– NFL Week 3: Steelers at 49ers
– Jon Tuck's Bellator debut CANCELLED
QUICK HITS
Dana Holmes is the new UOG men's head basketball coach. In the last two years, he was a coach at FBLG Middle School and most recently a PE teacher at GW.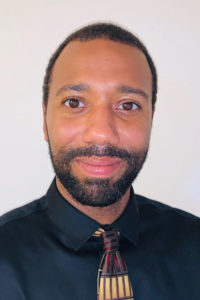 —————————————————-
Pro triathlete Mieko Carey finished third in XTERRA Japan on Sunday in a time of 3:43:02. Her career was on hiatus for a couple of years raising her twin children. It's safe to say the 40-year-old is back in top form. Congratulations Mieko san!