[useful_banner_manager_banner_rotation banners=9,17 interval=8 width=120 height=600 orderby=rand]
By Robert Balajadia
The Southern Dolphins are surging into the final stretch of the regular season after defeating the Academy Cougars 15-5 Saturday morning at the Southern softball field.
Four different Dolphins managed to get home runs in the game in Alexia Aguiero, Brielle Meno, Jasmine Balajadia, and two from Tamisha Fejeran.
After going down 8-2 through three innings, the Academy Cougars put the Dolphins on edge after a series of well played at bats for the Cougars.
Cougars' Kiersten Pangelinan stole a run on off an error. Cougars Ashley Borja got on base and managed to steal second which would set up a great run. Academy then got a big hit from Saij Duenas who hit an in-the-park home run where the Cougars picked up three runs to cut the lead 8-5.
The Dolphins responded like they have all season and stormed back in the bottom of the fourth inning with a 2RBI double from Dariana Lujan to extend the lead 10-5. Then pitcher Elyze Pacaigue got into the action bringing Lujan home with an RBI single.
Jasmine Balajadia then put the Cougars away with a 2RBI home run off Cougars pitcher Meagan Maratita to go up 13-5.
An inning later, Dolphins' Tamisha Fejeran slammed a two-run homer to go up 15-5 ending all action.
The Dolphins now improve to 11-0 and still have possible make-up games before the season officially ends.
The Cougars celebrated their senior day as they awarded their seniors with custom made pillows with their player number on each.
PHOTO GALLERY:

National Guard Athletes
Scott Eclavea
Scott Eclavea is a jiu-jitsu black belt and an accomplished MMA fighter. The Guard has given him an outlet in combatives to display his martial art skills, where he's become a head instructor for that program. Eclavea has served since coming out of high school and the Guard has only changed his life for the better.
COMING SOON …
LIVE FOOTBALL ON GSPN
FD vs. JFK (Saturday 7 pm)
GSPN Preseason Basketball Tournament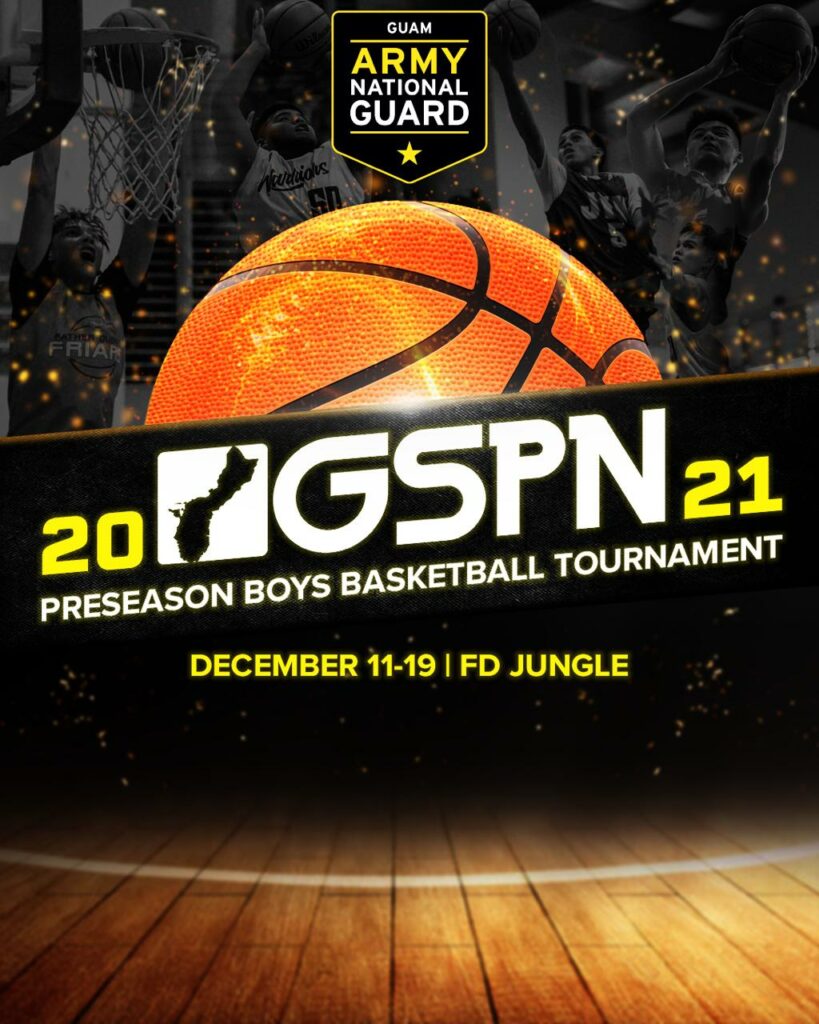 QUICK HITS
Pat Taitano and Rich Abiador, teammates on the 1995 SPG volleyball team, have led their high school girls volleyball teams to the Washington State Championships in Yakima, Wa.
Taitano coaches Mt. Rainier High while Abiador leads North Creek High.
There for support is Dr. Mark Perez, a health professor at Central Washington University and a former UOG volleyball player.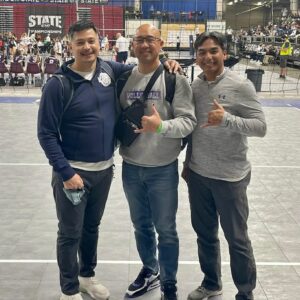 ——————————————–
Guam has recently lost two former star athletes.
– former national volleyball player Larry Gamboa
– former GW Geckos running back Joe 'Pit Bull' Leon Guerrero
May they both rest in peace.