[useful_banner_manager_banner_rotation banners=49 interval=5 width=120 height=600 orderby=rand]
By Asha Marie Robles
The chants from both teams were earsplitting as the GW Geckos had only one more point to win their semifinal game and advance into the championships, which they did. The Geckos defeated the ND Royals 26-24, 15-25, 25-23, 25-22 Tuesday night at their home gym in Mangilao. The Geckos secured the win after a Royals' hitter overshot her spike, ending the fourth set at 25-22.
Gecko's head coach Bobbi Quinata couldn't help but laugh out the words, "Third times a charm", as the Geckos beat the Royals in both regular season's matches. "The girls performed well tonight. We are still preparing mentally for the championship, but for tonight's game we took it one step at a time", she added.
The Geckos and Royals went head-to-head in the beginning of the first set. It wasn't until a Royals' error at 12-12 would spark the Geckos and give them the lead. Samantha Quinata then added four points pushing the Geckos up 16-12.
The Royals had a few great fast kills by Destiny Castro and seemed to be catching up to the Geckos at 19-17. However, with a speedy kill that went through Royals' blockers by Geckos' Samyra Duenas, the Royals couldn't take the lead.
With the ending of the first set tied at 24-24, a kill by Sia Duenas would once again give the Geckos' the lead and with just a point left to win, a mistake by the Royals secured it.
"It felt good to win the opening set. I had to do something to pick my team up and to keep them going so im really happy with that," said Sia Duenas on how she felt about contributing to their win during the first set.
The second set seemed to be a completely different game as the Royals outshined the Geckos, defeating them 25-15.
Sia Duenas stated, "Losing the second set was hard but we already knew the reason why we lost it. We lacked communication during that set but we told each other that we can win this and that we will win this match, so we did it".
The Royals started off strong as setter Paris Blas banked in five points out of her six serves, leading her team with a 5-0 opener.
The Geckos continued to struggle behind serves from Royals' Muñeka Taisipic who added five serves, three that were aces. The Geckos closest trail was at 16-13 but with a kill by Taisipic, the Royals continued to dominate throughout the set.
Coming out fierce for the Royals during the second set was Castro as she led her team in kills, two of which ended the set at 25-15.
After losing the second set, the Geckos were back in the game as they beat the Royals in the third set 25-23.
Head coach Quinata's words of inspiration during the short intermission seemed to work. "I told the girls that they were only two sets away from the championship game, then it came down to points in the fourth set so it was really up to whoever wanted it more and they took it", she stated.
Though the Royals took a 4-0 lead in the beginning behind Taisipic's killer serves, the Geckos bounced right back after Sia Duneas banked in five of her serves. Leading 5-4, Royals' Castro would slam one down to get the score at 5-5.
The Royals' once again played catch up behind three back-to-back kills by Taisipic and tied the game at 11-11. From there, points would be handed back and forth between teams until the very end. Tied at 23-23, a mistake by the Royals would help give the Geckos a one-point lead. Needing only a single point left to end the set, Sia Duenas slammed down a hard kill to once again secure the win.
The fourth and final set of the evening looked much like the third as the Royals' once again started off extremely strong, however could not capitalize on plays after trailing 14-13. Once the Geckos took the lead, it was a game of who wanted it more. The Geckos took it 25-22 behind teamwork, great passing, and fast hitting.
"Team wise, I think we did really good. We did have some downfalls, but we didn't let that get to us and knew how to pick each other back up," says Sia Duenas who led her team in kills.
Geckos' head coach Quinata says that her girls just need to remember one thing in order to win the championship game, the F word. "They just have to focus. That's how you win", she said.
The championship match starting lineup for the Geckos include Samantha Quinata, Sia Duenas, Samyra Duenas, Jasmine Almoguera, Colleen Quinata, Kayana Leon Guerrero, and libero Ana Aguon.
Other Game
Cougars def. Dolphins 26-24, 25-16, 26-24
PHOTO GALLERY BROUGHT TO YOU BY:

GPS Sports Calendar
SU

MO

TU

WE

TH

FR

SA
29

30

31

1

2

3

4
Events for April
1st
No Events
Events for April
2nd
No Events
Events for April
3rd
No Events
Events for April
4th
No Events
5

6

7

8

9

10

11
Events for April
5th
No Events
Events for April
6th
No Events
Events for April
7th
No Events
Events for April
8th
No Events
Events for April
9th
No Events
Events for April
10th
No Events
Events for April
11th
No Events
12

13

14

15

16

17

18
Events for April
12th
No Events
Events for April
13th
No Events
Events for April
14th
No Events
Events for April
15th
No Events
Events for April
16th
No Events
Events for April
17th
No Events
Events for April
18th
No Events
19

20

21

22

23

24

25
Events for April
19th
No Events
Events for April
20th
No Events
Events for April
21st
No Events
Events for April
22nd
No Events
Events for April
23rd
No Events
Events for April
24th
No Events
Events for April
25th
No Events
26

27

28

29

30

1

2
Events for April
26th
No Events
Events for April
27th
No Events
Events for April
28th
No Events
Events for April
29th
No Events
Events for April
30th
No Events
Foody's 5 Fun Facts
Quarantine Edition
DID U KNOW?
In 1981, The GW student body voted to keep the Warriors mascot, however, the administration overruled the vote and went with the Geckos instead. This photo is of the 1977 GW Warriors football team. It was then that both GW and JFK had two football teams.
COMING SOON …
ALL SPORTING EVENTS HALTED DUE TO THE CORONAVIRUS ISSUE
QUICK HITS
Lani Chargualaf and Derek Horton won the 2020 Guam MTB National Championship.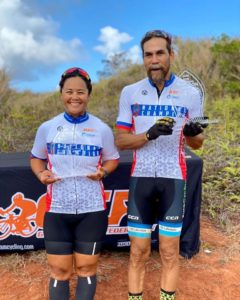 —————————————————-
The Benavente Roadrunners defended their Sugar and Spice Middle School Girls Soccer Festival title with a 2-1 win over the Oceanview Knights.