By Frank Whitman
The Marianas Variety Guam and Guam Sports Network have partnered to bring GSPN's local sports coverage to the pages of the Marianas Variety. On Friday, the Variety begins offering GSPN
daily coverage of the range of local sports events, personalities and issues.
The partnership permits Variety readers to tap into the 25 years of sports-journalism experience of Patrick Lujan, GSPN owner and executive manager. GSPN also has a staff of a dozen writers and photographers covering local sports on a daily basis.
"We pride ourselves on our coverage of local news, and sports is an important part of that," said Amier Younis, publisher of the Marianas Variety Guam. "We know readers have appreciated our sports pages, and with the addition of the stories generated by GSPN's group of sports journalists, we'll be able to offer even more extensive coverage."
GSPN was started in November 2011 and includes contributors with a variety of backgrounds and interests covering virtually all Guam sports. They include sports director Robert Balajadia; writers Jesse Pinkston, Michael Cruz, Jeff Ochavilla, Mike Nauta Jr., Derek Mandell, Asha Robles and Jose Terlaje; and photographers Jesse Castro, Joey Blas, Jose Perez, Rocky Anciano and Andre Gadia.
"It's an exciting partnership that will expand GSPN's audience with Marianas Variety," said Lujan. "Our vision is to provide our hardworking Guam athletes the recognition they deserve and the Variety only enhances our vision. Amier and I understand the importance our media outlets have in our community and we're glad to share that passion through the Variety."

Foody's 5 Fun Facts
NFL Fan Edition: Sherwin Paet
DID U KNOW?
Frank 'The Crank' Camacho was a competitive youth golfer in Saipan with dreams of making it to the PGA.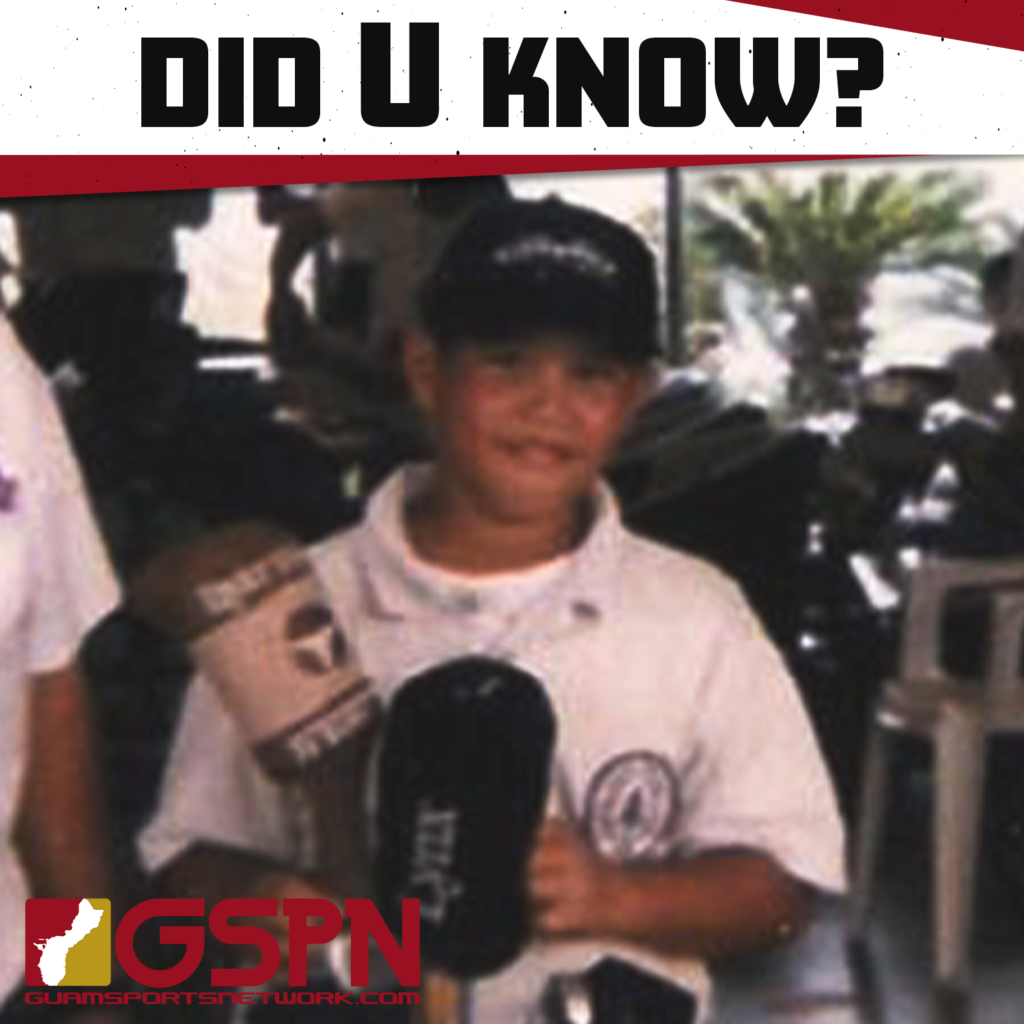 COMING SOON …
ALL SPORTING EVENTS HALTED DUE TO THE CORONAVIRUS ISSUE
QUICK HITS
Brazilian Jiu-jitsu gains another CHamoru black belt.
Johnny-James Lujan earned the honor in Colorado from Professor Tom Lynn, who is also a former US Olympian in taekwondo.
Lujan is the son of Johnny Lujan formerly of Mongmong and Janille Jamero Lujan formerly of Sinajana.