By Robert Balajadia
[useful_banner_manager_banner_rotation banners=39,40,42,43,44 interval=5 width=300 height=300 orderby=rand]
If it wasn't apparent that Guam was only interested in gold, then Tuesday's dominant display winning five of six gold medal games to end the 2014 Micro Games made it loud and clear.
Title Tuesday results
Men's Baseball – Guam 14, CNMI -6 (GOLD)
Women's Volleyball – Guam def. Yap 25-14, 25-15, 25-16 (GOLD)
Women's Basketball – Guam 77, RMI 31 (GOLD)
Men's Volleyball – Guam def. Pohnpei – 25-21, 25-17, 18-25, 25-15 (GOLD)
Men's Basketball – Guam 88-50 (GOLD)
Women's softball – RMI 13, Guam 4 (SILVER)
Men's Doubles Table Tennis – (BRONZE)
Guam Sieges Second Inning Against Rival CNMI 
"Da-duh-da-duh-da-da-da-duh-da-duh-da," was the only thing you could hear from the dugout of Team Guam all game long as they piled on the runs against the rival team CNMI beating them in convincing fashion.
Guam had lost to CNMI in the semis forcing them to play Palau the same evening where they escaped the clutches of bronze to upend CNMI in the gold medal game.
Starting pitcher John Pangelinan went the entire nine innings and Jared Palomo hit a home run as Guam relished in the gold glory winning the coveted Micro Games hardware that has evaded them for 12 long years.
The team took off in the second inning forcing CNMI to cycle through three different pitchers scoring the first run after bunts allowed Shon Muna Jr. and TJ Sarmiento to get on base. John Salas brought in the first and Ryan Martinez followed a later putting Guam up 3-0.
Matt Muna almost made the play of the baseball series with the bases loaded. Muna slammed a shot deep left and it appeared to be on its way out of the park but the outfielder made a play on the ball as it dropped just feet inside the fence. A run did manage to score to go up 5-0.
CNMI got two runs in during the bottom of the second, but Guam responded right after getting all the runs back in the top of the third.
Muna Jr. brought in Martinez and Muna Jr. caught CNMI sleeping making a dart to third base stealing it seamlessly leaving the infield staring at each other while men from Guam all stood up from the dugout getting ecstatic.
BJ Balajadia brought in Muna Jr. with a single and Balajadia was brought in a bat later from Rico Castro to go up 8-2 capturing all the momentum.
Palomo's home run in the eighth inning was just the icing on the cake while the guys added four more runs in the final inning to put CNMI away.
The entire team got into the action with no real standout as the guys kept rolling from the second inning on.
Women #Dominate Yap For #GOLD
Guam took their foot off the gas pedal against Yap in the preliminary rounds where Yap stole the momentum and managed to beat Guam in five sets. In the gold medal match the ladies refused to give Yap an inch never trailing for either of the three sets.
Shanniqua Mendiola led Guam to a 4-0 start in the first set which Guam eventually turned into an 18-10 route after a kill from team captain Emma Gillan-Gatewood. The Gillan sisters teamed up for the sets final points with Emma getting the 24th point via kill while Mary got the set-winning kill.
Yap battled Guam in the second set with the ladies only lead 12-11. Middle blocker Kara Guerrero then ignited a big run off a kill where Guam finished the set on a 13-5 rant to beat Yap 25-15.
The third set presented a similar situation for the first nine points, but great serving from Maria Wahl and strong play up front let Guam quickly go up 18-10.
Guam went up 24-11, but the dramatic last point had a five-point stall as Yap fought hard to stay alive. A faulty spike did Yap in as the ladies from Guam successfully defended gold.
Serving was a problem for the girls in most of the games, but nothing seemed to get in their way against Yap as they ironed out the details and successfully righted their wrongs.
The women's volleyball team were also the largest supporting crowd at all the other Team Guam venues, led by the voice of Team Guam Joneen Terlaje, and now they can celebrate within themselves until their gold doesn't shine. Which is hopefully never.
Young Women's Stars Take Over Micro Games Basketball
A gold medal game against the Micronesia's best might scare some young players though the women's basketball stars showed no signs of any nerves blowing out every team they went up against including RMI in the gold medal game beating them 77-31.
Guam went up 18-9 in the first quarter after Alina Bonto and Destiny Castro took on their usually scoring duties. Guam then stretched that lead 29-11 by the second quarter eventually rolling into halftime 37-14 after the team displayed their dangerous scoring.
Bonto finished with 23 points while Castro finished with 16.
A lot of Guam's basketball veterans decided not to make the trip to compete in the 2014 Micro Games allowing the young girls to fill the roster. The young girls have been eager to show the fans on Guam, the people and teams of Pohnpei, and most especially the veterans back home that they are on the national team to stay.
This was also the national team head coaching debut for Eddie Pelkey who made as good as a debut as anyone ever could winning each game by halftime.
Men's Volleyball Play Four Sets For Gold
The streak has been snapped. Not the gold medal tear the men's volleyball team has been on, but the streak in the 2014 games where the men's team hadn't lost a set. Guam went perfect before losing the 3rd set to Pohnpei in the gold medal match, but they still closed out the game in the 4th to win gold and that's all that really matters.
There was no significant standout in the game with the complete team collectively contributing in the win, especially after dropping the 3rd set. The defense got a big lift behind libero Kylon Eckert and the men shook off the 3rd set by owning the 4th.
Pohnpei came out strong to avoid elimination on their home floor in the 3rd set getting a kill to go up 14-7 putting the men in an unusual situation. Pohnpei's 18-10 lead wasn't safe as Guam's best put together six straight points to get within 18-16. Pohnpei regrouped to close out the set snapping the unbeaten set-streak.
Quintanilla, Balajadia, and Anthony "Hulk Smash" Crisostomo were dead set on putting Pohnpei away going up 9-5 after another of Crisotomo's signature slams.
Mailloux put Guam up 14-8 after clearing the decks with a shot of disaster and Quintanilla put Guam up 18-10 where the men closed out the game winning set.
Team captain PJ Quintanilla separated a close margin in the first set while grabbing kills for Guam's 13th and 15th point to Pohnpei's 12. TJ Balajadia then took over from the 20th point on to help Guam take the set 25-21.
Guam's Christian Mailloux had his best set of the Games cashing in multiple kills through out the 2nd set which kept the guys up against Pohnpei as the home town team proved tough. Mailloux, Balajadia, and Wahl all played a part in closing out the set with Balajadia getting an ace to go up 25-17.
The gold hair for the men was a reminder of why they were playing and now they have a piece of lasting hardware to remind them of what they were able to do in front of a packed Pohnpeian crowd.
Tradition Well Alive For Men's Basketball
The lasting tradition of wining gold every single Mirco Games was something that weighed heavy on men's basketball head coach EJ Calvo's mind and even the veteran to the sport that helped Guam achieve it as a player had to let out a giant sigh of relief at games end after crushing RMI 88-60 to win his first gold medal as their head coach.
"Keeping the tradition alive," is what Calvo said before taking a snapshot of the team and Guam flag in the background.
Veteran Jin Han celebrated his 6th gold medal after playing 20 years of basketball for Guam and the team celebrated it by lifting the longtime basketball icon over their shoulders after the win.
Keeping the tradition alive went through an RMI team who gave the men a tough battle through the first quarter.
Guam opened the second quarter on a 11-4 run to go up 34-19 after buckets in the paint from Will Stinnett and Seve Susuico. Then Guam closed the quarter on a 12-5 run to go up 46-32 at the half.
Han gave Guam their largest lead of the game hitting a three to open up the third quarter and a layup by Joe Blas a play later got Guam another 20-point lead, a lead which they've had on every team in the Micro Games.
Guam only allowed 10 points in the 4th quarter with the subs getting the bulk of the minutes letting the tournament know how strong the bench of Guam is.
Stinnett finished with 19 points while Blas finished with 18 to lead Guam. The pair of players have been Guam's offensive stars during the games with both men having the ability to score from any where on the court at any given angle.
Calvo's first Micro Games was a success and the future of Guam basketball is only getting brighter with Calvo at the helm.
RMI Takes Gold Handing Guam Silver
Guam scored the first four runs in the game in the 3rd inning behind a 2-run shot from Cam Muna to left field. The inning ended with Guam up 4-0, but the RMI ladies put forth a rally no one could have predicted scoring 13 runs while completely blanking Guam.
RMI scored five of their 13 runs in the inning right after Guam went up 4-0.
The loss is tough for Guam having got silver for the second straight year. The upside for the team is their youth with less than a handful of veterans on the roster.
Guam's softball appears to be in good gloves for future outings with the youth soaking up all the experience of playing their first games.
Table Tennis Grab Men's Bronze
The table tennis team of only four players managed to grab medals for Guam in both the team and men's doubles event.
Fan favorite Arman Burgos made it to the quarterfinals and even was able to exchange shirts with one of the stars from the Palau team. The exchanging of shirts was a small gesture to let Burgos know he has fans from other islands.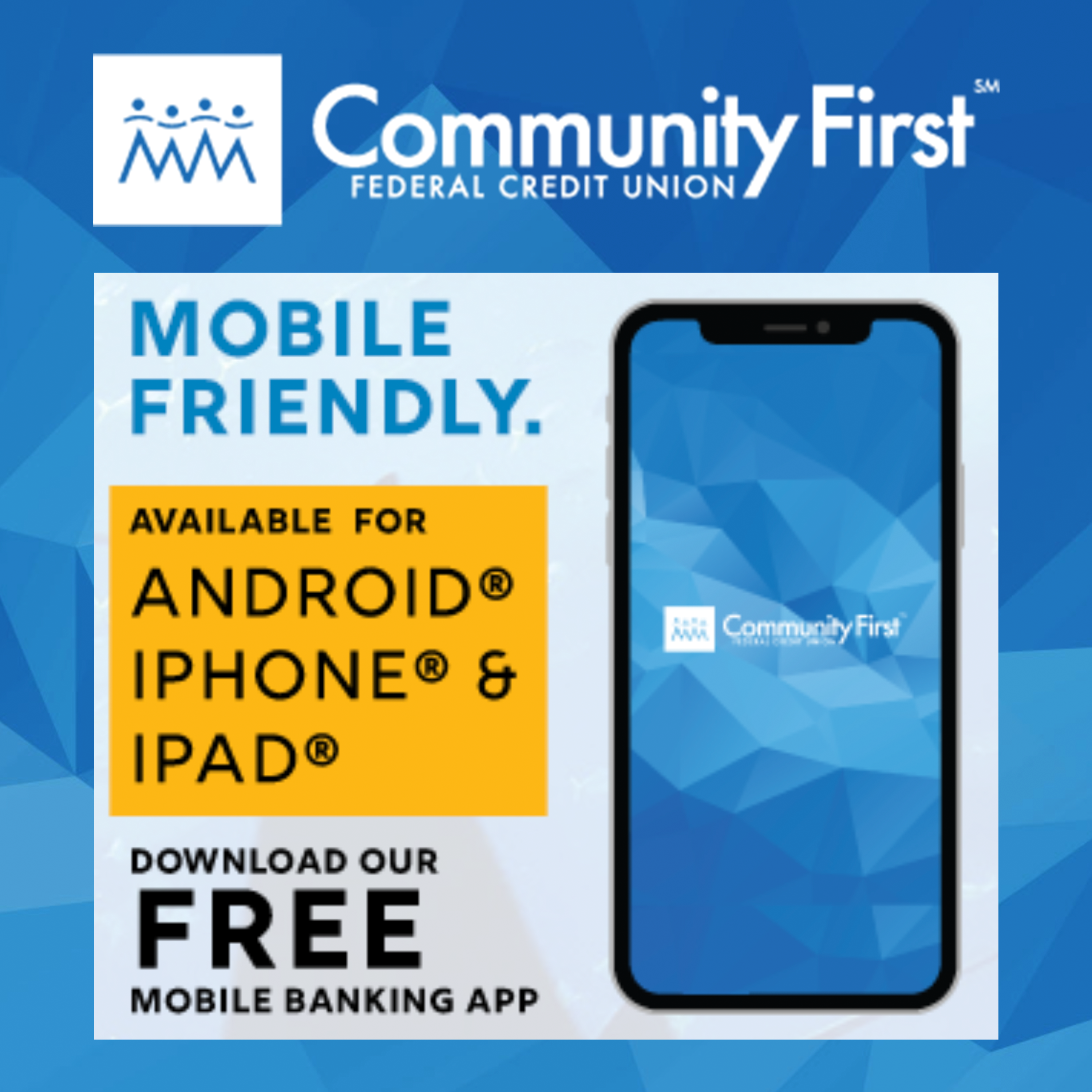 GPS Sports Calendar
SU

MO

TU

WE

TH

FR

SA
Events for November
1st
04:30 PM - 06:00 PM
Various
05:30 PM - 09:00 PM
Various
05:30 PM - 08:30 PM
Okkodo
Events for December
2nd
05:30 PM - 09:00 PM
Custom Fitness
06:00 PM - 08:00 PM
Various
Events for December
3rd
06:00 AM - 09:00 AM
Angel Santos Park
09:00 AM - 04:30 PM
UOG Field
09:00 PM - 12:00 PM
MOA Arena
Events for December
3rd
No Events
Events for December
5th
04:00 PM - 06:00 PM
Various
05:30 PM - 09:00 PM
Various
06:30 PM - 09:00 PM
UOG Calvo Field House
Events for December
6th
05:30 PM - 08:30 PM
GW Field
06:00 PM - 08:00 PM
Various
Events for December
7th
Events for December
7th
No Events
Events for December
9th
04:30 PM - 06:00 PM
Two Lovers Road
04:30 PM - 08:00 PM
GW Field
05:30 PM - 09:00 PM
TBA
Events for December
10th
06:00 AM - 08:00 AM
Umatac
09:00 AM - 12:00 PM
GW Field
12:00 PM - 05:00 PM
Okkodo
Events for December
11th
06:30 AM - 09:00 PM
Skinner's Plaza, Hagatna
Events for December
12th
04:00 PM - 06:00 PM
Various
05:30 PM - 09:00 PM
TBA
Events for December
13th
04:00 PM - 09:00 PM
Guam High
04:30 PM - 06:30 PM
Academy
05:30 PM - 09:00 PM
Various
Events for December
14th
04:00 PM - 06:00 PM
Various
05:30 PM - 08:30 PM
GW Field
Events for December
14th
No Events
Events for December
15th
No Events
Events for December
17th
04:00 PM - 08:00 PM
GW Field
18

19

20

21

22

23

24
Events for December
17th
No Events
Events for December
18th
No Events
Events for December
19th
No Events
Events for December
20th
No Events
Events for December
21st
No Events
Events for December
22nd
No Events
Events for December
23rd
No Events
25

26

27

28

29

30

31
Events for December
24th
No Events
Events for December
25th
No Events
Events for December
26th
No Events
Events for December
27th
No Events
Events for December
28th
No Events
Events for December
29th
No Events
Events for December
30th
No Events
1

2

3

4

5

6

7
QUICK HITS
After suffering a TKO loss on One 154, Brandon Vera left his gloves in the cage, symbolizing the end of his MMA career. Happy retirement Brandon!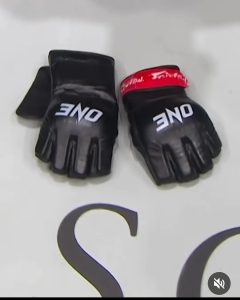 ———————————————–
The Guahan Junior Barbarians represented Guam well in Singapore. The girls U18 took first place in their division in the 13th Centaurs International Youth Rugby Tournament while the boys captured second place playing ironman rugby with no subs.