[useful_banner_manager_banner_rotation banners=36 interval=8 width=120 height=600 orderby=rand]
By Patrick Lujan
After 20 years of neglect and zero maintenance, the George Washington High School track is finally getting a facelift.
Modernized to the rubber track in 1994 for the 3rd Micronesian Games in March of that year, the lack of maintenance and policing had the track deteriorate quickly – resulting in poor conditions for over a decade now.
"As you know, work has began on replacing the GW track," said GW Athletic Director and IIAAG President Marty Boudreau. "Replacement of the track has been sought for years by GW."
Now there is relief as the Guam Department of Education has come up with some capital to redo the track to the tune of $350,000 in local funds, according to GDOE Deputy Superintendent Rob Malay.
Malay said the scope of work will include two layers (inner and top layers) of the track that should be completed before the first day of school on Aug. 18.
"When funding becomes available we intend to include fixing the lights, seating and fencing," Malay added.
"Replacement of the track will benefit both GW and the community," Boudreau said. "The GW track team will now have a proper track surface to train. The GW track is used daily by the community for exercise."
Boudreau added that this time around, restrictions will have to be placed and inforced.
"With the completion of the track, restrictions will have to be put in place to protect the track surface. The use of bicycles and other wheeled vehicles will be prohibited. The track will also have to be protected during GW sporting events, as well as the Relay for Life.  Hopefully all the users of the GW track will assist in helping GW maintain the track, so that we all can benefit from a good track for years to come."
Note: According to Sen. Ben Pangelinan budget analyst Selina Salas, Sen. Pangelinan included this provision in his substitute Budget Act for FY14 (Section 16, Chapter II, Part I, PL 32-068).

Foody's Fun Facts
Favorites From Year 2
COMING SOON …
FRIDAY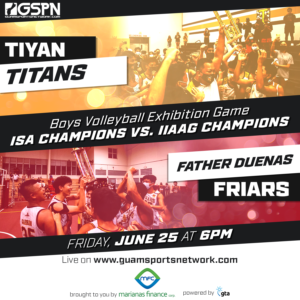 UFC Fight
July 25: Trevin Jones vs. Tony Kelley
QUICK HITS
The Guam Legislature recently paid homage to Michael Reidy, who passed away stateside in March. Reidy was instrumental in getting Guam into the Olympics in 1988 as well as a founding father of the island's paddling community.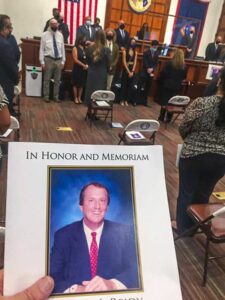 ——————————————————–
Nadine Del Carmen graduated from Santa Clara University on June 11. She was named captain of the Santa Clara women's tennis team in her senior year and she will be attending Georgetown University in the fall to pursue her masters and will be playing for the Hoyas women's tennis team.