[useful_banner_manager_banner_rotation banners=55 interval=5 width=200 height=200 orderby=rand]
By Michael Cruz
The 3rd Annual GSPN High School Cup standings was finalized to determine the best all-around athletic program in the IIAGG for the 2014-2015 season. The cup counts football, cross-country, golf, volleyball, soccer, basketball, baseball, wrestling, softball, tennis, rugby, track & field, and paddling (not counted was flag rugby or junior varsity sports).
The point system is as follows 5 points for All Island Champions and 1 point per playoff victory.
1st Quarter Results
Football- GW 7, FD 2, OH 2, JFK 1
Boys Cross Country- JFK 5
Girls Cross Country- JFK 5
Boys Golf- STA 5
Girls Golf- STA 5
Girls Volleyball- GW 8, AOLG 2, ND 2, SH 1
2nd Quarter Results
Girls Basketball- SH 8, OH 2, JFK 2, AOLG 1
Baseball- SH 8, GW 2, FD 2, OH 1
Boys Wrestling- SS 5
Girls Wrestling- SS 5
Boys Soccer- JFK 8, HCA 2, FD 2, GW 1
Standings after 2nd Quarter
1st Place: JFK 21 points. The Islanders claim the boys soccer title. The girls basketball team also won the 3rd place game.
2nd Place: GW 18 points. The Geckos finish as baseball runner-up. They also won a playoff game in boys soccer.
3rd Place: SHS 17. Dolphins did it again repeating as champions in girls basketball and baseball.
4th Place: SS 10 points, STA 10 points. The dynasty continues for Simon Sanchez wrestling, as both boys and girls repeat as champions.
5th Place: FD 6 points. The Friars win 3rd place game in baseball and boys soccer.
6th Place: OH 5 points. The Bulldogs make girls championship game. Baseball team also picked up a playoff win.
7th Place: AOLG 3 points. The cougars pick up one point with a playoff win.
8th Place: HCA and ND 2 points. Eagles finish as boys soccer runner up.

Foody's 5 Fun Facts
NFL Fan Edition: Sherwin Paet
DID U KNOW?
Frank 'The Crank' Camacho was a competitive youth golfer in Saipan with dreams of making it to the PGA.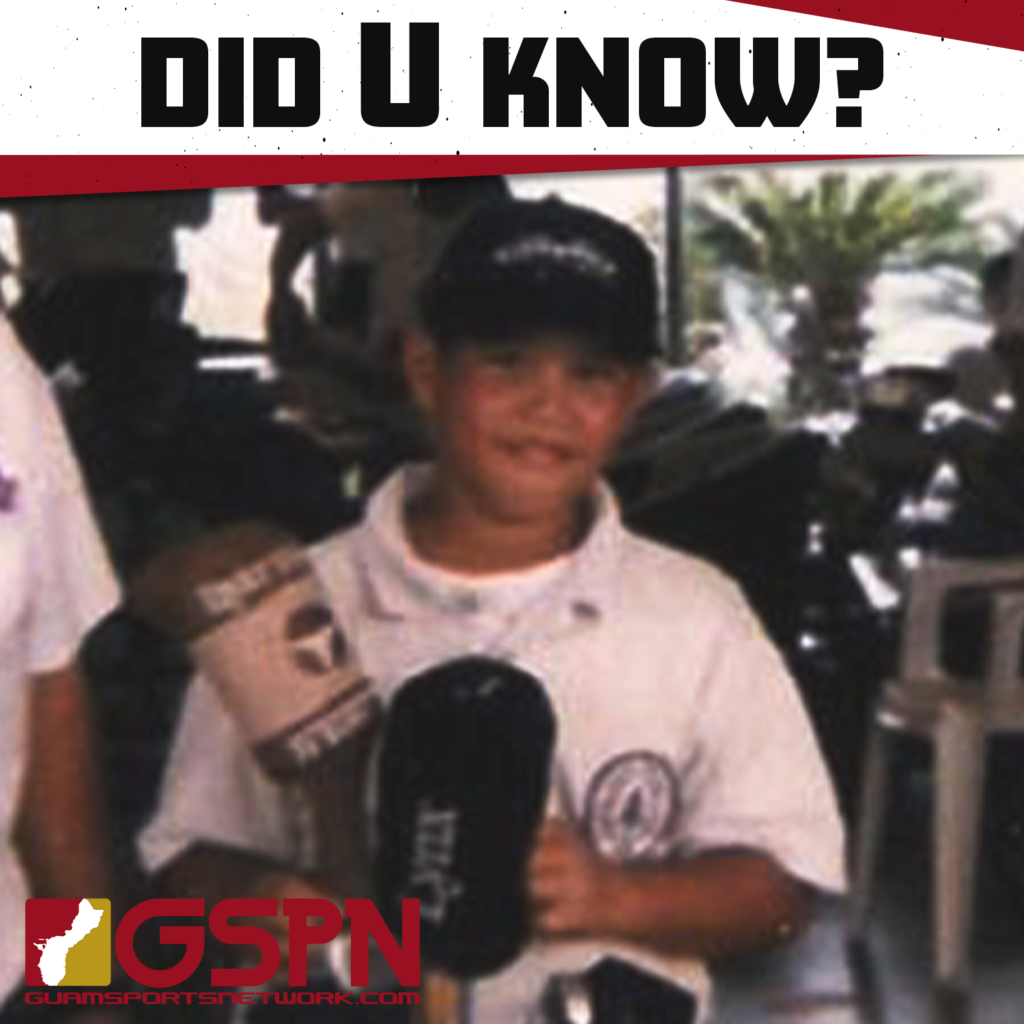 COMING SOON …
ALL SPORTING EVENTS HALTED DUE TO THE CORONAVIRUS ISSUE
QUICK HITS
Brazilian Jiu-jitsu gains another CHamoru black belt.
Johnny-James Lujan earned the honor in Colorado from Professor Tom Lynn, who is also a former US Olympian in taekwondo.
Lujan is the son of Johnny Lujan formerly of Mongmong and Janille Jamero Lujan formerly of Sinajana.