By Derek Mandell
Green, gold and gold medals.
The John F. Kennedy Islanders swept the 2014 IIAAG All Island track and field championships by winning both boys and girls team titles Friday evening at Leo Palace.
The JFK girls successfully defended their championship in dominating fashion by earning 211 total team points. The Guam High Panthers were over 100 points behind with 93 points and the Okkodo Bulldogs earned their first ever girls team trophy in track and field with 78 points.
"I'm really proud of my team and am proud of everyone in it," said JFK sophomore Regine Tugade, a member of last year's championship team. "I had a lot of confidence that we would take the championship again."
Tugade was a key component in JFK's victory by winning three individual events: 200m (26.34), long jump (4.71m), and triple jump (10.57m). Tugade stated that their team built confidence throughout the season and knew that if they worked hard that the championship would be theirs again.
"I didn't do as good as I wanted to (in my performances), but I personally feel like I still did good with three gold medals and know I tried my best," added Tugade.
The Islanders' boys faced a more difficult challenge between the defending champion Panthers, but ultimately pulled away from their competitors and brought the title back to JFK. JFK's boys finished with 134 points while Guam High finished with 117 points for second. The GW Geckos were third with a total of 83 points.
"It's really been tough since we lost last year by a couple of points to Guam High, but it really motivated (us) to turn our routine around," said JFK senior John Aquino IV. Aquino stated that they had begun practicing earlier and working on more speed this year.
"Right now I"m happy. My team's happy, my coaches are happy and we couldn't do it without each other. It's been a really emotional state right now because of winning both boys and girls (championships). It's been awesome out there," added Aquino.
Aquino led the way for the Islanders with four gold medals by completing the middle distance sweep of the 800m (2:05.32), 1500m (4:21.01), and 3000m (9:31.72) runs, while also helping his team win the 4x400m relay (3:39.79) to end the night.
"It's not easy (winning four events). It really hurts, but it's my last year and I told myself that if running is really a career that I want to set for myself in life then I need to win these four events if I want to be someone in the long run. I was really motivated by my mom and my two coaches (Eladio Manansala and Jay Antonio) for helping me and giving me strength. I really want to thank a special person that couldn't be here right now. I'm really motivated; I'm ready for college right now."
Event Recaps
JFK came out of the gates strong by starting the meet with victories in the boys and girls 3000m runs. Aquino cruised through the finish line of his race in 9:31.72, ahead of Guam High's Austy Hines (10:00.85) and FD's Nathan Francis Abril (10:02.16). For the girls, JFK's Genina Criss ran well by setting a huge personal best of 11:47.84, beating Guam High's Emma Martin (12:30.48) and Taloani Atoigue (12:39.50).
In the 110m and 100m hurdles, Guam High swept both events.  Zhivoco Smith lowered his personal best to 16.35 seconds and beat JFK's Johnny Quitugua (16.40) to the line. Entering the race, only 0.05 seconds separated the two hurdlers and that distance remained the same on Friday.
"Racing against Johnny Quitugua was the best part. He made the hurdles for me," said Smith. "We pushed each other and today we both (set personal records) by far."
Smith also won the 400m in a photo finish with a time of 54.06, ahead of Okkodo's Richard Hale III (54.08) and Southern's Christian Gico (54.10).
"I thought for sure (Hale and Gico) were in front of me," said Smith when asked if he knew he had won the 400m. "That was the best race of my whole track career"
Minutes after the 400m, Smith went on to run the 300m hurdles, placing third in 43.57.
"Most of the time it's mental, but that was physical," said Smith on the difficult back-to-back. "I pushed it and did what I had to do."
Smith plans on attending college in Washington state and wants to continue to run hurdles.
"I know all the the teams brought it because every race seemed so close. I just want to congratulate everybody; I feel so accomplished. This is a good way to end my senior year," Smith added.
Guam High's Christina Francisco completed her 2014 season undefeated by taking the 100m hurdles in 17.50 seconds. Jadine Mika Rosario of JFK was second in 18.82 and Anne Kaye Alba, also of JFK, was third in 19.05. Francisco would later win the 300m hurdles by a wide margin in 50.39 seconds.
JFK's Alison Bowman also had a big night by winning the 1500m in 5:16.47, leading a JFK sweep of the event. Criss was second in 5:30.65 and Maria Ollet was third in 5:32.60. JFK's Lorraine Milan took fourth place in 5:45.90. Bowman would later win the 800m in 2:30.97, followed by Ollet in 2:37.33 and GW's Jeashalyn Fejeran in 2:37.73.
Southern's Taitague dominates the throws
Southern's Jaena Taitague won the girls discus with a throw of 23.18m. JFK's Salina Vuong was second in 22.27m and Okkodo's Amanda Cruz was third in 22.11m. Taitague also won the shot put with a throw of 8.20m. Cruz of Okkodo was second in 7.74m, followed by Vuong in 7.64m.
Sanchez's Adrian Nacino came out on top in the discus with a throw of 34.62 meters. Nacino edged Guam High's Lordan Aguon (34.19m) and Southern's Ryan Teologo (34.05m). JFK's Pedro Aquiningoc was able to defeat Nacino in the shot put with his 11.95m throw.
Walker vs Tugade
With the title of the fastest high school girl on the line, GW's Raquel Walker outleaned JFK's Tugade to come away with a win by the slimmest of margins. Walker's time of 12.83 seconds beat Tugade's 12.85 and was the fastest time run at a IIAAG meet this season. The two are the only high school girls to have run faster than 13 seconds in 2014.
Later in the evening, Tugade would come back for revenge in the 200m with a time of 26.34 to Walker's 26.39.
For the boys, FD's Stefan Taitano-Dalyrmple won convincingly with a time of 11.76 seconds, for a huge personal best (previous 11.92). GW's Alex Dunn finished second in 11.92 and Guam High's Keith Chauret was third in 11.93.
The 200m was a different story with Dunn winning in 23.65, Chauret in second  (23.84), and Guam High's Austin Cantrell in third (24.16).
GW twins win jumps
Identical twins Ethan and Eric Alegre of GW came away victorious in the jumping events. Ethan entered the All-Island meet tied for the top seed in the high jump with height of 5 feet 10 inches and Eric was ranked sixth in the long jump with 5.60m. On Friday, Ethan won with a jump of 5' 8".  Eric shocked the league by jumping an impressive distance of 6.22m in the long jump.
Record-breaking relay
JFK's girls put an exclamation point on the evening by breaking the IIAAG 4x400m relay record in the final event of the meet. The team consisted of Kaitlyn Calma, Ollet, Queenie Agtarap and Bowman, finished with a time of 4:19.78 and shattered the previous record of 4:21.60 by GW in 2011. The old record team consisted of Rhea'da Unpingco, Naomi Blaz, Sierra Daughtry, and Alexandria Daughtry.
Other winners:
– Guam High won the 4x100m relays for both boys (45.62) and girls (54.13).
– Ryan Teologo of Southern won the 300m hurdles in 42.29
– JFK's Voung won the Javelin in 28.32m, upsetting three-time defending champion Lianna Urbino of Sanchez.
– GW's Walker won the 400m in 1 minute and 1.70 seconds
– JFK's Quitugua nearly jumped 13 meters in the triple jump, with his effort of 12.98 m.
Complete results will be published as soon as available.
PHOTO GALLERY
Varsity Mens 3000 Meters
=================================================================
Name Yr Team Time Pts
—————————————————————–
1 John Aquino 12 John F. Kennedy 9:31.72 10
2 Austy Hines 12 Guam 10:00.85 8
3 Nathan Francis Abril 12 Father Duenas 10:02.16 6
4 Michael Murphy 10 John F. Kennedy 10:11.35 4
5 Arthur Owen 11 Guam 10:19.15 3
6 Wayne Owen 9 Guam 10:24.54 2
7 Rainier Porras 12 Southern 10:31.66 1
8 Karl Almoite 9 John F. Kennedy 10:43.81
9 Nicolas Delgado Okkodo 10:49.55
10 Jaden Pangelinan 12 Father Duenas 10:59.89
11 Beato Manglona John F. Kennedy 11:26.52
12 John Conducto 10 John F. Kennedy 11:28.70
Varsity Womens 3000 Meters
=================================================================
Name Yr Team Time Pts
—————————————————————–
1 Genina Criss 10 John F. Kennedy 11:47.84 10
2 Emma Martin 12 Guam 12:30.48 8
3 Taloani Atoigue 10 Guam 12:39.50 6
4 Lorraine Milan 9 John F. Kennedy 12:50.48 4
5 Nikki Del Castillo 12 Okkodo 12:53.76 3
6 Eva Laserna 9 Simon Sanchez 13:38.17 2
7 Ianthe Porras 11 Southern 13:43.62 1
8 Donita Dydasco Southern 13:57.73
9 Elayne Apol 10 Guam 14:14.19
10 Jadine Rosario 11 John F. Kennedy 14:33.20
11 Esther Loser Guam 14:39.60
SCR So Won Min 10 John F. Kennedy NT
Varsity Mens 110m Hurdles
==========================================================================
Name Yr Team Time Wind H# Pts
————————————————————————–
1 Zhivoco Smith 12 Guam 16.35 NWI 2 10
2 Johnny Quitugua 10 John F. Kennedy 16.40 NWI 2 8
3 John Macatuno 12 John F. Kennedy 17.78 NWI 1 6
4 Zachary Cejoco 11 Okkodo 18.04 NWI 2 4
5 Wonjoon Han 9 John F. Kennedy 18.26 NWI 2 3
6 Justin Piolo 9 John F. Kennedy 18.62 NWI 2 2
7 Ethan Alegre 10 George Washington 18.71 NWI 1 1
8 John Olandez 9 Okkodo 18.80 NWI 1
9 Jethro Capati 9 Simon Sanchez 19.32 NWI 1
Varsity Womens 100m Hurdles
==========================================================================
Name Yr Team Time Wind H# Pts
————————————————————————–
1 Christina Francisco 11 Guam 17.50 NWI 2 10
2 Jadine Rosario 11 John F. Kennedy 18.82 NWI 2 8
3 Anne Kaye Alba 10 John F. Kennedy 19.05 NWI 2 6
4 Ailea Bonto 9 Simon Sanchez 19.87 NWI 1 4
5 Sammari Galvez 10 Okkodo 19.96 NWI 1 3
6 Maurine Delapaz 9 Okkodo 20.16 NWI 2 2
7 Estelita Estay 11 John F. Kennedy 20.21 NWI 1 1
8 Adhara Balansay 9 Simon Sanchez 20.39 NWI 1
9 Eliana Koshiba-Panuel 10 Academy of Our Lady 20.75 NWI 2
Varsity Mens 100 Meters
=======================================================================
Name Yr Team Time Wind Pts
———————————————————————–
1 Stefan Taitano-Dairym Father Duenas 11.76 NWI 10
2 Alex Dunn 11 George Washington 11.92 NWI 8
3 Keith Chauret 10 Guam 11.93 NWI 6
4 Austin Cantrell 12 Guam 12.03 NWI 4
5 Bleu Perez 12 Father Duenas 12.09 NWI 3
6 Roy Taimanglo 10 Father Duenas 12.11 NWI 2
7 Norbin Tiru 10 George Washington 12.14 NWI 1
8 John Mesias 10 Okkodo 12.15 NWI
DNS Ryan Teologo 11 Southern NT NWI
Varsity Womens 100 Meters
=======================================================================
Name Yr Team Time Wind Pts
———————————————————————–
1 Raquel Walker 11 George Washington 12.83 NWI 10
2 Regine Tugade 10 John F. Kennedy 12.85 NWI 8
3 Queenie Agtarap 11 John F. Kennedy 13.66 NWI 6
4 Lianey De Leon Guerre 9 Simon Sanchez 13.76 NWI 4
5 Celine Amparo 10 Okkodo 13.85 NWI 3
6 Bridgett Cantrell 10 Guam 13.89 NWI 2
7 Eliana Koshiba-Panuel 10 Academy of Our Lady 14.57 NWI 1 .562
8 Alexa Lasala 10 Guam 14.57 NWI .570
9 Shaileen Espino 9 Simon Sanchez 14.59 NWI
Varsity Mens 1500 Meters
=================================================================
Name Yr Team Time Pts
—————————————————————–
1 John Aquino 12 John F. Kennedy 4:21.01 10
2 Austy Hines 12 Guam 4:25.59 8
3 Mark Yoshida 12 Okkodo 4:26.66 6
4 Austin Mendiola 12 George Washington 4:32.27 4
5 Rainier Porras 12 Southern 4:35.48 3
6 Aaron Castro 9 Simon Sanchez 4:35.73 2
7 Nathan Francis Abril 12 Father Duenas 4:42.13 1
8 Karl Almoite 9 John F. Kennedy 4:45.65
9 Arthur Owen 11 Guam 4:48.07
10 Jaden Pangelinan 12 Father Duenas 4:54.75
11 ReyJohn Flores 12 John F. Kennedy 5:04.73
DQ Michael Murphy 10 John F. Kennedy NT
Varsity Womens 1500 Meters
=================================================================
Name Yr Team Time Pts
—————————————————————–
1 Alison Bowman 11 John F. Kennedy 5:16.47 10
2 Genina Criss 10 John F. Kennedy 5:30.65 8
3 Maria Ollet 9 John F. Kennedy 5:32.60 6
4 Lorraine Milan 9 John F. Kennedy 5:45.90 4
5 Adrienne Edrosa 9 Okkodo 5:46.72 3
6 Taloani Atoigue 10 Guam 5:50.63 2
7 Nikki Del Castillo 12 Okkodo 5:51.53 1
8 Abigail Cruz 9 Okkodo 5:53.18
9 Emma Martin 12 Guam 5:58.98
10 Ianthe Porras 11 Southern 6:34.07
11 Sofia Lowe 10 George Washington 6:53.23
DNS Eva Laserna 9 Simon Sanchez NT
Varsity Mens 4×100 Relay
============================================================
Team Time Pts
————————————————————
1 Guam A 45.62 10
1) Austin Cantrell 2) Zhivoco Smith
3) Calvin Harmon 4) Keith Chauret
5) Caleb Sherrer
2 George Washington A 46.14 8
1) Alex Dunn 2) Tommy Borja
3) Norbin Tiru 4) Raymond Macias
3 Okkodo A 46.15 6
1) John Mesias 2) Joshua Malong
3) Richard Hale III 4) Dylan Aguon
5) Jaythaniel Cruz
4 Father Duenas A 46.65 4
5 Simon Sanchez A 47.71 3
1) Wes Shiroma 2) Ian Valencia
3) John Buan 4) Ronald Cipriano
6 John F. Kennedy A 48.16 2
DNS Southern A NT
Varsity Womens 4×100 Relay
============================================================
Team Time Pts
————————————————————
1 Guam A 54.13 10
1) Christina Francisco 2) Bridgett Cantrell
3) Abigail Emmerling 4) Taloani Atoigue
5) Alexa Lasala
2 John F. Kennedy A 54.34 8
1) Kaitlyn Calma 2) Lorraine Milan
3) Queenie Agtarap 4) Estelita Estay
3 Okkodo A 55.99 6
1) Celine Amparo 2) Raisa Flores
3) Roey Panganiban 4) Rozie Larcia
5) Sammari Galvez 6) Rikka De Leon
4 George Washington A 56.95 4
1) Nicole Ericsson 2) Sofia Lowe
3) Olivia Ferguson 4) Janiko Gogue
5) Lian Nacianceno
5 Simon Sanchez A 1:00.26 3
1) Adhara Balansay 2) Kheila Ocampo
3) Amy Basagar 4) Ailea Bonto
6 Southern A 1:04.68 2
DNS Academy of Our Lady of Guam A NT
Varsity Mens 400 Meters
=================================================================
Name Yr Team Time Pts
—————————————————————–
1 Zhivoco Smith 12 Guam 54.06 10
2 Richard Hale III 10 Okkodo 54.08 8
3 Christian Gico 11 Southern 54.10 6
4 Bleu Perez 12 Father Duenas 54.35 4
5 Kennedy Macatuno 9 John F. Kennedy 54.96 3
6 ReyJohn Flores 12 John F. Kennedy 55.12 2
7 John Buan 10 Simon Sanchez 55.62 1
8 Jordan Hunter 11 Guam 56.89
9 Dean Estoy 10 Father Duenas 1:00.47
Varsity Womens 400 Meters
=================================================================
Name Yr Team Time Pts
—————————————————————–
1 Raquel Walker 11 George Washington 1:01.70 10
2 Celine Amparo 10 Okkodo 1:02.99 8
3 Maria Ollet 9 John F. Kennedy 1:03.02 6
4 Lianey De Leon Guerre 9 Simon Sanchez 1:04.05 4
5 Kaitlyn Calma 9 John F. Kennedy 1:05.48 3
6 Abigail Emmerling 10 Guam 1:06.71 2
7 Queenie Agtarap 11 John F. Kennedy 1:07.08 1
8 Nicole Ericsson 10 George Washington 1:09.22
9 Janiko Gogue 9 George Washington 1:10.95
Varsity Mens 300m Hurdles
====================================================================
Name Yr Team Time H# Pts
——————————————————————–
1 Ryan Teologo 11 Southern 42.29 2 10
2 Johnny Quitugua 10 John F. Kennedy 43.37 2 8
3 Zhivoco Smith 12 Guam 43.57 2 6
4 Tommy Borja 12 George Washington 44.44 2 4
5 Ethan Alegre 10 George Washington 45.08 1 3
6 Arkel Rodriguez 10 Okkodo 45.63 1 2
7 Wonjoon Han 9 John F. Kennedy 45.67 2 1
8 Zachary Cejoco 11 Okkodo 46.36 1
DQ Reo Hautea 12 John F. Kennedy NT 2
Varsity Womens 300m Hurdles
====================================================================
Name Yr Team Time H# Pts
——————————————————————–
1 Christina Francisco 11 Guam 50.39 2 10
2 Jadine Rosario 11 John F. Kennedy 53.21 2 8
3 Estelita Estay 11 John F. Kennedy 53.35 2 6
4 Alexa Lasala 10 Guam 54.17 2 4
5 Maurine Delapaz 9 Okkodo 54.82 2 3
6 Anne Kaye Alba 10 John F. Kennedy 55.98 2 2
7 Sammari Galvez 10 Okkodo 56.59 1 1
8 Ailea Bonto 9 Simon Sanchez 58.03 1
9 Frezzia Edubalad 9 Southern 1:00.03 1
Varsity Mens 800 Meters
=================================================================
Name Yr Team Time Pts
—————————————————————–
1 John Aquino 12 John F. Kennedy 2:05.32 10
2 Austy Hines 12 Guam 2:07.85 8
3 Mark Yoshida 12 Okkodo 2:08.37 6
4 Rainier Porras 12 Southern 2:10.56 4
5 Aaron Castro 9 Simon Sanchez 2:11.76 3
6 Michael Murphy 10 John F. Kennedy 2:11.77 2
7 Austin Mendiola 12 George Washington 2:12.46 1
8 Albert james Linder 11 Southern 2:13.11
9 Shayne Aricayos 12 Father Duenas 2:15.05
10 Kennedy Macatuno 9 John F. Kennedy 2:16.12
11 Arthur Owen 11 Guam 2:17.17
12 ReyJohn Flores 12 John F. Kennedy 2:23.57
Varsity Womens 800 Meters
=================================================================
Name Yr Team Time Pts
—————————————————————–
1 Alison Bowman 11 John F. Kennedy 2:30.97 10
2 Maria Ollet 9 John F. Kennedy 2:37.33 8
3 Jeashalyn Fejeran 12 George Washington 2:37.73 6
4 Kaitlyn Calma 9 John F. Kennedy 2:42.29 4
5 Taloani Atoigue 10 Guam 2:42.37 3
6 Lorraine Milan 9 John F. Kennedy 2:45.70 2
7 Emma Martin 12 Guam 2:47.33 1
8 Adrienne Edrosa 9 Okkodo 2:47.91
9 Nikki Del Castillo 12 Okkodo 2:48.89
10 Abigail Cruz 9 Okkodo 2:49.84
11 Elayne Apol 10 Guam 2:57.41
12 Sofia Lowe 10 George Washington 3:06.59
Varsity Mens 200 Meters
=======================================================================
Name Yr Team Time Wind Pts
———————————————————————–
1 Alex Dunn 11 George Washington 23.65 NWI 10
2 Keith Chauret 10 Guam 23.84 NWI 8
3 Austin Cantrell 12 Guam 24.16 NWI 6
4 Bleu Perez 12 Father Duenas 24.17 NWI 4
5 Roy Taimanglo 10 Father Duenas 24.27 NWI 3
6 Stefan Taitano-Dairym Father Duenas 24.50 NWI 2
7 John Mesias 10 Okkodo 24.73 NWI 1
8 Norbin Tiru 10 George Washington 24.94 NWI
9 John Buan 10 Simon Sanchez 25.26 NWI
Varsity Womens 200 Meters
=======================================================================
Name Yr Team Time Wind Pts
———————————————————————–
1 Regine Tugade 10 John F. Kennedy 26.34 NWI 10
2 Raquel Walker 11 George Washington 26.39 NWI 8
3 Lianey De Leon Guerre 9 Simon Sanchez 28.38 NWI 6
4 Bridgett Cantrell 10 Guam 28.62 NWI 4
5 Celine Amparo 10 Okkodo 28.88 NWI 3
6 Alexa Lasala 10 Guam 30.72 NWI 2
7 Eliana Koshiba-Panuel 10 Academy of Our Lady 30.79 NWI 1
8 Shaileen Espino 9 Simon Sanchez 31.50 NWI
9 Raisa Flores 9 Okkodo 32.12 NWI
Varsity Mens 4×400 Relay
============================================================
Team Time Pts
————————————————————
1 John F. Kennedy A 3:39.79 10
1) John Aquino
2 Simon Sanchez A 3:41.98 8
1) Nikko Capati 2) Aaron Castro
3) John Buan 4) Evander De Guzman
3 Okkodo A 3:44.90 6
1) Mark Yoshida 2) Arkel Rodriguez
3) Vernave Gustilo 4) Richard Hale III
5) Dylan Aguon
4 Southern A 3:50.46 4
5 Father Duenas A 3:51.40 3
6 George Washington A 3:51.62 2
1) Austin Mendiola 2) Alex Dunn
3) Ethan Alegre 4) Eric Alegre
5) Raymond Macias
7 Guam A 3:54.53 1
1) Keith Chauret 2) Austy Hines
3) Douglas Grant 4) Travis Aguon
5) Jordan Hunter
Varsity Womens 4×400 Relay
============================================================
Team Time Pts
————————————————————
1 John F. Kennedy A 4:19.78 10
1) Kaitlyn Calma 2) Alison Bowman
3) Queenie Agtarap 4) Maria Ollet
2 George Washington A 4:36.44 8
1) Jeashalyn Fejeran 2) Raquel Walker
3) Nicole Ericsson 4) Janiko Gogue
3 Guam A 4:38.73 6
1) Emma Martin 2) Christina Francisco
3) Bridgett Cantrell 4) Abigail Emmerling
5) Alexa Lasala
4 Okkodo A 4:52.47 4
1) Nikki Del Castillo 2) Adrienne Edrosa
3) Maurine Delapaz 4) Raisa Flores
5) Roey Panganiban 6) Sammari Galvez
5 Southern A 5:08.25 3
6 Simon Sanchez A 5:19.74 2
1) Maegan Delfin 2) Serena Barasi
3) Eva Laserna 4) Kelly Mondina
DNS Academy of Our Lady of Guam A NT
Varsity Mens High Jump
=================================================================
Name Yr Team Mark Pts
—————————————————————–
1 Ethan Alegre 10 George Washington 5-08.00 10
2 Anthony Castro 9 Simon Sanchez 5-08.00 8
3 Jordan Hunter 11 Guam 5-06.00 6
4 Aaron Castro 9 Simon Sanchez 5-04.00 4
5 Athan Arizanga 9 Okkodo 5-04.00 3
6 Vernave Gustilo 10 Okkodo 5-04.00 2
7 Calvin Harmon 11 Guam 5-02.00 1
8 Nelson Ortega 9 Southern 5-02.00
9 Eric Alegre 10 George Washington 5-02.00
10 John Obra 9 Simon Sanchez 5-00.00
11 Marc Bituin 9 John F. Kennedy 4-06.00
DNS Albert Johnston 12 Father Duenas NH
Varsity Womens High Jump
=================================================================
Name Yr Team Mark Pts
—————————————————————–
1 Alyssa Ryan 9 Guam 4-06.00 10
2 Shaileen Espino 9 Simon Sanchez 4-06.00 8
3 Lianey De Leon Guerre 9 Simon Sanchez 4-02.00 6
4 Alison Bowman 11 John F. Kennedy 4-02.00 4
5 Janiko Gogue 9 George Washington 4-00.00 3
6 Maurine Delapaz 9 Okkodo 3-06.00 2
DNS Kasondra Reel 12 John F. Kennedy NH
NH Adhara Balansay 9 Simon Sanchez NH
NH Kheila Ocampo 9 Simon Sanchez NH
NH Raisa Flores 9 Okkodo NH
NH Frezzia Edubalad 9 Southern NH
Varsity Mens Shot Put
=================================================================
Name Yr Team Mark Pts
—————————————————————–
1 Pedro Aquiningoc 11 John F. Kennedy 11.95m 10
2 Adrian Nacino 11 Simon Sanchez 11.28m 8
3 Greg Attao 10 Guam 11.02m 6
4 Joshua Miller 9 Okkodo 10.98m 4
5 Lono Brady 12 Southern 10.89m 3
6 Curtix Sanchez 11 John F. Kennedy 10.54m 2
7 Cameron Callaway 9 Southern 10.42m 1
8 Drake Taitano 10 George Washington 10.23m
9 Paul Olandez 10 Okkodo 9.55m
10 Tommy Borja 12 George Washington 8.40m
11 Austin Cantrell 12 Guam 8.31m
DNS Joshua Songsong 11 John F. Kennedy ND
Varsity Womens Shot Put
=================================================================
Name Yr Team Mark Pts
—————————————————————–
1 Jaena Taitague 11 Southern 8.20m 10
2 Amanda Cruz 11 Okkodo 7.74m 8
3 Salina Voung 12 John F. Kennedy 7.64m 6
4 Frances De Leon 12 Okkodo 7.59m 4
5 Keri Brooks 12 Guam 7.45m 3
6 Mary Jo Fernando 10 Okkodo 7.09m 2
7 Elizabeth Flisco 10 George Washington 6.97m 1
8 Stephanie Julao Simon Sanchez 6.82m
9 Elayne Apol 10 Guam 6.40m
10 Victoria San Nicolas 11 Southern 6.31m
11 Allyssa Oftana 10 Okkodo 6.10m
12 Irish Oftana 9 Okkodo 5.70m
Varsity Mens Discus
=================================================================
Name Yr Team Mark Pts
—————————————————————–
1 Adrian Nacino 11 Simon Sanchez 34.62m 10
2 Lordan Aguon 12 Guam 34.19m 8
3 Ryan Teologo 11 Southern 34.05m 6
4 Pedro Aquiningoc 11 John F. Kennedy 29.23m 4
5 Joshua Miller 9 Okkodo 28.89m 3
6 Drake Taitano 10 George Washington 28.51m 2
7 Curtix Sanchez 11 John F. Kennedy 27.91m 1
8 Travis Aguon 9 Guam 26.53m
9 Jay Patrick Dela Cruz 11 John F. Kennedy 25.79m
10 Nicholas Espiritu 10 Okkodo 25.67m
11 Tristian Chiguina 9 Okkodo 20.41m
DNS Michael Aguon 12 John F. Kennedy ND
Varsity Womens Discus
=================================================================
Name Yr Team Mark Pts
—————————————————————–
1 Jaena Taitague 11 Southern 23.18m 10
2 Salina Voung 12 John F. Kennedy 22.27m 8
3 Amanda Cruz 11 Okkodo 22.11m 6
4 Taylor Dudkiewicz 10 George Washington 21.84m 4
5 Lianna Urbino 12 Simon Sanchez 21.76m 3
6 Frances De Leon 12 Okkodo 21.74m 2
7 Keri Brooks 12 Guam 20.44m 1
8 Elizabeth Flisco 10 George Washington 20.01m
9 Allyssa Oftana 10 Okkodo 19.51m
10 Amy Basagar 12 Simon Sanchez 17.15m
11 Irish Oftana 9 Okkodo 16.29m
NLT Jazel Manlangit 9 Simon Sanchez ND
Varsity Mens Javelin
=================================================================
Name Yr Team Mark Pts
—————————————————————–
1 Tommy Borja 12 George Washington 43.18m 10
2 Pedro Aquiningoc 11 John F. Kennedy 40.74m 8
3 Lordan Aguon 12 Guam 38.48m 6
4 Robert Perez 10 John F. Kennedy 36.44m 4
5 Christopher Fejeran 10 John F. Kennedy 35.24m 3
6 Jay Patrick Dela Cruz 11 John F. Kennedy 33.60m 2
7 Johnroy Perez 12 George Washington 32.40m 1
8 Caleb Sherrer 10 Guam 31.86m
9 Nathaniel Villa Flore 11 Okkodo 30.22m
10 Yuji Canales 11 John F. Kennedy 28.80m
SCR Michael Aguon 12 John F. Kennedy ND
SCR Joshua Songsong 11 John F. Kennedy ND
Varsity Womens Javelin
=================================================================
Name Yr Team Mark Pts
—————————————————————–
1 Salina Voung 12 John F. Kennedy 28.32m 10
2 Frances De Leon 12 Okkodo 26.82m 8
3 Amy Basagar 12 Simon Sanchez 26.56m 6
4 Lianna Urbino 12 Simon Sanchez 25.06m 4
5 Maria Lowe 11 George Washington 20.68m 3
6 Jaena Taitague 11 Southern 20.66m 2
7 Kasondra Reel 12 John F. Kennedy 20.48m 1
8 Jadine Rosario 11 John F. Kennedy 19.28m
9 Amanda Cruz 11 Okkodo 18.36m
10 Victoria San Nicolas 11 Southern 16.76m
11 Keri Brooks 12 Guam 15.24m
12 Kimberly Guiang 10 Simon Sanchez 12.84m
Varsity Mens Long Jump
=======================================================================
Name Yr Team Mark Wind Pts
———————————————————————–
1 Eric Alegre 10 George Washington 6.22m NWI 10
2 Norbin Tiru 10 George Washington 5.96m NWI 8
3 Vernave Gustilo 10 Okkodo 5.90m NWI 6
4 Ryan Teologo 11 Southern 5.81m NWI 4
5 Roy Taimanglo 10 Father Duenas 5.77m NWI 3
6 John Macatuno 12 John F. Kennedy 5.72m NWI 2
7 Richard Hale III 10 Okkodo 5.70m NWI 1
8 Johnny Quitugua 10 John F. Kennedy 5.66m NWI
9 Anthony Castro 9 Simon Sanchez 5.60m NWI
10 Tatian Grajo Southern 5.58m NWI
11 Calvin Harmon 11 Guam 5.51m NWI
12 Gionn Buenavidez 11 John F. Kennedy 5.21m NWI
13 Christian Acosta 11 Okkodo 5.15m NWI
Varsity Womens Long Jump
=======================================================================
Name Yr Team Mark Wind Pts
———————————————————————–
1 Regine Tugade 10 John F. Kennedy 4.71m NWI 10
2 Jeashalyn Fejeran 12 George Washington 4.44m NWI 8
3 Abigail Emmerling 10 Guam 4.41m NWI 6
4 Shaileen Espino 9 Simon Sanchez 4.34m NWI 4
5 Raisa Flores 9 Okkodo 3.94m NWI 3
6 Alison Plummer 10 John F. Kennedy 3.91m NWI 2
7 Roey Panganiban 10 Okkodo 3.76m NWI 1
8 Ianthe Porras 11 Southern 3.64m NWI
9 Kasondra Reel 12 John F. Kennedy 3.64m NWI
10 Lian Nacianceno 11 George Washington 3.49m NWI
11 Aisha Melendez 9 Guam 3.02m NWI
dns Nicole Ericsson 10 George Washington ND
Varsity Mens Triple Jump
=======================================================================
Name Yr Team Mark Wind Pts
———————————————————————–
1 Johnny Quitugua 10 John F. Kennedy 12.98m NWI 10
2 Ryan Teologo 11 Southern 12.12m NWI 8
3 John Macatuno 12 John F. Kennedy 11.65m NWI 6
4 Anthony Castro 9 Simon Sanchez 11.57m NWI 4
5 Vernave Gustilo 10 Okkodo 11.53m NWI 3
6 Tatian Grajo Southern 11.48m NWI 2
7 Gionn Buenavidez 11 John F. Kennedy 11.08m NWI 1
8 Lordan Aguon 12 Guam 10.89m NWI
9 Allan Santos 9 Simon Sanchez 10.72m NWI
10 Christian Acosta 11 Okkodo 10.68m NWI
11 Mandy Andrew 9 Southern 10.59m NWI
12 Marc Bituin 9 John F. Kennedy 10.58m NWI
Varsity Womens Triple Jump
=======================================================================
Name Yr Team Mark Wind Pts
———————————————————————–
1 Regine Tugade 10 John F. Kennedy 10.57m NWI 10
2 Jeashalyn Fejeran 12 George Washington 10.40m NWI 8
3 Salina Voung 12 John F. Kennedy 9.00m NWI 6
4 Estelita Estay 11 John F. Kennedy 8.58m NWI 4
5 Abigail Emmerling 10 Guam 8.46m NWI 3
6 Roey Panganiban 10 Okkodo 8.32m NWI 2
7 Alison Plummer 10 John F. Kennedy 7.66m NWI 1
8 Kheila Ocampo 9 Simon Sanchez 7.64m NWI
9 Lianna Urbino 12 Simon Sanchez 7.32m NWI
10 Aisha Melendez 9 Guam 7.29m NWI
11 Ednalyn Ebuen Simon Sanchez 6.63m NWI
DNS Erika Knorr John F. Kennedy ND
Varsity Team Scores (16 Events Scored)
==========================================================================
Team Pts Spr Dst Hrd Rel Thr Jmp Oth
————————————————————————–
1 John F. Kennedy 211 0 100 31 18 25 37 0
2 Guam 93 0 30 24 16 4 19 0
3 Okkodo 78 0 21 9 10 30 8 0
4 George Washington 73 0 34 0 12 8 19 0
5 Simon Sanchez 56 0 16 4 5 13 18 0
6 Southern 28 0 1 0 5 22 0 0
7 Academy of Our Lady of Gu 2 0 2 0 0 0 0 0
Varsity Team Scores (16 Events Scored)
==========================================================================
Team Pts Spr Dst Hrd Rel Thr Jmp Oth
————————————————————————–
1 John F. Kennedy 134 0 41 28 12 34 19 0
2 Guam 117 0 63 16 11 20 7 0
3 George Washington 83 0 24 8 10 13 28 0
4 Okkodo 61 0 21 6 12 7 15 0
5 Southern 52 0 14 10 4 10 14 0
6 Simon Sanchez 51 0 6 0 11 18 16 0
7 Father Duenas 45 0 35 0 7 0 3 0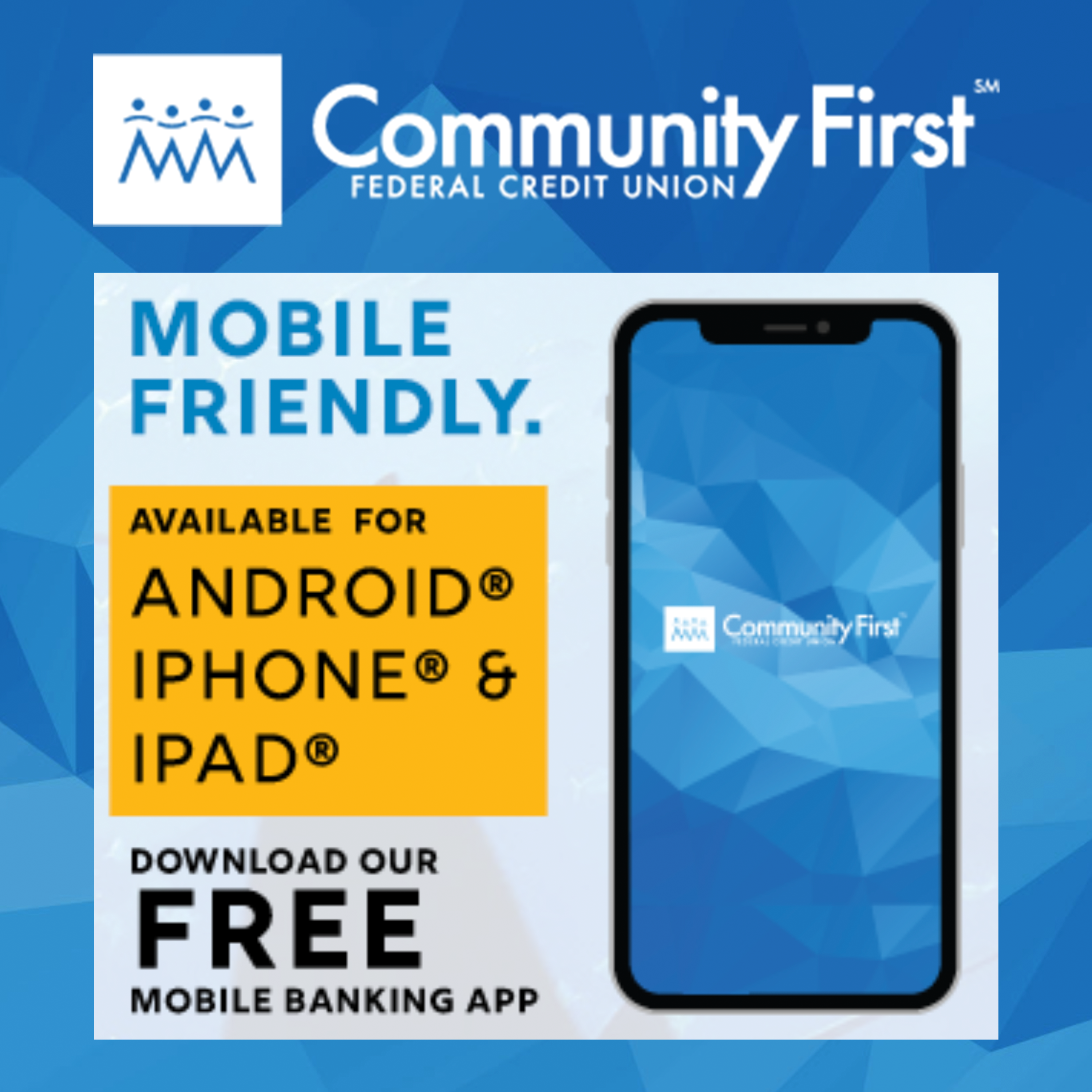 GPS Sports Calendar
SU

MO

TU

WE

TH

FR

SA
Events for November
1st
04:30 PM - 08:00 PM
JFK
05:30 PM - 08:00 PM
Various
05:30 PM - 08:00 PM
Various
Events for December
2nd
09:00 AM - 05:00 PM
FD Phoenix Center
10:00 AM - 03:00 PM
Various
10:00 AM - 04:00 PM
Various
Events for December
3rd
06:00 AM - 08:00 AM
Hilton Hotel
Events for December
4th
04:15 PM - 06:30 PM
Various
04:30 PM - 08:00 PM
GW Field
05:00 PM - 07:00 PM
Okkodo
Events for December
5th
04:00 PM - 06:00 PM
Various
05:00 PM - 08:00 PM
Various
06:00 PM - 08:00 PM
TBA
Events for December
5th
No Events
Events for December
7th
04:00 PM - 06:00 PM
Various
04:15 PM - 06:30 PM
TBA
Events for December
8th
05:00 PM - 08:00 PM
Various
Events for December
9th
Events for December
10th
05:00 AM - 09:00 AM
Skinner's Plaza, Hagatna
09:00 AM - 05:00 PM
UOG Field
Events for December
11th
04:00 PM - 06:00 PM
Father Duenas
04:15 PM - 06:30 PM
Various
Events for December
12th
04:00 PM - 06:00 PM
Various
05:00 PM - 08:00 PM
Various
Events for December
12th
No Events
Events for December
14th
04:00 PM - 06:00 PM
Various
04:15 PM - 08:00 PM
TBA
Events for December
15th
05:00 PM - 08:00 PM
Various
05:30 PM - 09:00 PM
TBA
Events for December
16th
08:00 AM - 04:00 PM
10:00 AM - 03:00 PM
Various
10:00 AM - 04:00 PM
Various
Events for December
16th
No Events
Events for December
18th
04:30 PM - 06:00 PM
Harvest Christian Academy
Events for December
19th
04:00 PM - 06:00 PM
Various
05:00 PM - 08:00 PM
Various
Events for December
19th
No Events
Events for December
21st
04:00 PM - 06:00 PM
TBA
Events for December
22nd
05:00 PM - 08:00 PM
Various
Events for December
23rd
10:00 AM - 04:00 PM
Various
04:00 PM - 10:00 PM
Okkodo
Events for December
23rd
No Events
Events for December
24th
No Events
Events for December
25th
No Events
Events for December
27th
05:30 PM - 07:00 PM
TBA
Events for December
27th
No Events
Events for December
29th
05:30 PM - 09:00 PM
TBA
Events for December
29th
No Events
31

1

2

3

4

5

6
Events for December
30th
No Events