By Michael J.A. Nauta Jr.
Despite wet road conditions and some overcast, 101 of our island's avid runners made their way down to the Nimitz Beach Park in Agat to partake in the Guam Running Club's 29th Tsunami 10K road race.
With runners as young as nine up to 70-plus, the course led participants to Rizal Beach before making their way back to finish line. While competition in both the male and female divisions provided some excitement, it was Derek Mandell and Peri Bowman who made their way to the finish line first garnering top honors in the event.
"Despite the wet roads and overcast it was a great day for running this event," said sub master division runner Elaine Kwok. "Derek and Ryan (Matienzo) did an excellent job as usual, but what made the race a bit more exciting is the presence of 9-year-old Shunki Niwase (Japanese visitor)."
The six-plus mile race was fairly flat as the trio of Mandell, Matienzo, and Niwase kept within stride of one another for the first two miles. However, Mandell slowed pulled away from the small pack and cruise, pulling away to beat out Matienzo by 26 seconds. Mandell's official race time was recorded at 35:54, while Matienzo clocked in at 36:20.
Here with his parents for a three-day vacation, Niwase was as strong a runner you can ask for from a 9-year old. Sticking with Mandell and Matienzo on the way out proved to be effective, as the motivation seemed to push Niwase's competitive drive. After crossing the finish line Niwase officially placed third overall and recorded a time of 40:16, while being the only youth division runner in the race.
"This 9-year-old kid is only here for a weekend vacation with his parents and it's their first time on Guam," said Kwok. "He kept his pace really strong and was able to run with the top two guys on the way out."
In the women's division, Bowman had no problems defeating her field of female competitors to claim the top spot. Coming in with a time of 41:34, Bowman beat her nearest competitor Tamami Smith (47:29) by more than five minutes. Completing the out and back course in third was master's division runner Namiko Kawasaki. Kawasaki finished in 49:07.
The younger athletes weren't the only ones making waves. In the 70-plus division, three runners proved to many that age is nothing but a number. In the female division, Julie Cabe (1:20:43) claimed top honors in her division, while the men's had two participants in Richard Harvey (53:19) and Gaynel Marsh (56:36).
| | | | |
| --- | --- | --- | --- |
| 1 | Mandell Derek | MO | 35.54 |
| 2 | Matienzo Ryan | MO | 36.20 |
| 3 | Niwase Shunki | MY | 40.16 |
| 4 | Bowman Peri | FO | 41.34 |
| 5 | Blas Peter | MS | 43.07 |
| 6 | Honey David | MO | 43.28 |
| 7 | Paet Sherwin | MSM | 43.40 |
| 8 | Bordallo Rodney | MS | 43.50 |
| 9 | Hill Aaron | MSM | 44.06 |
| 10 | Young Jason | MSM | 44.55 |
| 11 | Wolborsky Sam | MO | 44.59 |
| 12 | Aydlett Brandon | MSM | 45.08 |
| 13 | Cruz Paul | MS | 45.45 |
| 14 | Wigston John | MS | 46.30 |
| 15 | Tsukamoto Kzuyuki | MSM | 46.31 |
| 16 | Garcia Dario | MSM | 46.51 |
| 17 | Huber Jeremy | MSM | 46.57 |
| 18 | Oviedo Alex | MS | 47.00 |
| 19 | Abad Tony | MM | 47.21 |
| 20 | Smith Tamami | FM | 47.29 |
| 21 | Cler Randal | MSM | 48.04 |
| 22 | Dalangin Julio | MM | 48.15 |
| 23 | Rikitake Tetsuy | MS | 48.30 |
| 24 | Calvo Mark G | MS | 48.50 |
| 25 | Blackwelder Logan | MSM | 49.02 |
| 26 | Kawasaki Namiko | FM | 49.07 |
| 27 | Velte Dan | MM | 49.13 |
| 28 | Suzuki Yosuke | MM | 49.22 |
| 29 | Champaco Brian | MO | 50.15 |
| 30 | Gaerlan Kyle | MJ | 50.45 |
| 31 | Leone Rick | MM | 50.50 |
| 32 | No Name | | 50.59 |
| 33 | Huber Sarah | FO | 51.09 |
| 34 | Cruz Gary | MM | 51.36 |
| 35 | Gigi Yu | FS | 52.09 |
| 36 | Cortez Erick | MO | 52.10 |
| 37 | Lao Rene | MS | 52.30 |
| 38 | Iijima Nobuko | FM | 52.31 |
| 39 | Cercenio Pablo | MGM | 52.51 |
| 40 | Pedernal Rene | MM | 53.13 |
| 41 | Harvey Richard | MMAN | 53.19 |
| 42 | Bartonico Robert | MS | 53.21 |
| 43 | Aderiano Mathias II | MO | 53.50 |
| 44 | Wolborsky Steve | MS | 53.51 |
| 45 | Lugue Al | MO | 54.14 |
| 46 | Cubacub Arvin | MS | 54.25 |
| 47 | Tennant Zaldy | MSM | 54.26 |
| 48 | Peroy Marissa | FSM | 54.26 |
| 49 | Kwok Elaine | FSM | 54.30 |
| 50 | Wolborsky M J | FS | 55.02 |
| 51 | Gumban Ronie | MM | 55.22 |
| 52 | Fernandez Miguel | MS | 55.25 |
| 53 | Rikitake Kae | FS | 55.48 |
| 54 | De Leon Dina | FSM | 55.52 |
| 55 | Wesolowski John | MM | 55.59 |
| 56 | Ando Mark | MM | 56.12 |
| 57 | Marsh | MMAN | 56.36 |
| 58 | Montelya Benji | FM | 56.37 |
| 59 | Witkamp Sabrah | FM | 56.38 |
| 60 | Sosa Dan | MSM | 57.04 |
| 61 | Lin Kuan T | MO | 57.11 |
| 62 | Tanag Eva | FGM | 57.43 |
| 63 | Tenorio Teri | FM | 56.44 |
| 64 | Fiesta Melonie | FSM | 57.48 |
| 65 | Redman Steven | MM | 58.32 |
| 66 | Romero Bernadette | FO | 59.56 |
| 67 | Wang Kevin | MO | 1.00.23 |
| 68 | Gibson Jennifer | FSM | 1.00.28 |
| 69 | Morrison John | MSM | 1.00.38 |
| 70 | Calumaya Edgar | MM | 1.01.01 |
| 71 | Garcia Jonalen | FSM | 1.01.42 |
| 72 | Zamora Zarina | FM | 1.01.51 |
| 73 | Sablan Caroline H | FS | 1.01.58 |
| 74 | Teramoto Marcy | FM | 1.02.54 |
| 75 | Ky Sheila | FM | 1.03.20 |
| 76 | Balogot Darlene | FO | 1.03.22 |
| 77 | Marjamaa Ronni | FO | 1.03.28 |
| 78 | Tardugno Britney | FO | 1.03.33 |
| 79 | Mario R-Leen | FSM | 1.03.36 |
| 80 | Yu Johnny | MGM | 1.03.59 |
| 81 | Oviedo Sonja | FM | 1.04.52 |
| 82 | R Layla | FS | 1.05.01 |
| 83 | Yamanoi Tamiko | FM | 1.05.09 |
| 84 | Estoy Goya | FSM | 1.05.25 |
| 85 | Gaerlan Ador | MS | 1.06.30 |
| 86 | Byrne Bruce | MSM | 1.07.08 |
| 87 | Yu Richard | MS | 1.07.39 |
| 88 | Sung Cheryl | FSM | 1.08.18 |
| 89 | Teodoro Linda | FS | 1.08.55 |
| 90 | Brown Rachel | FSM | 1.10.28 |
| 91 | Quindara Eden | FM | 1.11.29 |
| 92 | Douglas Rachel | FSM | 1.11.54 |
| 93 | Hameister Arthur | MS | 1.13.40 |
| 94 | Carmelita | FS | 1.14.11 |
| 95 | Byrne Sunny | FSM | 1.19.32 |
| 96 | Tayama Theresa | FM | 1.19.40 |
| 97 | Bevacqua Robert | MGM | 1.19.51 |
| 98 | Moots Kate | FS | 1.19.56 |
| 99 | Mac Cabe Julia | FMAN | 1.20.43 |
| 100 | Moots Jeffrey | MS | 1.48.38 |
| 101 | Palmer Deanna | FS | 1.48.38 |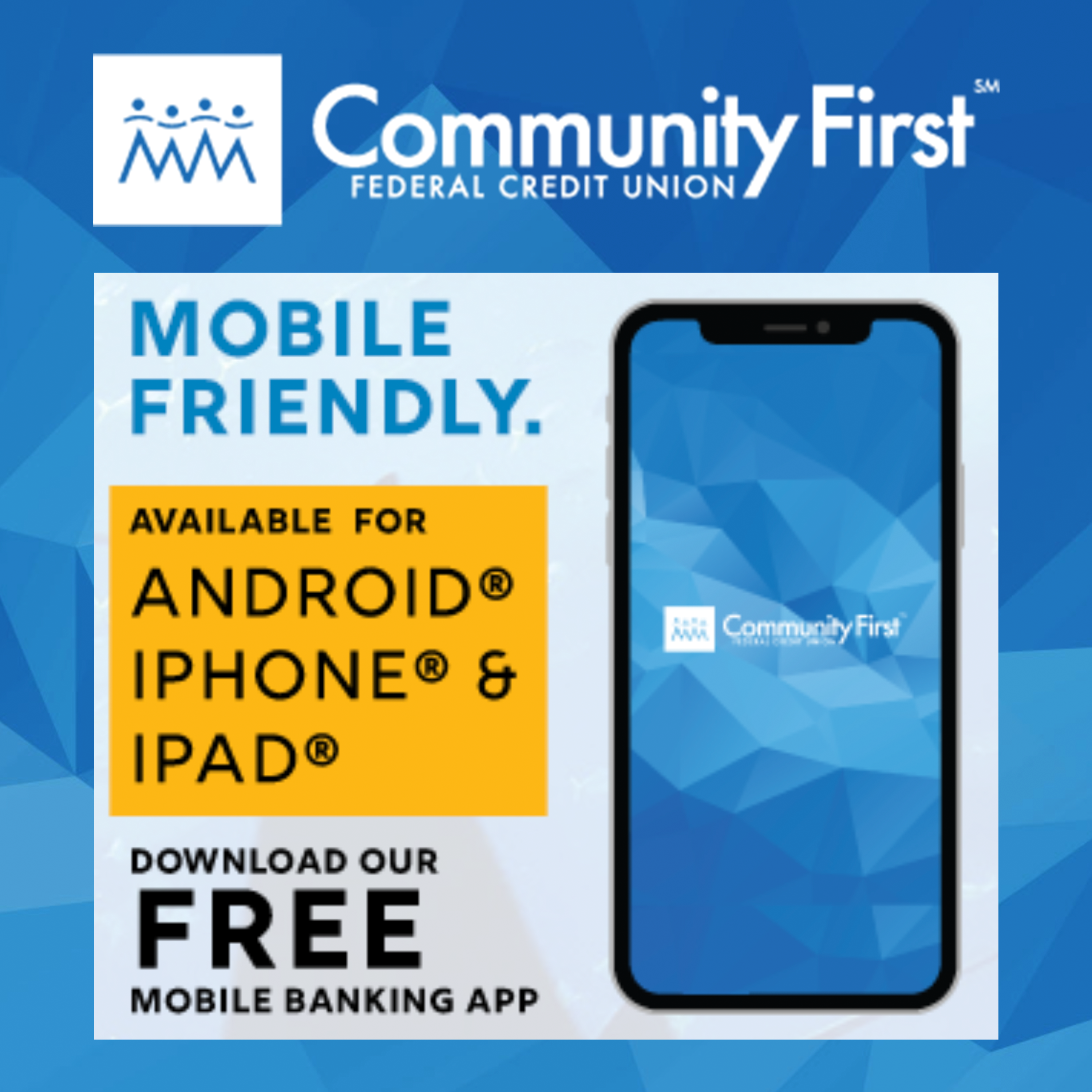 GPS Sports Calendar
SU

MO

TU

WE

TH

FR

SA
Events for November
1st
04:30 PM - 06:00 PM
Various
05:30 PM - 09:00 PM
Various
05:30 PM - 08:30 PM
Okkodo
Events for December
2nd
05:30 PM - 09:00 PM
Custom Fitness
06:00 PM - 08:00 PM
Various
Events for December
3rd
06:00 AM - 09:00 AM
Angel Santos Park
09:00 AM - 04:30 PM
UOG Field
09:00 PM - 12:00 PM
MOA Arena
Events for December
3rd
No Events
Events for December
5th
04:00 PM - 06:00 PM
Various
05:30 PM - 09:00 PM
Various
06:30 PM - 09:00 PM
UOG Calvo Field House
Events for December
6th
05:30 PM - 08:30 PM
GW Field
06:00 PM - 08:00 PM
TBA
Events for December
7th
04:00 PM - 06:00 PM
Various
05:30 PM - 08:30 PM
Various
06:30 PM - 09:00 PM
UOG Calvo Field House
Events for December
7th
No Events
Events for December
9th
04:30 PM - 06:00 PM
Two Lovers Road
04:30 PM - 08:00 PM
GW Field
05:30 PM - 09:00 PM
TBA
Events for December
10th
06:00 AM - 08:00 AM
Umatac
09:00 AM - 12:00 PM
GW Field
Events for December
10th
No Events
Events for December
12th
04:00 PM - 06:00 PM
Various
05:30 PM - 09:00 PM
TBA
Events for December
13th
04:00 PM - 09:00 PM
Guam High
04:30 PM - 06:30 PM
Academy
05:30 PM - 09:00 PM
Various
Events for December
14th
04:00 PM - 06:00 PM
Various
05:30 PM - 08:30 PM
GW Field
Events for December
14th
No Events
Events for December
15th
No Events
Events for December
17th
04:00 PM - 08:00 PM
GW Field
18

19

20

21

22

23

24
Events for December
17th
No Events
Events for December
18th
No Events
Events for December
19th
No Events
Events for December
20th
No Events
Events for December
21st
No Events
Events for December
22nd
No Events
Events for December
23rd
No Events
25

26

27

28

29

30

31
Events for December
24th
No Events
Events for December
25th
No Events
Events for December
26th
No Events
Events for December
27th
No Events
Events for December
28th
No Events
Events for December
29th
No Events
Events for December
30th
No Events
1

2

3

4

5

6

7