By Robert Balajadia
Light rain drizzled over the Harvest Eagles cross country course but it didn't slow down action between the Eagles and Guam High Panthers as they split their match with the Panthers winning the boys math 24-32 while the Eagles' girls squeezed past the Panthers 26-29.
Eagles' sophomore Jonah Jones was the fastest man at the track in the early evening finishing with a personal best record of 19:57. Panthers senior runner Taloani Atoigue was the first lady through the finish line at 23:26. Oddly enough, none of top finishers of the evening belonged to the winning teams.
Guam High placed in 2,4,5,6,7 which overcame the Eagles 1,3,8,9,11 finishers.
The lady Eagles top three runners came in 2,3,5 with their final two coming in 7,9. The Panthers top two were 1,4 but the final three finished 6,8,10.
The Panthers' boys improve to 2-1 while the girls drop to 2-1, suffering their first loss of the season. The Eagles boys drop to 1-1 while the girls improve to 2-0.
Top 10 Male Finishers
1) Harvest – Jonah Jones 19:57
2) Guam High – Anthony Mcguire 21:03
3) Harvest – Takum Ito 21:08
4) Guam High – Ronald Lindhardt 21:10
5) Guam High – Robert Kranz 21:20
6) Guam High – Leon Bamba 21:30
7) Guam High – Lucas Ross 21:39
8) Harvest – Mark Temerowski 21:54
9) Harvest – Ben Wiegand 22:25
10) Guam High – Paul Tominez 22:54
Top 10 Female Finishers
1) Guam High – Taloani Atoigue 23:26
2) Harvest – Keiha Yoo 24:16
3) Harvest – Jessica Buckwalter 24:25
4) Guam High – Jane Angara 24:29
5) Harvest – Kana Day 24:37
6) Guam High – Danielle Atoigue 24:38
7) Harvest – Domini Prudente 25:51
8) Guam High – Emma Sheedy 26:08
9) Harvest – Kristin Bower 27:14
10) Guam High – Elayn Apol 27:31
                Varsity Boys 5000 Meter Run                  
=================================================================
    Name                  Yr Team                      Time  Pts
—————————————————————–
  1 Jonah Jones              Harvest Christian Ac  19:57.00    1
  2 Alfred McGuire          Guam High School      21:03.00    2
  3 Takumi Ito              Harvest Christian Ac  21:08.00    3
  4 Ronald Lindhardt        Guam High School      21:10.00    4
  5 Robert Kranz            Guam High School      21:20.00    5
  6 Leon Bamba              Guam High School      21:30.00    6
  7 Lucas Ross              Guam High School      21:39.00    7
  8 Mark Temerowski          Harvest Christian Ac  21:54.00    8
  9 Ben Wiegand              Harvest Christian Ac  22:25.00    9
10 Paul Tominez            Guam High School      22:54.00    10
11 Victor Wen              Harvest Christian Ac  23:21.00    11
12 Josiah Lanuza            Harvest Christian Ac  23:44.00    12
13 Yzaack Pecson            Harvest Christian Ac  24:10.00    13
14 Miguel Cordero          Harvest Christian Ac  24:13.00    —
15 Joseph Tuazon            Harvest Christian Ac  24:35.00    —
16 Danny Clark              Guam High School      24:47.00    14
17 Ryan Gonzales            Harvest Christian Ac  25:51.00    —
18 Dane Jorgensen          Guam High School      26:33.00    —
19 Josiah Elwell            Harvest Christian Ac  27:58.00    —
20 Paul Clark              Guam High School      28:03.00    —



            Varsity Boys 5000 Meter Run Team Scores            
=================================================================
    Team                  Pts    1    2    3    4    5  (6)  (7) 
=================================================================
  1 Guam High School      24      2    4    5    6    7  10  14  
      Total Time: 1:46:42      Average: 21:20.40      1-5 Split: 36
  2 Harvest Christian Ac  32      1    3    8    9  11  12  13  
      Total Time: 1:48:45      Average: 21:45.00      1-5 Split: 3:24


                  Varsity Girls 5000 Meter Run                  
=================================================================
    Name                  Yr Team                      Time  Pts
—————————————————————–
  1 Taloani Atoigue          Guam High School      23:26.00    1
  2 Keiha Yoo                Harvest Christian Ac  24:16.00    2
  3 Jessica Buckwalter      Harvest Christian Ac  24:25.00    3
  4 Jane Angara              Guam High School      24:29.00    4
  5 Kana Day                Harvest Christian Ac  24:37.00    5
  6 Danielle Atoigue        Guam High School      24:38.00    6
  7 Domini Prudente          Harvest Christian Ac  25:19.00    7
  8 Emma Sheedy              Guam High School      26:08.00    8
  9 Kristin Bower            Harvest Christian Ac  27:14.00    9
10 Elayne Apol              Guam High School      27:31.00    10
11 Abigail Emmerling        Guam High School      27:59.00    11
12 Alette McGuire          Guam High School      28:23.00    12
13 Heather Bossart          Guam High School      28:59.00    —
14 Hinako Ito              Harvest Christian Ac  29:24.00    13



            Varsity Girls 5000 Meter Run Team Scores            
=================================================================
    Team                  Pts    1    2    3    4    5  (6)  (7) 
=================================================================
  1 Harvest Christian Ac  26      2    3    5    7    9  13    –  
      Total Time: 2:05:51      Average: 25:10.20      1-5 Split: 2:58
  2 Guam High School      29      1    4    6    8  10  11  12  
      Total Time: 2:06:12      Average: 25:14.40      1-5 Split: 4:05


                  Varsity Boys 5000 Meter Run                  
=================================================================
    Name                  Yr Team                      Time  Pts
—————————————————————–
  1 Takumi Saimon            St. Johns High Schoo  19:50.00    1
  2 Nicholas Delgado        Okkodo High School    20:32.00    2
  3 Richard Hale III      11 Okkodo High School    20:35.00    3
  4 John Olandez          10 Okkodo High School    20:45.00    4
  5 Kyle Collera          9 Okkodo High School    21:09.00    5
  6 Athan Arizanga        10 Okkodo High School    21:24.00    6
  7 Kurt Almoite          11 Okkodo High School    21:36.00    7
  8 Takumi Odell            St. Johns High Schoo  21:43.00    8
  9 Joseph Munoz          12 Okkodo High School    21:57.00    9
10 Yves Macalino        12 Okkodo High School    22:26.00    —
11 Liann Torres            Okkodo High School    22:29.00    —
12 Gena Fudo                St. Johns High Schoo  22:41.00    10
13 William Pangelinan      Okkodo High School    23:49.00    —
14 Charlson Ro              St. Johns High Schoo  23:57.00    11
15 anthony Susira          St. Johns High Schoo  24:12.00    12
16 John Sazon            12 Okkodo High School    24:13.00    —
17 Matthew Alegria          St. Johns High Schoo  24:19.00    13
18 Kain Vfalar              Okkodo High School    24:21.00    —
19 Nathan Cruz              Okkodo High School    24:50.00    —
20 Francis Dela Paz      11 Okkodo High School    24:54.00    —
21 Serrano Vince            St. Johns High Schoo  25:07.00    14
22 Ricardo Olandez        9 Okkodo High School    25:10.00    —
23 Tyler Atoigue            Okkodo High School    25:12.00    —
24 Zachary Cejoco        12 Okkodo High School    25:28.00    —
25 Ian Entilla              Okkodo High School    25:29.00    —
26 Levent Isin              St. Johns High Schoo  27:24.00    —
27 Chad Ishizu              St. Johns High Schoo  27:45.00    —



            Varsity Boys 5000 Meter Run Team Scores            
=================================================================
    Team                  Pts    1    2    3    4    5  (6)  (7) 
=================================================================
  1 Okkodo High School    20      2    3    4    5    6    7    9  
      Total Time: 1:44:25      Average: 20:53.00      1-5 Split: 52
  2 St. Johns High Schoo  42      1    8  10  11  12  13  14  
      Total Time: 1:52:23      Average: 22:28.60      1-5 Split: 4:22


                  Varsity Girls 5000 Meter Run                  
=================================================================
    Name                  Yr Team                      Time  Pts
—————————————————————–
  1 Adrienne Edrosa      10 Okkodo High School    24:25.00    1
  2 Rizzaline Serrano      9 Okkodo High School    24:42.00    2
  3 Marah Rosales          9 Okkodo High School    24:43.00    3
  4 Maurine Dela Paz      10 Okkodo High School    25:36.00    4
  5 Magsombol Jasmie        Okkodo High School    27:52.00    5
  6 So Won Min              St. Johns High Schoo  28:22.00    6
  7 JiaJia Zhang            St. Johns High Schoo  28:33.00    7
  8 Shania Bulala        10 Okkodo High School    30:14.00    8
  9 Rozie Larcia          10 Okkodo High School    30:37.00    9
10 Camille Ibasan          Okkodo High School    31:11.00    —
11 Young Yoon (Amy) Seo    St. Johns High Schoo  31:20.00    10
12 Stella Lee              St. Johns High Schoo  33:38.00    11
13 Anne Wen                St. Johns High Schoo  33:45.00    12
14 Christina Oponda        Okkodo High School    35:33.00    —
15 Irish Oftana          10 Okkodo High School    35:45.00    —



            Varsity Girls 5000 Meter Run Team Scores            
=================================================================
    Team                  Pts    1    2    3    4    5  (6)  (7) 
=================================================================
  1 Okkodo High School    15      1    2    3    4    5    8    9  
      Total Time: 2:07:18      Average: 25:27.60      1-5 Split: 3:27
  2 St. Johns High Schoo  46      6    7  10  11  12    –    –  
      Total Time: 2:35:38      Average: 31:07.60      1-5 Split: 5:23


                  Varsity Boys 5000 Meter Run                  
=================================================================
    Name                  Yr Team                      Time  Pts
—————————————————————–
  1 Aaron Castro          10 Simon Sanchez High S  19:19.00    1
  2 Anthony Castro        10 Simon Sanchez High S  19:43.00    2
  3 Evander DeGuzman      11 Simon Sanchez High S  19:52.00    3
  4 John Buan                Simon Sanchez High S  20:02.00    4
  5 Andrew Baranda        11 Simon Sanchez High S  20:12.00    5
  6 Nikko Capati          12 Simon Sanchez High S  22:02.00    6
  7 Raymond Cruz            Simon Sanchez High S  22:04.00    7
  8 Ben Ulloa                George Washington Hi  24:03.00    —
  9 Jethro Capati        10 Simon Sanchez High S  24:31.00    —
10 Roybert Bautista      12 Simon Sanchez High S  25:33.00    —
11 Joseph Laxamana      10 Simon Sanchez High S  26:24.00    —
12 Kenneth Delfin        10 Simon Sanchez High S  26:46.00    —
13 Aydin Marquez        10 Simon Sanchez High S  27:01.00    —



            Varsity Boys 5000 Meter Run Team Scores            
=================================================================
    Team                  Pts    1    2    3    4    5  (6)  (7) 
=================================================================
  1 Simon Sanchez High S  15      1    2    3    4    5    6    7  
      Total Time: 1:39:08      Average: 19:49.60      1-5 Split: 53


                  Varsity Girls 5000 Meter Run                  
=================================================================
    Name                  Yr Team                      Time  Pts
—————————————————————–
  1 Eva Laserna          10 Simon Sanchez High S  24:04.00    1
  2 Unknown Unknown                                25:36.00    —
  3 Jeanie Nguyen        11 Simon Sanchez High S  27:23.00    2
  4 Adrianna Dupriest        George Washington Hi  27:28.00    —
  5 Janelle Guiao        10 Simon Sanchez High S  28:32.00    3
  6 Kelly Mondina        10 Simon Sanchez High S  29:35.00    4
  7 Serena Barasi        10 Simon Sanchez High S  30:48.00    5
  8 Stephanie Julao          Simon Sanchez High S  34:36.00    6



            Varsity Girls 5000 Meter Run Team Scores            
=================================================================
    Team                  Pts    1    2    3    4    5  (6)  (7) 
=================================================================
  1 Simon Sanchez High S  15      1    2    3    4    5    6    –  
      Total Time: 2:20:22      Average: 28:04.40      1-5 Split: 6:44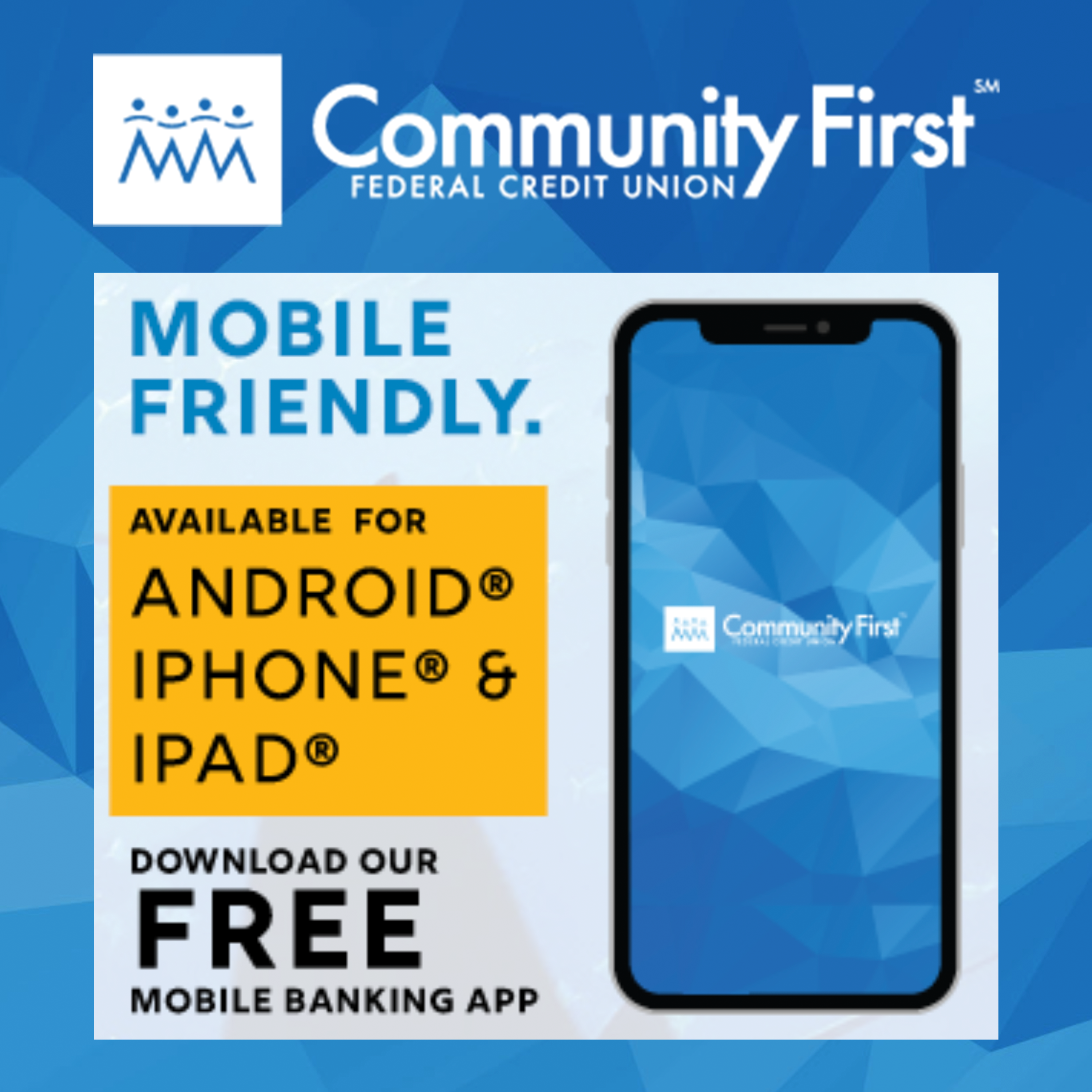 GPS Sports Calendar
SU

MO

TU

WE

TH

FR

SA
Events for November
1st
04:30 PM - 06:00 PM
Various
05:30 PM - 09:00 PM
Various
05:30 PM - 08:30 PM
Okkodo
Events for December
2nd
05:30 PM - 09:00 PM
Custom Fitness
06:00 PM - 08:00 PM
Various
Events for December
3rd
06:00 AM - 09:00 AM
Angel Santos Park
09:00 AM - 04:30 PM
UOG Field
09:00 PM - 12:00 PM
MOA Arena
Events for December
3rd
No Events
Events for December
5th
04:00 PM - 06:00 PM
Various
05:30 PM - 09:00 PM
Various
06:30 PM - 09:00 PM
UOG Calvo Field House
Events for December
6th
05:30 PM - 08:30 PM
GW Field
06:00 PM - 08:00 PM
TBA
Events for December
7th
04:00 PM - 06:00 PM
Various
05:30 PM - 08:30 PM
Various
06:30 PM - 09:00 PM
UOG Calvo Field House
Events for December
7th
No Events
Events for December
9th
04:30 PM - 06:00 PM
Two Lovers Road
04:30 PM - 08:00 PM
GW Field
05:30 PM - 09:00 PM
TBA
Events for December
10th
06:00 AM - 08:00 AM
Umatac
09:00 AM - 12:00 PM
GW Field
Events for December
10th
No Events
Events for December
12th
04:00 PM - 06:00 PM
Various
05:30 PM - 09:00 PM
TBA
Events for December
13th
04:00 PM - 09:00 PM
Guam High
04:30 PM - 06:30 PM
Academy
05:30 PM - 09:00 PM
Various
Events for December
14th
04:00 PM - 06:00 PM
Various
05:30 PM - 08:30 PM
GW Field
Events for December
14th
No Events
Events for December
15th
No Events
Events for December
17th
04:00 PM - 08:00 PM
GW Field
18

19

20

21

22

23

24
Events for December
17th
No Events
Events for December
18th
No Events
Events for December
19th
No Events
Events for December
20th
No Events
Events for December
21st
No Events
Events for December
22nd
No Events
Events for December
23rd
No Events
25

26

27

28

29

30

31
Events for December
24th
No Events
Events for December
25th
No Events
Events for December
26th
No Events
Events for December
27th
No Events
Events for December
28th
No Events
Events for December
29th
No Events
Events for December
30th
No Events
1

2

3

4

5

6

7