By Robert Balajadia
Swedish fighter Zebaztian Kadestam came to Guam for the very first time and will be leaving the island with some precious cargo.
Training and fighting out of the Philippines, the imposing Swede controlled the entire championship bout against Josh 'Killa' Calvo to convincingly capture the vacant welterweight belt during Friday night's PXC 44 from the University of Guam Field House.
Here is the recap of all the fights:
Robin Eclavea  def. Jeff Mesa via submission (flying arm-bar) *amateur fight
Eclavea opens the night with an impressive performance in the lone amateur match of the night.
Round 1 – Robin opens with leg kicks. Mesa pushes Robin to the cage where Robin traps Mesa in a guillotine. Rob flips Mesa over and tries to secure the choke. Mesa escapes and looks to land shots form the top but Robin counters with a strong up kick. Mesa chases Robin to the ground and Robin slips in a flying arm-bar to end the fight..
McKlane Alfred def. Mark Nuique via submission (rear-naked)
Alfred rebounds from a previous loss with a nice submission over his Saipan opponent.
Round 1 – Mark throwing jabs to try and open up Alfred. Mark sprawls Alfreds takedown attempt but Mark gives up his back. Alfred hanging on Mark's back and Mark moves near the cage and slams Alfred on the ground while Alfred still has his back. Mark now gains transitions from full guard to escape danger. Alfred manages to slip around and take Mark's back again and finishes the fight via rear-naked choke.
Han Seul Kim def. Eric Michael Foughts via unanimous decision 
Nicknamed 'Baby Lim' because of his similarities with fellow Korean Top Team teammate and former PXC welterweight champion Hyun Hyu Lim, Kim badly bloodies his opponent who was making his PXC debut.
Round 1 – Kim lands and quick hook that drops Eric. Kim lands another strong shot that stumbles Eric followed by a head kick. Fight slows down with Eric landing leg kicks and regaining stability. Kim landing the more significant strikes. Kim lands a sneaky hook foxing Eric to clinch guard. Fight stop for Eric's unintentional eye poke on Kim. Fight resumes with both fighters feeling each other out. Kim landing jabs for every of Eric's leg kick exchanges. Kim lands a shot to the groin of Eric as the round ends.
Round 2 – Kim drops Eric with a straight right. Eric stands back up and is in clinch guard but is bleeding significantly from his head. Kim lands jabs and fight is stopped to check the cut. Eric drenched in his own blood. Kim landing combinations. Kim finding comfort in the counter shots as Eric begins to slow down. Eric pushes Kim against the cage in clinch. Eric's blood continues to flow covering half of his face. Kim sprawls a takedown and both fighters stand back up. Kim trips Eric after landing a left hook. Kim looking for big swings but Eric is dodging. Eric still connecting on leg kicks, but Kim still moving through them.
Round 3 – Kim looking for the knock out. Eric defending Kim's strikes better than the first two rounds. Fighters feeling each other out as the fight has slowed down. blood starting to trickle down Eric's cut. Kim sprawls another takedown. Eric has Kim against the fence in the clinch attempting to land knees. Kim escapes the clinch and Eric now bleeding more from his cut. Kim sprawls another takedown, Eric not finding any success taking Kim down. Eric pressing Kim against the cage once more trying to land knees. Fighters separate and both fighters miss on hooks. Kim sprawls another takedown and is pressed on the cage. Fight ends with both fighters swinging wildly and missing.
Crisanto Pitpitunge def. Josh Duenas via unanimous decision 
The former 135-lb. PXC champion Pitpitunge dropped to 125-lbs. and delivered a big win over a very tough Duenas out of Trench Tech Saipan. It was Pitpitunge's first fight on Guam.
Round 1 – Crisanto lands a counter shot to the face of Josh. Crisanto sprawls a takedown and lands a knee. Crisanto picking Josh apart with sold striking against the cage. Josh lands a shot that cuts the eye of Crisanto and Duenas appears to be cut as well. Fighters feeling each other out with no on aggressing. Crisanto lands a clean kick to the body that Josh moves through. Crisanto scores a takedown with the double-leg. Crisanto in full guard trying to land elbows. Crisanto landing elbows form the top that has Duenas trying to defend. Round ends with Crisanto landing shots from the top.
Round 2 – Crisanto opens the round with leg kicks. Crisanto uses a front kick to push back Josh. Crisanto pushes Josh agains the cage as both fighters try and long strong shots. Crisanto attempting head kicks but missing. Crisanto pushing the action and lands a couple of shots in a brief exchange. Crisanto lands a solid knee and starts whaling on Josh. Duenas eating all of Crisanto's strikes. Crisanto mixing up action with knees and shots to Duenas head. Referee Tony Deangelo telling Deunas to fight back. Crisanto moving around Josh's strikes and landing more blows. Duenas trying to fight back as both fighters appearing to be gassed. Round ends with Duenas against the cage as Crisanto still lands more strikes unable to finish off Duenas.
Round 3 – Crisanto attempts a leg kick as Josh shoots in for a takedown that is quickly sprawled by Crisanto. Crisanto gets the takedown and landing hits. Crisanto stands up Josh in the clinch and tries to land knees to the body. Crisanto takes down Josh with a single leg. Fighters stand up with Duenas still being pressed against the cage. DeAngelo separates fighters. Crisanto sprawls a takedown and ends up on top of Josh in full guard. Crisanto landing shots from the top while transitioning to half guard. Crisanto landing shots from the top as the round ends.
Kyle Reyes def. Josh Sapinoso via 1st round submission (guillotine)
Kyle 'Boom' Reyes rebounds nicely from his previous loss to Yusuke Yachi, doing quick work and putting his Filipino foe to sleep. Reyes barely broke a sweat during the short bout.
Round 1 – Josh opens with outside leg kicks. Kyle lands a left hook and attempts a knee from the clinch. Fighters separate with Kyle the aggressor. Kyle locks in a tight guillotine submission that puts Josh to sleep forcing referee to stop the fight.
Yusuke Yachi def. Ryan Mulvihill via unanimous decision 
The Shooto veteran Yachi controls the fight both standing up and on the ground on his way to a decisive win over Washington state's Mulvihill.
Round 1 – Yachi opens with strong leg kicks. Yachi sprawls a takedown and lands a quick combination. Ryan scores a takedown. Yachi stands back up but is pressed against the cage. Yachi reverses Ryan against the cage and scores a takedown himself. Yachi getting clean shots from full guard. Yachi gets the back of Ryan and secures the hooks. Yachi using strikes to try and open up Ryan for the choke. Yachi still using punches to the head of Ryan. Ryan escapes and gains full guard. Yachi bleeding from an elbow from Ryan. Round ends with both fighters transitioning.
Round 2 – Ryan not looking to stand and trade. Yachi sprawls a takedown and brushes off a body kick from Ryan.Yachi sprawls a takedown. Yachi slips a sprawl and takes the back of Ryan. Yachi trying to open up Ryan again with punches. Fighters rolling around with Yachi still getting the back of Ryan trying to secure the choke. Ryan defending will until Yachi gives up on the choke and tries to lock in an arm bar. Ryan escapes the submission and has Yachi in full guard.
Round 3 – Ryan looking to take down Yachi but Yachi sprawls. Yachi presses Ryan against the cage eventually dragging him to the ground. Yachi landing clean body shots forcing Ryan to defend. Yachi gains the back once again looking for the choke. Ryan transitions to the top and a brief separation before Yachi stands up. Ryan staying grounded as Yachi wants the standup. Ryan slams Yachi while Yachi still holds on to the back. Yachi trying to sneak in an arm bar as the 10-second warning comes in.
Cortney Casey def. Tomo Maesawa via 1st round TKO
Newcomer Casey looks destined to meet PXC queen Kailin Curran after forcing the Japanese corner to throw in the towel early in the fight.
Round 1 – Casey using her range avoiding any shots from Tomo. Casey lands a hook that drops Tomo and Casey peppers away forcing Tomo's corner to throw in the towel.
Kyle Aguon def. Troy Bantiag via 1st round submission (kimura)
Umatac's Kyle Aguon executed his game plan to the T against Filipino sparkplug Bantiag. Aguon controlled Bantiag right near his corner where his Spike 22 coaches guided him to a submission win.
Round 1 – Troy coming in with kicks but misses. Kyle pushes Troy against the cage and tries to wrestle Troy down. Kyle tried an over the shoulder throw but was prevented by Troy. Kyle pressing Troy down against the cage with Troy on his back. Kyle has Troy in full guard. Kyle remains on top of Troy as both fighters trying to transition. Kyle landing knees from crucifix position. Troy pushes Kyle off momentarily. Kyle in side control as the crowd screams for Kyle to use knees. Kyle slaps on a kimura to submit Troy.
 Zebaztian Kadestam def.  Josh Calvo via unanimous decision – Welterweight Title Fight
Some devastating leg kicks early on by Kadestam set the tone as the Swede imposed his will throughout. His takedown defense against the BJJ blackbelt Calvo was another factor as he shunned 7 of the 8 takedown attempts.
Round 1 – Zeb checks Josh with a leg kick. Zebaz pushing the fight. Josh lands a superman punch that Zebaz shakes off. Calvo presses Zebaz to the cage after a sprawl by Zebaz. Calvo working for a takedown but doesn't get it. Zebaz using a jab leg kick combo that lands. Calvo checking leg kicks now. Brief fight stop for possible groin kick from Calvo to Zebaz, fight resumes instantly. Calvo unable to take down Zebaz again. Calvo shoots for another takedown that is stuffed by Zebaz ending the round.
Round 2 – Calvo opens round with an inside leg kick. Zebaz gets two clean leg kicks on Calvo. Calvo's outer thigh beginning to turn red. Zebaz landing a crippling leg kick that stumbles Calvo. Calvo's takedown is stuffed again. Calvo still looking for the takedown but cannot find it. Zebaz countering everything Calvo is throwing. Both fighters calling each other out with Zebaz landing strikes and avoiding kicks from Calvo.
Round 3 – Calvo shoots but Zebaz defends. Zebaz lands more leg kicks. Zebaz gets a leg kick and sprawls another takedown. Zebaz defends the takedown and sends a body kick to push Calvo away. Zebaz lands a head kick. The Swede neutralizing the local Calvo. Zebaz controlling the pace of the fight as both fighters have a brief exchange of kicks to end the round.
Round 4 – Zebaz lands a leg kick that drops Calvo after a brief exchange. Zebaz escapes another takedown. Calvo's thigh beginning to turn purple. Calvo returns a leg kick. Zebaz pressing Calvo as Calvo tries to respond with short jabs but nothing connects. Zebaz spits out a spray of blood before continuing action. Calvo landing jabs that excites the crowd, but Zebaz avoids any damage.
Round 5 – Fighters size each other up to begin the round with no fighter able to land short jabs or kicks. Calvo the aggressor on an exchange but is forced to retreat after Zebaz finds footing. Calvo strikes Zebaz in the groin momentarily stopping action. Zebaz the aggressor pushing Calvo to the outside. Zebaz lands a short combination. Calvo gets a late takedown but Zebaz gets up quickly and is bleeding from a cut over his left eye. Zebaz lands an overhand right. Zebaz landing leg kicks. Zebaz lands a spinning kick to the body and sprawls a takedown. Zebaz starting to connect on strikes. Round ends with both fighters briefly exchanging strikes.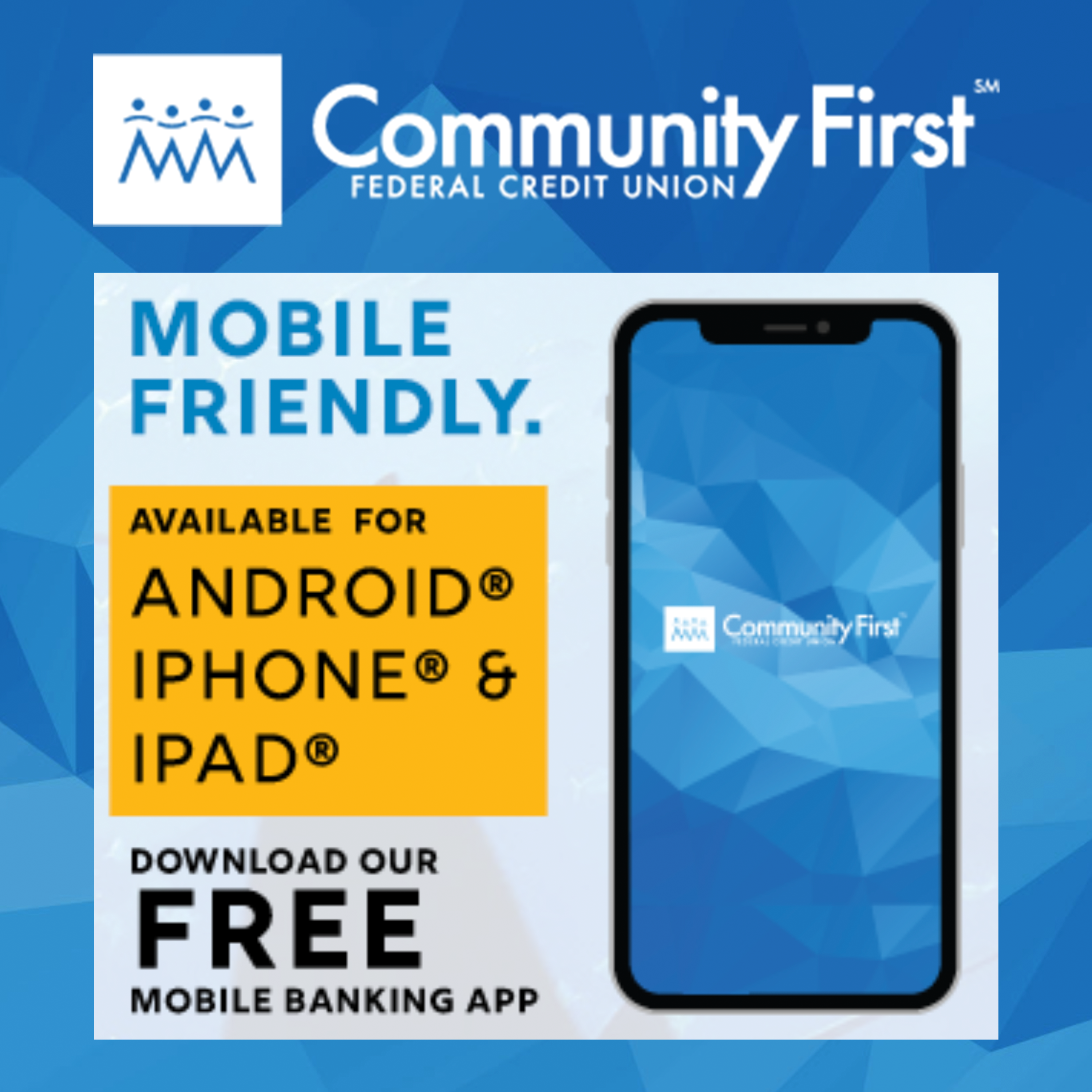 GPS Sports Calendar
SU

MO

TU

WE

TH

FR

SA
28

29

30

31

1

2

3
Events for May
31st
No Events
Events for June
1st
No Events
Events for June
2nd
No Events
4

5

6

7

8

9

10
Events for June
3rd
No Events
Events for June
4th
No Events
Events for June
5th
No Events
Events for June
6th
No Events
Events for June
7th
No Events
Events for June
8th
No Events
Events for June
9th
No Events
Events for June
10th
No Events
Events for June
11th
No Events
Events for June
12th
No Events
Events for June
13th
No Events
Events for June
14th
No Events
Events for June
16th
All of the day
TBA
Events for June
17th
All of the day
TBA
19

20

21

22

23

24
Events for June
18th
All of the day
TBA
Events for June
18th
No Events
Events for June
19th
No Events
Events for June
20th
No Events
Events for June
21st
No Events
Events for June
22nd
No Events
Events for June
23rd
No Events
26

27

28

29

30

1
Events for June
25th
08:00 AM - 04:00 PM
Guam International Raceway Park
Events for June
25th
No Events
Events for June
26th
No Events
Events for June
27th
No Events
Events for June
28th
No Events
Events for June
29th
No Events
COMING SOON …
GUAM SPORTS ON HOLD DUE TO SUPER TYPHOON MAWAR
QUICK HITS
Bishop Obispos beat Mt. Carmel for the IIAAG Middle School Girls Basketball championship 37-25.
—————————————-
The Benavente Roadrunners crushed the Agueda Pirates 17-1 to win the 76 PONY Middle School Baseball League. Rodney San Nicolas was a beat, striking out 13 batters in a complete game while going 4-for-4 at the plate, including a homer and 4 RBI.