By Derek Mandell
It was time to dust off the stop watches and roll out the measuring tape again. With 3rd Quarter sports all wrapped up, the IIAAG High School Track & Field returned to action Friday evening at the Leo Palace track. While several top returning athletes from 2013 opened up the season with strong performances, newcomers also made impressive debuts.
In the sprints, GW junior Raquel Walker, and returning All-Island champion in the 100m and 200m, entered Friday's meet with high expectations. Walker had been training hard in the off season with Guam sprinter Mike Alicto, with the goal of improving her form and speed. Walker won her heats, convincingly, in both 100m and 200m events.
"Ever since I've been training with (Alicto) I've been feeling really good, my speed's been getting better, and hopefully by the end of the season you'll see something awesome," said Walker, who is aiming to break the Guam National record of 12.55 by Pollara Cobb.
Okkodo sophomore Celine Amparo dominated the girls 400m sprint with an unofficial time of 64 seconds. Amparo was the 400m runner-up in the 2013 season with a personal best of 63.64 seconds.
"I felt it was a good start for the season and I found out where I'm at now, so I can work harder on it," said Amparo. "I think I'm more in shape compared to last year and I've been training really hard in practice."
On the boy's side, Guam High senior Austy Hines started his track and field season in head-turning fashion with a last minute surge to win the 800m run. Hines also won his heat in the 400m earlier in the night.
"This is my first year ever running track," said Hines, who was named to the All-Island teams in both basketball and football this school year.
Hines sat behind a large group of runners in the opening lap and slowly made his way towards the front of the group. Southern's Rainier Porras held a strong lead over the field, but with under 200m remaining, Hines crept up and eventually overtook Porras in the final meters.
"Coach said that the guys I'd be running against were endurance athletes, so to just be patient and in the end I'd have the sprint on them. And that's what I did," said Hines. "I knew I still had energy built up in me so I could get that last kick. In the last turn, at the 100m, I felt (Porras) drawing back and close, so I felt that I could pull it off in the end."
In the distance events, Southern's Porras took top honors in the 3000m while GW senior Austin Mendiola pulled away in the 1500m run. Mendiola ran an unofficial time of 4:37.
"I started out behind a good pack of runners, and when we came with two laps left, that's when I made my move," said Mendiola. "Throughout all the year's I've progressed as a runner and have no intention of giving up and keep striving for a (personal record) and hopefully get my medals this year."
Genina Criss, a sophomore competing for JFK, looked strong in her season opener by winning both the 3000m and 1500m runs. Criss outdistanced the field by nearly 100m in each race.
"I went out way too hard in the beginning of 3000m, but I just tried to keep up with the pace for the rest of the laps. I finished strong and that's what's most important," said Criss. "I came way off my goal (in the 1500m), but I'm still happy with the results."
"I feel really confident and feel that I can keep on improving, as well as my team, we can finish strong. I believe we have the potential of winning the championship again," Criss added.
Official results were not available as of press time and will be published as soon as available.
IIAAG Meet #1 2014 – 4/4/2014
Leo Palace, Mannengon, OS
Varsity Mens 3000 Meters
=================================================================
Name                  Yr Team                      Time   Pts
—————————————————————–
1 Rainier Porras        12 Southern              10:22.73    —
2 Wayne Owen             9 Guam                  10:26.88    —
3 Karl Almoite           9 John F. Kennedy       10:29.77    —
4 Arthur Owen           11 Guam                  10:31.19    —
5 Austin Mendiola       12 George Washington     10:32.85    —
6 Michael Murphy        10 John F. Kennedy       10:37.17    —
7 Zhacary Phillips       9 Guam                  10:54.91    —
8 Albert james Linder   11 Southern              11:06.76    —
9 Andrew Baranda        10 Simon Sanchez         11:19.10    —
10 Nelson Ortega          9 Southern              11:36.18    —
11 Nikko Capati          11 Simon Sanchez         11:38.25    —
12 Jayce Meno            10 John F. Kennedy       11:41.20    —
13 Ronald Lindhardt       9 Guam                  11:43.63    —
14 Richard Celeste       12 Southern              11:46.18    —
15 Jordon Barcinas        9 Southern              11:47.59    —
16 Patrick Marquez       10 John F. Kennedy       11:56.85    —
17 Kyle Gearlan           9 Simon Sanchez         12:03.69    —
18 Malachy Stifel         9 Guam                  12:05.59    —
19 Jeff Aggabao           9 Father Duenas         12:07.30    —
20 Raphael Quitana       10 Guam                  12:08.36    —
21 Travis Aguon           9 Guam                  12:19.76    —
22 Tristan Magdalera     12 Father Duenas         12:26.58    —
23 Joshua Manglona       10 Okkodo                12:45.58    —
24 Roland Ocampo          9 Simon Sanchez         12:45.85    —
25 Ben Lee Ulloa         11 George Washington     12:51.87    —
26 Mark Sazon            11 Okkodo                12:52.96    —
27 Florencio Gabriel      9 Simon Sanchez         14:05.56    —
28 Bryan Alon            11 Okkodo                14:17.80    —
29 Joshua Songsong       11 John F. Kennedy       14:25.45    —
30 Roybert Bautista      11 Simon Sanchez         14:26.69    —
31 Christopher Espinosa  11 John F. Kennedy       14:57.54    —
dns Nathaniel Santos      10 Father Duenas               NT
dns Gavril Tango           9 Guam                        NT
dns Rykiel Glory          12 Okkodo                      NT
dns Jim Mangligot          – Okkodo                      NT
dns Austin Molinos        11 Okkodo                      NT
dns Ronald Merfega        12 Okkodo                      NT
dns William Sablaln        9 Simon Sanchez               NT
Varsity Womens 3000 Meters
=================================================================
Name                  Yr Team                      Time   Pts
—————————————————————–
1 Criss Genina          10 John F. Kennedy       12:20.43    —
2 Pilar Righetti        12 John F. Kennedy       12:51.21    —
3 Eva Laserna            9 Simon Sanchez         12:57.51    —
4 Jeashalyn Fejeran     12 George Washington     13:07.87    —
5 Jadine Rosario        11 John F. Kennedy       13:47.32    —
6 Ianthe Porras         11 Southern              13:51.33    —
7 Bonita Dydasco        11 Southern              14:02.81    —
8 Samantha Uncangco     11 Academy of Our Lady   14:54.06    —
9 Elayne Apol           10 Guam                  14:59.06    —
10 Angelyn Sy            10 Academy of Our Lady   15:41.19    —
11 Serena Barasi          9 Simon Sanchez         15:53.17    —
12 Won Min So            10 John F. Kennedy       15:57.78    —
13 Esther Loser           9 Guam                  16:00.92    —
14 Marilea Torcelino      9 Simon Sanchez         16:13.27    —
15 Julianne Ballon        9 Okkodo                16:28.10    —
16 Kelly Mondina          9 Simon Sanchez         16:29.60    —
17 Rowena Topacio         9 Simon Sanchez         16:46.09    —
18 Rosemarie Banzal       9 Simon Sanchez         17:08.45    —
DNS Agatha Carpo          12 Okkodo                      NT
Varsity Mens 110m Hurdles
==========================================================================
Name                  Yr Team                      Time  Wind H#   Pts
————————————————————————–
1 Zhivoco Smith         12 Guam                     18.98   NWI  1    —
2 Zachary Cejoco        11 Okkodo                   20.77   NWI  3    —
3 Austin Ignacio        12 John F. Kennedy          20.81   NWI  1    —
4 Ethan Alegre          10 George Washington        20.89   NWI  2    —
5 Anthony Smalls        10 John F. Kennedy          21.46   NWI  2    —
6 Charles Roque         11 Simon Sanchez            21.54   NWI  3    —
7 Jethro Capati          9 Simon Sanchez            21.63   NWI  1    —
7 Daniel Lanquin         9 Southern                 21.63   NWI  3    —
9 Michael Topasna       10 Southern                 21.64   NWI  2    —
10 RC Abordonado          9 John F. Kennedy          21.70   NWI  1    —
11 David Santos          12 Father Duenas            21.77   NWI  2    —
12 Ken Delfin             9 Simon Sanchez            21.79   NWI  3    —
Varsity Womens 100m Hurdles
==========================================================================
Name                  Yr Team                      Time  Wind H#   Pts
————————————————————————–
1 Christina Francisco   11 Guam                     19.02   NWI  1    —
2 Anne Kaye Alba        10 John F. Kennedy          19.75   NWI  1    —
3 Erika Knorr           10 John F. Kennedy          21.70   NWI  1    —
4 Reel Kasondra         12 John F. Kennedy          22.25   NWI  1    —
5 Mavrine Delapaz        – Okkodo                   23.07   NWI  2    —
6 Ailea Bonto            9 Simon Sanchez            23.63   NWI  2    —
7 Elena Escalona        11 Southern                 25.25   NWI  2    —
SCR Marika Tanoue         10 Simon Sanchez               NT   NWI  2
Varsity Mens 100 Meters
==========================================================================
Name                  Yr Team                      Time  Wind H#   Pts
————————————————————————–
1 Jacob Jawan           12 Guam                     11.89   NWI  1    —
2 Austin Cantrell       12 Guam                     12.11   NWI  1    —
3 Bleu Perez            12 Father Duenas            12.31   NWI  2    —
4 Roy Taimanglo         10 Father Duenas            12.41   NWI  2    —
5 Keith Chauret         10 Guam                     12.65   NWI  1    —
6 John Mesias           10 Okkodo                   12.68   NWI  3    —
7 Richard Hale III      10 Okkodo                   12.84   NWI  1    —
7 Albert Johnston       12 Father Duenas            12.84   NWI  2    —
7 Tommy Borja           12 George Washington        12.84   NWI  2    —
7 Ian Valencia          10 Simon Sanchez            12.84   NWI  3    —
11 Norbin Tiru           10 George Washington        13.04   NWI  2    —
12 Kevin Galendez        10 Simon Sanchez            13.23   NWI  1    —
13 Ronald Cipriano       10 Simon Sanchez            13.28   NWI  2    —
14 Marc Bituin            9 John F. Kennedy          13.30   NWI  1    —
15 Joshua Malong          9 Okkodo                   13.49   NWI  3    —
16 Neil Baul             10 George Washington        13.55   NWI  2    —
17 Mandy Andrew           9 Southern                 13.96   NWI  3    —
18 Joshua Azicate        10 John F. Kennedy          14.76   NWI  1    —
19 Kristian Evangelista  12 Southern                 15.03   NWI  3    —
DNS Josiah Orlando        12 John F. Kennedy             NT   NWI  1
DNS Jerome Harris         10 Southern                    NT   NWI  3
Varsity Womens 100 Meters
==========================================================================
Name                  Yr Team                      Time  Wind H#   Pts
————————————————————————–
1 Raquel Walker         11 George Washington        14.00   NWI  2    —
2 Bridgett Cantrell     10 Guam                     14.55   NWI  1    —
3 De Leon Guerrero Lian  9 Simon Sanchez            14.62   NWI  1    —
4 Eliana Koshiba-Panuel 10 Academy of Our Lady      14.87   NWI  2    —
5 Jonelle Sayama        10 Academy of Our Lady      15.24   NWI  2    —
6 Kaitlyn Calma          9 John F. Kennedy          15.27   NWI  1    —
7 Frezzia Edubalad       9 Southern                 15.30   NWI  3    —
8 Arisa Barcinas        10 Academy of Our Lady      15.83   NWI  2    —
9 Alison Plummer        10 John F. Kennedy          15.98   NWI  1    —
10 Rozie Larcia           – Okkodo                   16.20   NWI  3    —
11 Roey Panganiban        – Okkodo                   16.31   NWI  3    —
12 Adhara Balansay        9 Simon Sanchez            16.38   NWI  2    —
13 Kheila Ocampo          9 Simon Sanchez            16.51   NWI  3    —
14 Jucel Angara          11 Guam                     16.53   NWI  1    —
15 Reel Kasondra         12 John F. Kennedy          16.67   NWI  1    —
16 Aisha Melendez         9 Guam                     17.58   NWI  1    —
17 Lian Nacianceno       11 George Washington        17.60   NWI  2    —
DNS Olivia Ferguson        9 George Washington           NT   NWI  2
DNS Sammori Galves         – Okkodo                      NT   NWI  3
Varsity Mens 1500 Meters
=================================================================
Name                  Yr Team                      Time   Pts
—————————————————————–
1 Austin Mendiola       12 George Washington      4:39.40    —
2 Rainier Porras        12 Southern               4:42.73    —
3 Aaron Castro           9 Simon Sanchez          4:47.69    —
4 Mark Yoshida          12 Okkodo                 4:48.21    —
5 Jaden Pangelinan      12 Father Duenas          4:48.46    —
6 Christopher Espinosa  11 John F. Kennedy        4:50.94    —
7 ReyJohn Flores        12 John F. Kennedy        4:51.81    —
8 Karl Almoite           9 John F. Kennedy        4:53.09    —
9 Wayne Owen             9 Guam                   4:55.84    —
10 Evander De Guzman     10 Simon Sanchez          4:56.23    —
11 Albert james Linder   11 Southern               4:56.43    —
12 Arthur Owen           11 Guam                   4:59.40    —
13 Athan Arizanga         9 Okkodo                 5:03.21    —
14 Zhacary Phillips       9 Guam                   5:08.99    —
15 Nikko Capati          11 Simon Sanchez          5:15.15    —
16 Christopher Quinn      9 Guam                   5:21.07    —
17 Andrew Baranda        10 Simon Sanchez          5:21.21    —
18 Patrick Marquez       10 John F. Kennedy        5:27.35    —
19 Jeff Aggabao           9 Father Duenas          5:28.53    —
20 Joseph Uncangco       11 Southern               5:28.67    —
21 John Olandez           9 Okkodo                 5:30.21    —
22 Nelson Ortega          9 Southern               5:30.70    —
23 Jordon Barcinas        9 Southern               5:31.70    —
24 Erwin Jr Fejeran      11 Father Duenas          5:32.24    —
25 Travis Aguon           9 Guam                   5:33.13    —
26 Kyle Gearlan           9 Simon Sanchez          5:36.36    —
27 Joseph Munoz          11 Okkodo                 5:38.39    —
28 Christian Acosta      11 Okkodo                 5:42.65    —
29 Kyze Gozo              9 George Washington      5:49.84    —
30 Ben Lee Ulloa         11 George Washington      5:52.41    —
31 Austin Molinos        11 Okkodo                 5:52.87    —
32 William Sablaln        9 Simon Sanchez          6:02.75    —
33 Henry Santos          12 Guam                   6:16.72    —
34 Roybert Bautista      11 Simon Sanchez          6:30.34    —
35 Joelle Quenga          9 John F. Kennedy        6:31.55    —
DNS Michael Murphy        10 John F. Kennedy             NT
DNS Ryker Garcia          10 Okkodo                      NT
DNS Kurt Almoite          10 Okkodo                      NT
Varsity Womens 1500 Meters
=================================================================
Name                  Yr Team                      Time   Pts
—————————————————————–
1 Criss Genina          10 John F. Kennedy        5:41.88    —
2 Jadine Rosario        11 John F. Kennedy        6:07.80    —
3 Sofia Lowe            10 George Washington      6:17.96    —
4 Ianthe Porras         11 Southern               6:18.15    —
5 Eva Laserna            9 Simon Sanchez          6:22.03    —
6 Bonita Dydasco        11 Southern               6:31.76    —
7 Elayne Apol           10 Guam                   6:50.86    —
8 Meghan Chico          12 Academy of Our Lady    6:56.59    —
9 Lovely Sejalbo         – Okkodo                 6:59.28    —
10 Serena Barasi          9 Simon Sanchez          7:06.95    —
11 Won Min So            10 John F. Kennedy        7:08.01    —
12 Esther Loser           9 Guam                   7:11.60    —
13 Maegan Delfin         11 Simon Sanchez          7:11.80    —
14 Julianne Ballon        9 Okkodo                 7:13.73    —
15 Kelly Mondina          9 Simon Sanchez          7:14.37    —
16 Marilea Torcelino      9 Simon Sanchez          7:18.06    —
17 Abigail Cruz           – Okkodo                 7:19.66    —
18 Angelyn Sy            10 Academy of Our Lady    7:21.50    —
19 Ravenne Vitug          9 George Washington      8:54.98    —
20 Rachel Prado           9 George Washington      8:56.17    —
DNS Taloani Atoigue       10 Guam                        NT
DNS Rykiel Glory          12 Okkodo                      NT
DNS Nikki Del Castillo    12 Okkodo                      NT
Varsity Mens 4×100 Relay
============================================================
Team                                          Time   Pts
————————————————————
1 John F. Kennedy A                            49.07    —
1) Gionn Buenavidez      2) Reo Hautea
3) Marc Bituin           4) John Macatuno
2 Simon Sanchez                                49.11    —
1) John Buan             2) Ronald Cipriano
3) Kevin Galendez        4) Ian Valencia
3 Father Duenas                                56.64    —
DQ Father Duenas A                                 NT
1) Albert Johnston       2) Roy Taimanglo
3) Bleu Perez            4) David Santos
5) Dean Estoy
DQ George Washington A                             NT
1) Tommy Borja           2) Ethan Alegre
3) Troy Saure            4) Norbin Tiru
DQ Southern A                                      NT
1) Ken Sekine            2) Daniel Lanquin
3) Jerome Harris         4) Mandy Andrew
SCR Father Duenas B                                 NT
1) Bleu Perez
SCR Guam A                                          NT
1) Austin Cantrell       2) Zhivoco Smith
3) Keith Chauret         4) Jacob Jawan
SCR Okkodo A                                     48.49
1) Dylan Aguon           2) Richard Hale III
3) Joshua Malong         4) John Mesias
SCR John F. Kennedy A                            55.54
1) Vince Charfauros      2) John Buan
3) Aydin Marquez         4) Kevin Galendez
Varsity Womens 4×100 Relay
============================================================
Team                                          Time   Pts
————————————————————
1 Simon Sanchez A                              59.26    —
1) Adhara Balansay       2) Shaileen Espino
3) De Leon Guerrero Liane4) Kheila Ocampo
2 Academy of Our Lady of Guam A                59.30    —
1) Eliana Koshiba-Panuelo2) Arisa Barcinas
3) Samantha Uncangco     4) Jonelle Sayama
3 Okkodo A                                   1:03.52    —
1) Celine Amparo         2) Raisa Flores
3) Rozie Larcia          4) Roey Panganiban
4 Southern A                                 1:13.94    —
1) Tiffany Demesa        2) Elena Escalona
3) Ciera Torres          4) Frezzia Edubalad
DQ George Washington A                             NT
1) Nicole Ericsson       2) Sofia Lowe
3) Janiko Gogue          4) Lian Nacianceno
DQ John F. Kennedy A                               NT
1) Queenie Agtarap       2) Reel Kasondra
3) Loraine Milan         4) Salina Voung
DNS Simon Sanchez B                                 NT
1) Camaganacan Shairah   2) Louizel Lumpas
3) Rozelle Ragat         4) Kheila Ocampo
Varsity Mens 400 Meters
====================================================================
Name                  Yr Team                      Time H#   Pts
——————————————————————–
1 Ryan Teologo          11 Southern                 56.02  3    —
2 Austy Hines           12 Guam                     56.18  1    —
3 Douglas Grant         11 Guam                     56.59  1    —
4 Kennedy Macatuno       9 John F. Kennedy          56.78  1    —
5 Anthony Castro         9 Simon Sanchez            56.85  1    —
6 Evander De Guzman     10 Simon Sanchez            57.52  2    —
7 Christian Gico        11 Southern                 57.62  3    —
8 Reo Hautea            12 John F. Kennedy          57.71  1    —
9 Nikko Capati          11 Simon Sanchez            58.61  3    —
10 Anthony Smalls        10 John F. Kennedy          59.10  1    —
11 Dean Estoy            10 Father Duenas            59.97  2    —
12 Joseph Uncangco       11 Southern               1:01.46  3    —
13 Dominic Salenga       12 Father Duenas          1:03.54  2    —
14 Caleb Escalera        10 Father Duenas          1:04.14  2    —
15 Zhacary Phillips       9 Guam                   1:04.24  1    —
16 Kyze Gozo              9 George Washington      1:06.27  2    —
17 Alvin Yambao           – Okkodo                 1:10.40  3    —
18 Troy Saure            12 George Washington      1:11.61  2    —
DNS Angel Deleon Guerrero 11 Okkodo                      NT  3
DNS Javen Paloma          10 Okkodo                      NT  3
Varsity Womens 400 Meters
====================================================================
Name                  Yr Team                      Time H#   Pts
——————————————————————–
1 Christina Francisco   11 Guam                     28.51  1    —
2 Taloani Atoigue       10 Guam                     31.66  1    —
3 Kaitlyn Calma          9 John F. Kennedy          31.92  1    —
4 Queenie Agtarap       11 John F. Kennedy          33.02  1    —
5 Ailea Bonto            9 Simon Sanchez            34.24  1    —
6 Celine Amparo         10 Okkodo                 1:04.68  2    —
7 Janiko Gogue           9 George Washington      1:11.76  2    —
8 Frezzia Edubalad       9 Southern               1:13.45  2    —
9 Kheila Ocampo          9 Simon Sanchez          1:32.96  1    —
10 Ravenne Vitug          9 George Washington      1:35.34  2    —
DNS Anne Kaye Alba        10 John F. Kennedy             NT  1
DNS Nicole Ericsson       10 George Washington           NT  2
DNS Liezel Nunez           9 Simon Sanchez               NT  2
Varsity Mens 300m Hurdles
====================================================================
Name                  Yr Team                      Time H#   Pts
——————————————————————–
1 Zhivoco Smith         12 Guam                     44.90  1    —
2 Tommy Borja           12 George Washington        47.32  2    —
3 Calvin Harmon         11 Guam                     47.90  1    —
4 Reo Hautea            12 John F. Kennedy          49.12  1    —
5 Donovan Nededog       12 Southern                 49.90  3    —
6 Zachary Cejoco        11 Okkodo                   49.92  3    —
7 Ethan Alegre          10 George Washington        49.97  2    —
8 Zhacary Phillips       9 Guam                     51.04  4    —
9 Ken Delfin             9 Simon Sanchez            52.23  4    —
10 RC Abordonado          9 John F. Kennedy          53.04  4    —
11 Jethro Capati          9 Simon Sanchez            53.18  4    —
12 Austin Ignacio        12 John F. Kennedy          53.38  1    —
13 Eric Alegre           10 George Washington        53.42  2    —
14 Michael Topasna       10 Southern                 53.96  3    —
15 Charles Roque         11 Simon Sanchez            55.02  1    —
16 David Santos          12 Father Duenas          1:40.12  2    —
DNS Joshua Ballon         12 Okkodo                      NT  3
DNS Ryan Teologo          11 Southern                    NT  3
DNS Arkel Rodriguez       10 Okkodo                      NT  4
Varsity Womens 300m Hurdles
====================================================================
Name                  Yr Team                      Time H#   Pts
——————————————————————–
1 Christina Francisco   11 Guam                     51.41  1    —
2 Jadine Rosario        11 John F. Kennedy          56.05  1    —
3 Anne Kaye Alba        10 John F. Kennedy          58.09  1    —
4 Erika Knorr           10 John F. Kennedy        1:00.94  1    —
5 Mavrine Delapaz        – Okkodo                 1:06.61  2    —
6 Ailea Bonto            9 Simon Sanchez          1:08.73  2    —
7 Marika Tanoue         10 Simon Sanchez          1:11.60  2    —
SCR Elena Escalona        11 Southern                    NT  2
Varsity Mens 800 Meters Prelims
===========================================================
Name                  Yr Team                      Time
———————————————————–
1 Austy Hines           12 Guam                   2:12.68
2 Rainier Porras        12 Southern               2:12.99
3 Aaron Castro           9 Simon Sanchez          2:16.96
4 Austin Mendiola       12 George Washington      2:17.04
5 Jaden Pangelinan      12 Father Duenas          2:17.76
6 Albert james Linder   11 Southern               2:17.97
7 Mark Yoshida          12 Okkodo                 2:18.26
8 John Buan             10 Simon Sanchez          2:19.88
9 Athan Arizanga         9 Okkodo                 2:22.03
10 Kennedy Macatuno       9 John F. Kennedy        2:23.06
11 Karl Almoite           9 John F. Kennedy        2:23.38
12 Arthur Owen           11 Guam                   2:24.24
13 Michael Murphy        10 John F. Kennedy        2:25.40
14 Douglas Grant         11 Guam                   2:26.69
15 Erwin Jr Fejeran      11 Father Duenas          2:34.94
16 Roland Ocampo          9 Simon Sanchez          2:42.64
17 Ben Lee Ulloa         11 George Washington      2:47.46
18 Troy Saure            12 George Washington      2:57.01
DNS Nathaniel Santos      10 Father Duenas               NT
DNS Nicolas Delgado        9 Okkodo                      NT
DNS Nelson Ortega          9 Southern                    NT
Varsity Mens 800 Meters Finals
=================================================================
Name                  Yr Team                      Time   Pts
—————————————————————–
1 Austy Hines           12 Guam                   2:12.68    —
2 Rainier Porras        12 Southern               2:12.99    —
3 Aaron Castro           9 Simon Sanchez          2:16.96    —
4 Austin Mendiola       12 George Washington      2:17.04    —
5 Jaden Pangelinan      12 Father Duenas          2:17.76    —
6 Albert james Linder   11 Southern               2:17.97    —
7 Mark Yoshida          12 Okkodo                 2:18.26    —
8 John Buan             10 Simon Sanchez          2:19.88    —
9 Athan Arizanga         9 Okkodo                 2:22.03    —
10 Kennedy Macatuno       9 John F. Kennedy        2:23.06    —
11 Karl Almoite           9 John F. Kennedy        2:23.38    —
12 Arthur Owen           11 Guam                   2:24.24    —
13 Michael Murphy        10 John F. Kennedy        2:25.40    —
14 Douglas Grant         11 Guam                   2:26.69    —
15 Erwin Jr Fejeran      11 Father Duenas          2:34.94    —
16 Roland Ocampo          9 Simon Sanchez          2:42.64    —
17 Ben Lee Ulloa         11 George Washington      2:47.46    —
18 Troy Saure            12 George Washington      2:57.01    —
dns Nicolas Delgado        9 Okkodo                      NT
dns Nathaniel Santos      10 Father Duenas               NT
dns Nelson Ortega          9 Southern                    NT
Varsity Womens 800 Meters Prelims
===========================================================
Name                  Yr Team                      Time
———————————————————–
1 Jeashalyn Fejeran     12 George Washington      2:42.07
2 Pilar Righetti        12 John F. Kennedy        2:47.67
3 Loraine Milan          9 John F. Kennedy        2:48.66
4 Samantha Uncangco     11 Academy of Our Lady    2:50.16
5 Adrienne Edrosa        – Okkodo                 2:55.95
6 Sofia Lowe            10 George Washington      3:01.19
7 Elayne Apol           10 Guam                   3:01.62
8 Abigail Emmerling     10 Guam                   3:02.28
9 Bonita Dydasco        11 Southern               3:06.42
10 Eva Laserna            9 Simon Sanchez          3:15.69
11 Meghan Chico          12 Academy of Our Lady    3:19.87
12 Anne Kaye Alba        10 John F. Kennedy        3:25.92
13 Kelly Mondina          9 Simon Sanchez          3:38.14
DNS Taloani Atoigue       10 Guam                        NT
DNS Nikki Del Castillo    12 Okkodo                      NT
DNS Maegan Delfin         11 Simon Sanchez               NT
Varsity Womens 800 Meters Finals
=================================================================
Name                  Yr Team                      Time   Pts
—————————————————————–
1 Jeashalyn Fejeran     12 George Washington      2:42.07    —
2 Pilar Righetti        12 John F. Kennedy        2:47.67    —
3 Loraine Milan          9 John F. Kennedy        2:48.66    —
4 Samantha Uncangco     11 Academy of Our Lady    2:50.16    —
5 Adrienne Edrosa        – Okkodo                 2:55.95    —
6 Sofia Lowe            10 George Washington      3:01.19    —
7 Elayne Apol           10 Guam                   3:01.62    —
8 Abigail Emmerling     10 Guam                   3:02.28    —
9 Bonita Dydasco        11 Southern               3:06.42    —
10 Eva Laserna            9 Simon Sanchez          3:15.69    —
11 Meghan Chico          12 Academy of Our Lady    3:19.87    —
12 Anne Kaye Alba        10 John F. Kennedy        3:25.92    —
13 Kelly Mondina          9 Simon Sanchez          3:38.14    —
dns Taloani Atoigue       10 Guam                        NT
dns Maegan Delfin         11 Simon Sanchez               NT
dns Nikki Del Castillo    12 Okkodo                      NT
Varsity Mens 200 Meters
==========================================================================
Name                  Yr Team                      Time  Wind H#   Pts
————————————————————————–
1 Jacob Jawan           12 Guam                     24.07   NWI  1    —
2 Austin Cantrell       12 Guam                     24.18   NWI  1    —
3 Bleu Perez            12 Father Duenas            24.23   NWI  2    —
4 Roy Taimanglo         10 Father Duenas            24.93   NWI  2    —
5 Ryan Teologo          11 Southern                 24.97   NWI  3    —
6 Keith Chauret         10 Guam                     25.00   NWI  1    —
7 Richard Hale III      10 Okkodo                   25.45   NWI  3    —
8 Gionn Buenavidez      11 John F. Kennedy          25.93   NWI  1    —
9 Dylan Aguon           10 Okkodo                   26.07   NWI  3    —
9 John Mesias           10 Okkodo                   26.07   NWI  3    —
11 Norbin Tiru           10 George Washington        26.26   NWI  2    —
12 Marc Bituin            9 John F. Kennedy          26.47   NWI  1    —
13 Kevin Galendez        10 Simon Sanchez            26.70   NWI  1    —
14 Ronald Cipriano       10 Simon Sanchez            27.61   NWI  3    —
15 Eric Alegre           10 George Washington        27.70   NWI  2    —
16 Joseph Uncangco       11 Southern                 28.04   NWI  3    —
17 Neil Baul             10 George Washington        28.41   NWI  2    —
18 Raymond Cruz          10 Simon Sanchez            29.19   NWI  2    —
19 Karl Bamba             9 John F. Kennedy          29.76   NWI  1    —
20 Mark Natividad        10 Father Duenas            29.90   NWI  2    —
21 Neil Tirador          12 Southern                 30.45   NWI  3    —
Varsity Womens 200 Meters
==========================================================================
Name                  Yr Team                      Time  Wind H#   Pts
————————————————————————–
1 Raquel Walker         11 George Washington        28.51   NWI  2    —
2 Celine Amparo         10 Okkodo                   28.55   NWI  3    —
3 De Leon Guerrero Lian  9 Simon Sanchez            28.94   NWI  3    —
4 Bridgett Cantrell     10 Guam                     29.23   NWI  1    —
5 Queenie Agtarap       11 John F. Kennedy          29.39   NWI  1    —
6 Eliana Koshiba-Panuel 10 Academy of Our Lady      30.27   NWI  2    —
7 Jonelle Sayama        10 Academy of Our Lady      30.60   NWI  2    —
8 Janiko Gogue           9 George Washington        31.63   NWI  2    —
9 Shaileen Espino        9 Simon Sanchez            31.71   NWI  1    —
10 Raisa Flores           9 Okkodo                   31.82   NWI  3    —
11 Arisa Barcinas        10 Academy of Our Lady      32.34   NWI  2    —
12 Frezzia Edubalad       9 Southern                 32.35   NWI  3    —
13 Jucel Angara          11 Guam                     33.07   NWI  1    —
14 Juiliaane Remillo      9 John F. Kennedy          33.17   NWI  1    —
15 Erika Knorr           10 John F. Kennedy          33.38   NWI  1    —
16 Adhara Balansay        9 Simon Sanchez            34.16   NWI  2    —
17 Roey Panganiban        – Okkodo                   34.28   NWI  3    —
18 Aisha Melendez         9 Guam                     35.38   NWI  1    —
DNS Olivia Ferguson        9 George Washington           NT   NWI  2
Varsity Mens 4×400 Relay
============================================================
Team                                          Time   Pts
————————————————————
1 Simon Sanchez A                            3:47.26    —
1) John Buan             2) Nikko Capati
3) Evander De Guzman     4) Aaron Castro
2 Guam A                                     3:48.37    —
1) Zhivoco Smith         2) Douglas Grant
3) Austy Hines           4) Jacob Jawan
3 John F. Kennedy A                          3:56.13    —
1) Reo Hautea            2) Anthony Smalls
3) Kennedy Macatuno      4) Michael Murphy
4 Southern A                                 3:58.65    —
1) Rainier Porras        2) Christian Gico
3) Albert james Linder   4) Ryan Teologo
5 George Washington A                        4:04.17    —
1) Ethan Alegre          2) Tommy Borja
3) Kyze Gozo             4) Austin Mendiola
6 Father Duenas A                            4:07.70    —
1) Dean Estoy            2) Erwin Jr Fejeran
3) Dominic Salenga       4) Jaden Pangelinan
7 Okkodo A                                   4:08.52    —
1) Athan Arizanga        2) John Olandez
3) Mark Yoshida          4) Joseph Munoz
8 John F. Kennedy B                          4:26.23    —
DQ Simon Sanchez B                                 NT
1) Jonathon Bondoc       2) Kristian Cercado
3) Erjay Luku            4) Aydin Marquez
Varsity Womens 4×400 Relay
============================================================
Team                                          Time   Pts
————————————————————
1 George Washington A                        4:40.81    —
1) Nicole Ericsson       2) Sofia Lowe
3) Jeashalyn Fejeran     4) Raquel Walker
2 John F. Kennedy A                          4:48.37    —
1) Pilar Righetti        2) Loraine Milan
3) Jadine Rosario        4) Queenie Agtarap
3 Guam A                                     4:59.21    —
1) Christina Francisco   2) Taloani Atoigue
3) Bridgett Cantrell     4) Abigail Emmerling
4 Academy of Our Lady of Guam A              5:12.75    —
1) Angelyn Sy            2) Meghan Chico
3) Arisa Barcinas        4) Samantha Uncangco
5 Simon Sanchez A                            6:09.16    —
1) Ailea Bonto           2) Amy Basagar
3) Stephanie Julao       4) Rozelle Ragat
6 Simon Sanchez B                            6:23.18    —
1) Rosemarie Banzal      2) Stephanie Julao
3) Marilea Torcelino     4) Rowena Topacio
DNS Academy of Our Lady of Guam B                   NT
1) Angelyn Sy
DNS Okkodo A                                        NT
1) Rykiel Glory          2) Rikka De Leon
3) Nikki Del Castillo    4) Agatha Carpo
Varsity Mens High Jump
=================================================================
Name                  Yr Team                      Mark   Pts
—————————————————————–
1 Anthony Castro         9 Simon Sanchez            1.73m    —
2 Calvin Harmon         11 Guam                     1.68m    —
3 Christian J Chang     12 Father Duenas            1.57m    —
4 Albert Johnston       12 Father Duenas            1.57m    —
5 Eric Alegre           10 George Washington        1.57m    —
6 Aaron Castro           9 Simon Sanchez            1.57m    —
7 ReyJohn Flores        12 John F. Kennedy          1.45m    —
7 Kennedy Macatuno       9 John F. Kennedy          1.45m    —
9 Jordan Hunter         11 Guam                     1.45m    —
10 Christian Gico        11 Southern                 1.37m    —
11 Ken Sekine            12 Southern                 1.37m    —
12 Allen Santos           9 Simon Sanchez            1.37m    —
NH Robert Manalo         10 Father Duenas               NH
NH Marc Bituin            9 John F. Kennedy             NH
Varsity Womens High Jump
=================================================================
Name                  Yr Team                      Mark   Pts
—————————————————————–
1 Raquel Walker         11 George Washington        1.27m    —
2 Janiko Gogue           9 George Washington        1.22m    —
3 Shaileen Espino        9 Simon Sanchez            1.22m    —
4 Adhara Balansay        9 Simon Sanchez            1.14m    —
5 Reel Kasondra         12 John F. Kennedy          1.07m    —
DNS Elena Escalona        11 Southern                    NH
dns Olivia Ferguson        9 George Washington           NH
NH Kaitlyn Calma          9 John F. Kennedy             NH
Varsity Womens Shot Put
=================================================================
Name                  Yr Team                      Mark   Pts
—————————————————————–
1 Keri Brooks           12 Guam                     8.72m    —
2 Frances De Leon       12 Okkodo                   8.34m    —
3 Elizabeth Flisco      10 George Washington        7.88m    —
4 Victoria San Nicolas  11 Southern                 7.12m    —
5 Juiliaane Remillo      9 John F. Kennedy          6.24m    —
6 Ciara Guerrero        11 George Washington        6.22m    —
7 Irish Oftana           – Okkodo                   5.96m    —
8 Stephanie Julao        9 Simon Sanchez            5.90m    —
9 Maegan Delfin         11 Simon Sanchez            5.88m    —
10 Jazel Manlangit        9 Simon Sanchez            5.77m    —
11 Tiffany Demesa        11 Southern                 5.68m    —
12 Tina Chen              9 John F. Kennedy          5.50m    —
13 Jenivee Sarmiento     11 John F. Kennedy          5.48m    —
14 Clarisse Prado         9 George Washington        4.88m    —
dns Zhariam Cabrera       12 Academy of Our Lady         ND
dns Ann Bismonte          11 Academy of Our Lady         ND
dns Raphaelle Quinto      12 Academy of Our Lady         ND
dns Mary Jo Fernando      10 Okkodo                      ND
dns Amanda Cruz           11 Okkodo                      ND
dns Amy Basagar           12 Simon Sanchez               ND
Varsity Mens Shot Put
=================================================================
Name                  Yr Team                      Mark   Pts
—————————————————————–
1 Cameron Calloway       9 Southern                11.32m    —
2 Joshua Miller          9 Okkodo                  11.02m    —
3 Joshua Songsong       11 John F. Kennedy         11.00m    —
4 Lono Brady            12 Southern                10.52m    —
5 Curtix Sanchez        11 John F. Kennedy         10.46m    —
6 Drake Taitano         10 George Washington       10.26m    —
7 Greg Attao            10 Guam                     9.90m    —
8 Edmer Aguas           12 Simon Sanchez            9.79m    —
9 Joshua Acierto         9 John F. Kennedy          9.76m    —
10 Paul Olandez          10 Okkodo                   9.72m    —
11 Cody Burpo            12 Guam                     9.66m    —
12 Lordan Aguon          12 Guam                     9.66m    —
13 John Paul Mallari     12 Father Duenas            9.44m    —
14 Kyle Navarrete        12 Simon Sanchez            8.58m    —
15 Liann Torres          10 Okkodo                   8.58m    —
16 Curtis Aranzaso       12 Simon Sanchez            8.26m    —
17 Johnroy Perez         12 George Washington        8.14m    —
18 Joseph Aserios        12 Father Duenas            7.96m    —
19 Neil Tirador          12 Southern                 7.32m    —
20 Patrick Galimba        9 George Washington        6.78m    —
21 Lorenz Junio           9 Father Duenas            6.09m    —
dns Tristian Muna         11 Guam                        ND
dns Nicholas Espiritu     10 Okkodo                      ND
Varsity Womens Discus
=================================================================
Name                  Yr Team                      Mark   Pts
—————————————————————–
SCR Raphaelle Quinto      12 Academy of Our Lady         ND
SCR Keri Brooks           12 Guam                        ND
SCR Elizabeth Flisco      10 George Washington           ND
SCR Raena Muna             9 George Washington           ND
SCR Ajalyn Omelau          9 George Washington           ND
SCR Jenivee Sarmiento     11 John F. Kennedy             ND
SCR Juiliaane Remillo      9 John F. Kennedy             ND
SCR Gianni Cosico          9 John F. Kennedy             ND
SCR Tiffany Demesa        11 Southern                    ND
SCR Brey Rosario          11 Southern                    ND
SCR Ciera Torres          11 Southern                    ND
SCR Jazel Manlangit        9 Simon Sanchez               ND
SCR Stephanie Julao        9 Simon Sanchez               ND
SCR Amy Basagar           12 Simon Sanchez               ND
Varsity Mens Discus
=================================================================
Name                  Yr Team                      Mark   Pts
—————————————————————–
SCR David Santos          12 Father Duenas               ND
SCR Christian J Chang     12 Father Duenas               ND
SCR Dane Kondo            12 Father Duenas               ND
SCR Lordan Aguon          12 Guam                        ND
SCR Johnroy Perez         12 George Washington           ND
SCR Drake Taitano         10 George Washington           ND
SCR Patrick Galimba        9 George Washington           ND
SCR Michael Aguon         12 John F. Kennedy             ND
SCR Jay Patrick Dela Cruz 11 John F. Kennedy             ND
SCR Jaron Bautista        10 John F. Kennedy             ND
SCR Joe Sekine            10 Southern                    ND
SCR Collin Cruz           11 Southern                    ND
SCR Mandy Andrew           9 Southern                    ND
SCR Edmer Aguas           12 Simon Sanchez               ND
SCR Curtis Aranzaso       12 Simon Sanchez               ND
SCR Raymond Cruz          10 Simon Sanchez               ND
Varsity Womens Javelin
=================================================================
Name                  Yr Team                      Mark   Pts
—————————————————————–
1 Frances De Leon       12 Okkodo                  26.84m    —
2 Amy Basagar           12 Simon Sanchez           25.16m    —
3 Maria Lowe            11 George Washington       17.30m    —
4 Keri Brooks           12 Guam                    15.10m    —
5 Victoria San Nicolas  11 Southern                14.84m    —
6 Ciara Guerrero        11 George Washington       14.68m    —
7 Gianni Cosico          9 John F. Kennedy         13.68m    —
8 Alison Plummer        10 John F. Kennedy         13.42m    —
9 Queenie Cadag          9 Simon Sanchez           12.44m    —
10 Tiffany Demesa        11 Southern                11.80m    —
11 Via Galsim             9 John F. Kennedy         11.38m    —
12 Irish Oftana           – Okkodo                  11.04m    —
13 Brey Rosario          11 Southern                10.06m    —
SCR Raphaelle Quinto      12 Academy of Our Lady         ND
SCR Ann Bismonte          11 Academy of Our Lady         ND
SCR Alyssa Oftana         10 Okkodo                      ND
SCR Amanda Cruz           11 Okkodo                      ND
SCR Lianna Urbino         12 Simon Sanchez               ND
Varsity Mens Javelin
=================================================================
Name                  Yr Team                      Mark   Pts
—————————————————————–
1 Lordan Aguon          12 Guam                    34.88m    —
2 Jay Patrick Dela Cruz 11 John F. Kennedy         34.02m    —
3 Christopher Fejeran   10 John F. Kennedy         34.00m    —
4 Edmer Aguas           12 Simon Sanchez           30.00m    —
5 Johnroy Perez         12 George Washington       28.60m    —
6 Yuji Canales          11 John F. Kennedy         27.46m    —
7 Joshua Miranda        12 Father Duenas           26.82m    —
8 Jonathon Holm         11 Father Duenas           26.50m    —
8 Kyle Navarrete        12 Simon Sanchez           26.50m    —
10 Andro Aserios         11 Father Duenas           26.00m    —
11 Collin Cruz           11 Southern                24.60m    —
12 Ryan Mercado          12 Okkodo                  24.24m    —
13 Greg Attao            10 Guam                    23.54m    —
14 Paul Olandez          10 Okkodo                  23.20m    —
15 Tristan Roberts          Guam                    21.50m    —
16 Klyne Guzman          10 Southern                19.50m    —
17 Jim Rebujio           12 Simon Sanchez           19.36m    —
18 Roquin Mesa           12 Southern                18.52m    —
19 Drake Taitano         10 George Washington       17.80m    —
20 Tristian Chiguina      – Okkodo                  16.64m    —
SCR Marc Tinio             9 John F. Kennedy             ND
SCR Nathanel Villa Flores 11 Okkodo                      ND
Varsity Womens Long Jump
=======================================================================
Name                  Yr Team                      Mark  Wind   Pts
———————————————————————–
1 De Leon Guerrero Lian  9 Simon Sanchez            4.34m   NWI    —
2 Celine Amparo         10 Okkodo                   4.28m   NWI    —
3 Raisa Flores           9 Okkodo                   4.01m   NWI    —
4 Salina Voung          10 John F. Kennedy          3.85m   NWI    —
5 Abigail Emmerling     10 Guam                     3.61m   NWI    —
6 Alison Plummer        10 John F. Kennedy          3.53m   NWI    —
7 Nicole Ericsson       10 George Washington        3.50m   NWI    —
8 Erika Knorr           10 John F. Kennedy          3.15m   NWI    —
9 Bonita Dydasco        11 Southern                 3.05m   NWI    —
10 Ianthe Porras         11 Southern                 3.04m   NWI    —
11 Rozelle Ragat          9 Simon Sanchez            2.60m   NWI    —
12 Lian Nacianceno       11 George Washington        2.56m   NWI    —
SCR Aisha Melendez         9 Guam                        ND
SCR Kimberly Guiang       10 Simon Sanchez               ND
Varsity Mens Long Jump
=======================================================================
Name                  Yr Team                      Mark  Wind   Pts
———————————————————————–
1 Anthony Castro         9 Simon Sanchez            5.74m   NWI    —
2 Richard Hale III      10 Okkodo                   5.73m   NWI    —
3 Roy Taimanglo         10 Father Duenas            5.49m   NWI    —
4 Norbin Tiru           10 George Washington        5.42m   NWI    —
5 Christian Acosta      11 Okkodo                   5.20m   NWI    —
6 Eric Alegre           10 George Washington        5.18m   NWI    —
7 Christian Gico        11 Southern                 5.08m   NWI    —
8 Mark Lopez             – Okkodo                   4.47m   NWI    —
9 Raymond Cruz          10 Simon Sanchez            4.30m   NWI    —
10 John Obra              9 Simon Sanchez            4.22m   NWI    —
11 Robert Manalo         10 Father Duenas            4.20m   NWI    —
12 Angelo Fajardo        10 Father Duenas            3.92m   NWI    —
13 Kristan Aquino         9 John F. Kennedy          3.88m   NWI    —
SCR Anthony Smalls        10 John F. Kennedy             ND
SCR Christopher Andrada   11 John F. Kennedy             ND
SCR Donovan Nededog       12 Southern                    ND
SCR Jerome Harris         10 Southern                    ND
scr Angelo Cortez         10 Okkodo                      ND
Varsity Womens Triple Jump
=======================================================================
Name                  Yr Team                      Mark  Wind   Pts
———————————————————————–
1 Jeashalyn Fejeran     12 George Washington        9.92m   NWI    —
2 Salina Voung          10 John F. Kennedy          8.17m   NWI    —
3 Jhezaryn Azicate      12 Okkodo                   7.84m   NWI    —
4 Abigail Emmerling     10 Guam                     7.58m   NWI    —
5 Shaileen Espino        9 Simon Sanchez            7.00m   NWI    —
6 Alison Plummer        10 John F. Kennedy          6.97m   NWI    —
7 Aisha Melendez         9 Guam                     6.30m   NWI    —
8 Kaitlyn Calma          9 John F. Kennedy          5.90m   NWI    —
nlj Liezel Nunez           9 Simon Sanchez               ND
dns Kheila Ocampo          9 Simon Sanchez               ND
Varsity Mens Triple Jump
=======================================================================
Name                  Yr Team                      Mark  Wind   Pts
———————————————————————–
1 Anthony Castro         9 Simon Sanchez           11.49m   NWI    —
2 Gionn Buenavidez      11 John F. Kennedy         11.19m   NWI    —
3 Christian Acosta      11 Okkodo                  11.05m   NWI    —
4 Allen Santos           9 Simon Sanchez            9.99m   NWI    —
5 Gabriel De Luna       10 Simon Sanchez            9.45m   NWI    —
6 Bryan Fagaragan       11 Okkodo                   8.74m   NWI    —
7 Kristan Aquino         9 John F. Kennedy          8.49m   NWI    —
8 Michael Topasna       10 Southern                 8.48m   NWI    —
9 Kristian Evangelista  12 Southern                 8.24m   NWI    —
10 Karl Bamba             9 John F. Kennedy          7.85m   NWI    —
SCR Richard Celeste       12 Southern                    ND
SCR Jerome Acuna          10 Okkodo                      ND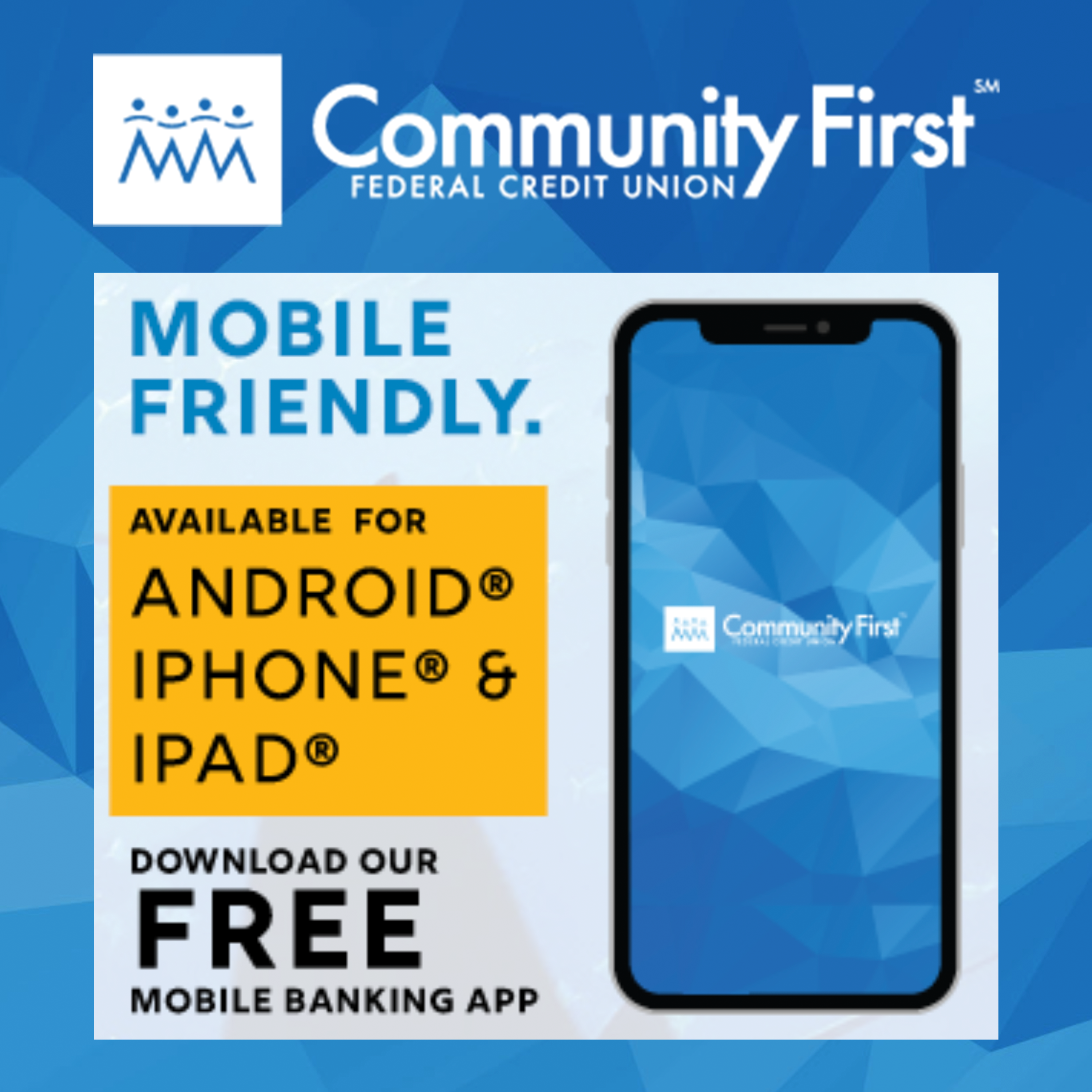 GPS Sports Calendar
SU

MO

TU

WE

TH

FR

SA
Events for November
1st
04:30 PM - 06:00 PM
Various
05:30 PM - 09:00 PM
Various
05:30 PM - 08:30 PM
Okkodo
Events for December
2nd
05:30 PM - 09:00 PM
Custom Fitness
06:00 PM - 08:00 PM
Various
Events for December
3rd
06:00 AM - 09:00 AM
Angel Santos Park
09:00 AM - 04:30 PM
UOG Field
09:00 PM - 12:00 PM
MOA Arena
Events for December
3rd
No Events
Events for December
5th
04:00 PM - 06:00 PM
Various
05:30 PM - 09:00 PM
Various
06:30 PM - 09:00 PM
UOG Calvo Field House
Events for December
6th
05:30 PM - 08:30 PM
GW Field
06:00 PM - 08:00 PM
TBA
Events for December
7th
04:00 PM - 06:00 PM
Various
05:30 PM - 08:30 PM
Various
06:30 PM - 09:00 PM
UOG Calvo Field House
Events for December
7th
No Events
Events for December
9th
04:30 PM - 06:00 PM
Two Lovers Road
04:30 PM - 08:00 PM
GW Field
05:30 PM - 09:00 PM
TBA
Events for December
10th
06:00 AM - 08:00 AM
Umatac
09:00 AM - 12:00 PM
GW Field
Events for December
10th
No Events
Events for December
12th
04:00 PM - 06:00 PM
Various
05:30 PM - 09:00 PM
TBA
Events for December
13th
04:00 PM - 09:00 PM
Guam High
04:30 PM - 06:30 PM
Academy
05:30 PM - 09:00 PM
Various
Events for December
14th
04:00 PM - 06:00 PM
Various
05:30 PM - 08:30 PM
GW Field
Events for December
14th
No Events
Events for December
15th
No Events
Events for December
17th
04:00 PM - 08:00 PM
GW Field
18

19

20

21

22

23

24
Events for December
17th
No Events
Events for December
18th
No Events
Events for December
19th
No Events
Events for December
20th
No Events
Events for December
21st
No Events
Events for December
22nd
No Events
Events for December
23rd
No Events
25

26

27

28

29

30

31
Events for December
24th
No Events
Events for December
25th
No Events
Events for December
26th
No Events
Events for December
27th
No Events
Events for December
28th
No Events
Events for December
29th
No Events
Events for December
30th
No Events
1

2

3

4

5

6

7