By GSPN Staff
The 2014 Boys volleyball season is entering it's quarter finals stretch as eight teams are competing for a chance to take home the title. The Harvest Eagles jumped out on top of the league owning the number one seed while the JFK Islanders took the second seed. The Okkodo Bulldogs managed to grab the third seed while the GW Geckos and FD Friars take four and five. Rounding out the playoff schedule are the St. Paul Warriors at six, the Southern Dolphins at seven and the Guam High Panthers at eight.
Friday QUARTERFINALS
#8 Guam High at #1 Harvest 5 pm
#5 FD at #4 GW 6 pm
#6 St. Paul at #3 Okkodo 6 pm
#7 Southern at #2 JFK 6 pm
GSPN's volleyball beat writers have seen all the league's best perform all season long. Writers Niko Bulaon, Mike Nauta, and Kolby Chang give you special insight on what to prepare for this 2014 volleyball playoff season.
This league will come down to the wire. What team has been most exciting to watch all season?
Mike: The 2014 IIAAG HS Boys Volleyball Season has been filled with lots of intense and exciting action. Both the Okkodo Bulldogs and Harvest Eagles have been the most exciting teams that I've seen play and watch all season long. To choose just one between the two would be unfair.
Niko: The Okkodo Bulldogs have been an interesting team to watch throughout the season. With hitters such as Jeddou Antonio and Gary Aromin, and captain/setter Arvi Santos, the Bulldogs made their way into the top four with no problem. The height and communication of Okkodo always put their opponents on edge, knowing how to get their team and fans on their feet and into the game. Win or lose, the Bulldogs know how to make every game an exciting one.
Kolby: The Okkodo Bulldogs are going to be a fun team to watch in the playoffs. They're a fast-paced team with a lot good athletes. The HCA Eagles tripped them up what otherwise would be a perfect season but it was a much needed wake up call and this team is peaking at the right time. They have a size advantage over any team in the league with Ben Borja and Jeddou Antonio working the net.
Who is your season MVP? 
Mike: Just like how the competition has been all season long between many teams, picking an MVP may be one of the toughest jobs. However, I'm going to have to go with Harvest Christian Academy's Marlon Evans (setter). As one of the captains on a very explosive Eagles squad, Evans has proven to be an on the court leader while being able to run the offense as well as make wise and timely decisions.
Niko: Eagles captain and setter Marlon Evans is one of the most surprising players on Guam. With his height, you might think he was one of the hitters, but once you witness his setting skills, Evans can impress any crowd. Evans knows his teammates' strengths and weaknesses, makes smart plays, and knows how to use his height against his opponents in a tight net play. With a tough season last year, Evans has brought out the best of the Eagles. His speed and quick thinking helped put his team in the number one spot and a good look at the championship trophy.
Kolby: Jeddou Antonio (Okkodo) is my choice for MVP because he controls both sides of the net. He can hit with power and has good timing on defense. I've seen him rack up points off kills and off blocks during crunch time on several occasions this season. He has a prototypical basketball build and I think that translates over well to volleyball because he has long limbs so he can cover a lot of space.
There are a lot of great setters in the league. Which setter would you consider is making the most impact?
Mike: Evans  has proven to be a key piece to the current success of his team. Being able to run and lead a highly offensive powered team, Evans manages to control game tempo as a setter and also plays as a huge motivational factor for his team.
Niko: Okkodo setter Arvi Santos is one of the best in the league. With teammates like Jeddou Antonio and Ben Borja, it takes a great setter to make a great hitter. Santos's speed and skill as a setter is one that does not go unnoticed; the fight he has to get any ball, good or bad pass, makes him an impact player for his team, helping the Bulldogs make it into the top four.
Kolby: Arvi Santos (Okkodo) is the motor that drives the high-powered Bulldog offense. He has a great timing and knows when and where to deliver the set. There are some power hitters on the Okkodo squad but without a setter like Santos their offense wouldn't be nearly as dynamic.
The league also features great hitters. Which hitter would you say is most lethal?
Mike: I'm going to have to go with Okkodo's Jeddou Antonio. With his quickness and awareness on the court, Antonio can pack up a ton of surprises for any defense across the net.
Niko: Eagles Jordan Javellana is a tough hitter to block. With the help of setter Evans, Javellana is seen to be one of the most dangerous players up front. The power and swiftness of Javellana has helped his team sit atop in the league. It comes to know surprise that Javellana can record up to at least five kills a game, making him a target by many of his opponents.
Kolby: Allen Camacho (Geckos) can throw down off the net. He's an exciting player to watch because of his thunderous kills. He has excellent timing, a big time vertical and enough snap on his kill to give the crowd something to cheer about.
The libero is the underrated leader. Who's the top libero in the league?
Mike: Although he can be used as a utility player on the court, Harvest's Misaki Cramer has shown that playing the libero position is just another one of his strengths. Cramer has shown to accept the challenge since the beginning of the season and continues to play exceptional defense in the back court.
Niko: JFK Islanders Kin Salas knows what it means to be an effective libero. Salas is one of the most flexible players on the court, picking up toughs digs, going for hard dives, and passing the ball with ease. Although liberos don't get much attention, Salas's reaction time and determination make him one of the most exciting and passionate volleyball players in the league.
Coaching is half the battle. Who would you have in the center of your huddle?
Mike: There are two coaches that I would like to have in the middle of my huddle. Both Coach Dohn So of Okkodo and Coach Kevin from Harvest. Both coaches have been instrumental in their team's success and each have brought a lot to the table for their respective players. Coach Kevin and Coach Dohn use their experience and knowledge of the game to key in on things their athletes need to execute.
Niko: GW head coach Ed Duenas knows what it takes for a team to win a championship. Win or lose, Coach Duenas picks his team back up through the toughest of situations. Always communicating with the Geckos throughout the game, Coach Duenas is a well-respected coach in the eyes of many, but despite his authority over his team, he treats his Geckos with the same respect, inspiring each and every one of them with determination and fire.
Kolby: Jarret Sanchez (Dolphins) is a coach who know hows to relate to his players. He can calm them down when they're nervous or hype them up when they lack energy. His team always listens to him and that cannot be stressed enough. They trust him as their leader. He's still a young coach but he handles himself like on the sideline as if he's been doing it for years.
The underdogs have had a great year so far. Which team outside the top four (Harvet, Okkodo, JFK, GW) is most dangerous?
Mike: I call these teams "X-Factor" teams. Both the Southern Dolphins and St. Paul Warriors pose threats come playoff times. Stacked with talent, both teams at any given time can put together the pieces needed to "shock the world" and pull out an upset. Throughout the season, it has been untimely errors that have plagued the two. If they can limit errors, one can expect a surprise or two.
Niko: The FD Friars have had a season of ups and downs, but nonetheless, they show willpower and teamwork. Despite being an underdog this year, the Friars have great hitters and they know how to move as one. With the determination of the Friars and with some FD veterans still standing, they look to push their way through the playoffs.
Kolby: The Dolphins are a darkhorse. What the team lacks in power hitters they make up for with great chemistry, good passing and all-around teamwork. They've proven they can hang with the some of the best in the league and have a strong coach in Sanchez. Volleyball is a team sport and it's tough to beat a team that plays together as well as the Dolphins do.
The volleyball fans on Guam are loud. Which team has the loudest fans?
Mike: With tons of support comes a great amount of cheering. Whether home or away, the Eagles' fans have exposed their loud side to everyone in attendance. They are mainly remembered for the stomping of bleachers when their team is in a "game-point" situation.
Niko: Standing as number one in the league, the Eagles have gained many fans throughout the season. Whether they win or lose, the supporters of Harvest know how to make their team feel special. No matter how far or long a game is, the Eagles' fans take their time to support their team; filling up bleachers and waving signs, the fans of the Eagles are one of the loudest this year.
Kolby: The Eagles definitely have the loudest fans. HCA is still relatively new to the IIAAG scene but they do not lack a passionate fan base that travels with them wherever they play. It's an x-factor that cannot be overlooked especially in the playoffs when emotions are running high.
Which team is going to be holding the volleyball trophy during GSPN's live broadcast on May 16th?
Mike: This year is none like any other. Just about any team in the playoffs is capable of hoisting the championship trophy. If the Bulldogs and Eagles don't cross each other early in the brackets my pick is the two will meet in the finals. Should that be the case I'm going with the Bulldogs for two main reasons. Sweet revenge from their earlier loss to the Eagles in the season and because I used to coach with Coach Dohn So.
Otherwise, if the two should meet early in the brackets, the champion will be whoever takes victory in their battle.
Niko: Coming back from a rocky season last year, the Harvest Eagles proved to be much more than they are initially perceived. Grabbing the top spot with two losses, the Eagles know how to communicate, move on the court, and play as a team. With each player consisting of their own individual talent, the Eagles mesh well together, giving them a good look at the championship this year.
Kolby: It's a toss up between the Bulldogs and the Eagles. Both teams have big time hitters, a high-octane offense and very good coaches. As previously mentioned, the Eagles have a strong following but the Bulldogs have some very enthusiastic fans as well. On a neutral court, the louder fans are going to pump up a team.It's as simple as that. I have a strong feeling that if these two teams meet it's going to go all three sets and it'll be down to the wire.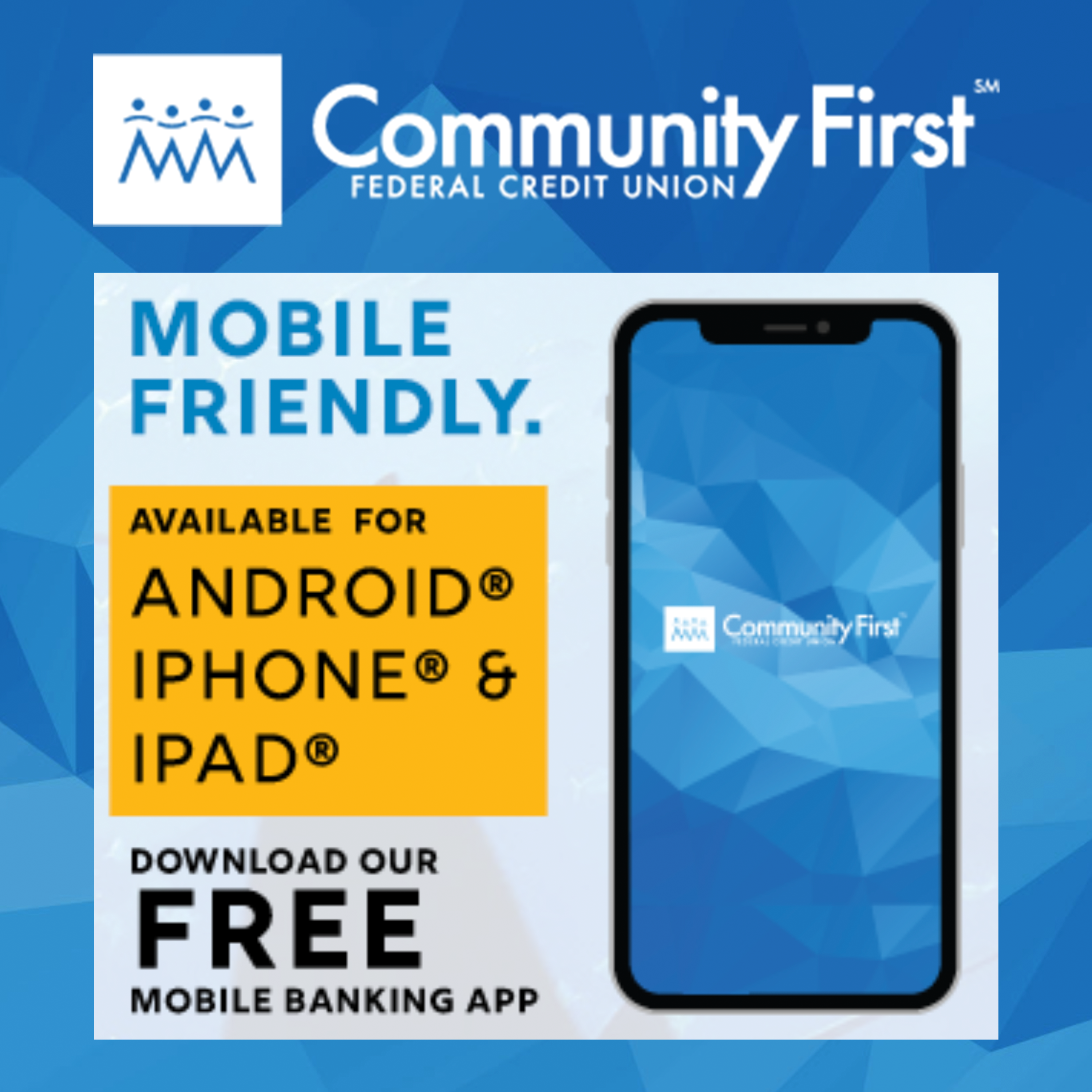 GPS Sports Calendar
SU

MO

TU

WE

TH

FR

SA
Events for November
1st
04:30 PM - 08:00 PM
JFK
05:30 PM - 08:00 PM
Various
05:30 PM - 08:00 PM
Various
Events for December
2nd
09:00 AM - 05:00 PM
FD Phoenix Center
10:00 AM - 03:00 PM
Various
10:00 AM - 04:00 PM
Various
Events for December
3rd
06:00 AM - 08:00 AM
Hilton Hotel
Events for December
4th
04:15 PM - 06:30 PM
Various
04:30 PM - 08:00 PM
GW Field
05:00 PM - 07:00 PM
Okkodo
Events for December
5th
04:00 PM - 06:00 PM
Various
05:00 PM - 08:00 PM
Various
06:00 PM - 08:00 PM
TBA
Events for December
5th
No Events
Events for December
7th
04:00 PM - 06:00 PM
Various
04:15 PM - 06:30 PM
TBA
Events for December
8th
05:00 PM - 08:00 PM
Various
Events for December
9th
Events for December
10th
05:00 AM - 09:00 AM
Skinner's Plaza, Hagatna
09:00 AM - 05:00 PM
UOG Field
Events for December
11th
04:00 PM - 06:00 PM
Father Duenas
04:15 PM - 06:30 PM
Various
Events for December
12th
04:00 PM - 06:00 PM
Various
05:00 PM - 08:00 PM
Various
Events for December
12th
No Events
Events for December
14th
04:00 PM - 06:00 PM
Various
04:15 PM - 08:00 PM
TBA
Events for December
15th
05:00 PM - 08:00 PM
Various
05:30 PM - 09:00 PM
TBA
Events for December
16th
08:00 AM - 04:00 PM
10:00 AM - 03:00 PM
Various
10:00 AM - 04:00 PM
Various
Events for December
16th
No Events
Events for December
18th
04:30 PM - 06:00 PM
Harvest Christian Academy
Events for December
19th
04:00 PM - 06:00 PM
Various
05:00 PM - 08:00 PM
Various
Events for December
19th
No Events
Events for December
21st
04:00 PM - 06:00 PM
TBA
Events for December
22nd
05:00 PM - 08:00 PM
Various
Events for December
23rd
10:00 AM - 04:00 PM
Various
04:00 PM - 10:00 PM
Okkodo
Events for December
23rd
No Events
Events for December
24th
No Events
Events for December
25th
No Events
Events for December
27th
05:30 PM - 07:00 PM
TBA
Events for December
27th
No Events
Events for December
29th
05:30 PM - 09:00 PM
TBA
Events for December
29th
No Events
31

1

2

3

4

5

6
Events for December
30th
No Events