The 2015 Table Tennis Islandwide Asian Friendship concluded over the weekend. Check out the results and winners from the tourney along with a video recap from GSPN's Kyle Twardowski!
Singles – Advance Level
Cyrus Tolentino [Philippines] (Champion)
Marc Diazon [Philippines] (1st Runner up)
Gabriel Certeza [Guam] (2nd Runner up)
Although, Michael Hyatt (Jamaican Olympian) defeated everyone. All his matches were for exhibition only.
Singles – Intermediate's Event
Grace Bubongan [Philippines] (Champion)
Norby Ocampo [Guam] (1st Runner up)
Ferdinand Martinez [Guam] (2nd Runner up)
Singles – Beginner's Event
Julie Jasmin [Guam] (Champion)
Enqi Yang [Guam] (1st Runner up)
Albert Evangelista [Guam] (2nd Runner up)
Since we there were only 6 players for Beginners, we just did a round-robin format and who ever ranked 1, 2 and 3 will be the gold, silver and bronze.
For the team event, there was a total of 8 teams with 3 players per team.
Team Event
Cyrus Tolentino, Tony Huang and Veronica Lee (Champion)
Lerny Abayon, Francisco "Frank" Candaso and Norby Ocampo (Runner up)
[youtube id="d5QLbCRzsfk" width="620″ height="360″]

Foody's 5 Fun Facts
NFL Fan Edition: Sherwin Paet
DID U KNOW?
Frank 'The Crank' Camacho was a competitive youth golfer in Saipan with dreams of making it to the PGA.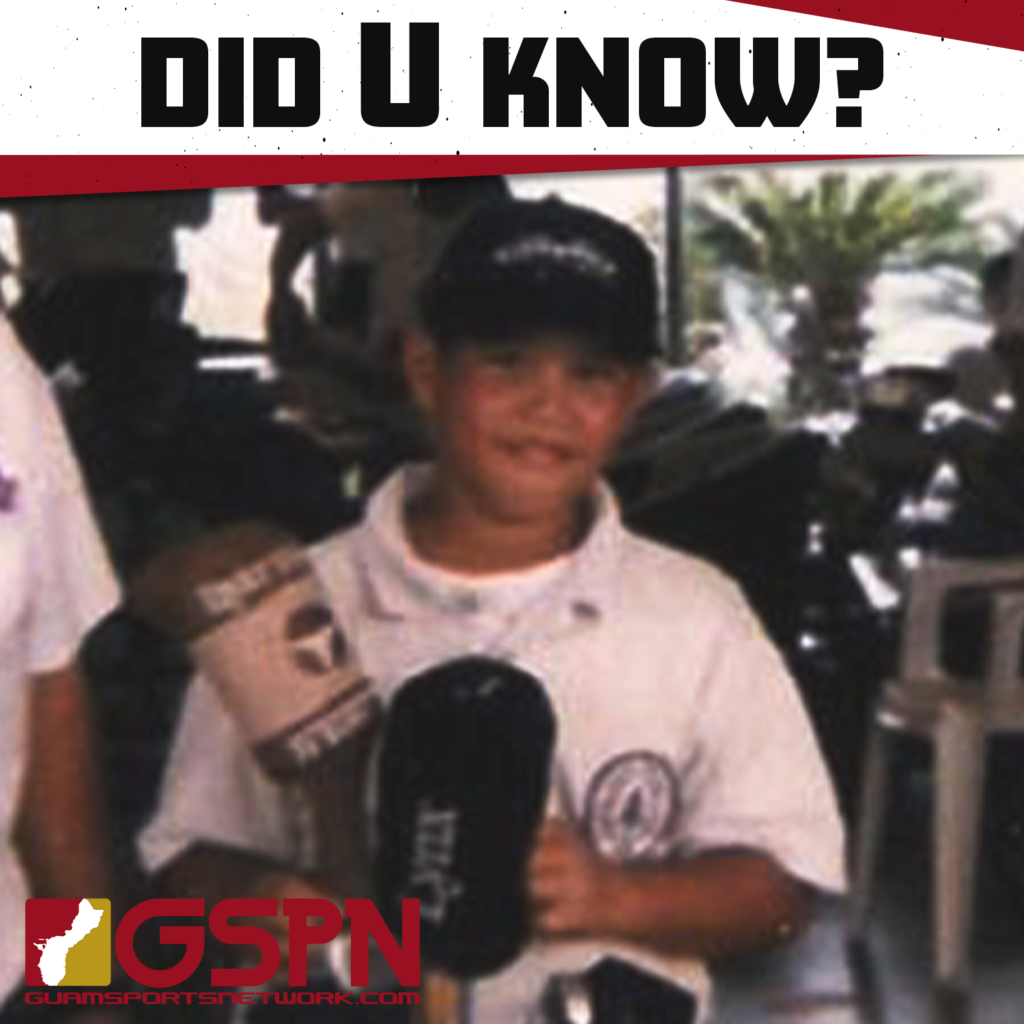 COMING SOON …
ALL SPORTING EVENTS HALTED DUE TO THE CORONAVIRUS ISSUE
QUICK HITS
Brazilian Jiu-jitsu gains another CHamoru black belt.
Johnny-James Lujan earned the honor in Colorado from Professor Tom Lynn, who is also a former US Olympian in taekwondo.
Lujan is the son of Johnny Lujan formerly of Mongmong and Janille Jamero Lujan formerly of Sinajana.