By Jay Leon Guerrero
Guam's "Big" Ben Borja helped the Southridge Skyhawks advance to the Elite 8 of the Oregon State Basketball Championship bracket with a 63-55 victory over Lake Oswego at Southridge on Friday night in Oregon.
Borja, a 16-year-old junior, relocated to Oregon last year to join family members living in the states to better his basketball career. He made the varsity roster for the Skyhawks and had a big game when he scored 25 points versus Century High School last month.
The Skyhawks look to win the state championship, but will need to upset the back-to-back state champions, West Linn, on March 11th in order to achieve their goal. According to Borja's brother, Kea Colburn, West Linn has two players who have verbally committed to playing for the NCAA division I schools after high school.
Borja, who is a 6'7″ play power forward/center for the Skyhawks, said he can't wait to take the court. "I'm very excited, there's really no way to explain it," said Borja.
In his game against Lake Oswego, Borja scored 6 points, grabbed 3 rebounds, and had 1 blocked shot in just eight minutes. Colburn said that his minutes were limited on Friday night due to matchup issues but said look for him to play more against West Linn.
"It's very different here, I've learned so much from the coaches here. I'm still trying to get used to playing with or against guys that are my height and are more athletic," said Borja.
Despite moving away from the island, he still said he still is a Bulldog and he wishes his former teammates the best of luck in the upcoming IIAAG high school boys basketball league.
"Good luck Bullodogs, I'm cheering for you guys to win the championship," said Borja who averaged over 6 blocks during the IIAAG playoffs last season.
Ian Inocencio, one of Borja's former coaches from last season said he is proud of Borja and the Bulldogs will be cheering for him from Guam. "He's a very good kid and he works so hard, we wish him all the best," said coach Inocencio.
"Due to social media, we are able to keep up with him and see he is training at some good facilities. It's good they beat Lake Oswego, that's the alma mater of Kevin Love,"said Borja's other high school coach Desmond Mandell III. "He's a very humble kid, we wish him good luck on his upcoming game," Mandell III added.
PHOTO GALLERY:

Foody's 5 Fun Facts
Sanchez QB Jayton Penaflor
DID U KNOW?
Kein Artero has a list of who's who of Artero uncles who've starred in Guam's gridiron: Andre Artero UOG Tritons & Hals Angels OL, Bubba Artero UOG Tritons & Hals Angels OL, Kenny Artero SSHS DB/Baseball Pitcher, Jesse Sablan FD & Hals Angels FB, Roland San Nicolas FD & Hals Angels OL, Chuck Ada SSHS & Hals Angels DB,  Ed "Rock" Artero SSHS & Hals Angels MLB, "Wild" Bill Ada FD & Hals Angels ML, Jared Ada FD & Hals Angels WR/Utility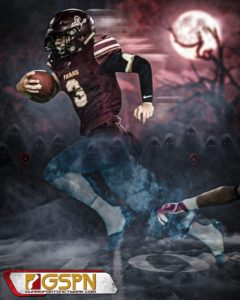 COMING SOON …
– 24th Marianas Fishing Derby
– NFL Week 3: Steelers at 49ers
– Jon Tuck's Bellator debut
QUICK HITS
Dana Holmes is the new UOG men's head basketball coach. In the last two years, he was a coach at FBLG Middle School and most recently a PE teacher at GW.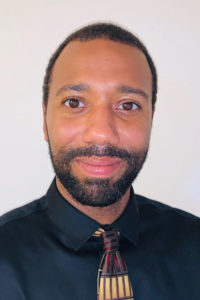 —————————————————-
Pro triathlete Mieko Carey finished third in XTERRA Japan on Sunday in a time of 3:43:02. Her career was on hiatus for a couple of years raising her twin children. It's safe to say the 40-year-old is back in top form. Congratulations Mieko san!