By Robert Balajadia
The Academy Cougars and Sanchez Sharks battled close for the first four innings, but a huge 5th inning by the Cougars allowed their bench to close out the 6th inning in their 16-5 win over the Sharks via 10-run rule at the GW field Wednesday evening in IIAAG girls softball action.
Academy rallied behind an in-the-park home run by Jasmine Balajadia in the 4th inning to take a 7-5 lead before taking complete control in the 5th. Balajadia's home run sparked the teams offense that got off to a mild start.
"I didn't expect it to go out that far! My first couple of at-bats popped up and got out both times so I just needed to keep my head up," admitted Balajadia on the big play.
As much offense as the Cougars brought, the Sharks also played a messy 5th inning allowing errors to score four of the six runs by Academy. An errant throw to center field allowed the Cougars go up 8-5, then two more errors ensued from the catcher to first base followed by an errant throw back to home allowing Academy to jump out to a 10-5 lead.
A bunt by the Cougars turned disastrous for the Sharks as the throw to first was well off allowing another run to score to go up 11-5.
Cougars relief pitcher Meagan Maratita then brought in the Cougars 12th run, and another Academy RBI courtesy of Juliana brought in Maratita to blow the game open at 13-5.
Maratita was also instrumental in closing out the 4th and 5th innings at the mound with the bases loaded in both circumstances to plug the Sharks offense. Though the pressure was on, Maratita rose to the occasion.
"I had my team to back me up and I trust them no matter what happens, even if we happen to make a mistake," said Maratita on her clutch defensive pitching.
The Cougars then turned to their bench in the bottom of the 6th inning with their their sizable lead, but their subs delivered by winning them the game going 4-4 in the batter box.
"It's heartwarming because we work so hard at practice and I know [the bench] is very capable of this," said Balajadia on the bench play.
"Since we're on the field, they're the ones who help us stay focused and positive, but when they get on base we get pretty loud and excited!" added Maratita.
Balajadia didn't have the only in-the-park homer as teammate Doriane Calvo scored the first three runs for the Cougars with her 2nd inning slam. The ball sailed past left field and Calvo never stopped sprinting after getting the go ahead from her sideline coaches, eventually hitting home before the ball could get infield.
Errors by the Cougars allowed the Sharks to get within 3-2 in the top of the 3rd inning, but a mid-air snag by Kiersten Pangelinan saved Balajadia at the mound with runners in scoring position.
Balajadia let two runs score on walks, with Sharks Lylac Urbino and Krystal San Nicolas also finding hits to add to the 4th inning comeback. Balajdia was relieved after the fourth run scored to make the score 5-4, and Maratita allowed a walk to tie the game before closing out the contest.
The Cougars improve to 2-0 on the season while the Sharks drop to 0-2.
PHOTO GALLERY:

Athletes Birthdays by W5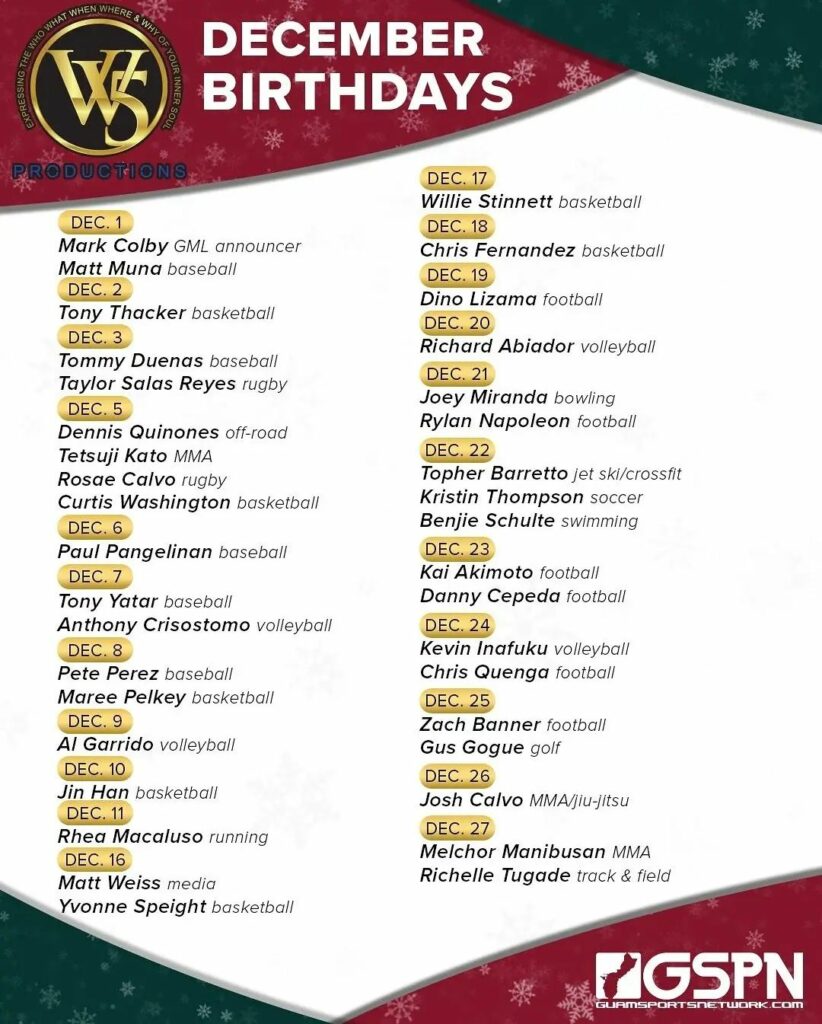 GPS Sports Calendar
SU

MO

TU

WE

TH

FR

SA
Events for December
5th
No Events
Events for December
6th
Events for December
7th
Events for December
8th
No Events
Events for December
9th
Events for December
10th
Events for December
11th
06:00 AM - 08:00 AM
Umatac
Events for December
12th
No Events
Events for December
13th
No Events
Events for December
14th
No Events
Events for December
15th
No Events
Events for December
16th
Events for December
17th
Events for December
18th
19

20

21

22

23

24

25
Events for December
19th
No Events
Events for December
20th
No Events
Events for December
21st
No Events
Events for December
22nd
No Events
Events for December
23rd
No Events
Events for December
24th
No Events
Events for December
25th
No Events
26

27

28

29

30

31

1
Events for December
26th
No Events
Events for December
27th
No Events
Events for December
28th
No Events
Events for December
29th
No Events
Events for December
30th
No Events
Events for December
31st
No Events
National Guard Athletes
Scott Eclavea
Scott Eclavea is a jiu-jitsu black belt and an accomplished MMA fighter. The Guard has given him an outlet in combatives to display his martial art skills, where he's become a head instructor for that program. Eclavea has served since coming out of high school and the Guard has only changed his life for the better.
COMING SOON …
LIVE FOOTBALL ON GSPN
Semifinals: #1 FD vs. #4 Southern (Friday 7 pm)
GSPN Preseason Basketball Tournament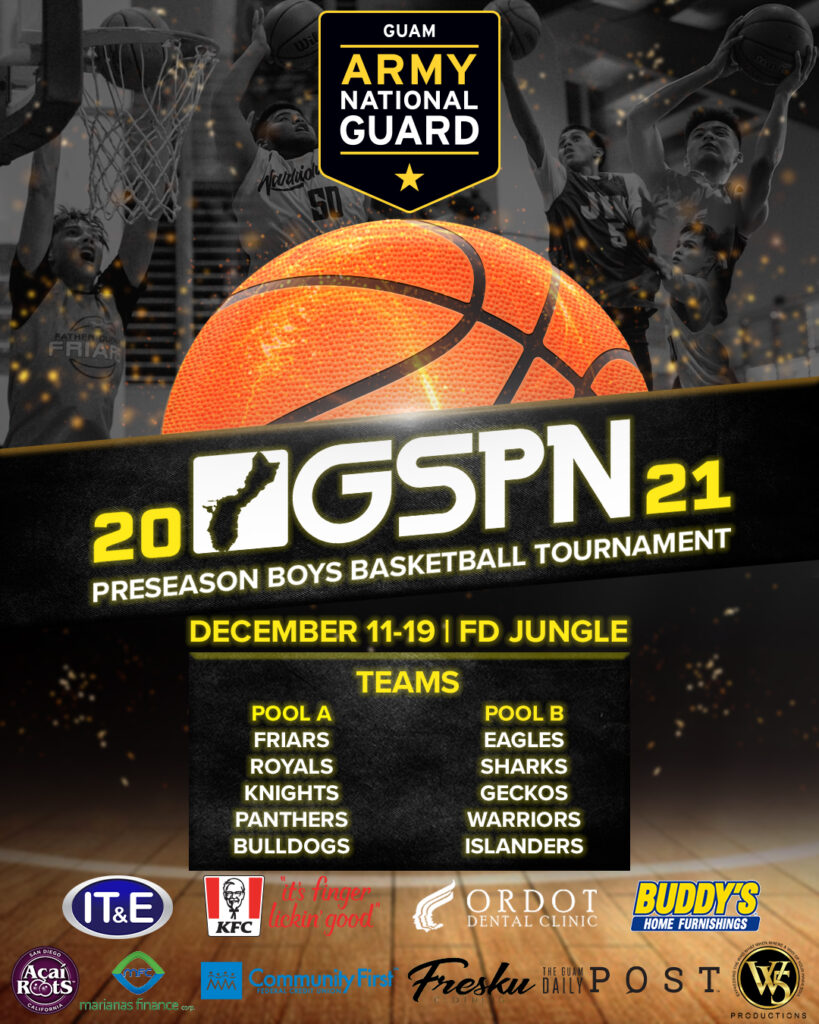 QUICK HITS
Robert Artero Maley recently captured the 182-lb. division of the Costa Mesa Classic, winning via pin in 4 out of 5 matches. Robert is a 4-year varsity wrestler at San Clemente HS (Tritons) and is currently ranked 15th in California's high school scene. He is the son of Jacque Artero Maley (AOLG 1991).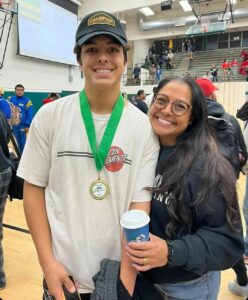 ——————————————–
Pat Taitano and Rich Abiador, teammates on the 1995 SPG volleyball team, have led their high school girls volleyball teams to the Washington State Championships in Yakima, Wa.
Taitano coaches Mt. Rainier High while Abiador leads North Creek High.
There for support is Dr. Mark Perez, a health professor at Central Washington University and a former UOG volleyball player.