By Patrick Lujan
While our island awaits for J.R. Smith and Gerald Green to grace us with their presence this week, Father Duenas big man Brandon Eusebio is spending his summer learning from other NBA pros in Las Vegas.
Entering his senior season, Eusebio is in the midst of a one-week camp at Impact Basketball, a high-level camp catered to high schoolers all the way to the pros in the NBA.
While Eusebio gets to learn and train to enhance his skills on the court, one of the perks of the camp is to engage with college stars such as Isaiah Whitehead from Seton Hall and, of course, the NBA pros such as Sebastian Telfair, Markieff Morris, Lance Stephenson, DeMarcus Cousins and many others as they get ready for their upcoming season.
"(The campers) break at noon then the NBA guys scrimmage," coach and father Andrew Eusebio said. "DeMarcus Cousins and a bunch of them are in their summer off-season training so it was a huge treat to watch these guys. So effortless. Speed and quickness – just incredible. NBA style are transitioning into bigs hitting 3-pointers. It was a big treat all the way around."
Eusebio is also able to visit older brother Andrew, Jr, who is a senior at UNLV.

Foody's 5 Fun Facts
NFL Fan Edition: Sherwin Paet
DID U KNOW?
Frank 'The Crank' Camacho was a competitive youth golfer in Saipan with dreams of making it to the PGA.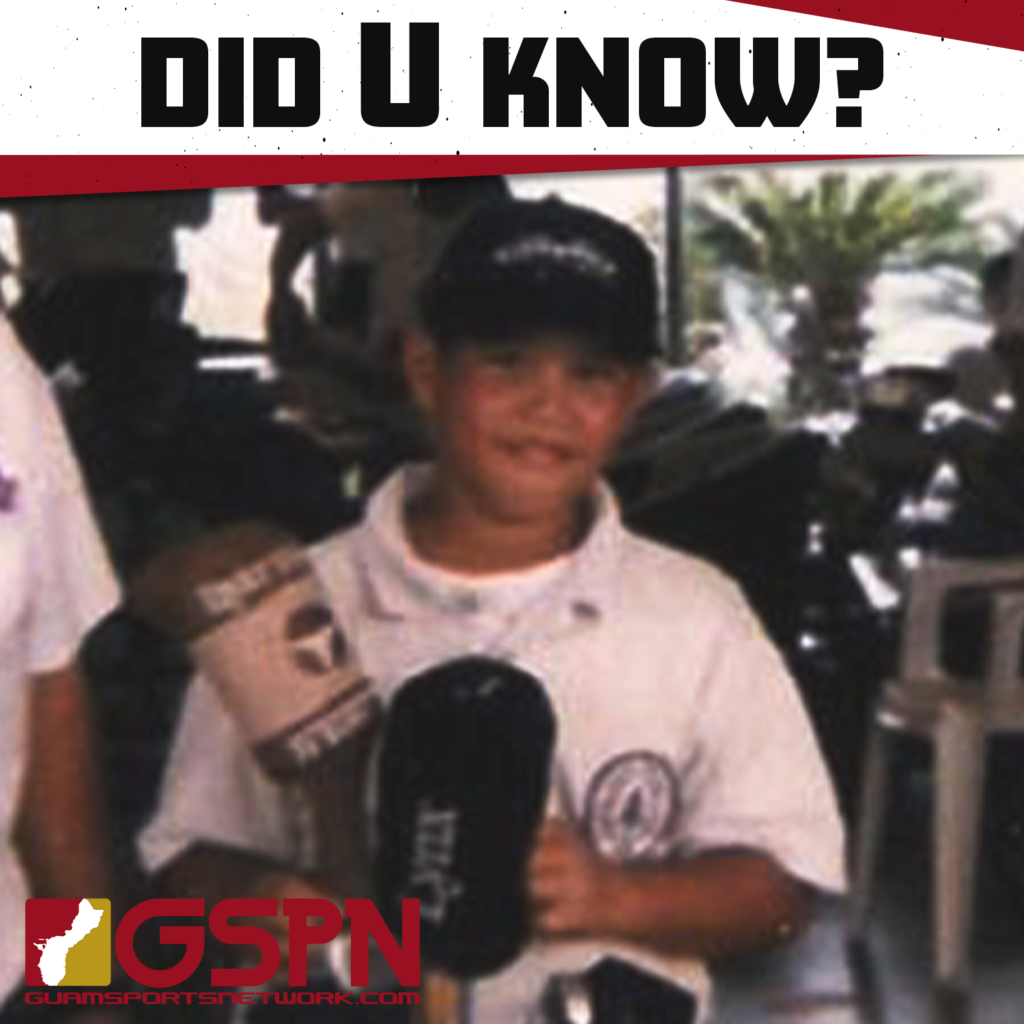 COMING SOON …
ALL SPORTING EVENTS HALTED DUE TO THE CORONAVIRUS ISSUE
QUICK HITS
Brazilian Jiu-jitsu gains another CHamoru black belt.
Johnny-James Lujan earned the honor in Colorado from Professor Tom Lynn, who is also a former US Olympian in taekwondo.
Lujan is the son of Johnny Lujan formerly of Mongmong and Janille Jamero Lujan formerly of Sinajana.