Wendy's and GSPN High School Basketball Draft
The first ever 2015 GSPN Wendy's Basketball High School Draft picks are in! The draft was in a snake format. Championship coaches JFK Islanders Rey Serafico and FD Friars Eddie Pelkey will be coaching the two teams.
Serafico is the title winning coach so he has decided to hand off the 1st pick to Pelkey. Serafico will pick 2nd and 3rd and the coaches will pick two players until the entire draft board of 24 players is clear.
Team Supreme – Eddie Pelkey (1st pick deferred by Serafico)
1. Ricky Pak (JFK Islanders) – pick #1
2. Devin San Augustin (GW Geckos) – pick #4
3. Tristan Jose (FD Friars) – pick #5
4. John Buan (Sanchez Sharks) – pick #8
5. Ryan Teologo (Southern Dolphins) – pick #9
6. Aiden Ferrara (Okkodo Bulldgos) – pick #12
7. Michael Min (St. John's) – pick #13
8. Aljurrell Grape (JFK Islanders) – pick #16
9. Rodney Taitague (Guam High Panthers) – pick #17
10. Hance Barcinas (ND Royals) – pick #20
11. Devin Sudo (FD Friars) – pick #21
12. Ryan Soulik (Tiyan High) – pick #24
Coach Eddie Pelkey knew that coach Rey Serafico was going to try and grab his top two JFK Islanders in Ricky Pak and Billy Belger after deferring the 1st overall pick. The strategy was to make sure to grab one of the boys and Pak ended up being the first name chosen.
Team Supreme has a ton of speed, a wide skill set, and players that always play with a lot of heart. Guards Rodney Taitague, Michael Min, and Aljurrell Grape have proven to be big time ball handlers and John Buan, Tristan Jose, and Pak are big-time difference makers.
Supreme also has versatile big men in Devin San Augustin, Aiden Ferrara, and Ryan Teologo who can guard multiple positions as well as provide a strong interior presence. Royals Hance Barcinas is a scrappy big while athletic wingmen Devin Sudo and Ryan Soulik round out the team.
Team Elite – Rey Serafico
1. Karl Melencio (Okkodo Bulldogs) – pick #2
2. Billy Belger (JFK Islanders) – pick #3
3. Chris Connor (JFK Islanders) – pick #6
4. Kobe Sotelo (Harvest Eagles) – pick #7
5. John San Andres (St. Paul Warriors) – pick #10
6. Vern Gustilo (Okkodo Bulldogs) – pick #11
7. Takumi Simon (St. John's Knights) – pick #14
8. Wayne Jesus (JFK Islanders) – pick #15
9. Jujuan King (FD Friars) – pick #18
10. Diallo Cruz (Southern Dolphins) – pick #19
11. Nick Clark (FD Friars) – pick #22
12. Mathew Soto (GW Geckos) – pick #23
Serafico is still fresh off winning the 2015 title after a great basketball season and he also managed to grab the co-MVP's in Karl Melencio and John San Andres. Serafico did not hold back on pulling from his championship team by grabbing two of his Islanders within his first three picks.
Team Elite has a bunch of specialists along with do-it-all players like Melencio, Connor and Wayne Jesus. Arguably the two best shooters in the league in Billy "The Kid" Belger and Takumi "Curry" Simon give the team range, and speedsters Kobe Sotelo and Vern Gustilo can zip the length of the court in no time. San Andres is a low-post machine and is very productive on the offensive glass.
Friars Jujuan King and Nick Clark are big-time defenders, and Diallo Cruz is an established scorer who can provide points in a hurry. Throw in an exceptional playmaker like big man Mat Soto and this team looks most promising on paper.
[youtube id="ImAcSKkzFuo" width="620″ height="360″]

Foody's 5 Fun Facts
NFL Fan Edition: Sherwin Paet
DID U KNOW?
Frank 'The Crank' Camacho was a competitive youth golfer in Saipan with dreams of making it to the PGA.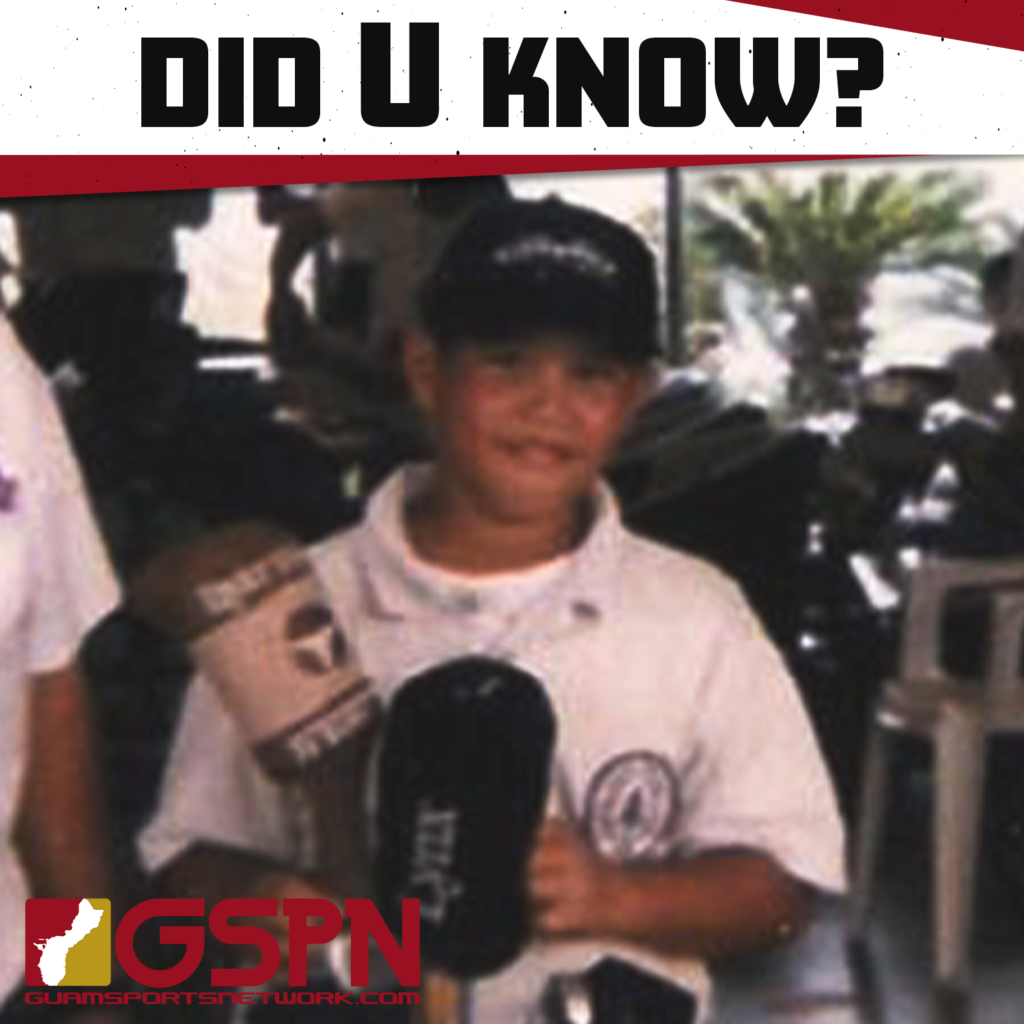 COMING SOON …
ALL SPORTING EVENTS HALTED DUE TO THE CORONAVIRUS ISSUE
QUICK HITS
Brazilian Jiu-jitsu gains another CHamoru black belt.
Johnny-James Lujan earned the honor in Colorado from Professor Tom Lynn, who is also a former US Olympian in taekwondo.
Lujan is the son of Johnny Lujan formerly of Mongmong and Janille Jamero Lujan formerly of Sinajana.