By Jose Terlaje
Three cheers for the 2015 boy's and girls' high school rugby season starting in the following weeks. "Hip, hip, hooray!"
Last season, the GW Geckos swept the regular season playoffs and were crowned the champions in both the girls and boys division. The GW boys squad went undefeated while the girls only losses were games they were forced to forfeit. It's safe to say that the Lady Geckos are looking to repeat as champions seeing how they have won the championship every year since their division changed from flag to tackle.
The girls are looking to rebuild this season with most of their top players graduating from high school. The boys are also hungry to win another championship and form a dynasty with last year being their first time winning.  The Gecko's Boys team is still the favorite to win it with many of their starters last season winning all-island honors as juniors and are now going into this season as seniors.
The other teams aren't discouraged by this though because rugby, the game of inches, is anyone's game.
Boys
FD – Last year the Father Duenas Friars had a rough season but were able to tough it out and make their way to the championship game. They were not victorious, but are hopeful in returning to the championship game once more with the leadership of their seniors, who garnered all-island honors last season.
SANCHEZ/JFK – The Simon Sanchez Sharks and JFK Islanders are also in the hunt this season after falling short in the semifinals last year. The Sharks and Islanders are relatively young teams and are coming into the season with a number of veterans that are ready to lead their teams this year.
The Sharks are always a solid team and are the only other team to have won a rugby high school rugby championship besides FD and GW. The Islanders were the silent assassins last year, eliminating higher seeded and highly favored Southern High in the quarterfinals. They're a team you'll have to be cautious with when challenging them.
SOUTHERN – The Southern High Dolphins are also a very consistent team, making it to multiple championship game over the last few years. They always bring intensity and competitiveness to the field, making them an exciting team to watch.
OKKODO/GUAM HIGH – Don't count out the Okkodo Bulldogs or Guam High Panthers though. The Bulldogs and Panthers were very young teams last season with both teams having numerous players that were new to the sport. With the experience they have gained from last season, they are sure to show some improvement this year. They even have the potential to upset some top times. Anything can happen in rugby.
Girls
Last year's Girl's Rugby All-Island team consisted mostly of GW and AOLG seniors. With the absence of these players as team leaders, both teams are looking at a possible rebuilding season. They will be relying on their underclassmen that have moved up this year. These teams were the number one and number two seeds last season so don't think that they are out of the championship hunt just yet. You can never be so sure in the game of rugby.
ND – The Notre Dame Royals always come out tough and although they won their last rugby championship in 2010, they've consistently been a top seeded team every year. They will be in it to win it this season as always.
OKKODO – Look out for the Okkodo Bulldogs this season as well. Last year the Bulldogs didn't fare too well in the playoffs but they made the top-seeded teams earn their victories against them, losing by very small margins. The team was young and has since matured and is ready to get a taste of the glory in winning a championship.
SANCHEZ/JFK/SOUTHERN – The Simon Sanchez Sharks, JFK Islanders and Southern High Dolphins were not as proficient last season but are also teams that consisted of very young players, with many underclassmen on the team. This leaves them with the potential opportunity to become top-seeded teams, especially with the leaders of last year's top teams being gone. Top teams should keep track of these three teams on the rise.
GUAM HIGH – The Guam High Panthers are the most unpredictable team in the league. Every year the Panthers have a number of players that come and go due to their parents being stationed on Guam or elsewhere. This makes it hard for the team to be consistent especially with a number of players being first-timers, but who knows? Maybe this year they could acquire a few players with rugby experience from off-island that could lead their team to victory. They'll definitely be a team to look out for.
This season will be one that you'll want to stay updated with. Many teams are on the rise, looking to start winning traditions in the sport while others are looking to make a comeback and rekindle the fire of winning ways. Championship dynasties will be continued or new ones will be forged but one thing is for sure, it's going to be a very competitive and entertaining season.

GPS Sports Calendar
SU

MO

TU

WE

TH

FR

SA
28

29

30

1

2

3

4
Events for July
1st
No Events
Events for July
2nd
No Events
Events for July
3rd
No Events
Events for July
4th
No Events
5

6

7

8

9

10

11
Events for July
5th
No Events
Events for July
6th
No Events
Events for July
7th
No Events
Events for July
8th
No Events
Events for July
9th
No Events
Events for July
10th
No Events
Events for July
11th
No Events
12

13

14

15

16

17

18
Events for July
12th
No Events
Events for July
13th
No Events
Events for July
14th
No Events
Events for July
15th
No Events
Events for July
16th
No Events
Events for July
17th
No Events
Events for July
18th
No Events
19

20

21

22

23

24

25
Events for July
19th
No Events
Events for July
20th
No Events
Events for July
21st
No Events
Events for July
22nd
No Events
Events for July
23rd
No Events
Events for July
24th
No Events
Events for July
25th
No Events
26

27

28

29

30

31

1
Events for July
26th
No Events
Events for July
27th
No Events
Events for July
28th
No Events
Events for July
29th
No Events
Events for July
30th
No Events
Events for July
31st
No Events
Foody's 5 Fun Facts
St. John's Knight Aarman Sachdev
DID U KNOW?
Since forming the GNYFF in 2009, the league has never gone without a season until 2020. The league announced their plans to cancel the 2020 season amidst the COVID-19 pandemic.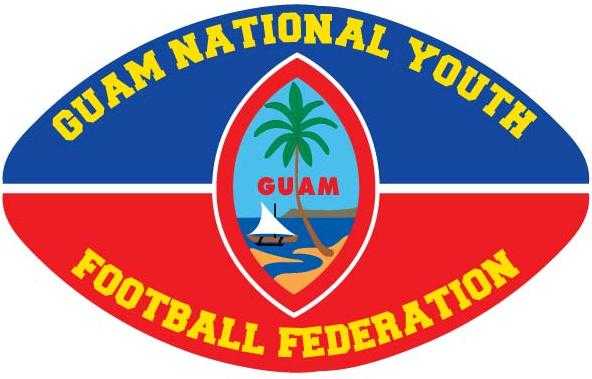 COMING SOON …
ALL SPORTING EVENTS HALTED DUE TO THE CORONAVIRUS ISSUE
QUICK HITS
Former Guam resident and UFC fighter Jon Delos Reyes received his jiu-jitsu black belt in Las Vegas from Professor Raul Jimenez. Congratulations JDR!