By Robert Balajadia
Successfully defending home in the FIFA World Cup Qualifiers has been The Matao's biggest accomplishments. With a (2-1-1) record, (2-0-1) at home, Matao has garnered respect on the global soccer scale.
In honor of their latest home defense, tying with Oman on September 8th, the GFA was invited to the Rotary Club meeting Thursday to present the Matao at the Westin Resort. Though no members of The Matao were present, their honor as guests were more than welcome.
"It's a pride thing," said Mariana's Finance President Philip J. Flores on the Matao presentation. "We're very proud of their accomplishments and we've faced some top level talent around the world. We invited them here because it's obvious, we as an island are taking a lot of pride in what they've been able to accomplish."
GFA's media consultant Jill Espiritu put together a short film to present to those in attendance, highlighting all the Matao's accomplishments since 2009.
GFA's Joe Robert and Cheri Stewart also presented words to the audience explaining Matao's upcoming events, namely their November 17th match against Iran at home. Guam lost 6-0 in Iran during their third WCQ match in a stadium full of only male attendees.
"We want as many people to show up as possible, especially our female audience members to spread diversity," said GFA's Roberto.
Upcoming Matao Matches
October 13, 2015 – Guam vs. Turkmenistan @ Turkmenistan
November 12, 2015 – Guam vs. India @ India
November 17, 2015 – Guam vs. I.R. Iran @ Guam
March 24, 2016 – Guam vs. Oman @ Oman

National Guard Athletes
Scott Eclavea
Scott Eclavea is a jiu-jitsu black belt and an accomplished MMA fighter. The Guard has given him an outlet in combatives to display his martial art skills, where he's become a head instructor for that program. Eclavea has served since coming out of high school and the Guard has only changed his life for the better.
COMING SOON …
LIVE FOOTBALL ON GSPN
Semifinals: #1 FD vs. #4 Southern (Friday 7 pm)
GSPN Preseason Basketball Tournament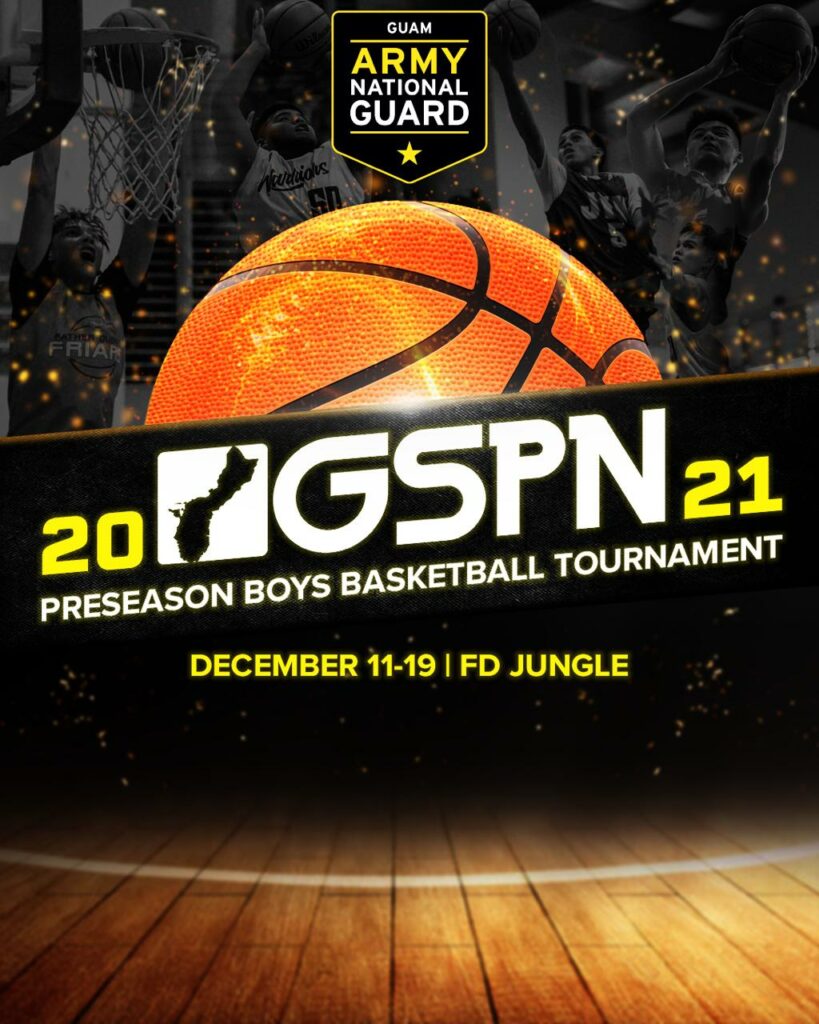 QUICK HITS
Robert Artero Maley recently captured the 182-lb. division of the Costa Mesa Classic, winning via pin in 4 out of 5 matches. Robert is a 4-year varsity wrestler at San Clemente HS (Tritons) and is currently ranked 15th in California's high school scene. He is the son of Jacque Artero Maley (AOLG 1991).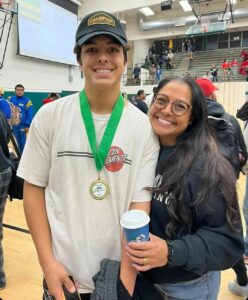 ——————————————–
Pat Taitano and Rich Abiador, teammates on the 1995 SPG volleyball team, have led their high school girls volleyball teams to the Washington State Championships in Yakima, Wa.
Taitano coaches Mt. Rainier High while Abiador leads North Creek High.
There for support is Dr. Mark Perez, a health professor at Central Washington University and a former UOG volleyball player.