[useful_banner_manager_banner_rotation banners=72,74 interval=10 width=120- height=600 orderby=rand]
One in a series of Guam athletes who endorse drinking water from the tap.
By John Wesley Jr.
Since he was 12 years old, Isaiah Ignacio has been flying high through the Guam skies while kitesurfing. His love for the sport, also known as kiteboarding, has afforded him the privilege to travel off-island and compete against some of the world's best. In January of 2011, the then 16-year-old proved to be a bright up-and-comer when he placed 10th at the International Kiteboarding/Windsurfing Funboard Cup at Boracay Island, Philippines. In that event he finished higher than Alberto Rondina, the 2010 European Kitesurfing Champion.
It's been awhile since that achievement, but Ignacio is still kitesurfing. He explains that the sport is very demanding and being out in the sun takes a toll on your body.
Whenever he goes out to take flight, Ignacio doesn't just stay in the water, he also makes sure water stays in him.
"Your body will cramp up when you get dehydrated," said Ignacio. "Whenever I train I always make sure I at least have some water with me."
It's not just any water that Ignacio is drinking too. He's proud to be apart of the Guam Waterworks Authority's Millennial Tap Water Athletes campaign that is encouraging residents to drink from the tap. Ignacio suggests that water is water, even if it comes from the tap. He points out that nobody on this planet can survive without water even the type that doesn't come from a sealed bottle.
"I honestly encourage everyone to drink the tap water. A bunch of athletes drink tap water and look at them, they're doing great things!"
DEREK MANDELL drinks tap water!
KIMBERLY TAGUACTA drinks tap water!
JASON CUNLIFFE drinks tap water!

Foody's 5 Fun Facts
NFL Fan Edition: Sherwin Paet
DID U KNOW?
Frank 'The Crank' Camacho was a competitive youth golfer in Saipan with dreams of making it to the PGA.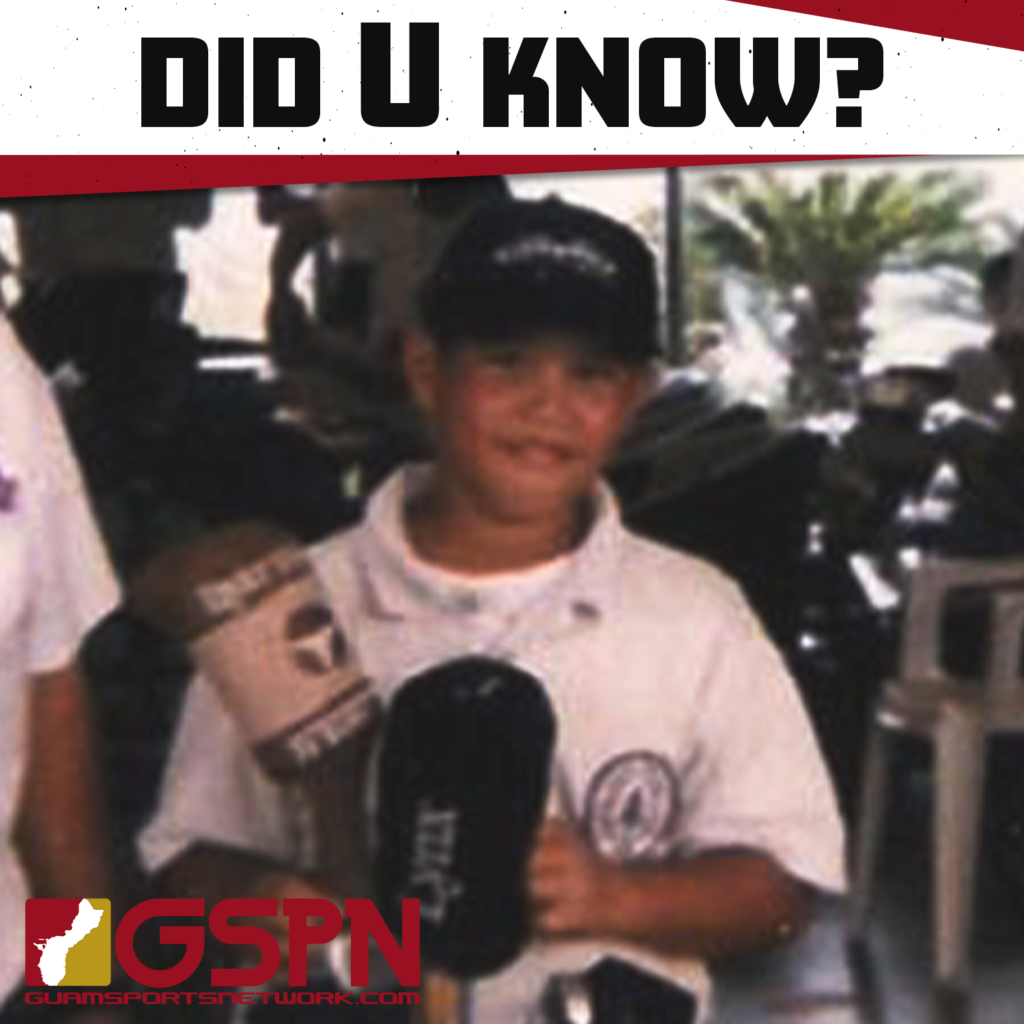 COMING SOON …
ALL SPORTING EVENTS HALTED DUE TO THE CORONAVIRUS ISSUE
QUICK HITS
Brazilian Jiu-jitsu gains another CHamoru black belt.
Johnny-James Lujan earned the honor in Colorado from Professor Tom Lynn, who is also a former US Olympian in taekwondo.
Lujan is the son of Johnny Lujan formerly of Mongmong and Janille Jamero Lujan formerly of Sinajana.