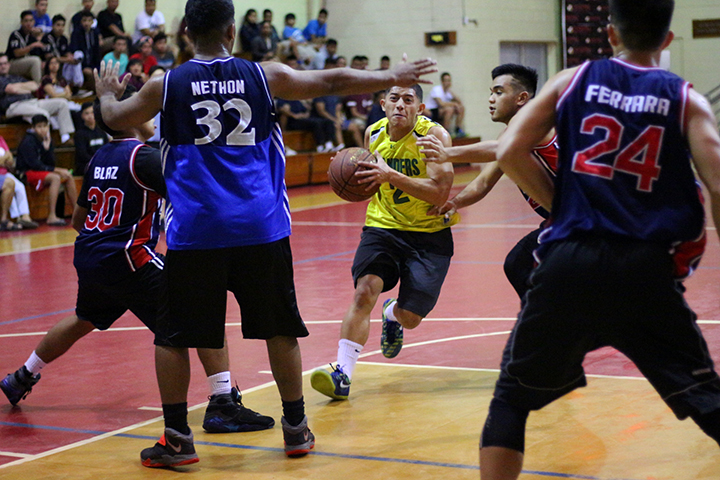 [useful_banner_manager_banner_rotation banners=72,74,79 interval=10 width=120- height=600 orderby=rand]
The Buddy's Home Furnishing and GSPN Pre-season Boys Basketball Tournament tipped off Wednesday night with a double-header at the St. John's gym in upper Tumon. The St. John's Knights welcomed the ND Royals while the Okkodo Bulldogs squared off against the division rival JFK Islanders.
Check out the recap of the nights action below!
Knights 2nd quarter propels them over Royals
By John Baza
In the first matchup of this year's GSPN boys high school preseason basketball tournament, it was the St. John's Knights taking to court with a tough ND Royals in a physical bout.  Despite a strong showing from both teams, the Knights were able to pull through late in the second quarter, sparking them to a 94-73 victory.
The Sophomore duo of Michael 'Mint' Min and Takumi 'Curry' Simon lead the charge for the Knights as they netted 31 and 25 points respectively to lead all scorers.  The Royals were lead by Hance Barcinas and Ethan Langas who each had 22 points.
"It was great we came out strong, we got complacent we lost the lead for a bit but we just had to finish strong", said Min on the teams performance tonight.
With the Knights playing on their home court, one could expect them to easily take the advantage in the game; this was not the case in the first quarter as the Royals made their presence known.
From the tipoff the Knights were able to score within the first five seconds as the ball was tipped to Min who then dished it to Simon for the early lead, it was short-lived however as ND's Barcinas hit a midrange shot from the elbow to answer back.
Both teams traded the leads in the first few minutes, with strong outings from the three-point land by Nathan Sablan, Roland Balajadia and Gaven Leon Guerrero.
But the Knights' Min and Simon were hanging right there, getting buckets to edge out their opponents by the end of the first to hold a narrow 22-21 lead.
Knights Offensive Run
Opening up the scoring in the next quarter was the Knights' Michael Wang who notched in a strong bucket down low.  Plays later the Knights were somehow able to spark a momentous offensive run midway through the quarter that got their team going.
The 27-0 run propelled the Knights ahead 49-21, holding the Royals scoreless and stunning the fans as the Knights put on a scoring and defensive display as they used their full-court pressure to their advantage.
"Everybody was clicking, the press was the difference maker.  We were all hustling and getting steals that got us ahead", replied Simon on his team's run.
St. John's Ricky Brown was able to come away with three straight steals in the run that helped get momentum going for the team and also assisted Simon in his 15-point second quarter.
ND saw some hope in the second half as they were able to cut down the deficit momentarily with Ethan Langas going on a seven point scoring of his own (66-52) with two minutes left in the second, but the Knights' Min and Gavin Moore proved clutch as their timely buckets fended off the valiant effort.
Both teams continued to battle it out till the final buzzer but it was the St. John's Knights who were able to grab the lead, never looking back as they rode on to the W, getting the first win of the tournament
"We showed everybody last year what we were capable of, but this year we want to set a tone and stronger image for ourselves", concluded Min on his team's expectations.
____________________
Bulldogs Come Blazing Out The Gates
By Robert Balajadia
A 16-0 run in the 1st quarter set the tone for the game as Okkodo buried the JFK Islanders in three pointers before the Islanders could set their half court offense. Okkodo defeated the Islanders in the second game of the double-header 66-52.
Vern '#TheVern' Gutsilo led the Bulldogs with 21 points and did most of his damage from beyond the arc, sinking six three pointers in the contest. As far as shaking off the early season rust, Gustilo feels they do a bunch of that in practice.
"Coach [Desmond Mandell] really runs us through a bunch offensive and defensive drills to where we can't even move our legs anymore," said Gustilo.
Teammate Nate Lorenzo added 13 points for Okkodo as they outpaced the Islanders and leading scorer Billy Belger, who finished the 20 points.
With three minutes left in the game the Islanders were facing a 10-point deficit 58-48 when head coach Rey Serafico pulled his starting lineup. Up until that point, the game didn't feel like a pre-season game with the Bulldog and Islander crowd erupting every chance they could inside the crowded Knights gym.
The physicality was amped for a playoff setting although it was the teams first meeting since the 2015 season. When the final buzzer sounded to end the some-what intense 30 minutes of basketball, the players were full aware just how important the pre-season is.
"We're here to test ourselves and every team out here is trying to see where they're at as well. For us, we're focused on how we can improve on defense and what kind of shots we can create from our offense," added Gustilo.
Then again, none of these ballers want to lose and every game gives them a chance to prove their importance to the team.
"Yeah it's pre-season, but every game to us counts. You have to play serious to see where your level of ball is at. Ball is life they say," laughed Lorenzo.
Belger started to heat up in the 3rd quarter where he scored 14 of his 20 points to get as close as 43-39. Lorenzo quickly struck back in the final period scoring six straight points to stretch the lead back to double digits 49-39. A three by Lian Torres and more layups by Lorenzo put Okkodo up 58-43 which led to the eventual pulling of starts for JFK.
More tournament action continues Thursday night with the GW Geckos tipping off against the St. Paul Warriors and the Guam High Panthers vs. the Sanchez Sharks.
PHOTO GALLERY BROUGHT TO YOU BY: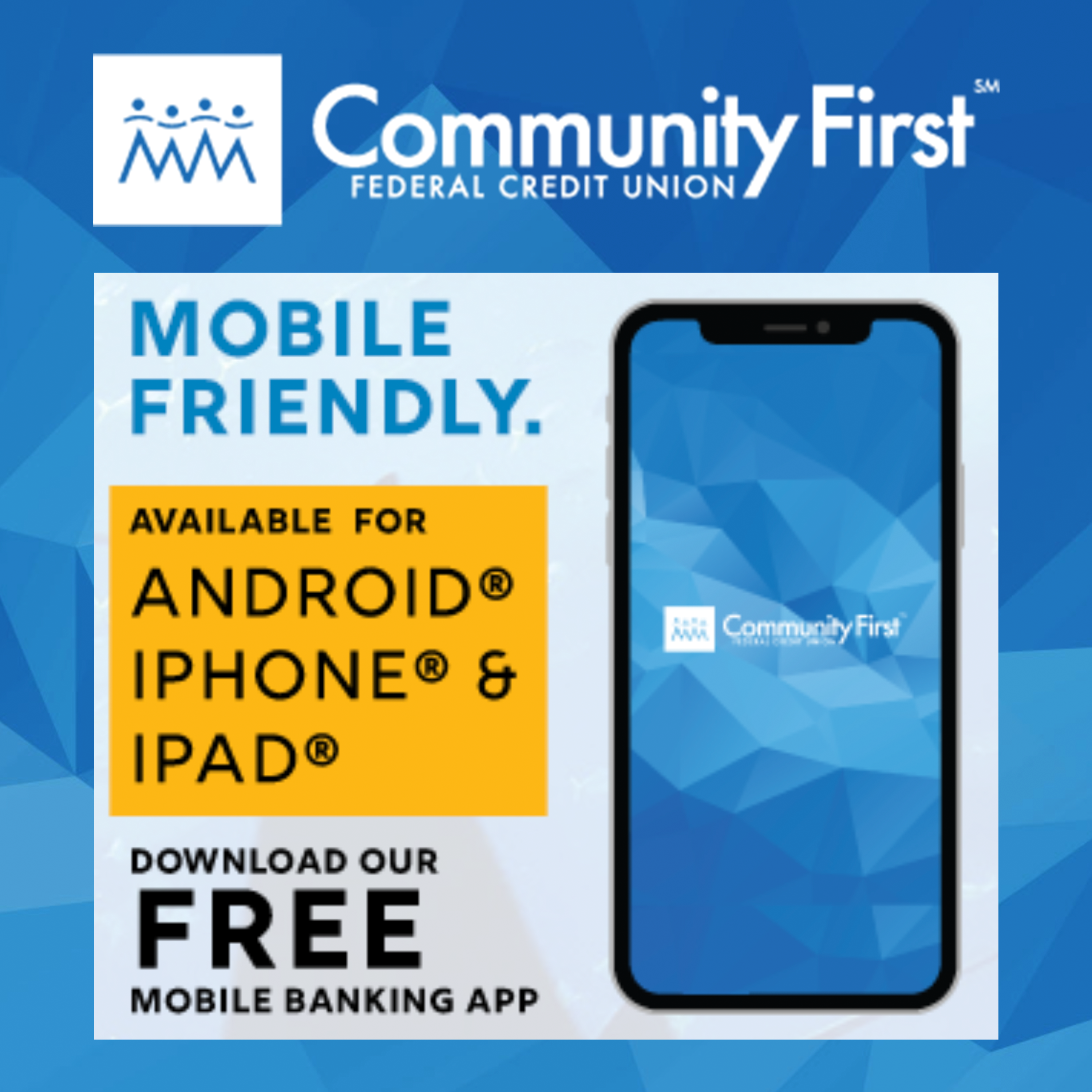 GPS Sports Calendar
SU

MO

TU

WE

TH

FR

SA
27

28

29

30

1

2

3
Events for October
1st
No Events
Events for October
2nd
No Events
Events for October
3rd
No Events
4

5

6

7

8

9

10
Events for October
4th
No Events
Events for October
5th
No Events
Events for October
6th
No Events
Events for October
7th
No Events
Events for October
8th
No Events
Events for October
9th
No Events
Events for October
10th
No Events
11

12

13

14

15

16

17
Events for October
11th
No Events
Events for October
12th
No Events
Events for October
13th
No Events
Events for October
14th
No Events
Events for October
15th
No Events
Events for October
16th
No Events
Events for October
17th
No Events
18

19

20

21

22

23

24
Events for October
18th
No Events
Events for October
19th
No Events
Events for October
20th
No Events
Events for October
21st
No Events
Events for October
22nd
No Events
Events for October
23rd
No Events
Events for October
24th
No Events
25

26

27

28

29

30

31
Events for October
25th
No Events
Events for October
26th
No Events
Events for October
27th
No Events
Events for October
28th
No Events
Events for October
29th
No Events
Events for October
30th
No Events
Events for October
31st
No Events
1

2

3

4

5

6

7
Foody's 5 Fun Facts
NFL Fan Edition: Sherwin Paet
DID U KNOW?
Frank 'The Crank' Camacho was a competitive youth golfer in Saipan with dreams of making it to the PGA.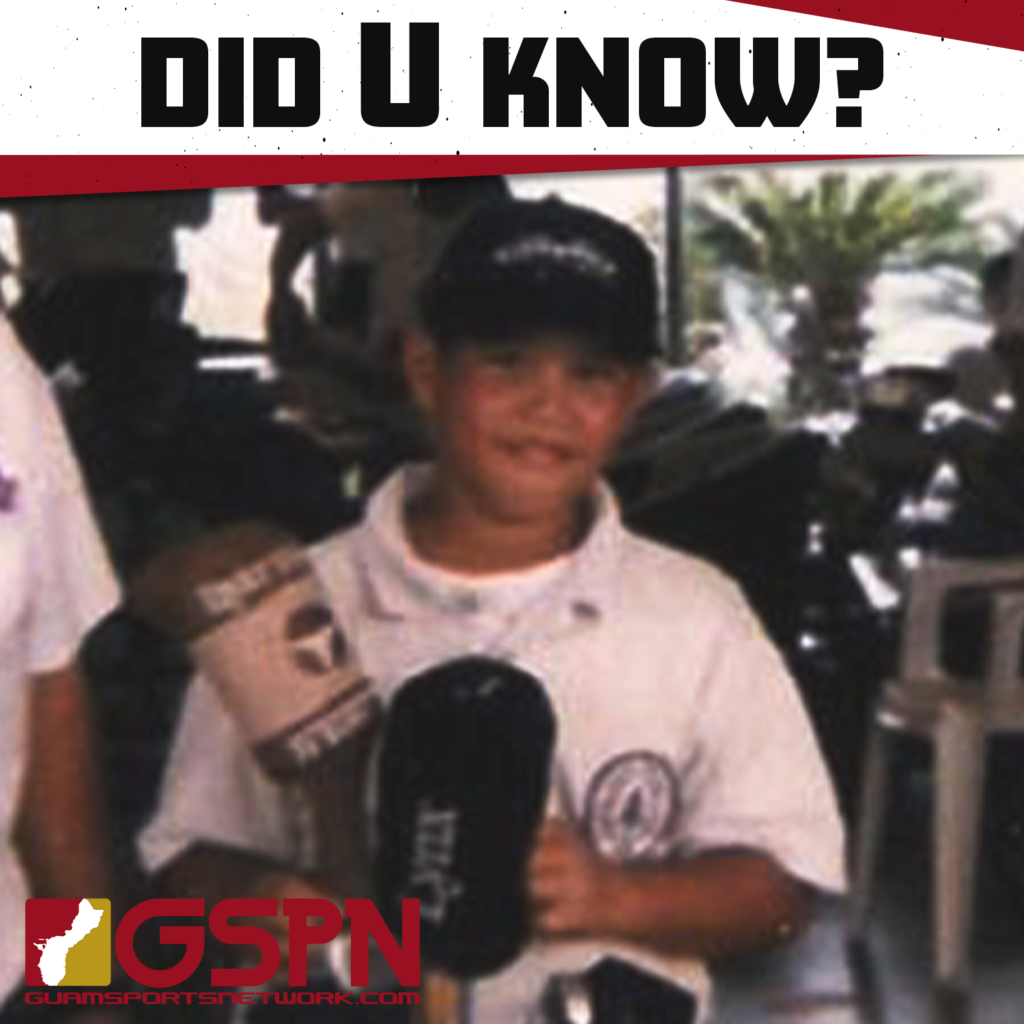 COMING SOON …
ALL SPORTING EVENTS HALTED DUE TO THE CORONAVIRUS ISSUE
QUICK HITS
Jamal Agnew changes positions this year with the Detroit Lions from cornernack to receiver.
The 2019 All-Pro return man will retain his special teams duties for the Lions.
Agnew is half CHamoru with his mother hailing from Saipan. #bibamarianas
(AP/Carlos Osorio)