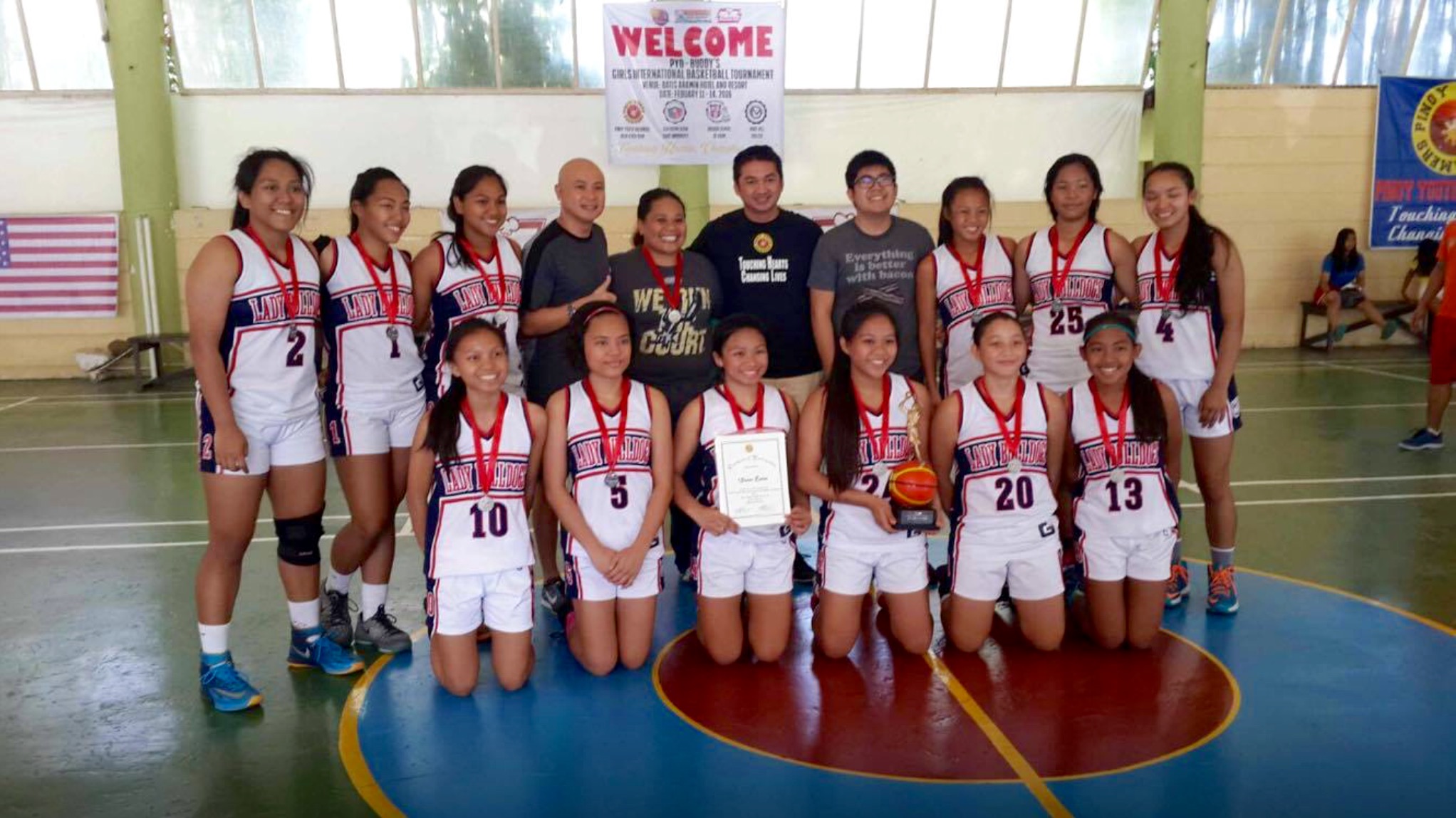 [useful_banner_manager_banner_rotation banners=74,72,79 interval=10 width=120- height=600 orderby=rand]
PHILIPPINES – The Pinoy Youth Dreamers-Red Select Team from Manila avenged an overtime pool play loss to the Okkodo Bulldogs 68-61 in the championship game of the Buddy's 1st Women's Invitational in Lucban, Quezon on Sunday.
The game was a back-and-forth match with Nica Mojas and Shania Bulala providing much of the firepower until the final minutes of the fourth when PYD-Red hit a hot streak from beyond the arc, sinking five straight 3s to grab the title.
In the loss, Bulala led all scorers with 15 points while Mojas wrapped another double-double with 12 points and 17 rebounds. Both were named to the All-Tournament Team as point guard and center.
In their previous contest, the Bulldogs eked out a 79-72 win behind 17 points apiece from Bulala and Mojas. Danica Cabrera and Isla Quinata posted a double-double each, tag-teaming for 26 points and 27 rebounds.
This is the first tournament in Quezon where Guam schools were invited to attend. The competition featured six teams from Southern Luzon and Manila.
"We hope to make this a continuing tournament and we are invited the Guam schools to come back next year," said Beaujing Acot, a former national skills and scouting coach for the Philippines. "This is the first one and it will only get bigger and better."
Bulala averaged 18.1 points and 3.2 steals in the tournament. Mojas averaged 11.2 points and 16.3 rebounds, while Quinata posted 11 points, 5.6 steals and 7.1 boards throughout the tournament.

2022 GSPN I MÅS METGOT COMPETITION
2022 GSPN I Mås Metgot Competition Recap
2022 GSPN I MÅS METGOT COMPETITION
2022 GSPN I Mås Metgot Competition Recap
2022 GSPN I MÅS METGOT COMPETITION
2022 GSPN I Mås Metgot Competition Recap