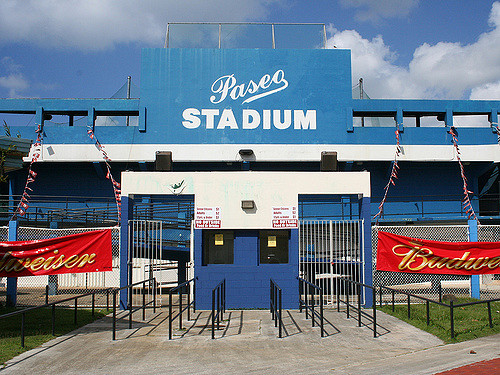 (The opinion of this article doesn't necessarily reflect the opinions of GSPN)
By Mike Bautista
Sooooo that Boyz II Men concert in December is supposed to take place at Paseo Stadium.
This is an issue that not only has a direct effect on me, but Guam's baseball community as a whole.
Paseo has been the Mecca of Guam's baseball for decades, where local legend after local legend have had the opportunity to showcase their skills playing the game they love before local and off island fans alike. Can you believe the last baseball game played at the stadium was nearly THREE YEARS AGO?!
FestPac, a huge event, was held at Guam baseball's holy grounds. And, even though endless promises were made ensuring the field would be brought back better conditions following the event….IT STILL HAS NOT HAPPENED.
Now, Guam is set to host an international tournament at the stadium in a couple of weeks. Having gone down to the Paseo and practiced with a national team for a couple of weeks, myself and other members of Guam's premier baseball team can attest that the field is now in worse condition than when we last played there.
Further more, Guam Major League is set to make a comeback in January of 2018 following a three-season hiatus. BUT…BUUUTTTTTT…..some how someone was able to secure a permit to host a concert on our beloved field in December. The only thing this will do is hurt the Guam baseball community even further. Destroying the field immensely hurts the development of our local baseball talent. There are many opportunities for our island youth to move up to the collegiate ranks of baseball; a doorway that has allowed local kids to go to school stateside and pursue their baseball dreams while receiving an education. We are already hurting with a lack of facilities, which places a HUGE damper on our ability to develop these young local talents. This event poses a serious threat to the 2018 season even happening.
Following certain events that brought MAJOR damage to Paseo's field (e.g. Fest Pac and other concerts), Senator Tommy Morrison introduced legislation to prohibit activities outside of sporting events to take place at the stadium. This bill fell on deaf ears, as the legislature allowed it to die off before ever being signed into law…and if you asked me…that's a damn shame.
At the end of the day, Paseo is a baseball stadium…built for the purpose of PLAYING BASEBALL…yes they put new seats in the grandstand, yes they extended the roof…but if the playing field itself is dangerous for baseball to be played on, WHO IS GOING TO FILL ALL THOSE NEW SEATS?!?!?!
The use of the stadium shouldn't be for someone to put money in their pockets…….especially when the negative repercussions associated with these events taking place are hurtfully choking the ability for us to help our local kids move to that next level and chase their dreams. Guam has developed ONE local athlete to reach the pinnacle of a major American professional sport (MLB, NBA, or NFL)…his name is John Hattig Jr….and yes…he played BASEBALL.
LET'S NOT LET HIM BE THE LAST!!!!
Please share this post of you agree to this sentiment…it is something that seriously needs to be heard.
On behalf of the Guam baseball community…..
THANK YOU.
Notes: Bautista is a former league MVP and collegiate baseball player. The photo in the article was borrowed from guampedia. All calls to DPR for comment went to voice mail.

QUICK HITS
Guam MTB National Championship: Edward Oingerang and Jennifer Camacho are your 2023 MTB national champions. Oingerang finished the course in 1:13:24 while Camacho won her second straight title in 54:08.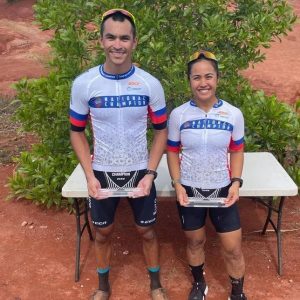 ——————————————
Kobe Miyashita, with St. John's coach Arvin Flores, was named the 2023 IIAAG Middle School Boys Volleyball MVP!