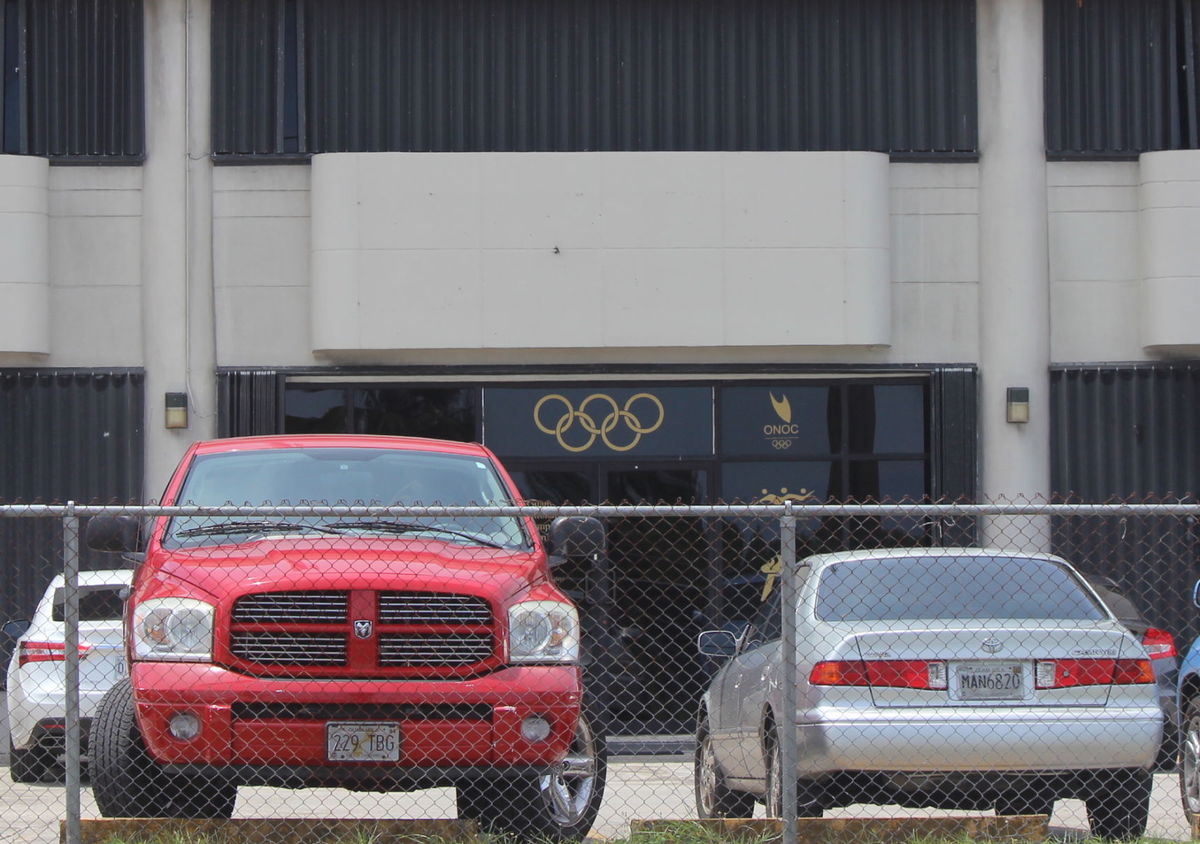 By Patrick Lujan
Ric Blas has once again kept a strangle-hold of the Guam National Olympic Committee's presidency, running unopposed in Thursday night's quadrennial General Assembly meeting, according to a GNOC press released Sunday morning.
According to a GNOC Charter member, Blas has been at the helm since 1987.
All seven board positions are the exact same members from the last four-year term. All ran unopposed.
President Ricardo Blas, Marianas Judo Association
Vice-President Gordon Chu, Guam Bowling Congress
Secretary General Bob Steffy, Guam Major League
Board member Roger Wahl, Guam Handball Federation
Board member Tony Thompson, Guam Basketball Confederation
Board member James Borja, Marianas Underwater Fishing Federation
Board member Joey Miranda III, Guam Dragon Boat Federation
Chu and Steffy have been confidants of Blas since his presidential dynasty started in the early 1990's.
Thompson, Borja and Miranda are serving their second consecutive terms on the board.
It was a typical GNOC election with no opposition, according to sources who were in attendance but insist on remaining unidentified for fear of retribution.
"There's no way someone from the federations would challenge him," one sport federation member said. "You're marked even for speaking up and questioning things."
"I just found out there was a federation that I never knew existed – handball," said another federation rep.
"Seven positions, seven nominations. I never experienced that," said yet another member.
FORMER MEMBER SPEAKS OUT
"No one is brave enough to challenge Ric! You get blackballed! I think he became President after the L.A. Olympics 1984," said former Guam Basketball Confederation President Bob Pelkey. "I think that there should be term limits for Olympic Board/Officers so others may get opportunities to serve Guam. The bully vote system GNOC adopted almost guarantees Ric being elected. I would like to know what federations voted. He controls Judo, Taekwondo, Archery, Handball and Table Tennis that's at least 28 votes that will make him win! GNOC is a joke, it should be BlasNOC!  I wonder about the financial benefits (his family) gained at the sake of athletic develop!"
According to limited public records, the GNOC was created in 1976 and recognized in 1986.
Other sports federations represented in the GNOC are wushu, wrestling, volleyball, triathlon, track & field, tennis, taekwondo, table tennis, swimming, softball, rugby, kayak & canoe, judo, golf and archery.

Athletes Birthdays by W5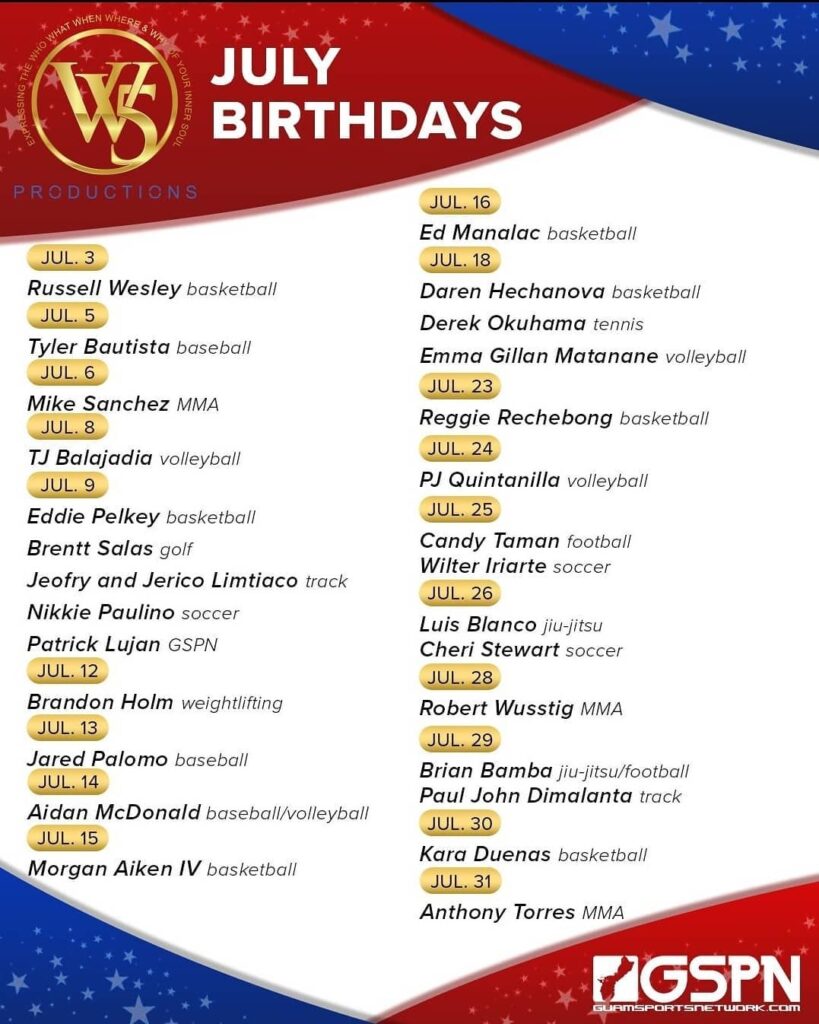 Foody's Fun Facts
Favorites From Year 2
COMING SOON …
2020 Tokyo Olympics
UFC Fight
Aug 1: Trevin Jones vs. Tony Kelley
QUICK HITS
Nicole Cruz had a chance to take a photo with USA gymnast and GOAT Simone Biles on her way to the Tokyo Olympics. How cool!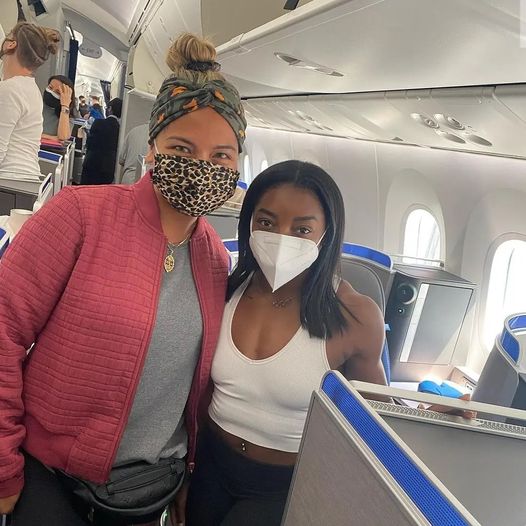 ————————————–
Guam's Joey Miranda met up with Chamorrita Softball Star Bubba Nickles and Olympic Teammates Dejah Mulipola and Aubree Munro out in Tokyo!
Photo credit: GNOC