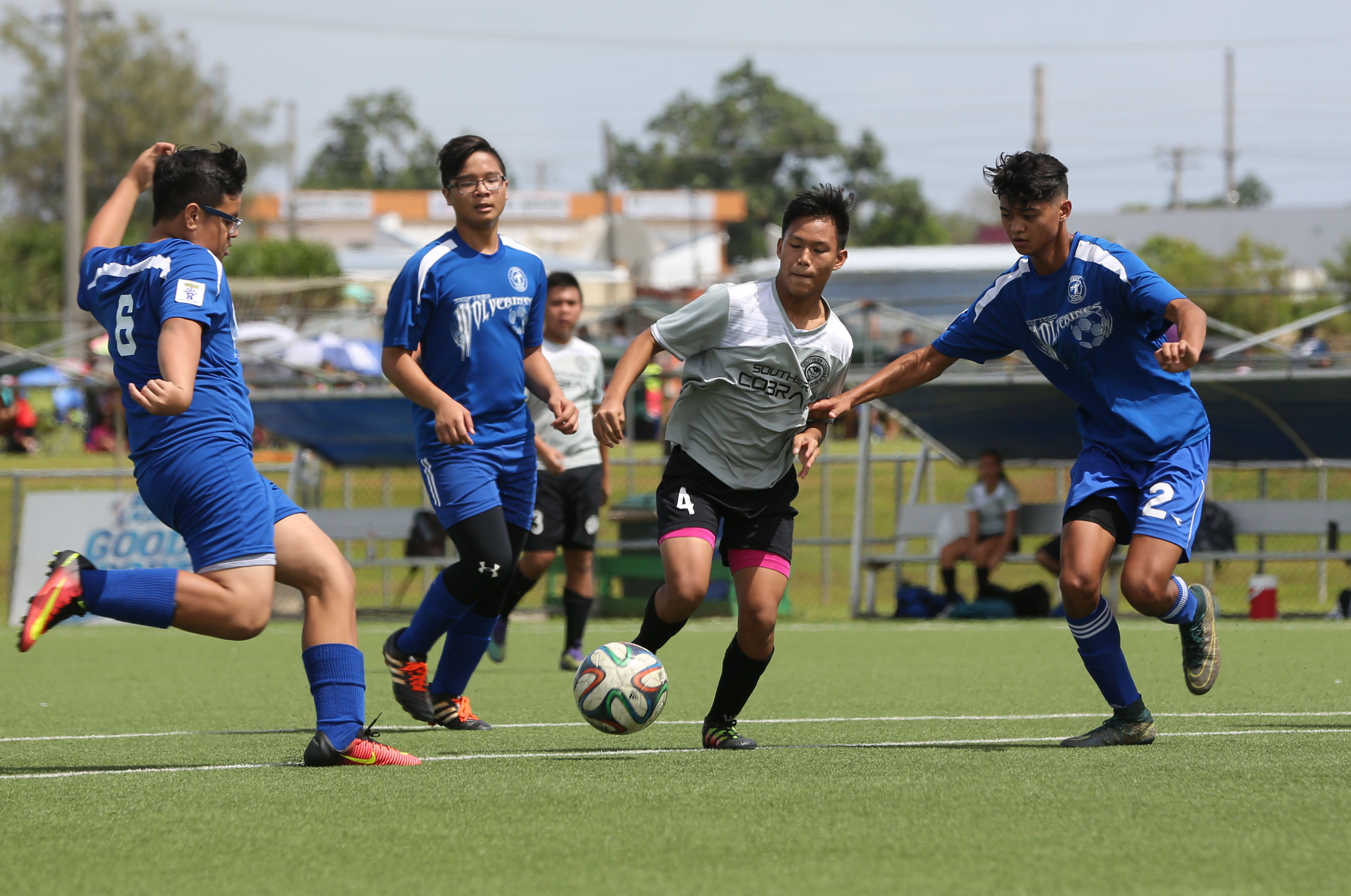 PRESS RELEASE – The EFR Southern Cobras Black began their title defense with a 7-1 win over the Guam Shipyard Wolverines as upper age divisions of the Triple J Auto Group Robbie Webber Youth Soccer League officially began their Spring 2017 season at the Guam Football Association National Training Center Saturday.
The Cobras, winners of the U17 division in Fall 2016, retained most of their players as the league shifted the top age division to U18 for 2017.
"During the break between last season and this season, we had practice sessions and scrimmages, but I'm really excited that the league has finally started," said Cobras' Austin Rioja, a 16-year-old student at Southern High School. "As a team, we want to keep our title as champions and we're working toward that. We have many players from last season returning and we're also trying to incorporate new players on the squad.
"Playing in the youth league is a way for us to gain more match experience and to help develop our skills, preparing us for upcoming (IIAAG) high school soccer seasons," the Santa Rita resident added.
Fellow Southern High School student and 2016 IIAAG Boys High School Soccer League All-Island First Team selection Seth Surber led the Cobras' charge with a double hat trick in the win and Rioja scored the team's other goal. Brandon Kong scored the Wolverines' lone goal in the second half.
In other U18 matches, ASC Trust Islanders Betde defeated the Tigers 4-1 and the FC Barrigada Crusaders defeated the EFR Southern Cobras Grey. The other team in the division, Matson Southern Heat, received a bye on opening week.
In the U15 division, the EFR Southern Cobras defeated the ASC Trust Islanders Asut 9-0 and the Guam Shipyard Wolverines battled to a scoreless draw with FC Barrigada Crusaders.
In the U13 division, the Sidekick SC defeated the ASC Trust Islanders Apaka 6-0, Matson Southern Heat defeated Tumon Typhoons Soccer Club 5-3, Guam Shipyard Wolverines defeated FC Barrigada Crusaders 2-1 and Community First/Days Inn Dededo Soccer Club edged the MWR Trojans 4-3.
The U6 to U13 age division teams officially opened the 2017 Spring season Feb. 11.
Schedules are available for download from the GFA Web site at http://www.guamfa.com/all-leagues-youth-spring-results
Hundreds more youth soccer players will officially begin play with their club teams Saturday with opening week matches of the Aloha Maid Minetgot Cup Elite Youth League. The Minetgot Cup, first launched in Fall 2016, will feature U13, U15, and U18 divisions in 2017.

2022 GSPN I MÅS METGOT COMPETITION
I Mås Metgot Athlete Spotlight: April Flores
2022 GSPN I MÅS METGOT COMPETITION
I Mås Metgot Athlete Spotlight: April Flores
2022 GSPN I MÅS METGOT COMPETITION
I Mås Metgot Athlete Spotlight: April Flores
QUICK HITS
Guam boys Kekoa Toves and Matias Calvo went head-to-head on the rugby pitch as American International College took on Dartmouth College, both top-ranked men's rugby programs in the country.
Calvo (FD) is the captain of Dartmouth and scored, but Toves (Sanchez) and his AIC squad came away with the win in Springfield, Mass.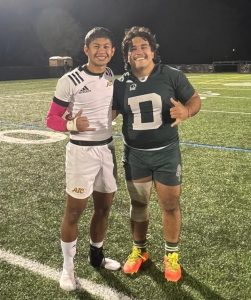 ———————————————–
1LT Belizabeth Nicole V. Rengiil is known to be the first female from Guam and Palau to make the All-Army Women's Rugby Team. She is an active duty Signal Officer with the US Army and is stationed at Joint Base Lewis-McChord in Washington.
Her team won the Armed Forces Women's Rugby Championship with a 4-0 record.
Belizabeth is the daughter of Edwin and Juliana Rengiil with siblings Johanna and Edwin-Isaiah Rengiil from Mangilao.