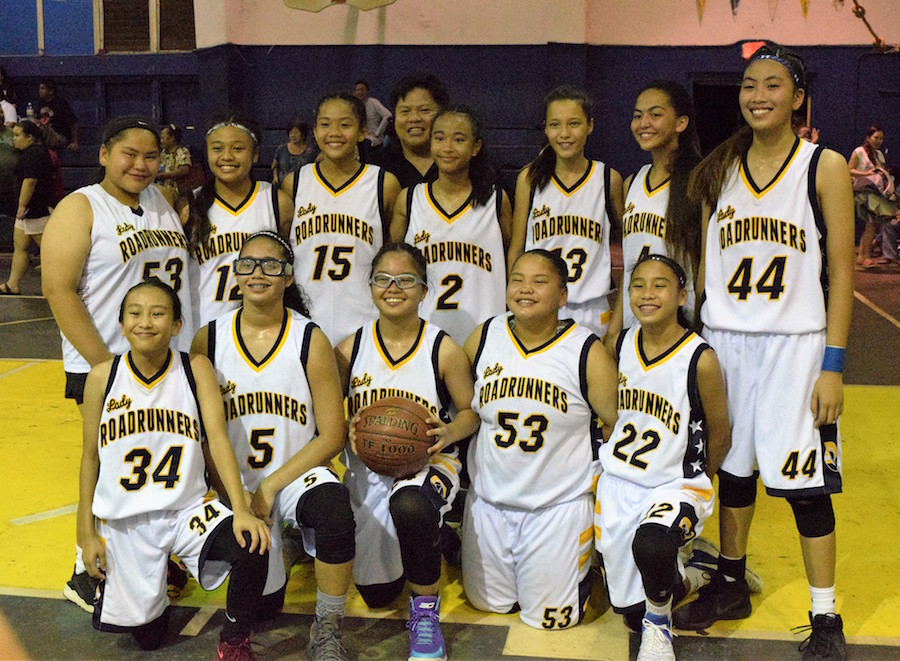 By Mike Nauta Jr.
The last time the Inarajan Middle School Lady Warriors and Vicente S.A. Benavente Lady Roadrunners battled one another, the result ended up with the Roadrunners taking the one-point margin of victory. On Wedneaday night, both teams met up for their second and final meeting of the season.
The Roadrunners entered the game with a 12-0 record, while the Warriors were 11-1. With only two games remaining, a win by VSAB would give them the title, while a loss would put the Warriors in position to share the championship.
VSAB had set their mind and already knew what kind of outcome they wanted. From start to finish, the feisty Roadrunners  never let their toughest opponents of the year into the game as they clinched the championship after picking up the 38-29 win.
"We played hard from the start of the game," said Co-Player of the Game Anjanette Ponce. "We knew that Inarajan was going to be a tough team so we couldn't allow them to get close."
Right at tipoff, the Lady Roadrunners set the pace off the game back scoring quick back-to-back buckets. Relying on their full-court pressure defense, VSAB forced the Lady Warriors to commit costly turnovers. Backed by Justine Samson's eight first quarter points, the Roadrunners held a 10-1 lead after one. Inarajan's Christie "CJ" Pablo prevented the shutout after sinking a free throw.
As the Roadrunners continued to apply pressure on the defensive side, the hole kept getting deeper for the Warriors.  Midway through the second quarter, IMS found themselves in a 21-3 deficit. Despite Inarajan coach JR Mutuc using timeouts to try an regroup his team, the Lady Warriors ended up going into the halftime break with the scoreboard reflecting a 27-7 score.
"These girls are awesome," VSAB coach Erwin Villa said with elation. "Even though they had field day in school today, they maintained their energy for the game and accomplished what they set themselves to do."
Second half action got off to a better start for the Warriors as Ziana Conceicao and Pablo combined for four points making it a 27-11 game. Benavente's Jasmine Solang continued to orchestrate the Benavente offense. Continuously finding open players and racking up assists VSAB's Jasmine Solang allowed her team to maintain a commanding 35-19 lead after three.
Not willing to go done without a fight, the Lady Warriors kept everyone at the edge of their seat as they mounted a comeback to start the final period. The Warriors held their opponents to three points while scoring ten led by Dominique "DoMo" Megofna and Conceicao eight combined points. However, the valiant efforts by the Lady Warriors fell short as the damages had already been done. The final buzzer sounded and allowed the Roadrunners to clinch the 2017 crown.
"It's a good feeling to be champions, but on the same note congratulations to Inarajan on their accomplishments," said Ponce. "They never gave up and they were worthy opponents."
B-team action:  The Lady Roadrunners B-team clinched the division championship as well after beating the Warriors 33-8. VSAB's Aarin Moldez led a scorers with a game – high 14 points. Inarajan's Elisha "Edna" Taijeron led her team with three points.

Foody's 5 Fun Facts
Sanchez QB Jayton Penaflor
DID U KNOW?
Kein Artero has a list of who's who of Artero uncles who've starred in Guam's gridiron: Andre Artero UOG Tritons & Hals Angels OL, Bubba Artero UOG Tritons & Hals Angels OL, Kenny Artero SSHS DB/Baseball Pitcher, Jesse Sablan FD & Hals Angels FB, Roland San Nicolas FD & Hals Angels OL, Chuck Ada SSHS & Hals Angels DB,  Ed "Rock" Artero SSHS & Hals Angels MLB, "Wild" Bill Ada FD & Hals Angels ML, Jared Ada FD & Hals Angels WR/Utility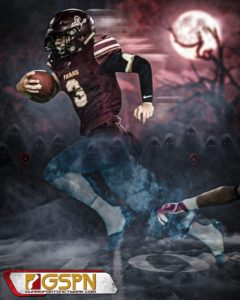 COMING SOON …
– 24th Marianas Fishing Derby
– NFL Week 3: Steelers at 49ers
– Jon Tuck's Bellator debut
QUICK HITS
Dana Holmes is the new UOG men's head basketball coach. In the last two years, he was a coach at FBLG Middle School and most recently a PE teacher at GW.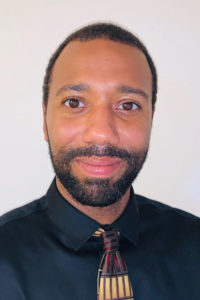 —————————————————-
Pro triathlete Mieko Carey finished third in XTERRA Japan on Sunday in a time of 3:43:02. Her career was on hiatus for a couple of years raising her twin children. It's safe to say the 40-year-old is back in top form. Congratulations Mieko san!