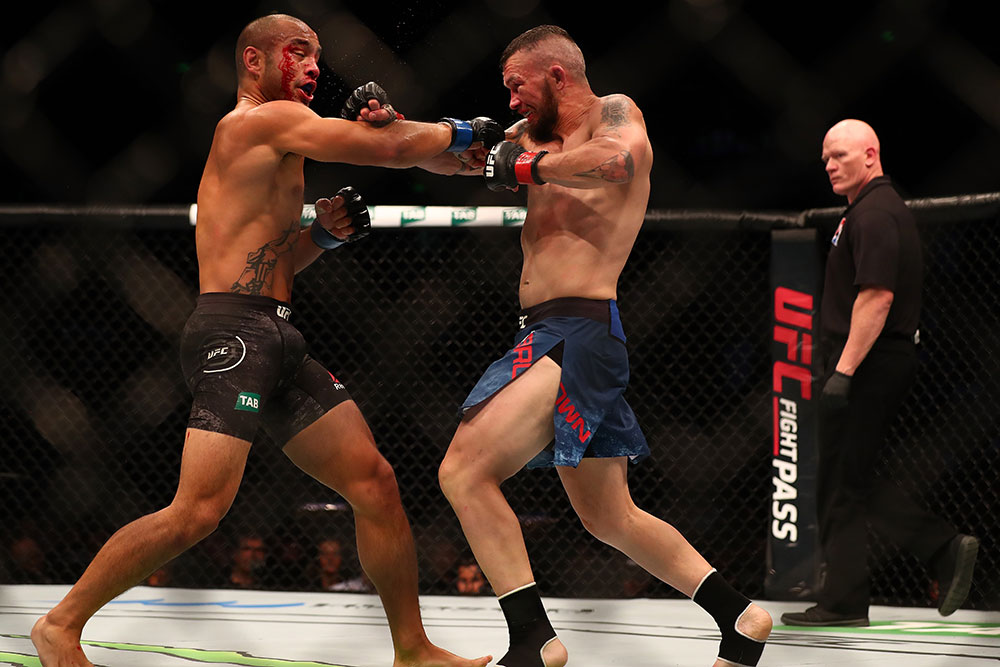 For 25 minutes, Frank 'The Crank' Camacho and Damien Brown put on a potential Fight of the Night at UFC Fight Night 121. In the end, the judges awarded Camacho the split decision victory, giving 'The Crank' his first ever win in the UFC.
"I'm a better man and better fighter after that," said Camacho in his post fight interview with Dan Hardy on National Television.
Camacho survived a potential rear-naked submission from Brown late in the 1st round and put on display what one former MMA judge said was the best striking performance from Camacho he's ever seen.
Every throw from Camacho was well calculated as he pummelled Brown into a bloody mess for the 2nd and 3rd rounds. Camacho proved his strong chin, absorbing Brown's best shots while returning fire for more points on the scorecard.
With the fight close in the eyes of the judges, Camacho and Brown threw hands for the final 30 seconds of the 3rd round that had the fans leaving their seats.
"I'm just glad we gave the fans what they love to see," said Camacho.
Camacho successfully avenged fellow Guam fighter Jon Tuck's loss to Brown in 2016.