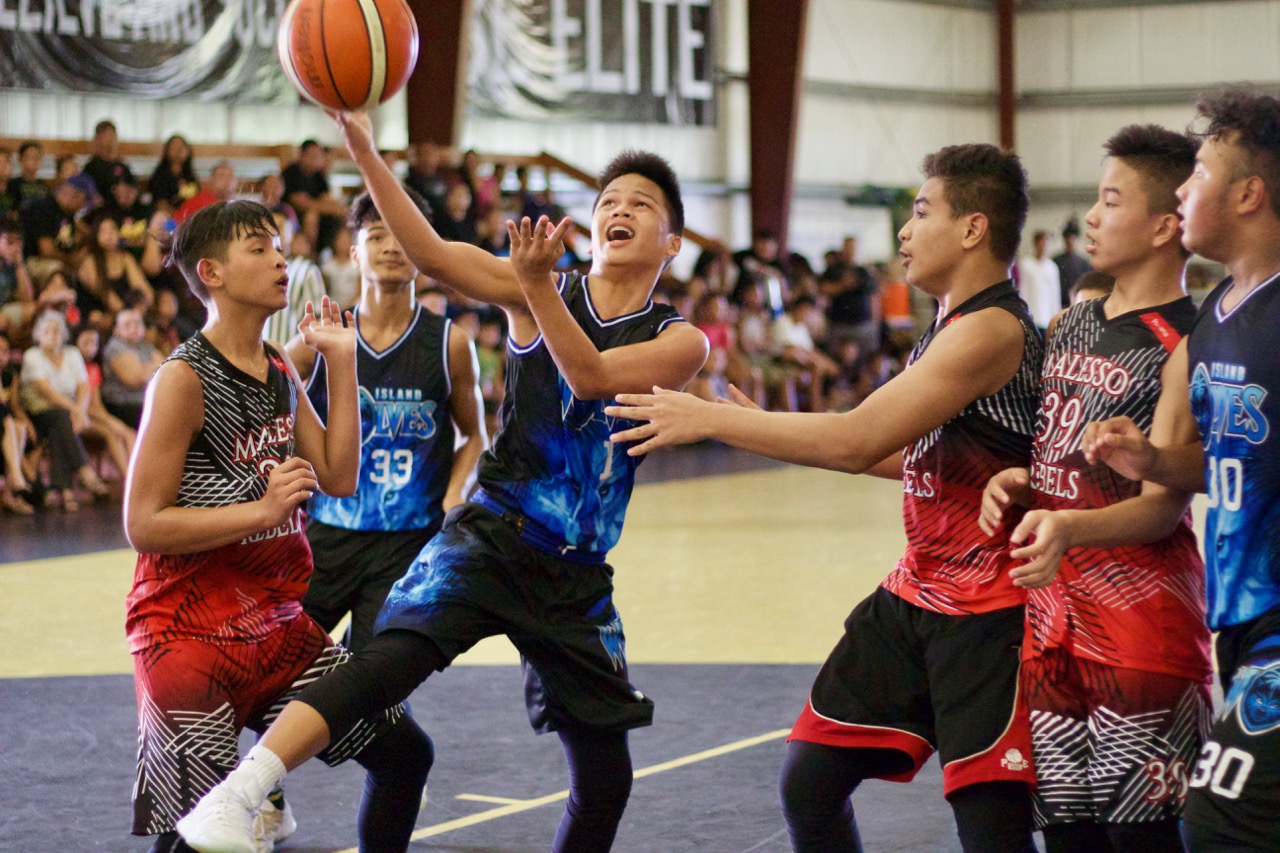 By Jay Leon Guerrero
The Elite Basketball Training Facility in Tiyan was packed all day with a dozen playoff games played in the Breyers Youth Summer Showcase. The youth prospects played in five age divisions (8U, 10U, 12U, 14, 16U) in the inaugural summer event.
The following are results for the weekend games:
July 22nd:
12U
Island Wolves (2) 46, Agat Stars 27
Island Chiefs 38, Umatac 76ers 16
Inarajan Hawks 29, Island Wolves (3) 22
8U
Umatac 76ers 29, Island Chiefs (2) 6
Raiders Club 27, Malesso Rebels 19
Team Elite 26, Yona Spartans 17
July 23rd:
14U
Island Chiefs (1) 38, Island Chiefs (2) 27
Wildcats (2) 41, Wildcats (1) 36
Inarajan Hawks 41, Island Wolves (3) 38
Island Wolves (2) 35, Malesso Rebels 30
10U
Agat Stars 23, Island Chiefs 16
Team Elite (2) 29, Inarajan Hawks 16
Umatac 76ers 24, Island Wolves (2) 19
The 14U feature game held on Sunday was an elimination game between the Island Wolves II club and the Malesso Rebels. Both teams were evenly matched entering the contest with four lead changes occurring in the first 10 minutes of the game. Darren Cepeda put up early points for the Wolves to take a two point advantage. Bryce Chargualaf swished a 3-pointer and Ryler Aflleje made a transition basket to put the Rebels ahead 8-5.
The Wolves forced two turnovers that turned into baskets with Joel Reyes and Robert Haddock being the recipients of transition baskets after turnovers in favor of the Wolves.
The two teams went back-and-forth for the rest of the first half but the Wolves surged ahead by halftime. Wolves coach Leonard Aguon called a timeout and ran post plays for Reyes. Reyes maneuvered his way on the low block to score, helping the Wolves go ahead 18-14 by halftime.
Wolves go on run
The Wolves made some adjustments to their offense after halftime and opened up quick 10-point lead just minutes into the second half. Ronnie Cruz had the hot hand to open up the second half, draining a pair of 3-pointers to help the Wolves go ahead 26-14.
Rebel big man Tomas Benavente tried to ignite a run for the Rebels, scoring a basket and making a free throw for the southern team. Benavente's efforts were answering by the Wolves' Jerome Borja who scored six straight points to maintain a ten point advantage.
With 2:30 left in regulation, the Rebels made one last run at a comeback with Aflleje pushing the pace and making two baskets to cut the Rebel deficit to single digits. The Rebels went with the full court press and managed to get a couple of steals but were unable to score on two opportunities as time ran out for them and their season. The Wolves held on for the 35-30 win, surviving to the next round.
Chargualaf led the Rebels with 10 points and five rebounds, Aflleje had nine points, seven rebounds and two steals. Benavente scored six points and grabbed a game high 10 rebounds for the Rebels who are eliminated from the tournament. Borja had a game high 13 points; Reyes had nine points, seven rebounds and two blocks.
The Wolves move into the final four of a stacked 14U division. "We need to keep communicating well, push the ball and work hard," said Borja.
The Wolves look to make the championship game, but they will need to get by a solid Team Elite squad.
"I can contribute by continuing to work on my post moves and executing on offense," said Reyes. Borja, who said he has been with the Island Wolves since the club started, thanked his coaches and supporters.
"I've learned so much about respect and respecting others."
PHOTO GALLERY BROUGHT TO YOU BY:

Foody's 5 Fun Facts
Harvest Eagle Trinity Terlaje
DID U KNOW?
After winning the title with ND in 2019, Tiyan Titan head coach Conrad Kerber has the Lady Titans sitting at 2nd place in the league with one week left in the season, the highest placement the Titans have ever been.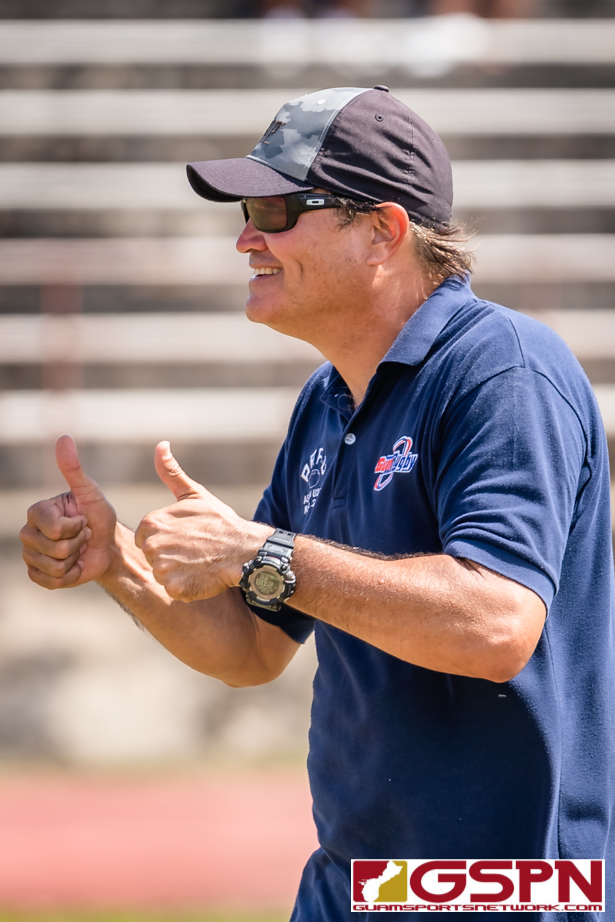 COMING SOON …
– Zach and Larry Return to Guam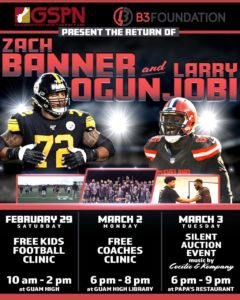 Brawl MMA March 13
QUICK HITS
Senior Night: Kali Benavente and Destiny Castro celebrated Senior Night at Chaminade University in Hawaii, culminating four years of college ball plus four years of high school ball together on Guam. Congratulations ladies!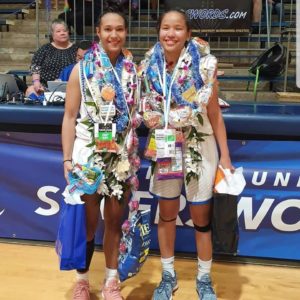 —————————————————-
One FC champion Brandon Vera and ambassador Miesha Tate visited the troops on Guam during a USO Tour.