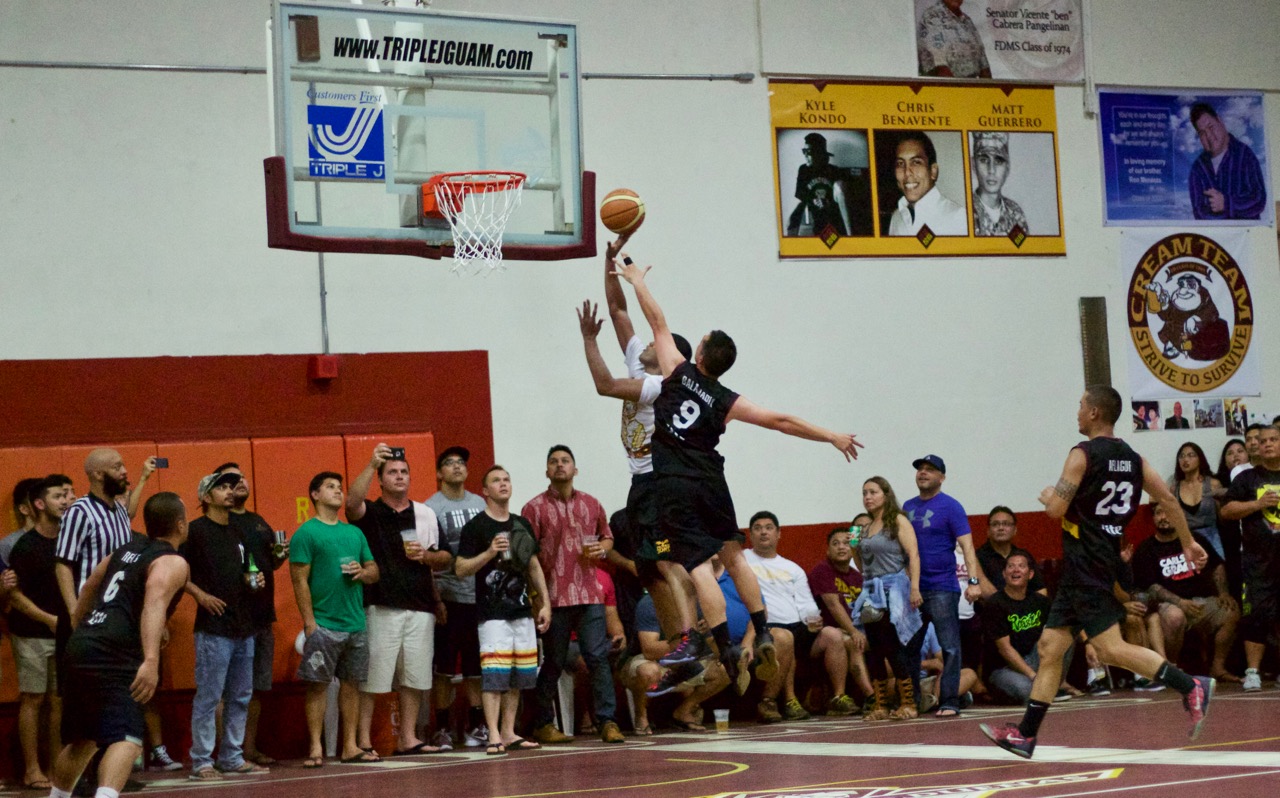 By Robert Balajadia
It was built as the 'Super Team' vs 'The Dynasty'. The combined Class of 02/04 had to go through the second most winningest Alumni Tourney Class of 2006 in one epic showdown to conclude the 2017 FD Alumni Basketball Tournament Friday night. ('82 has 7 titles, 2006 has 6 and '91 has 5)
In the end, two of the six basketball stars who had their FD jersey's retired, Vince Estella and Willie Stinnett, would play the biggest parts in the 02/04 championship victory, beating '06 48-46 on a last second shot from Vince Estella.
"I told [Vince] during that timeout that it was his time and that he was going to get the last shot," said Stinnet on the last play.
The dramatic finish was set up after '06 star guard Julius Yu was fouled on a three-pointer where he nailed all three free throws to knot the game at 46  with eight seconds to play. The timeout allowed 02/04 to set up their final play, which went to Estella.
Vince grabbed the ball on the wing and went straight into attack mode, driving in on '06's big leaper TJ Balajadia, converting the layup for the 48-46 lead with just four ticks left on the clock. With no timeouts remaining, '06 guard Brian Aflague raced up the court to find Yu who let fly a desperation three point fadeaway that found more backboard than rim to give 02/04 the win.
'06 was trailed 27-19 at the half and quickly made their comeback in the second after AJ Reyes swished home a three to tied the game at 33 with 14:11 left to play. 02/04 would keep the pace of the game in their favor with Stinnett doing most of his scoring from the free throw line.
"I missed a ton of free throws tonight, but you have to tip your hats off to '06. They're one hell of a team and we know how tough it is to play in this setting and they were right there with us all game," added Stinnett.
The offense would slow down immensely until the final three minutes where Rob Leon Guerrero tied the contest at 40 with 2:40 on the clock. 02/04's Sean Perez got to the rim on their next possession, but the layup rolled out which prompted a put back from Stinnet for the 42-40 lead.
Down 44-40, '06 turned a steal into a wide open three fro Yu that ignited the Jungle for a nail-bitting 44-43 game with under a minute to play. Stinnett nailed two free throws on an intentional foul which set up the '06 response from Yu, who was fouled by Stinnett while attempting the game-tying three.
Stinnett scored a game-high 25 points while Estella added 9. Yu had 15 points to lead 2006.
PHOTO GALLERY BROUGHT TO YOU BY:

QUICK HITS
Guam MTB National Championship: Edward Oingerang and Jennifer Camacho are your 2023 MTB national champions. Oingerang finished the course in 1:13:24 while Camacho won her second straight title in 54:08.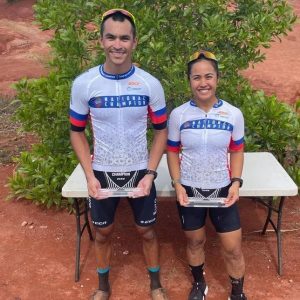 ——————————————
Kobe Miyashita, with St. John's coach Arvin Flores, was named the 2023 IIAAG Middle School Boys Volleyball MVP!