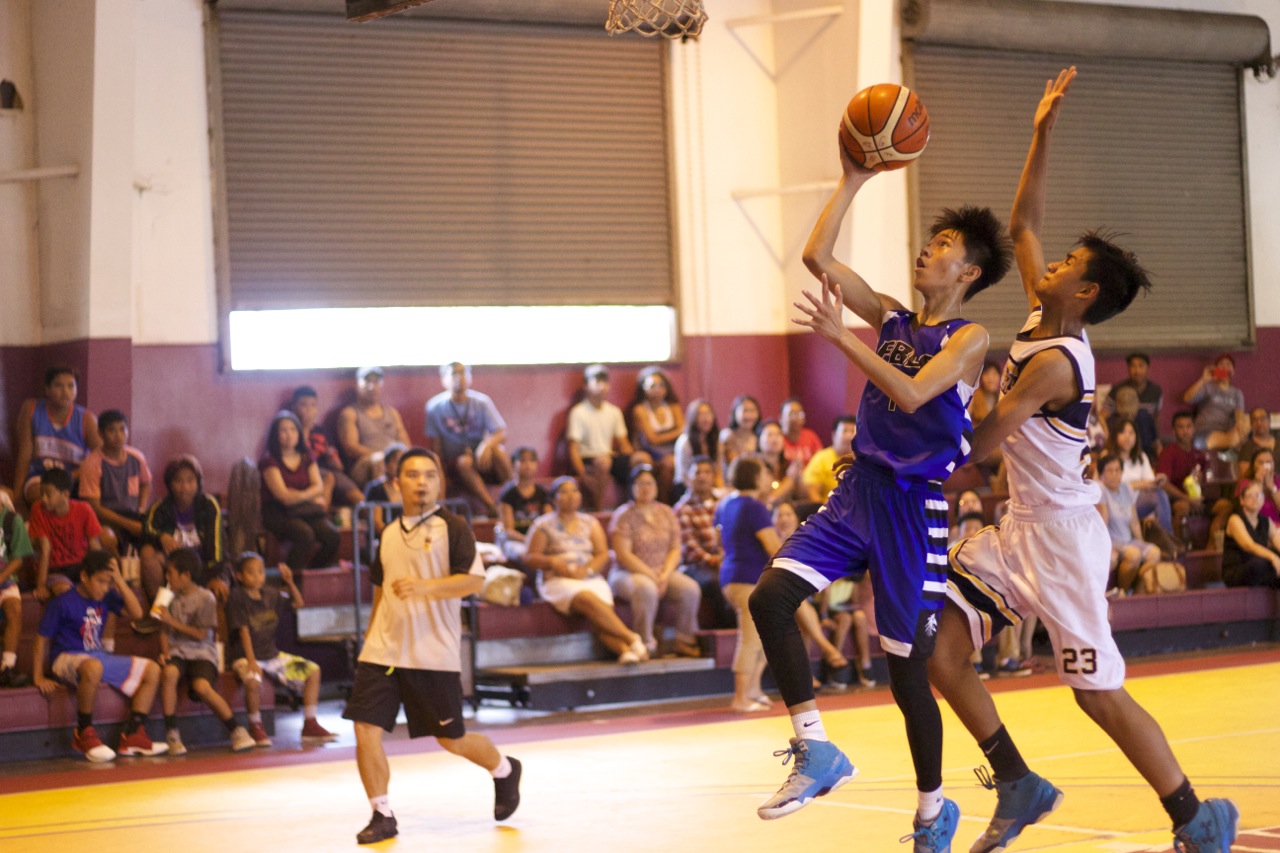 By Jay Leon Guerrero
The Guam Elite Wendy's/ Coldstone All-Island Boys Middle Basketball Tournament completed Day 2 on Sunday with six games at the Tamuning gym. Two public school rivals battled yesterday with the FBLG Hawks going against the Benavente Roadrunners. During their regular season, the two teams split wins but all the dust settled in the grudge match Sunday afternoon at Tamuning gym.
It was a seesaw battle early, but the Hawks interior defense and offense from forward Jeff Labanza and center Jesse Martin was enough to hold on for the 38-34 victory. There were three lead changes but the Hawks went on a run mid-way through the first half to take 23-12 advantage by halftime.
"Our coach told us to execute our press and the baskets will come," said Martin. The Hawks showed the full court press to open the game which forced a pair of turnovers that turned into baskets as they went ahead 7-3. Jeremiah Camacho provided all the offense for the Roadrunners scoring their first seven points of the game to tie the contest 7-7.
The Hawks finished the half on a 16-5 run behind the defense provided by Lanbanza. Labanza recorded three big blocks to close out the first half to keep the Roadrunners at just five field goals made in the half. "We didn't want them to score early, we wanted to pick up the pace. Coach wanted us to start off strong today," said Lanbanza.
Roadrunner head coach Erwin Villa grilled his team at halftime and they responded, opening the second half on a 5-0 run. Camacho netted a three-pointer and Ian Asuncion made a transition bucket to open up the half for BMS.
The Hawks responded with Martin doing his Giannis Antetokounmpo impression of center on defense and point guard on offense, scoring and dishing out assists to push the lead back up to eight points. The Roadrunners made one final push at getting back into the game with Asuncion getting two steals on the press to cut the lead to five points with three minutes remaining.
The Roadrunners regrouped and continued with their press but guard Moises Manalo closed the game out with a fast break lay-in after breaking the press and converting two free throws to ice the game.
Camacho led the Roadrunners in scoring with 12 points, Asuncion had 10 points, six rebounds and four steals.
Martin put up Antetokounmpo-like numbers with 12 points, seven rebounds, three assists and three blocks for the Hawks who remain undefeated in pool play at 3-0 after getting another win later in the day. The Roadrunners are now 2-1 defeating Agueda.
Labanza had a double-double with 12 points, 10 rebounds and three blocks. Labanza was thankful to the Elite Basketball group for organizing the tournament.
"This tournament is good for our age level; we all will improve and learn more about the game," said Labanza.
Action continues all week with the playoffs scheduled for the weekend.
Here are other results from Sundays games:
Harvest 33, St Johns 30
Jose Rios 49, Astumbo Middle School 35
Benavente Middle 47, Agueda 13
FBLG 53, Saint Anthony 23
Untalan 31, St Johns 15
PHOTO GALLERY BROUGHT TO YOU BY:

National Guard Athletes
Scott Eclavea
Scott Eclavea is a jiu-jitsu black belt and an accomplished MMA fighter. The Guard has given him an outlet in combatives to display his martial art skills, where he's become a head instructor for that program. Eclavea has served since coming out of high school and the Guard has only changed his life for the better.
COMING SOON …
LIVE FOOTBALL ON GSPN
Semifinals: #1 FD vs. #4 Southern (Friday 7 pm)
GSPN Preseason Basketball Tournament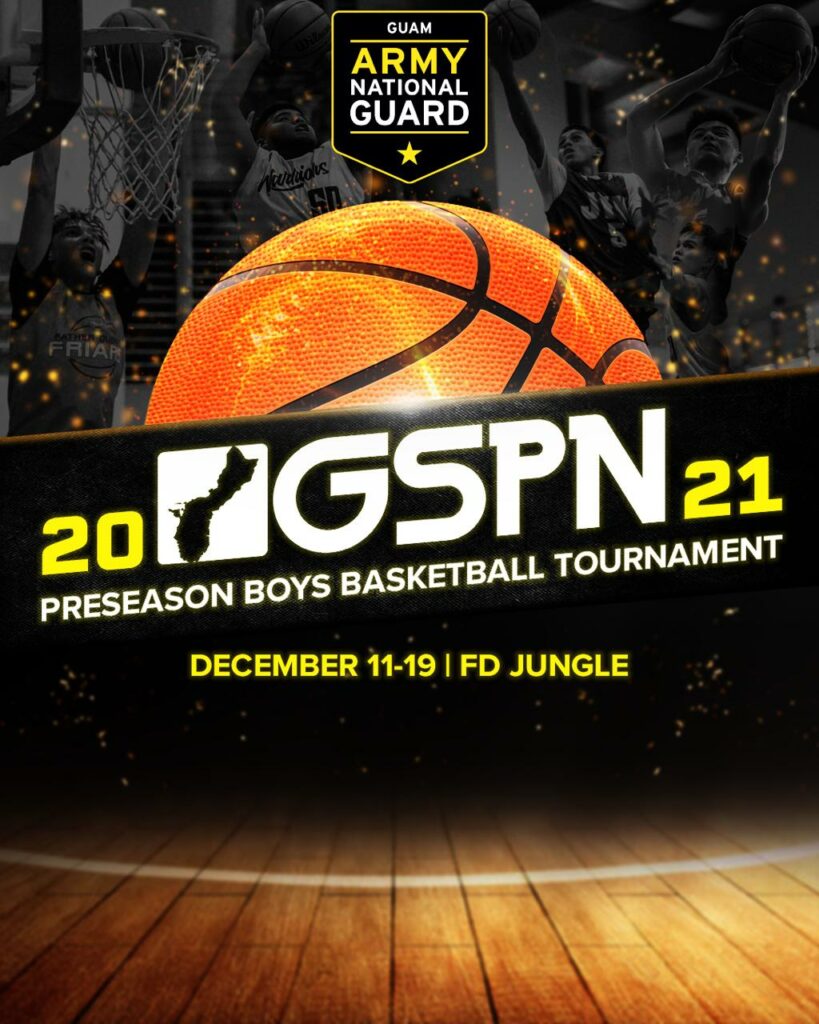 QUICK HITS
Robert Artero Maley recently captured the 182-lb. division of the Costa Mesa Classic, winning via pin in 4 out of 5 matches. Robert is a 4-year varsity wrestler at San Clemente HS (Tritons) and is currently ranked 15th in California's high school scene. He is the son of Jacque Artero Maley (AOLG 1991).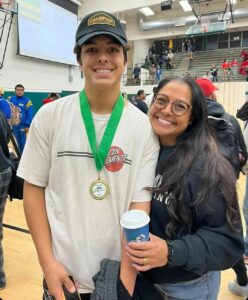 ——————————————–
Pat Taitano and Rich Abiador, teammates on the 1995 SPG volleyball team, have led their high school girls volleyball teams to the Washington State Championships in Yakima, Wa.
Taitano coaches Mt. Rainier High while Abiador leads North Creek High.
There for support is Dr. Mark Perez, a health professor at Central Washington University and a former UOG volleyball player.