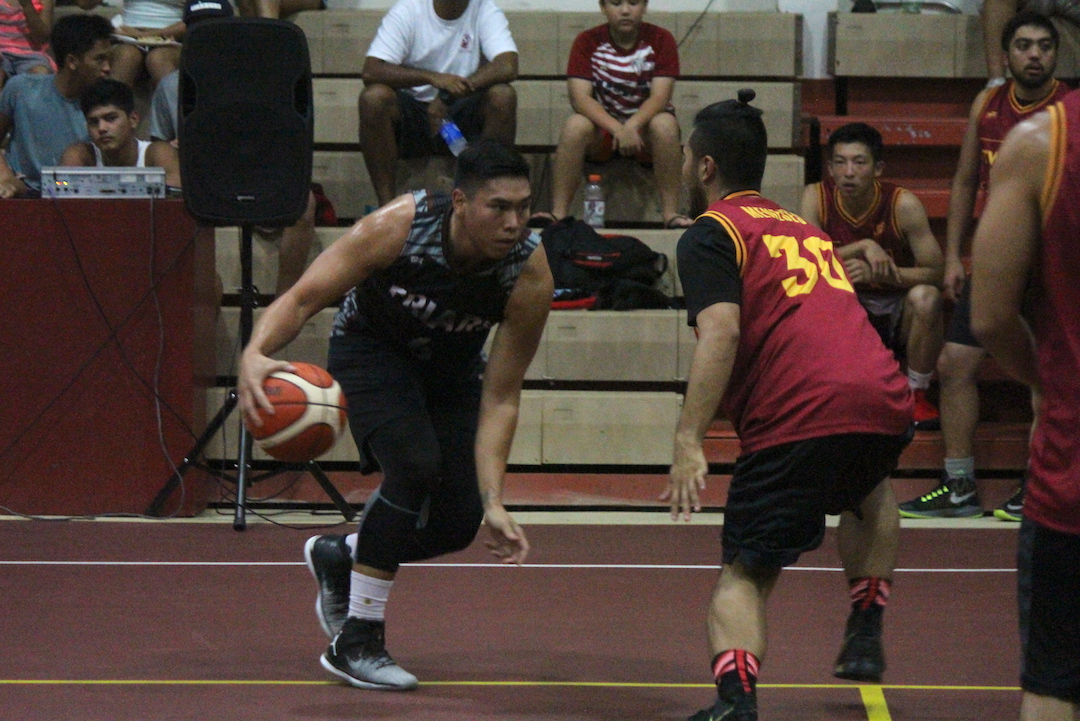 The 2017 FD Alumni Tournament, hosted by the class of 2007, has officially tipped off!
2010 – 61, 2012 – 58
The Earvin Jose led class of 2010 had to fight off a willing 2012 squad, even without star guard John Ilao. Jose flourished with 20 points, including a pair of free throws to help 2010 hang on to the game on opening night.
2012 had just three seconds at an attempt to tie the game, but a shot missed on a prayer from Christian Paulino gave 2010 their first tourney victory.
2002/04 -59, 2013 – 47
The stacked combined class of 04 and 02 proved too much for the title winning class of 2013.  Willie Stinnet scored 19 points for '04 as John Baza and Mike Sakazaki added 15 in the losing effort.
86/AD7 – 47, 84/85 – 35
Physicality is to be expected going up against 'The Cream Team' but Friday nights first game saw an amped level of physical play between the classes of the 80's. 'The Cream Team' would prevail as they exposed the interior defense of 84/85, but what they lacked in scoring, they made up for in post game jokes.

COMING SOON …
GUAM SPORTS ON HOLD DUE TO SUPER TYPHOON MAWAR
QUICK HITS
Bishop Obispos beat Mt. Carmel for the IIAAG Middle School Girls Basketball championship 37-25.
—————————————-
The Benavente Roadrunners crushed the Agueda Pirates 17-1 to win the 76 PONY Middle School Baseball League. Rodney San Nicolas was a beat, striking out 13 batters in a complete game while going 4-for-4 at the plate, including a homer and 4 RBI.