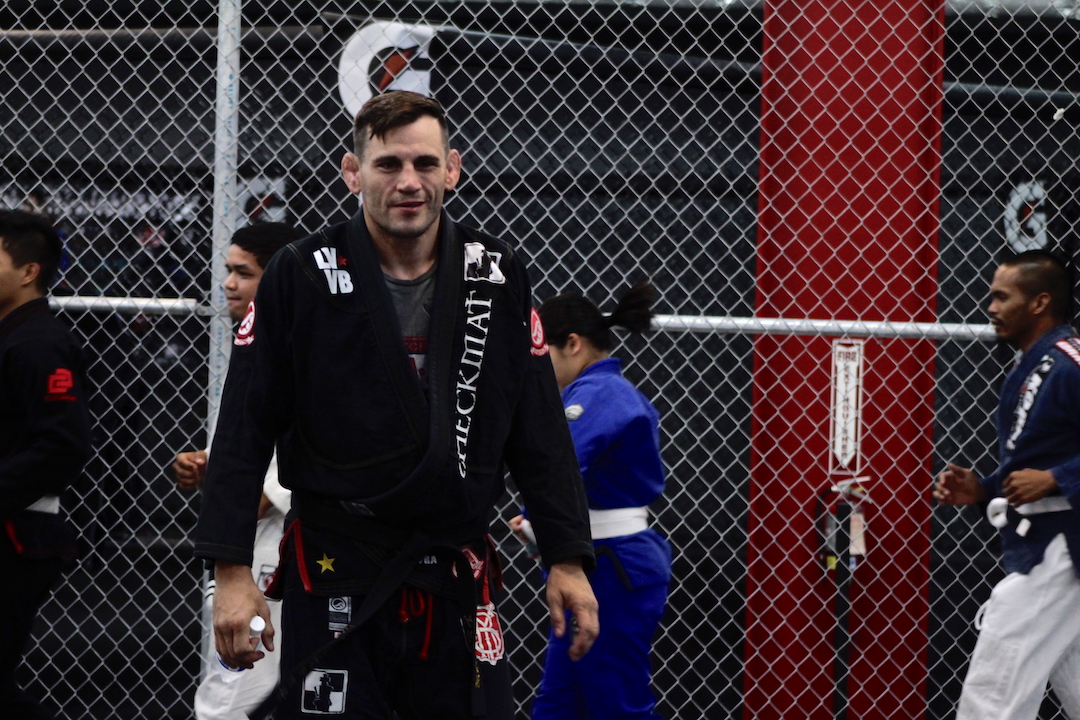 By Robert Balajadia
MMA Star Jon Fitch is on Guam for one week, set for a fully loaded week of training seminars that started Tuesday evening at the Steel Athletics gym in Tamuning.
Fitch arrived to the island on Sunday and will be departing next Sunday, October 8th, to complete his stay.
"I love the island, we've been eating a lot of great food. I've got a kick ass view from the [PIC hotel] and I'm enjoying myself so far. I also got to do some off-roading today which was awesome," said Fitch.
Fitch started his week-long seminar with jiu-jitsu Tuesday with striking and wrestling ready to fill in the week, along with private training sessions. He's been part of enough camps and seminars that follow a certain curriculum which has inspired a different approach when he's leading the course.
"I like to do a 'Q&A' session with the group if it's my first time. I want to teach them things they really want to know. If they need to know how to do something or would like to work on a certain thing that they think I could help them with, I want to be able to do that. I don't want to teach these guys something they already know. I have stuff ready to go if they don't have questions," said Fitch on what's in store for the week.
Fitch has even taken quick notice of Guam's talents in the short while of his training session.
"Everyone is really attentive and they pick up on details pretty quickly. You can tell they've got a lot of experience," said Fitch.
Like many first time visitors, Fitch would like to have a long lasting relationship with the island.
"I want to make this an annual trip. I'd love it and I think it'll be a really good thing," said Fitch.
PHOTO GALLERY BROUGHT TO YOU BY:

QUICK HITS
The Okkodo Bulldogs secured third place at the Far East Division I Girls' Basketball Tournament in Camp Humphreys, South Korea. Jasmine Samson and Haley Cabrera were named All-Tournament selections in recognition of their hard work on the court. Vaysia Blas won the 3-point shooting contest. The Bulldogs played nine games in three days with a squad of eight:
Erin Moldez
Jasmine Samson
Haley Cabrera
Sharm Tauiwei
Hanna Meinik
Jordyn Zacarias
Jordin Hernandez
Vaysia Blas