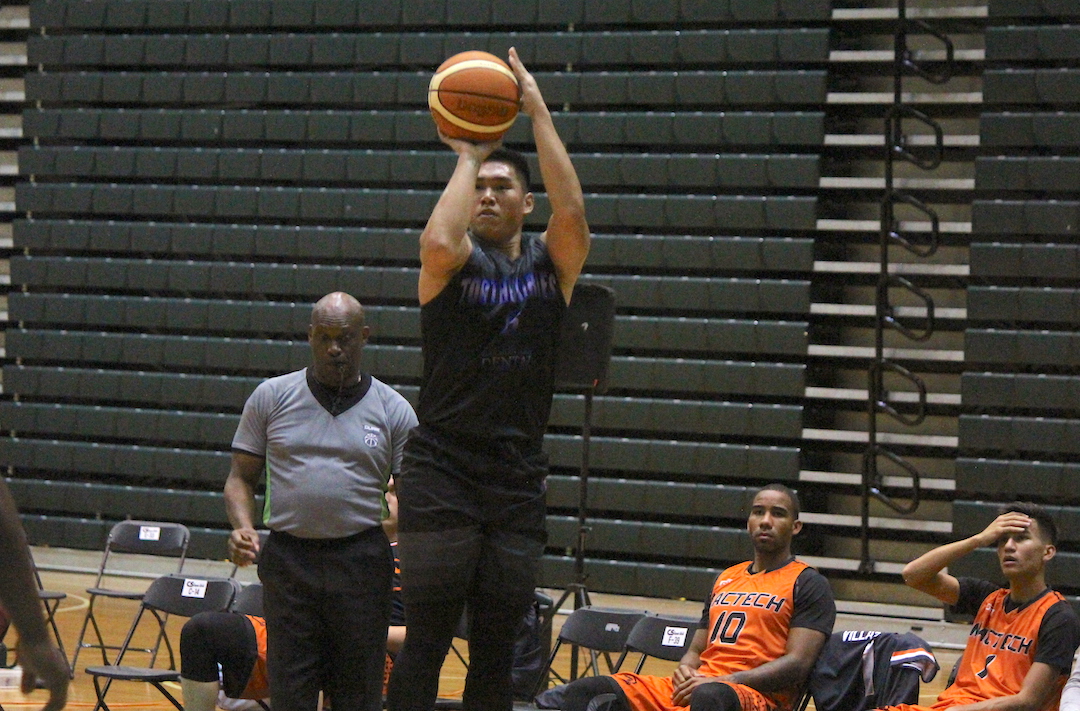 A pair of GBA games took over the UOG Calvo Field House Tuesday evening as the playoffs vastly approach. The KFC Bombers took on the AutoSpot Phoenix Sons while Mactech and the Toothfairies wrapped up the late game.
Toothfairies 97, Mactech 91
Earvin Jose scored a monstrous 32 points, including eight three-pointers, to help lead the Toothfairies to a big 97-91 win over Mactech. Jonathan Triplett scored a team-high 26 points while collecting seven rebounds to pace Mactech.
Closing quarters was big for the Toothfairies after their close lead was at its thinnest with Mactech getting as close as 79-80. Edgaro Baza proved big with 21 points off the bench for the Toothfairies with Kirk Long checking in to handle point guard duties at the half.
Bombers 134, Phoenix 70
The one-sided contest stayed on the side of the red-hot Bombers as guards Ledget Glover and Trahan Ryheam scored 31 and 30 points. Seve Susuico scored 26 points for Phoenix as the KFC Bombers never relinquished their double-digit lead.

QUICK HITS
The Figo Islanders 40s women's softball team took gold in the Senior Softball World Championship in Las Vegas. Figo came out of the loser's bracket and beat the Arizona Belles 17-3 in the AA division championship game Sunday afternoon.
Other Guam teams that played in the 40s tournament were: Team SOTTA (women's) and Bud Light Guam, Friars 671 and Sindalun Guahan (men's).
Sindalu finished a respectable 4th out of 24 AAA division teams.