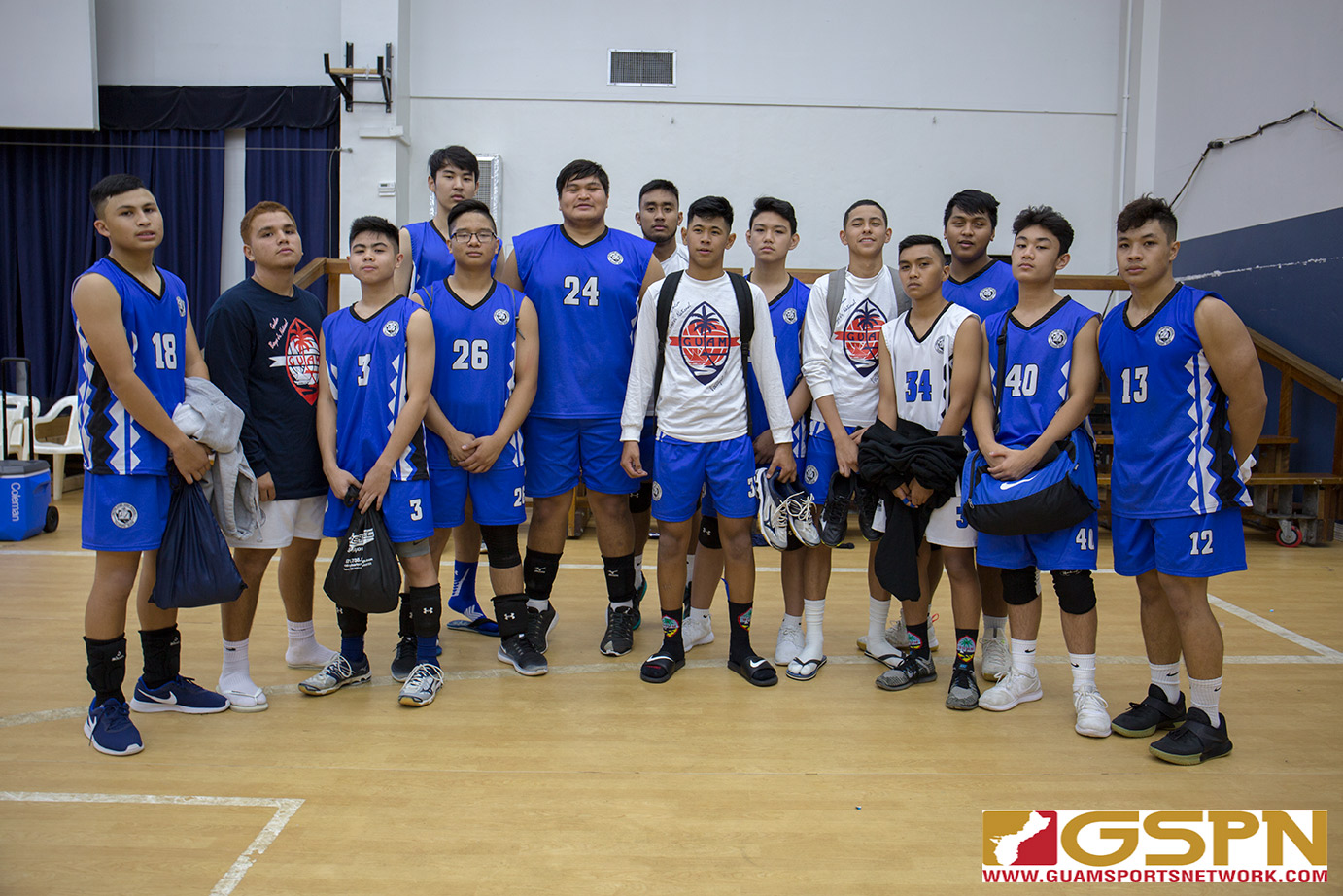 By Cole Kim
The Notre Dame Royals sent the St. Paul Warriors home from the IIAAG boys volleyball playoffs Tuesday evening, after beating them in five thrilling sets 25-5, 22-25, 22-25, 25-8, 15-13 at the Warrior gym.
The first set was an early offensive explosion from the Royals. They only allowed the Warriors to score five total, two after a timeout was called.
After this timeout, ND went on an impressive 15-2 run. Many of these points were scored off of offensive efforts from the Warriors, like faulty serves or balls hit out of bounds. The score of this set was 25-5, ND exhibiting early firepower.
The second set, however, had a very different outcome. In this set, St. Paul held back the Royals by four points, beating them 25-21, tying up the series at one to one with big plays from big man Maui Santos.
In the third set, St. Paul took control and fed off the home crowd energy to take a 2-1 set lead.
In the fourth set, the crowd saw a similar effort to that of the first set. The Royals took the series back in their own possession when they only allowed 10 Warrior points. Two timeouts were called during this set, the ND defense getting stronger after each one. This tied the series back up at two, sending the game into the pivotal fifth set.
The fifth and final set was the most intense of them all. The St. Paul Warriors capitalized on the offensive side of the ball, while the Royals struggled to get any points booked. This was until the ND bench called for a timeout. After this, the teams traded roles, and the Royals went on to score the game winning fourteen.
"I don't look at myself personally, I look at the whole team. Sometimes coach will give us homework or we'll look at stats," said player of the game Holden Barcinas, "we played as a team tonight."
Barcinas scored more than 15 points, leading his Royals to a spot in the quarterfinals.
Other Scores
GW def. St. John's 25-12, 25-16, 25-18.
Southern def. Guam High 25-10, 25-18, 25-13
JFK def. Sanchez in three sets.
PHOTO GALLERY BROUGHT TO YOU BY:

COMING SOON …
High School Football starts Sept. 29
Brawl 3: Oct 13
Guam's Strongest Man and Woman Competition October 29