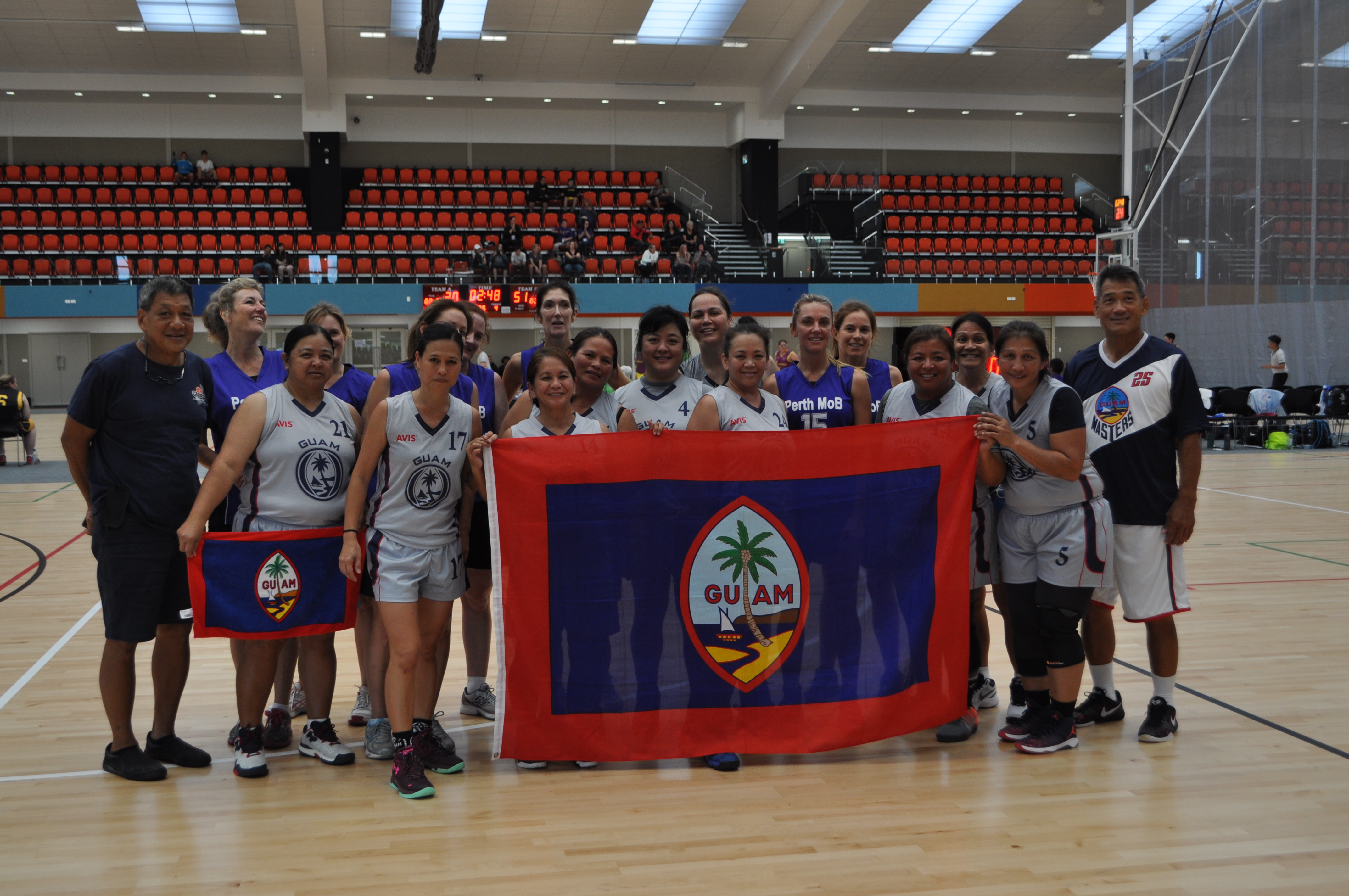 PRESS RELEASE – Guam Women Get Another Win In Basketball
(Auckland New Zealand) Team Guahan comes away with another win in the C Division for Women 30+ at the World Masters Games 2017 (WMG2017) in Auckland, New Zealand. Guahan met up with the Wreckn Ballerz at 
1:30pm
 taking the 40-24 win at the Bruce Pullman Park in Takannini. Guahan improves to 3-0.
In other Divisions, at 
Noon
 on Tuesday, April 25, 2017, the Men's basketball team in the Open C Division 65+, Palakse, lost their match against the Rusting Ragers on the ANZAC Holiday with the other Guam teams drawing a bye. The Ragers with the 46-36 win over Palakse at the North Shore Event Center. Palakse continued play today, Wednesday, April 26, 2017, at 
5:00pm
 with action against the Myth & Legends Blue. The Blue taking the 52-24 win over Palakse. Palakse is 0-4 in Pool 2.
Over in the C Division Men's 40+, Phresh beat Gepan (Guam) by a 63-53 score. Gepan is 0-4 in Pool 2. In the morning at 
10:30am
, in the C Division Men's 50+, GMBA Boleros beat the All Native Warriors, 71-64. The Boleros are now 2-1 in Pool 1. The Super Lolos (Guam) lost by default in their match at 
Noon
. The Prowlers with the 20-0 win in the C Division Men's 60+. The Super Lolos are now 0-4 in Pool 2.
The schedule for 
Thursday, April 27, 2017
 is as follows:
Bruce Pullman Park, Takannini
CW30+  Round 4,  
3:00pm
, Guahan (3-0) vs. Mebourne Joycies (4-0)
CW40+  Round 5, 
10:30am
, Team Guam (0-3) vs. Morehu Bullets (3-0)
CM40+  BYE     Gepan
CM50+  Qtr Final, 
1:30pm
, Pool 1 (1st) GMBA Boleros (3-1) vs. Pool 2 (4th) Napier Sun Hawks (2-3)
AUT North Shore Campus, Auckland
CM60+ Round Robin, 
3:10pm
, Pool 2 (5th) Palakse (0-4) vs. Pool 1 (5th) Samurai Senior Ballers (0-4)
ALL Times Local New Zealand

Foody's 5 Fun Facts
Harvest Eagle Trinity Terlaje
DID U KNOW?
After winning the title with ND in 2019, Tiyan Titan head coach Conrad Kerber has the Lady Titans sitting at 2nd place in the league with one week left in the season, the highest placement the Titans have ever been.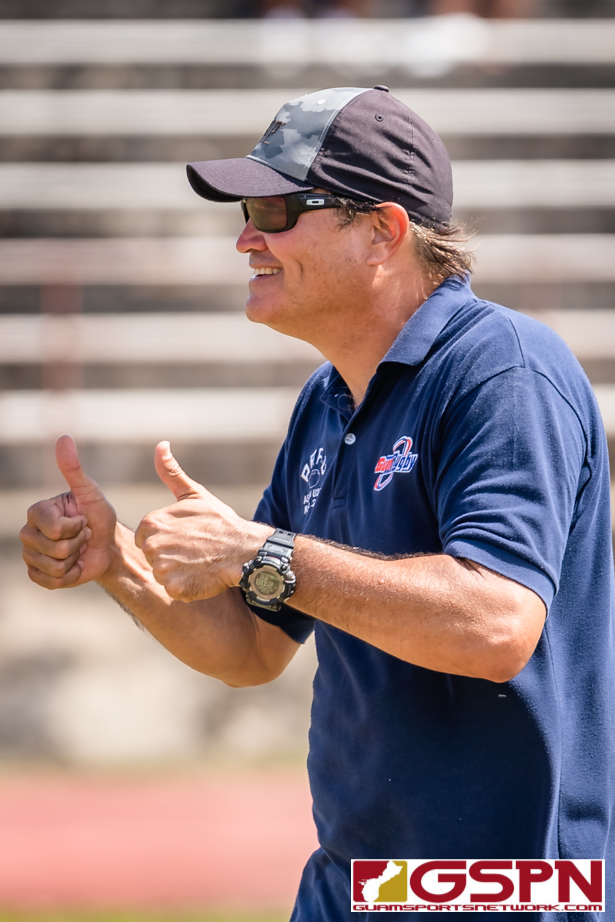 COMING SOON …
– Zach and Larry Return to Guam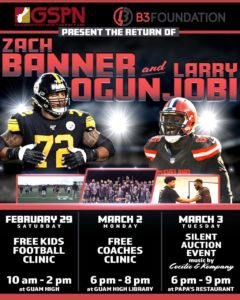 Brawl MMA March 13
QUICK HITS
Senior Night: Kali Benavente and Destiny Castro celebrated Senior Night at Chaminade University in Hawaii, culminating four years of college ball plus four years of high school ball together on Guam. Congratulations ladies!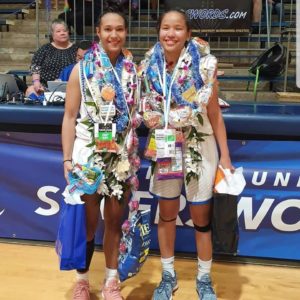 —————————————————-
One FC champion Brandon Vera and ambassador Miesha Tate visited the troops on Guam during a USO Tour.