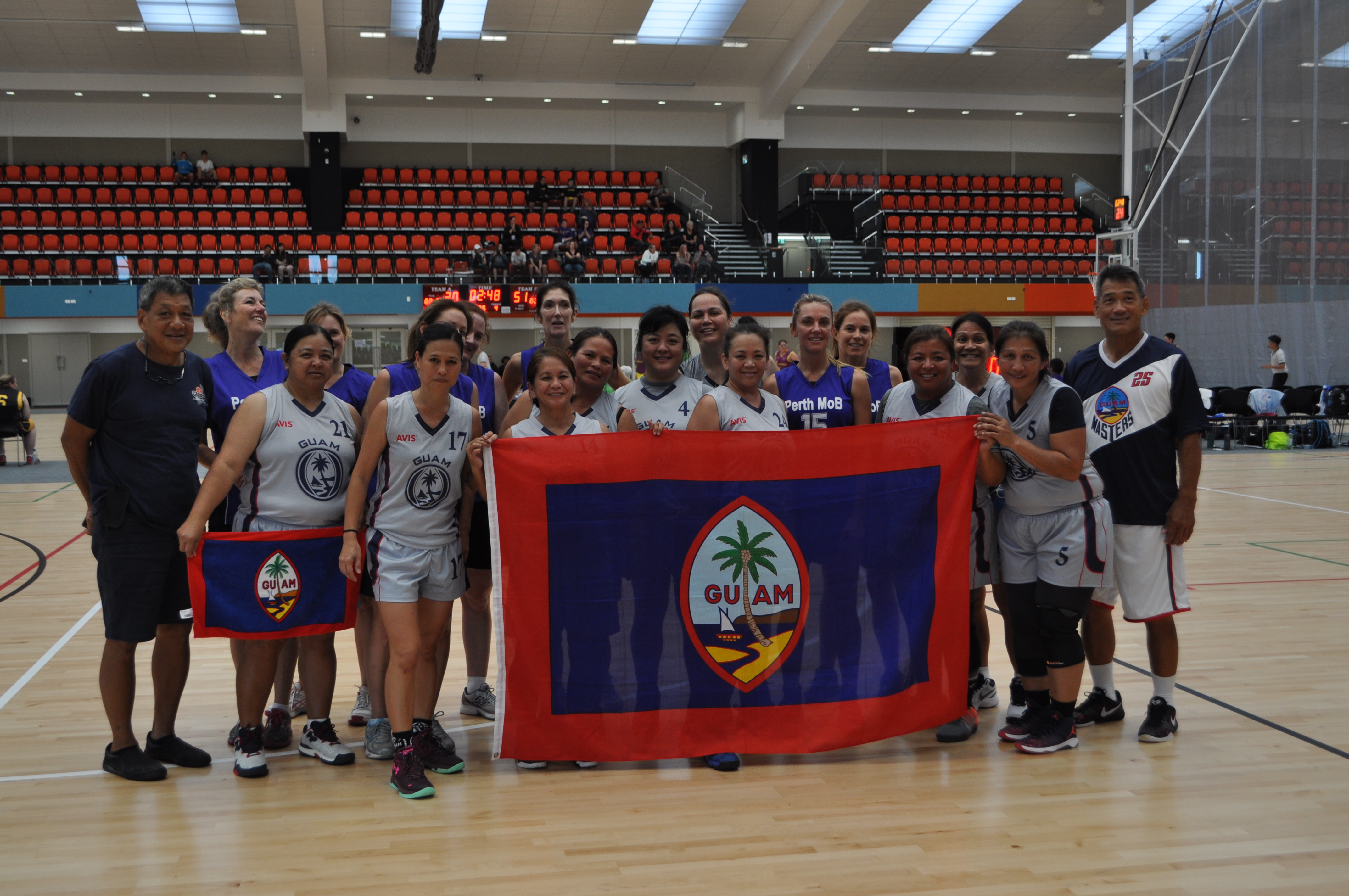 PRESS RELEASE – Guam Women Get Another Win In Basketball
(Auckland New Zealand) Team Guahan comes away with another win in the C Division for Women 30+ at the World Masters Games 2017 (WMG2017) in Auckland, New Zealand. Guahan met up with the Wreckn Ballerz at 
1:30pm
 taking the 40-24 win at the Bruce Pullman Park in Takannini. Guahan improves to 3-0.
In other Divisions, at 
Noon
 on Tuesday, April 25, 2017, the Men's basketball team in the Open C Division 65+, Palakse, lost their match against the Rusting Ragers on the ANZAC Holiday with the other Guam teams drawing a bye. The Ragers with the 46-36 win over Palakse at the North Shore Event Center. Palakse continued play today, Wednesday, April 26, 2017, at 
5:00pm
 with action against the Myth & Legends Blue. The Blue taking the 52-24 win over Palakse. Palakse is 0-4 in Pool 2.
Over in the C Division Men's 40+, Phresh beat Gepan (Guam) by a 63-53 score. Gepan is 0-4 in Pool 2. In the morning at 
10:30am
, in the C Division Men's 50+, GMBA Boleros beat the All Native Warriors, 71-64. The Boleros are now 2-1 in Pool 1. The Super Lolos (Guam) lost by default in their match at 
Noon
. The Prowlers with the 20-0 win in the C Division Men's 60+. The Super Lolos are now 0-4 in Pool 2.
The schedule for 
Thursday, April 27, 2017
 is as follows:
Bruce Pullman Park, Takannini
CW30+  Round 4,  
3:00pm
, Guahan (3-0) vs. Mebourne Joycies (4-0)
CW40+  Round 5, 
10:30am
, Team Guam (0-3) vs. Morehu Bullets (3-0)
CM40+  BYE     Gepan
CM50+  Qtr Final, 
1:30pm
, Pool 1 (1st) GMBA Boleros (3-1) vs. Pool 2 (4th) Napier Sun Hawks (2-3)
AUT North Shore Campus, Auckland
CM60+ Round Robin, 
3:10pm
, Pool 2 (5th) Palakse (0-4) vs. Pool 1 (5th) Samurai Senior Ballers (0-4)
ALL Times Local New Zealand

QUICK HITS
3rd place: Big ups to the Para Todu Rugby Club for finishing 3rd out of 16 teams in the Manila 10's Rugby Tournament today. Biba Guam Rugby!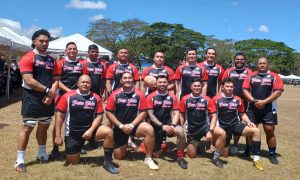 ——————————————
Guam MTB National Championship: Edward Oingerang and Jennifer Camacho are your 2023 MTB national champions. Oingerang finished the course in 1:13:24 while Camacho won her second straight title in 54:08.