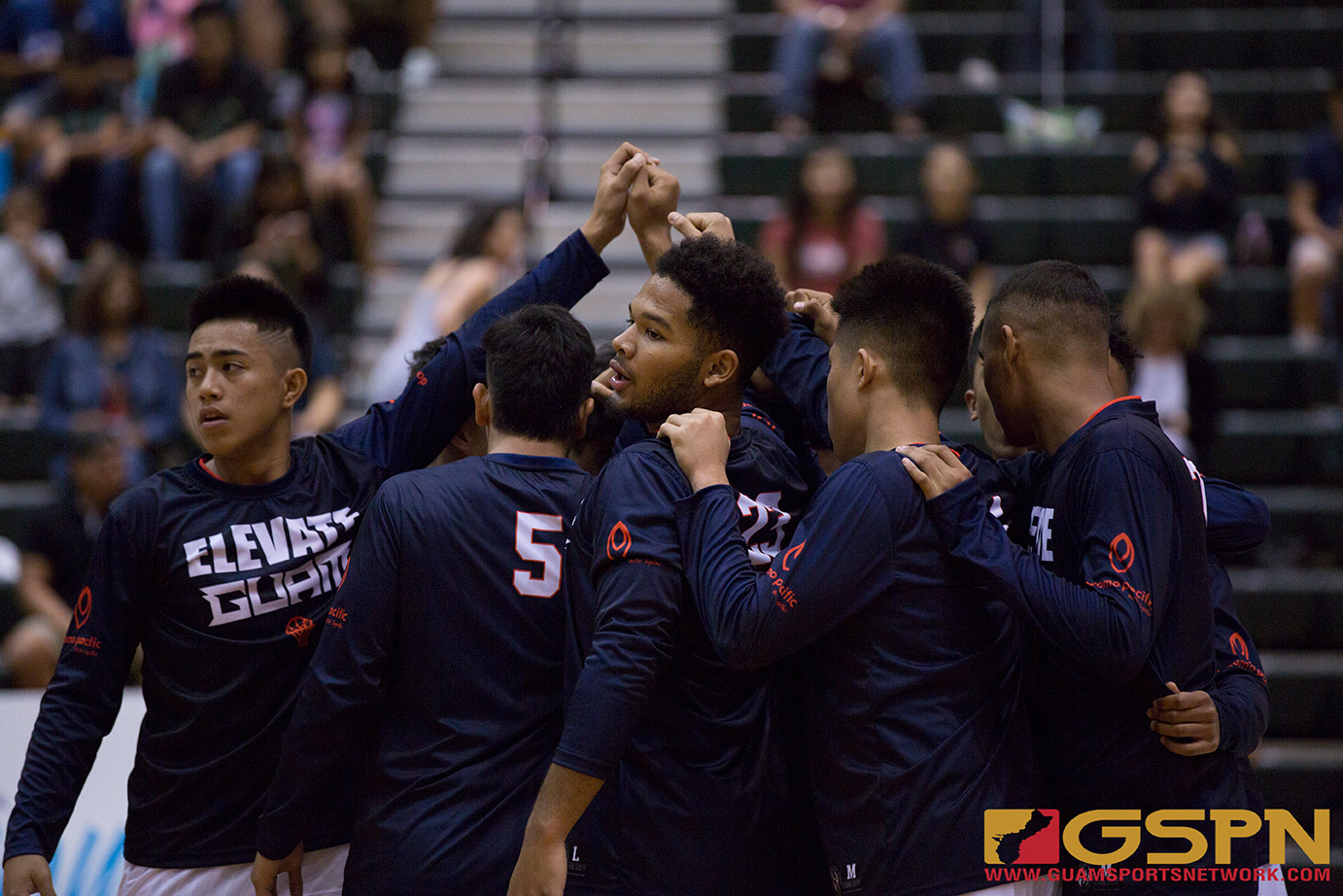 By Ryan Cabanero
Day 2 of the U17 FIBA Oceania featured more hefty one-sided games, but the talk of the evening was the Guam boys pushing New Zealand towards the brink of a stunning defeat, but falling just short in their 90-78 loss.
Guam's U17 ladies bounced back from their NZ loss and handed Palau another loss with a 96-34 victory.
Guam shows zeal in close battle with New Zealand
Basketball fans from all over the Pacific region were treated to a thriller Tuesday evening as the U17 men's teams of Guam and New Zealand battled it out at the University of Guam fieldhouse. When the smoke cleared and the dust settled, it was the much larger New Zealand squad who came out on top, 90-78 after holding off the gritty Guam squad.
Their stellar offense and defense, particularly in the fourth quarter, allowed the Kiwi's to put themselves in a position that team Guam had trouble keeping up with.
After leading 65-60 at the end of the third quarter, team New Zealand got off to a hot start in the fourth; going on a 6-1 run led by Isaac Faamausili, who finished with a team high 15 points. Faamausili drove to the basket with ease following back-to-back buckets from his teammates, giving them a 10-point lead in just under 3 minutes.
Guam's Jahmar White stopped the bleeding momentarily, sinking a mid-range jumper to cut the deficit to 8 points. Not to be outdone, New Zealand's Tomas Higgins, who finished with a double-double of 14 points and 12 rebounds, answered right back with an inside bucket to bring the lead back to 10. The Kiwi's offensive barrage continued a few plays later, going on a 5-0 run off of back-to-back layups from Faamausili and Oscar Oswald, giving their team the largest lead of the night, 80-65.
Guam's Takumi 'Curry' Simon did his best Steph Curry impression, nailing two straight 3's to cut the lead to single digits with plenty of time on the clock. Teammate Jahmar White continued the 3-point trend, nailing a corner jumper that saw nothing but the bottom of the net.
The score was now 82-74 and the pro-Guam crowd erupted in excitement. But like a librarian in a library, team New Zealand silenced the crowd as they went on yet another run, the likes of which team Guam just couldn't recover from.
New Zealand started the game off with amazing plays from Matthew O'Connell, who scored the first five points for his team and finished with 13 points. New Zealand would go on a 7-1 run before team Guam's Eduardo Calvo and Simon showed their explosive offensive skills to cut the lead to just one.
Team Guam kept their composure and began to chip away at the scoreboard until finally, De'Aundre Cruz nailed an inside basket amongst the giant defenders to give his team the 12-11 lead. Calvo, who finished with 14 points, capped off their near perfect run with a mid-range jumper that Chris Paul would be impressed with.
The second quarter was clearly the most competitive quarter, as both teams struggled to keep their leads once they had it. Guam's Gabriel Simon, who finished with a game-high 22 points including 6 from three, started the quarter drilling a long range bomb that gave his team a 22-16 lead. New Zealand answered right back, going on a 7-2 run and cutting the lead to just two.
A couple of plays later, the lead saw a change of hands, as New Zealand's excellent ball movement led to a corner three that would give them the 31-30 lead. Their lead was short lived however, as Calvo dazzled his defender and the crowd with a series of dribble moves ending in a mid-range jumper that adjusted yet again. New Zealand would not go down easy, as they adjusted to their opponent's offense and reclaimed the scoreboard off of easy layups and perfectly timed three's. As time winded down, Guam's Simon hit back-to-back three's to give his team the 43-42 lead just before the half.
At the start of the third, New Zealand came out swinging, going on a 7-0 run and looking rejuvenated after halftime. But just as it seemed like they would improve on their lead, Guam's Jahmar White went on a run himself, draining an easy layup and hitting two consecutive three's causing yet another lead change. White finished with 13 points. The very next play, O'Connell completed a beautiful drive to the basket that not only gave New Zealand the lead but sparked the scoring avalanche that would not diminish for the rest of the game.
Guam finds groove on both ends against Palau
The Guam Women's team fared much better than their male counterparts Tuesday evening as they dominated Team Palau in a 96-34 victory.
Mia San Nicolas led team Guam in their victory, garnering an incredible double-double of 24 points and an astonishing 18 rebounds.
Guam got off to a hot start and never looked back, keeping their opponents to just two points at the end of the first quarter, 24-2. The lone point for team Palau came from Kristen Sugiyama, who finished with a double-double of her own; garnering 16 points and grabbing a game-high 19 rebounds.
By the start of the second, Guam's relentless offense and lockdown defense continued.
Team Guam hit the ground running again, as Caylani Estoy drilled a three pointer to give her squad the 34-2 lead. After another successful stoppage on defense, Guam's Elysia Perez, who finished with 18 points, bullied her way into the paint, not only scoring the basket but drawing a foul in the process. Team Palau would only score one point the entire quarter, finishing the half with a 3-63 disadvantage.
The story of the night was the inside play and the incredible defense of the Guam women. Team Guam outscored Palau 64-20 in the paint, and forced 64 turnovers with 42 of them coming off steals. Guam was able to convert most of those turnovers into points, as they scored 69 points from the errors of their opponent.
Full Day 2 Scores
Group A U17 Womens
Australia 166, Marshall Islands 3
Samoa 90, Tahiti
Group B U17 Womens
New Zealand 110, New Caledonia 31
Guam 96, Palau 34
Group A U17 Mens
Tahiti 97, Marshall Islands 36
New Zealand 90, Guam 78
Group B U17 Mens
Australia 168, Palau 32
Samoa 82, New Caledonia 64
PHOTO GALLERY BROUGHT TO YOU BY:

QUICK HITS
Guam MTB National Championship: Edward Oingerang and Jennifer Camacho are your 2023 MTB national champions. Oingerang finished the course in 1:13:24 while Camacho won her second straight title in 54:08.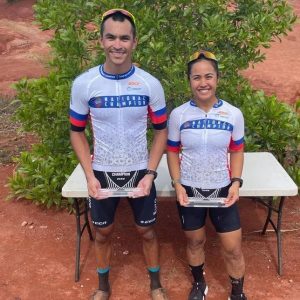 ——————————————
Kobe Miyashita, with St. John's coach Arvin Flores, was named the 2023 IIAAG Middle School Boys Volleyball MVP!