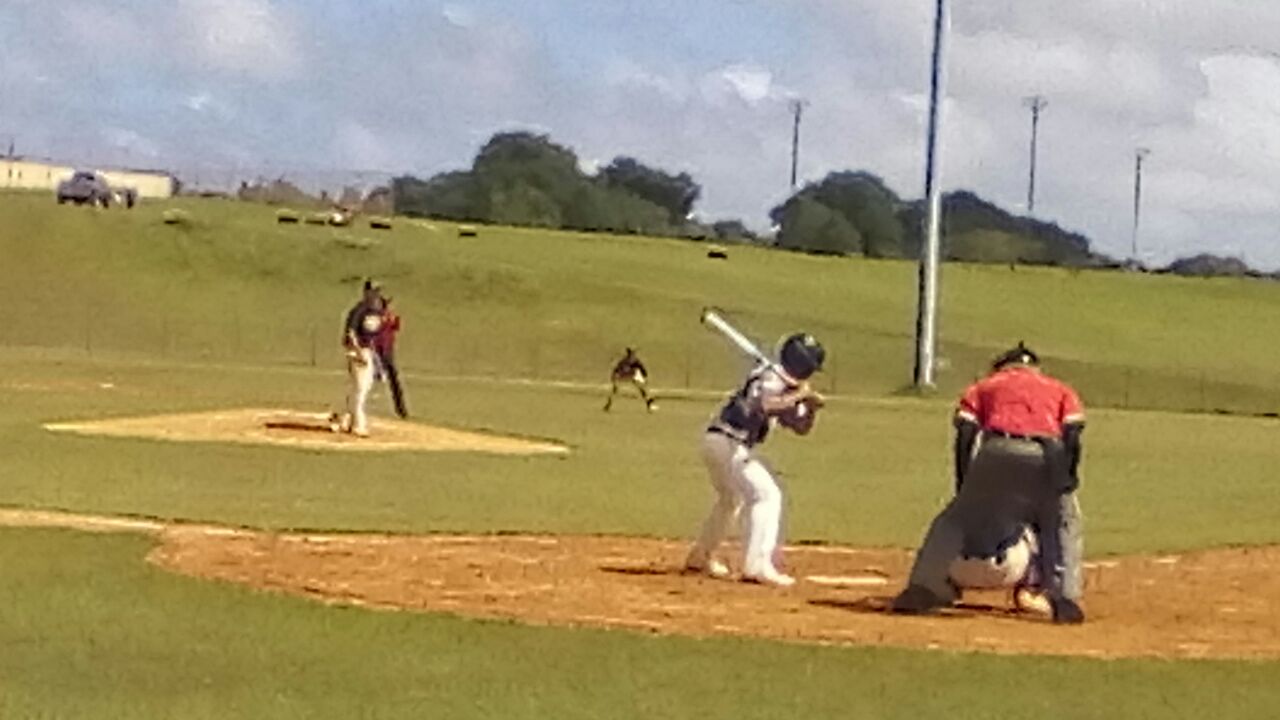 By Cole Kim
The Tiyan Titans and the Sanchez Sharks met up at the Okkodo field on a very windy Saturday morning to play a game of IIAAG high school baseball.
This game was a defensive battle, as both teams only earned a combined five total runs. Tiyan got four of those runs, winning 4-1, after Javier Lujan nearly pitched a complete ballgame, going strong for six innings before coaches put Mark Laanan on the mound to close things down.
Not only did Lujan pitch well, he also slammed an in-the-park solo home run during his second at-bat.
GAME FLOW
Tiyan got there first run a few minutes into the first inning. This run was scored when Tino Muna hit a sacrifice fly allowing a baserunner to run home.
The Sharks were not able to get past the Titan defense in the first three innings, only two hits were allowed, and they were both singles.
Tiyan scored the second run in the third inning when Javier Lujan hit a solo in-the-park homer to deep left field. This made the score 2-0, Titans on top.
In the fourth inning, Tiyan earned a third run, this was scored when Mark Laanan hit an RBI single. This increased their lead to 3-0, Sanchez still trying to find their way to the score board.
The sixth inning is when the Titans scored their last run of the game. This was an RBI double hit by slugger Mark Laanan, his second of the day. It was now 4-0.
Sanchez responded right away with their first run. This was scored when Dan Benevente hit an RBI single, allowing a previous batter to get home one last time before the game ended.
Tiyan will play Okkodo twice next week as the baseball season gets further.

National Guard Athletes
Scott Eclavea
Scott Eclavea is a jiu-jitsu black belt and an accomplished MMA fighter. The Guard has given him an outlet in combatives to display his martial art skills, where he's become a head instructor for that program. Eclavea has served since coming out of high school and the Guard has only changed his life for the better.
COMING SOON …
LIVE FOOTBALL ON GSPN
FD vs. JFK (Saturday 7 pm)
GSPN Preseason Basketball Tournament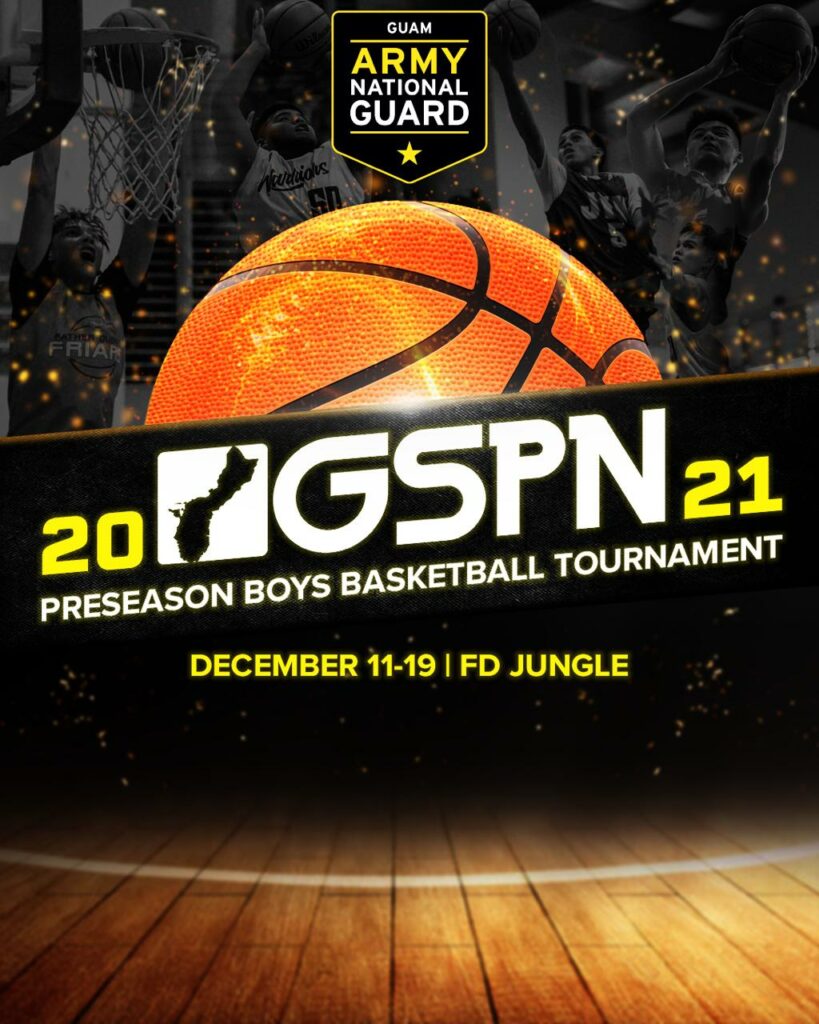 QUICK HITS
Pat Taitano and Rich Abiador, teammates on the 1995 SPG volleyball team, have led their high school girls volleyball teams to the Washington State Championships in Yakima, Wa.
Taitano coaches Mt. Rainier High while Abiador leads North Creek High.
There for support is Dr. Mark Perez, a health professor at Central Washington University and a former UOG volleyball player.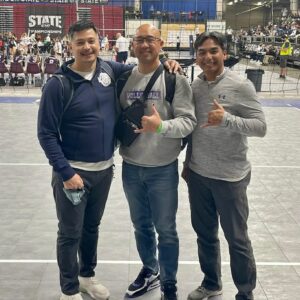 ——————————————–
Guam has recently lost two former star athletes.
– former national volleyball player Larry Gamboa
– former GW Geckos running back Joe 'Pit Bull' Leon Guerrero
May they both rest in peace.