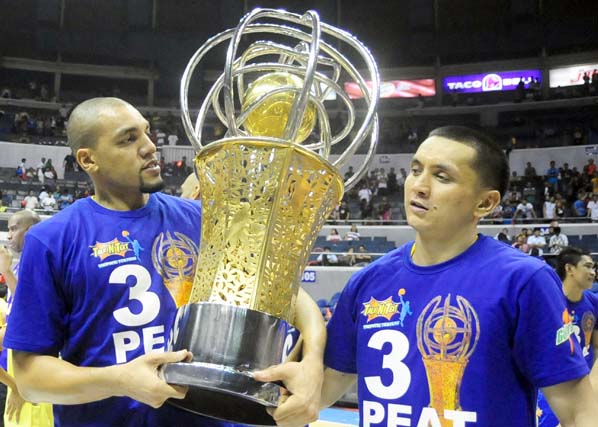 PRESS RELEASE – Harvey Carey – Talk-N-Text Tropang, Manila
Tamuning Typhoons Basketball club welcomes Philippine Basketball Association (PBA) professional player Harvey Carey to Guam from Manila. Carey who plays for Talk-N-Text Tropang is taking a break from work spending time on Guam with his family for basketball and rest. Talk-N-Text were eliminated last week for game 7 against the San Miguel Beermen in the Philippine Cup semi finals.
"I was here in 2014 with Talk-N-Text for a friendship game and have always wanted to return with my family for a mini vacation," said Carey via email.
He along with his two son's will be working out with the Tamuning Typhoons 11U Las Vegas traveling team. "I am a big fan of the Typhoons club and am looking forward to seeing the kids at the gym," said Carey.
Half Filipino and half American Carey was born and raised in San Francisco and attended Sonoma State College as a student-athlete. After graduating in 2002 he was convinced Manila was the next stop to play professional ball. In 2003 he entered the PBA draft and was selected 4th overall in the 1st round by Talk-n-Text. Standing at 6 foot 3 Carey's 14 year career with the franchise has been a successful journey winning seven championship titles so far.
"The Typhoons are looking forward to working with Harvey on Guam and showing him the hospitality Guam is known for," said club manager Elsa Ulloa.
"My family is super excited to be on Guam for basketball, the beach and great weather ," said Carey.

COMING SOON …
High School Football starts Sept. 29
Brawl 3: Oct 13
Guam's Strongest Man and Woman Competition October 29