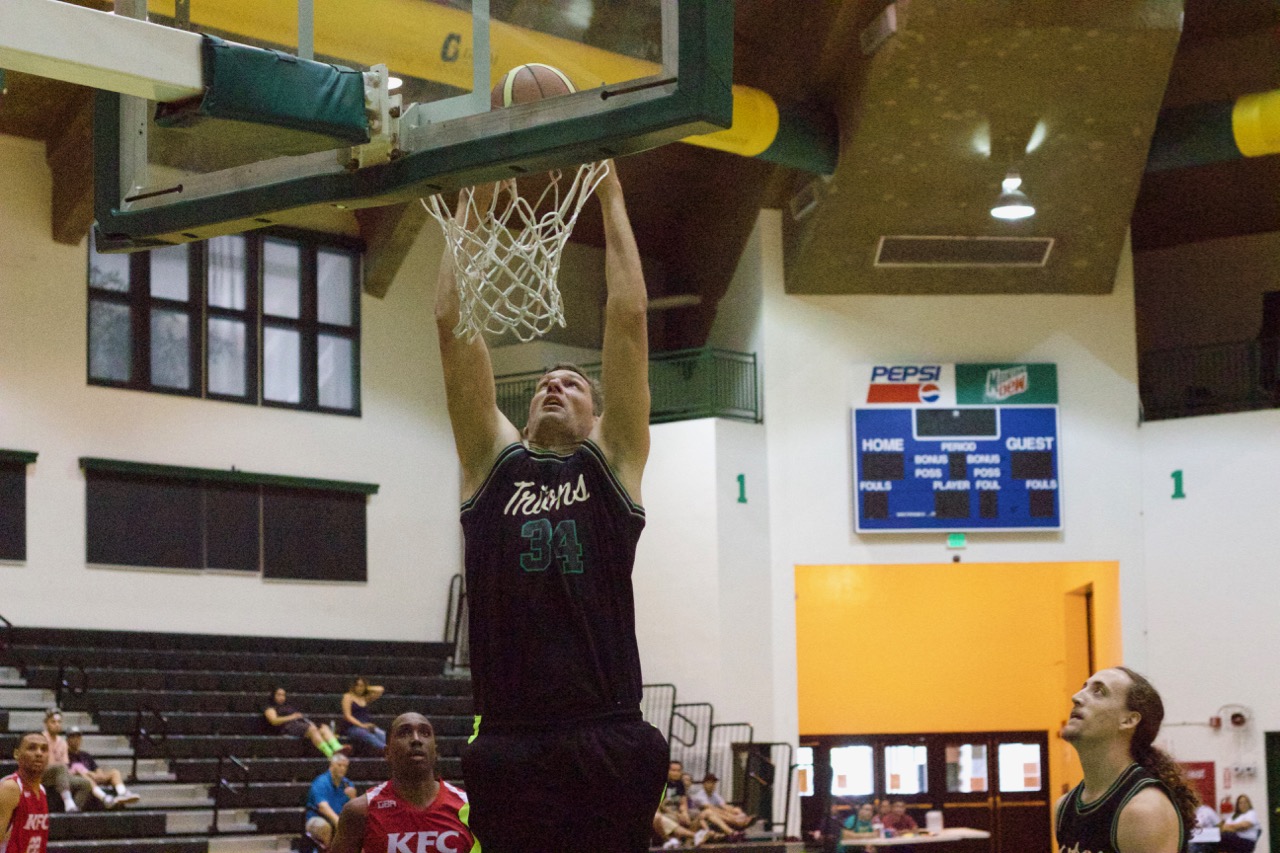 By Jay Leon Guerrero
The NBN (Nothing but Net) Guam All-stars defeated the Anderson Bombers 110-107 in a thrilling game held on July 4th afternoon at the Calvo Field House. NBN helped bring three athletes as facilitators for basketball clinics held over the weekend. 
Anthony Bathalon (St. Pete Fever), Lindsey Moore (Minnesota Lynx) and Steve Castleberry (Philadelphia 76ers) got away from the clinics to play an exhibition game labeled the 'Battle of Independence' by host Blake Watson.
The Bombers are composed of athletes serving the military and usually have the size advantage over other clubs and organizations on Guam.  On Tuesday afternoon, the roles were reversed as the Bombers battle the seven-foot tall Castleberry in the paint. Castleberry had a double-double for the game and had a pair of key offensive put backs down the stretch to help NBN to victory.
Game sequence
Bathalon wasted no time sending a message to the GBA champion Bombers, swishing a trey right off the tip-off to go up 3-0. Castleberry, nicknamed Seven Foot Steve, put the All-stars up 13-9 with a dunk courtesy of a nice pass from Moore. The Bombers took their first lead of the game after guard Spencer Ross found a cutting Charles Mallie for a lay-in to go ahead 19-18. Both teams went back and forth with four lead changes as they approached the two minute warning before halftime.
NBN went on a small run just before halftime to go up 70-62 at the break. Moore and Demadjeo Simon both swished three-points before the break to go by eight points at halftime. Simon, an incoming student at UOG, will play for the Tritons in the fall and gladly joined team NBN for the exhibition game.
The Bathalon-Castleberry duo continued to score in the second half for NBN as they went ahead by as much as 13 points. The Bombers' Ledget Glover caught fire with 10 minutes left in regulation to start a comeback. Glover hit two mid-range jump shots and a three-pointer to cut the NBN lead to just two points. Laturo McMahon and Terrance Jackson each hit baskets for the Bombers with 5:50 left to tie the game at 97-97.
NBN called a timeout to regroup and went to Castleberry for basket in the paint to go ahead by three points after a converted free throw. The crafty Simon added a key steal and a lay-in to go ahead 104-99 with two minutes left in favor of NBN.
Mallie scored two straight baskets to cut the lead to a point. With 30 seconds left, NBN got a big basket from Jonathan Triplett to go up 110-107. The Bombers had two chances to send the game to overtime but Glover's long distance shots did not drop as time expired.
Bathalon led all scorers with 34 points; "Seven Foot Steve" had a field day in the paint with 29 points and 21 rebounds. Mallie scored 32 points for the Bombers, Glover chipped in 28 points.
"It was tragic in paint for us today," joked Glover after the game. "When you box a guy out and he can still get a rebound over you without getting an over-the –back call on him; then that advantage is leaning one way every time. So what we tried to do was keeping a body on him all the time and try and keep him out of the paint," said Glover. "It was still fun though, we all enjoyed it".
"I had fun today on the court playing and with some good local talent," said Castleberry who also had four blocks for the game. "I had a fun stay here, I had the opportunity to go snorkeling and seeing the Southern side of Guam and I'm definitely going to make it back again next year," said Castleberry.
PHOTO GALLERY BROUGHT TO YOU BY: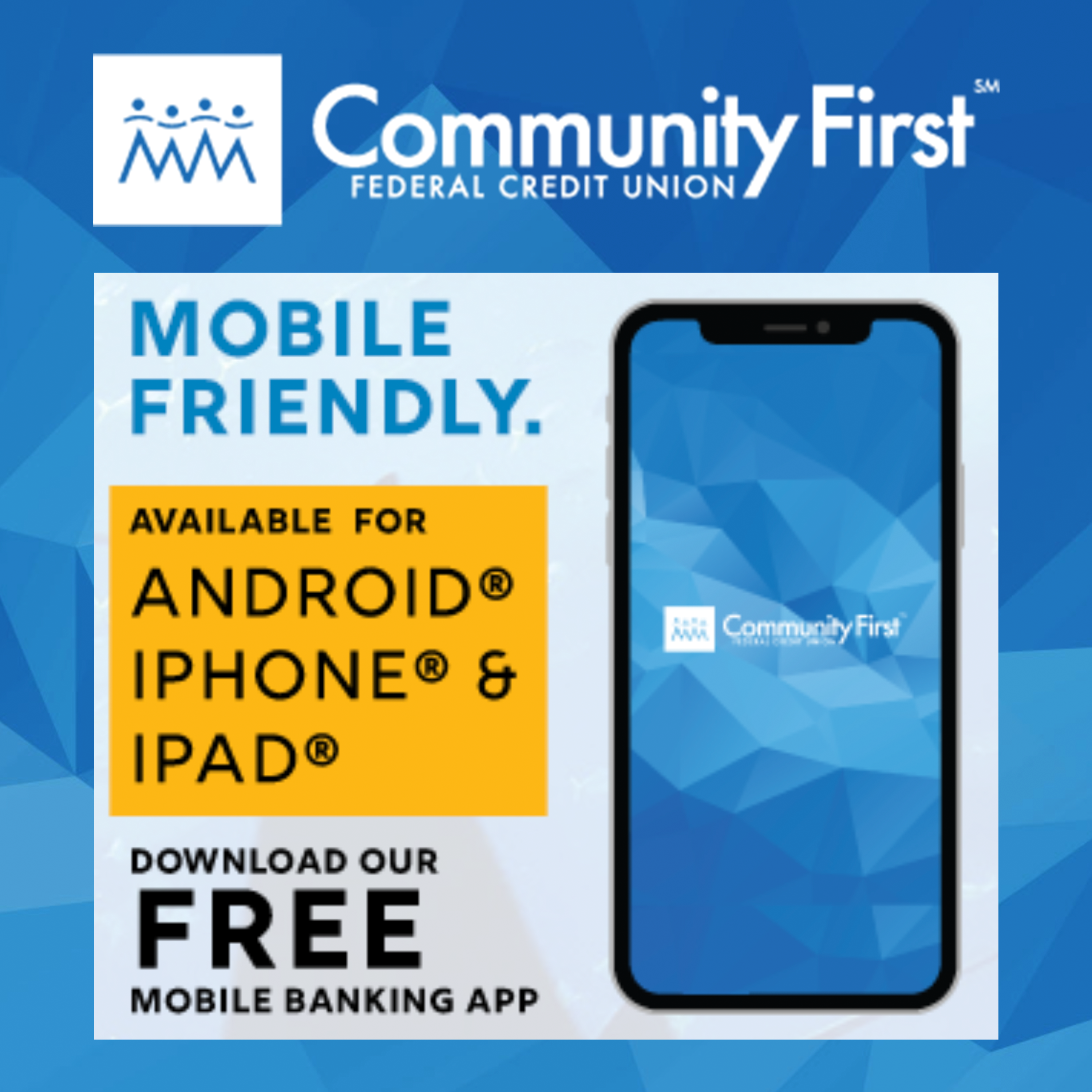 GPS Sports Calendar
SU

MO

TU

WE

TH

FR

SA
Events for November
1st
04:30 PM - 08:00 PM
JFK
05:30 PM - 08:00 PM
Various
05:30 PM - 08:00 PM
Various
Events for December
2nd
09:00 AM - 05:00 PM
FD Phoenix Center
10:00 AM - 03:00 PM
Various
10:00 AM - 04:00 PM
Various
Events for December
3rd
06:00 AM - 08:00 AM
Hilton Hotel
Events for December
4th
04:15 PM - 06:30 PM
Various
04:30 PM - 08:00 PM
GW Field
05:00 PM - 07:00 PM
Okkodo
Events for December
5th
04:00 PM - 06:00 PM
Various
05:00 PM - 08:00 PM
Various
06:00 PM - 08:00 PM
TBA
Events for December
5th
No Events
Events for December
7th
04:00 PM - 06:00 PM
Various
04:15 PM - 06:30 PM
TBA
Events for December
8th
05:00 PM - 08:00 PM
Various
Events for December
9th
Events for December
10th
05:00 AM - 09:00 AM
Skinner's Plaza, Hagatna
09:00 AM - 05:00 PM
UOG Field
Events for December
11th
04:00 PM - 06:00 PM
Father Duenas
04:15 PM - 06:30 PM
Various
Events for December
12th
04:00 PM - 06:00 PM
Various
05:00 PM - 08:00 PM
Various
Events for December
12th
No Events
Events for December
14th
04:00 PM - 06:00 PM
Various
04:15 PM - 08:00 PM
TBA
Events for December
15th
05:00 PM - 08:00 PM
Various
05:30 PM - 09:00 PM
TBA
Events for December
16th
08:00 AM - 04:00 PM
10:00 AM - 03:00 PM
Various
10:00 AM - 04:00 PM
Various
Events for December
16th
No Events
Events for December
18th
04:30 PM - 06:00 PM
Harvest Christian Academy
Events for December
19th
04:00 PM - 06:00 PM
Various
05:00 PM - 08:00 PM
Various
Events for December
19th
No Events
Events for December
21st
04:00 PM - 06:00 PM
TBA
Events for December
22nd
05:00 PM - 08:00 PM
Various
Events for December
23rd
10:00 AM - 04:00 PM
Various
04:00 PM - 10:00 PM
Okkodo
Events for December
23rd
No Events
Events for December
24th
No Events
Events for December
25th
No Events
Events for December
27th
05:30 PM - 07:00 PM
TBA
Events for December
27th
No Events
Events for December
29th
05:30 PM - 09:00 PM
TBA
Events for December
29th
No Events
31

1

2

3

4

5

6
Events for December
30th
No Events