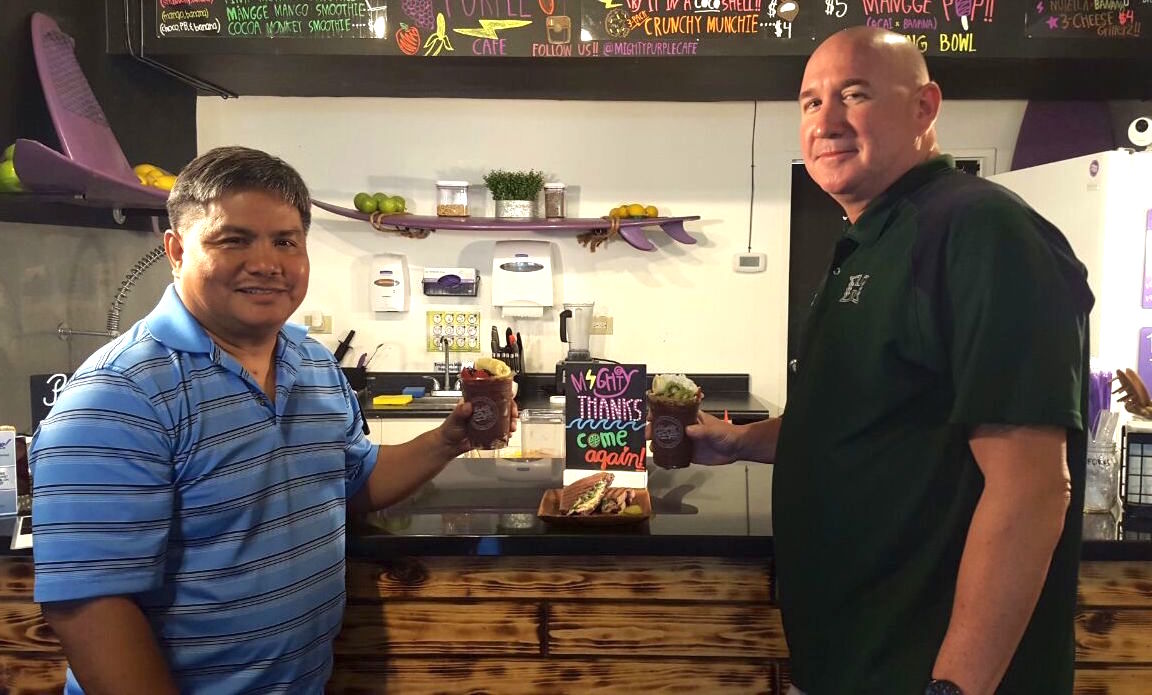 In this edition of Sports Speak, the Mighty Purple Cafe hosts a pair of Presidents. 2017 will feature new leadership in two of Guam's most populated sports affiliations, GFA and the IIAAG, and we sat down with both of them.
Tino San Gil was voted as GFA's new president after the fallout of former President Richard Lai. Chris Shepherd, long time Vice President of the IIAAG, takes the mantle of 14-year president Marty Boudreau.
Check out what BIG plans they have including an update on current events!

2022 GSPN I MÅS METGOT COMPETITION
2022 GSPN I Mås Metgot Competition Recap
2022 GSPN I MÅS METGOT COMPETITION
2022 GSPN I Mås Metgot Competition Recap
2022 GSPN I MÅS METGOT COMPETITION
2022 GSPN I Mås Metgot Competition Recap