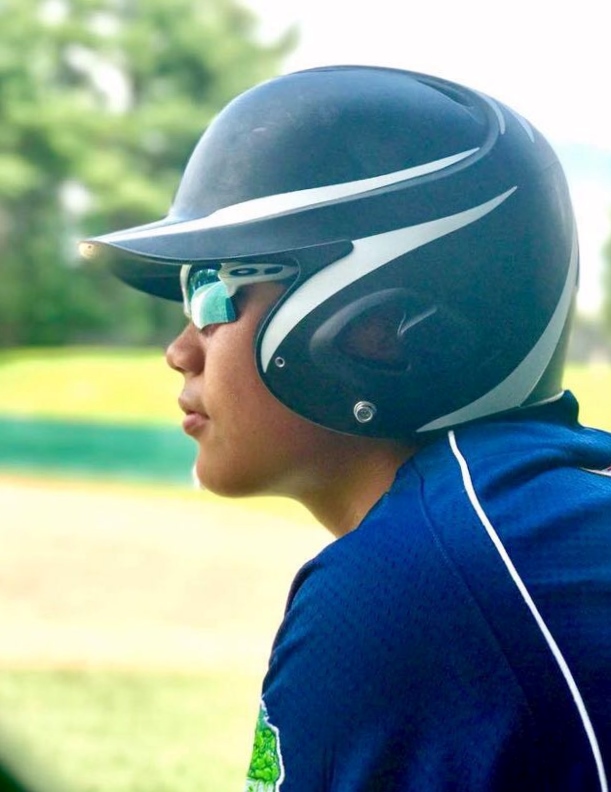 By Patrick Lujan
Thirteen-year-old Tyler Aguon is making the most of his baseball opportunities in the states.
Since moving to California with his family three years ago, Aguon is making waves with his performance on the diamond.
Acquired to play for a travel team named DUB Dynasty based out of Morgan Hill, California where his family now resides, Tyler is coming off a brilliant tournament performance in Cooperstown, New York – the birthplace of baseball!
During the week-long tournament featuring 50 teams, Aguon led the Dynasty to a third-place finish and had a team-high seven home runs, good enough for a top five finish out of about 500 players in homers.
"I was very proud. I can't even explain it," said his father Michael Dean Aguon. "He performed pretty well and he gave it his all."
"I played hard and I never gave up," said Tyler, who saw action on the mound, behind the plate as well as both positions on the left side of the infield.
Playing nine games within the week, Tyler's biggest performance came in the playoffs where he beat the top-ranked team from Chino Hills (CA) 3-1 going the distance on the mound, spreading out only three hits.
"My arm felt pretty good when I was on the bump and I was seeing the ball well. It was fun playing against teams from all over the world. It will be one experience I will never forget. It felt good to hold a Guam flag where baseball originated – Cooperstown."
With such a great showing, the sky is the limit for Aguon and it's being noticed.
The head of the team has already requested Tyler's placement in the upcoming Las Vegas Fall Classic in October. And a tournament umpire commented positively to Michael Dean: "An umpire was telling me we have a prospect here and that he's a great player."
Since moving stateside in 2014, Tyler quickly was noticed by teams around Morgan Hill.
"People starting noticing him and how he pitches (when we got here)," the dad said. "They were saying how experienced a pitcher he was for someone his age and pretty surprised on how hard he was throwing and how accurate he was.
"A few teams would get my cell number and where calling me, asking how to get him on their team."
GUAM BEGINNINGS
Before the move to the states, Tyler played for the Barrigada Dodgers (7-9 yrs) under his dad and fellow coaches Dominic Cruz and Kevin Acosta. He's been playing since he was 5-years-old….Tyler's mom is Stacey Quichocho and has a 5-year-old brother Skyler who will be getting his baseball glove broken in soon…Michael Dean was the catcher of the BBL champion Orioles in 2014 before relocating…his brothers are fellow baseball stars Derwin and A.J. and their uncle is Guam legend Eddie Aguon.

QUICK HITS
Guam MTB National Championship: Edward Oingerang and Jennifer Camacho are your 2023 MTB national champions. Oingerang finished the course in 1:13:24 while Camacho won her second straight title in 54:08.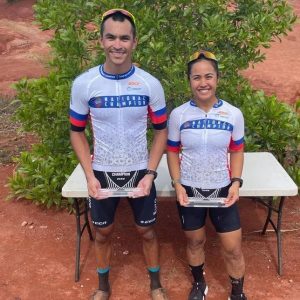 ——————————————
Kobe Miyashita, with St. John's coach Arvin Flores, was named the 2023 IIAAG Middle School Boys Volleyball MVP!